Cuban President Miguel Díaz-Canel congratulated Cristina and Alberto Fernández this Monday for their "deserved victory" in the presidential elections held on Sunday in Argentina.
"A deserved victory that favors the defeat of neoliberalism. Congratulations from Cuba, dear Cristina as well as Alberto. The Great Nation is celebrating," the Cuban president, who is in Russia on a work visit, wrote on Twitter.
Merecido triunfo que propicia una derrota al neoliberalismo. Felicitaciones querida Cristina y también para Alberto desde #Cuba. La Patria Grande está de celebración. #VamosPorMás #SomosCuba #SomosContinuidad https://t.co/LpPZlIwOlY

— Miguel Díaz-Canel Bermúdez (@DiazCanelB) October 28, 2019
Peronist Alberto Fernández, leader of the Frente de Todos party, with former President Cristina Fernández as a running companion, defeated on the first round the current head of state, Mauricio Macri, with a margin of more than 7 percentage points.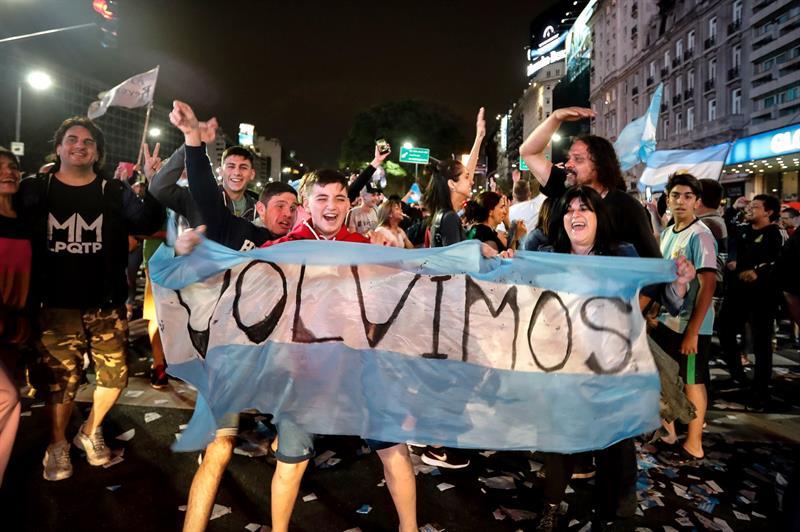 After having counted 97.598% of the votes at the polling stations, the Peronist politician obtained 48.04% of the votes, while Macri got 40.44%.
Fernández will assume the leadership of the State on December 10 without the need for a second round, since the latter is held only in case the winner of the elections does not get more than 45% percent of the votes cast.
Authors