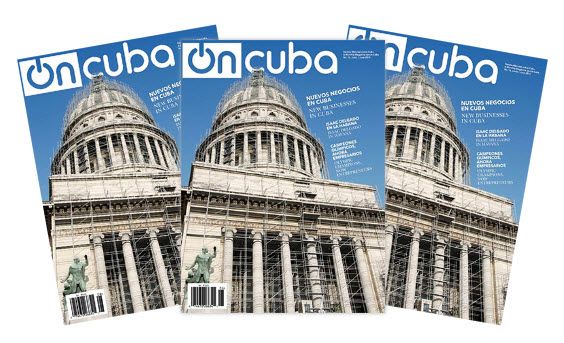 Connect your brand to the OnCuba audience.
OnCuba is a communication platform that brings together several publications, a travel agency and a site to promote e-commerce from Cuba. Its main objective is to connect the Island with its diaspora and support the rapprochement between the peoples of Cuba and the United States.
Based on our distribution, online positioning and reach of the trips and events we organize, we present an unprecedented opportunity for publicity and visibility for businesses and institutions looking to bring their brand to the Cuban market – inside and outside Cuba – and the US.
For more information, please contact:
Jorge Ruiz Páez
Director Comercial, Miami
jorge.ruiz@oncuba.com
Office: +1 (305) 602 0219
Cell: +1 (786) 247 0270
Giselle Hernández Rodríguez
Directora Comercial, Habana
directoracomercial@oncuba.com
Office: +53 7 837 0393
Cell: +53 5 352 1943
Notice: JavaScript is required for this content.