The heartfelt gratitude of Tania León for being distinguished with the Honor Award in this 2022 can be read on the official website of the Kennedy Center:
Little did I imagine when I was studying in Havana that life would honor me with such a distinction! My first thoughts have been of my ancestors: they believed in my dreams, and what we lacked in material wealth they made up for in spirit, encouragement, and support. My sincerest thanks to the many people who have blessed my path by helping my talent flourish and giving me the opportunity to be heard. I am incredibly honored to join such a prestigious family of artists, and deeply grateful to the Kennedy Center for bestowing me with this incredible honor.
The first four lines of her emotional message reflect, in my opinion, the inspiring essence that runs through the work of this extraordinary Afro-Cuban woman who has lived most of her career and her life in the United States. They are the reflection not only of her conscious and assumed identity, but of the cultural richness present in her ancestry. Tania León's interest in making it clear, for those who come to know her, can be seen in the first lines of her presentation in Wikipedia, as if her ancestors — French, Spanish, Chinese, African — welcomed us, the ethnic-cultural mix of which she is made, a legacy received through education in a proud and secure family and that have marked not only her work, but also the character that she had to chisel with a blow of determination, effort and unlimited desire to create.
The forging of irreducible self-esteem in a black and Cuban adolescent who wanted to broaden her knowledge, grow as a professional by choosing the path that seemed best to her to achieve it, must have been decisive in Tania León to consider redesigning her own life outside her country and away from her immediate family.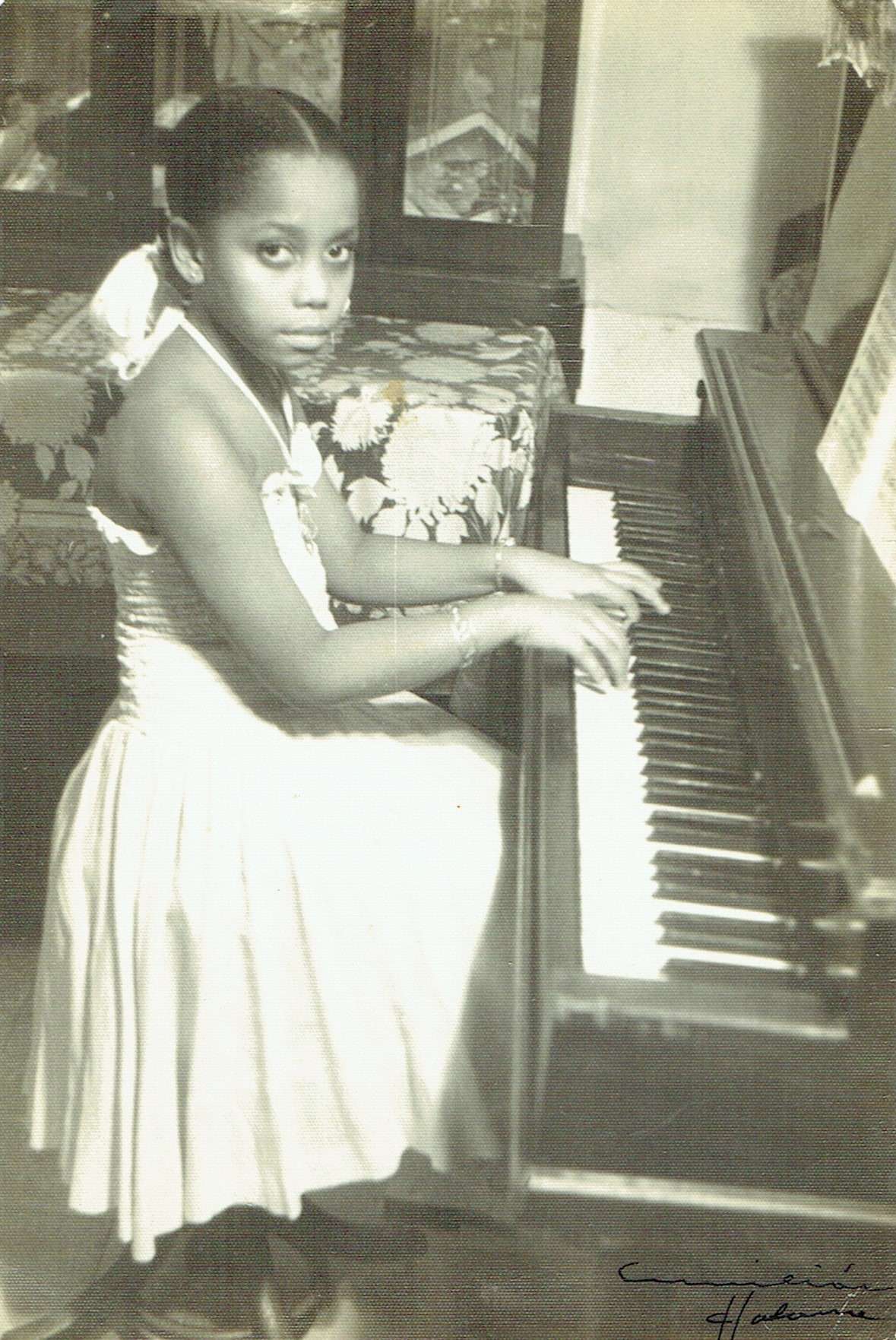 The field in which she proposed to develop was not common, nor frequent in her peers: very few black Cuban women with ostensible gifts for the so-called classical music and opera art had managed to rise beyond popular music. As few references, the extremely talented sopranos Rita Montaner — who had to diversify the fields for her artistic expression to reach other spaces and audiences; Xiomara Alfaro — without opportunities to develop as a bel canto soprano, also had to take other expressive paths; and Zoila Gálvez, clinging to opera singing and teaching until the end, without being able to interest the production houses to leave sound traces that would bequeath us forever the mythical beauty of her voice.
Closer to Tania, we should mention who would be her teacher at the Alejandro García Caturla Conservatory, in Havana in 1963, the brilliant pianist Zenaida Manfugás, who did not achieve all that her talent deserved, neither in Cuba nor when she emigrated.
Without there being a female precedent in conducting symphonic and chamber music in Cuba, this was a field open to the interest of the young León.
Her goal was Paris, but it eluded her. She left Cuba in 1967 alone, benefited from the so-called Freedom Flights, determined to go after her purpose: to expand her music studies as much as possible at a time when she had completed a degree in music education at the Hubert de Blanck Conservatory in Havana, after having obtained the piano teachership that led her to her initial studies of theory and music theory at the Carlos A. Peyrellade Conservatory.
She settled in New York, where she managed to enter New York University under the tutelage of German-American composer and pedagogue Ursula Mamlok. Two years later, Tania obtained her first professional achievement by becoming a founding member and first music director of Arthur Mitchell's Dance Theater of Harlem.
Since then, her link with the Afro-American artistic community has been important and enduring, and it has marked other relevant milestones such as her status, in the 1990s, as musical director of the Alvin Alley American Dance Theater, and The Little Rock Nine opera, which she wrote in 2017 inspired by the events in Arkansas 20 years before: a momentous episode in the fight for the civil rights of Afro-Americans.
In these 55 years Tania León has not stopped creating a remarkable, coherent and dissimilar work at the same time; in a career that demonstrates her assimilation of the universal, transcending superfluous localisms, but validating what in her is consubstantial, rooted, intrinsic. She was reunited with it when she was able to return to Cuba twelve years later:
"I felt an explosion inside of me. I realized that inside me there were many latent treasures that I repressed and I felt that the sounds of my environment, the sounds of my childhood, were beginning to return to me."
It was her reunion with her Afro-Caribbean roots, with the sounds of her childhood and with those she never heard, but they were there, in her family memory. It was her encounter with her ancestry and the answer to the questions of Who am I? Where do I come from? Her work reinforced that indelible seal of authenticity that distinguishes her.
Composer, orchestral conductor, educator, advisor to various cultural institutions, Tania León is one of the most prominent names in the field of contemporary symphonic and operatic orchestral creation and conducting worldwide; but also in musical education, consultancy in cultural institutions, the promotion of new values and historical-musical thought.
The solidity and excellence of her authorial work is shown in a vast catalog that includes operas, compositions for ballet (Belé, The Beloved, Inura, Spiritual Suite, etc.), theater (Maggie Magalita and The Golden Windows) and mixed genres (Drummin', Duende, Pa'lante, Reflections, with texts by Rita Dove). Others stand out in instrumental and vocal ensemble formats, instrumental solos, in which the dialogue of classical string, wind and wood instruments stands out with those of Afro-Cuban percussion and other ethnic origins.
Among them, her works for orchestra are relevant, such as Batá, Carabalí, Concerto criollo, Kabiosile, Seven Spiritual, and Stride, commissioned and premiered by the New York Philharmonic, for which she received the Pulitzer Prize for Music last year.
Her music connects with significant values of African, Afro-American and Afro-Cuban culture, in a personal identification that makes it coherent and authentic. Suffice it to point out her first opera Scourge of Hyacinths, based on a work by the Nobel Prize for Literature Wole Soyinka, which she composed on behalf of the Munich Biennale for New Music Theater, and which was performed more than twenty times in France, Switzerland, Austria and Mexico. Samarkand, a mixed genre work, also inspired by texts by the famous Nigerian writer, or the aria Oh Yemanja, recorded by Dawn Upshaw and included on her album The World So Wide (Nonesuch Records).
The number of works written by Tania León is impressive, commissioned by the most important orchestras and musical and cultural institutions not only in the United States but also in Europe, Asia and Africa and which have been premiered and performed by renowned symphonic and chamber ensembles, and by important soloists.
Tania León's prestige as an orchestral conductor is evidenced by the many invitations she has received and fulfilled to conduct important orchestras such as the Marseille Philharmonic (France), the Leipzig Gewandhausorchester (Germany), Sadler's Wells Orchestra (United Kingdom), KwaZulu-Natal Philharmonic Orchestra and Johannesburg Symphony Orchestra (both in South Africa), the symphony orchestras of Guanajuato (Mexico), and many others.
Her support for different generations of musicians as part of her outreach work led her to establish the Brooklyn Philharmonic Community Concert Series and to artistically direct since it was created the Composers Now, an organization that favors concert performances, the commissioning of works and the defense of living composers.
About to turn 80, Tania León exhibits a career that is difficult to conceive in a single life. She is recognized with the most important scholarships, sponsorships of works, and the most important prizes, including the Pulitzer for Music in 2021; advisor, honorary member and part of the board of directors of numerous musical institutions and formations, with four honorary doctorates, Tania León becomes one of the highest exponents of appreciation and recognition of a Cuban artist by the community of musicians and by U.S. society in general.
In Cuba, although known and highly appreciated by musicians who share genres and expressive means, Tania León's work has not yet had the diffusion it deserves.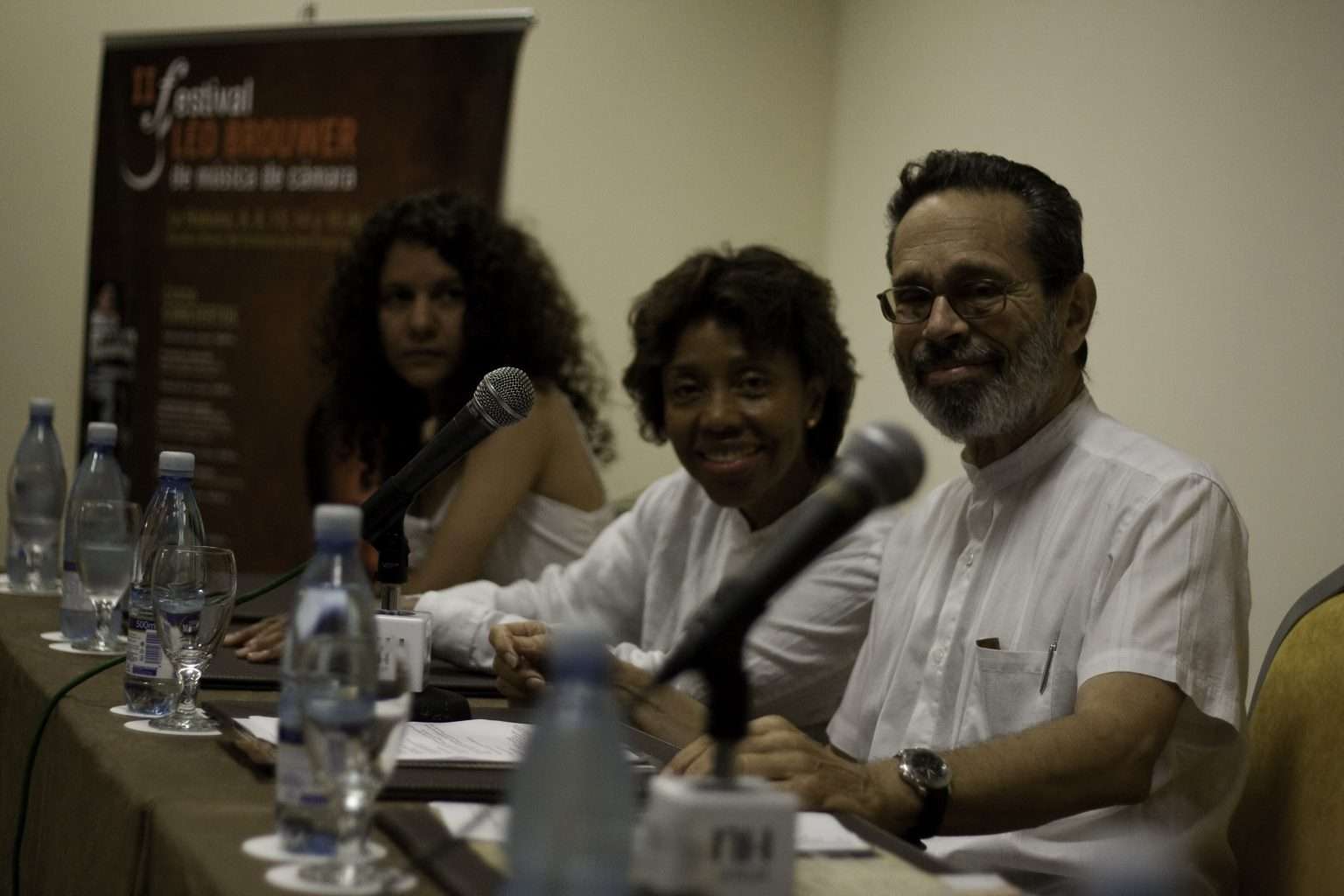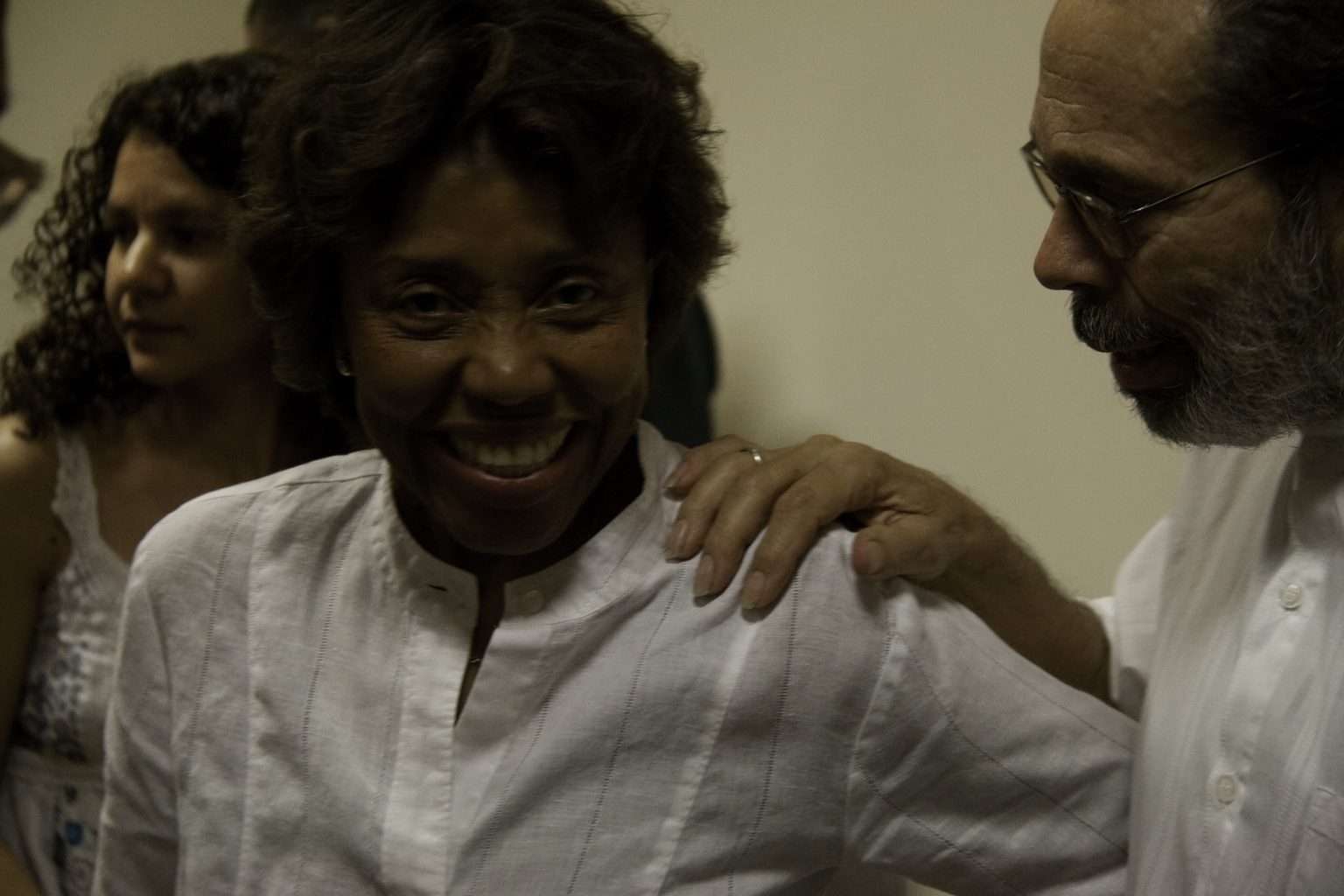 It will be necessary to always thank Leo Brouwer for the special invitation to the second edition of the Leo Brouwer Chamber Music Festival, to present a selection of her works as part of the Cuban Women in Other Lands tribute: the Ondina duo (Niurka González and María del Henar Navarro) performed Alma, a work for flute and piano. Arenas d'un tiempo, piece for clarinet, cello and piano was assumed by Dianelys Castillo, Alejandro Martínez and Leonardo Gell, both works as premieres in Cuba.
Tania returned to Havana in 2016 to participate in the UNEAC Contemporary Music Festival, and she directed the National Symphony Orchestra.
Her official site does not announce rest, but rather an intense agenda for the next few years in the activity of this incredible woman, and in successive tributes and recognitions.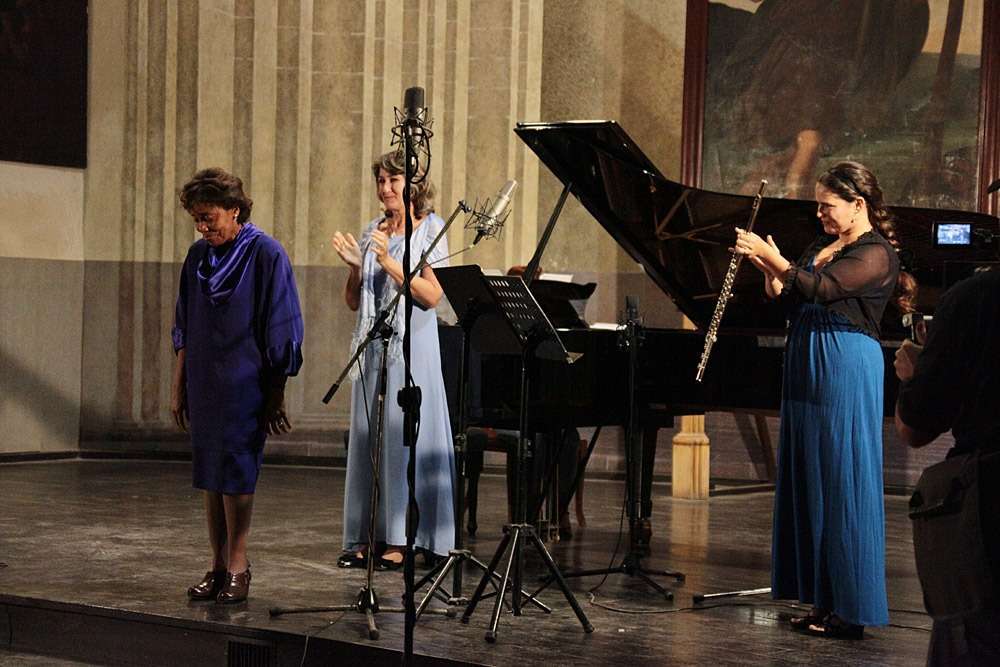 Tania León's feat can also be appreciated when verifying the names of those who accompany her at the Kennedy Center Honors in recognition of the artistic work of a lifetime, indisputable icons of Anglo-American and Afro-American culture: actor and filmmaker George Clooney, the contemporary Christian music singer-songwriter Amy Grant, legendary gospel, R&B and pop singer Gladys Knight, and the iconic Irish rock band U2.
It is not the award that is extraordinary in itself, it is not the names of worldwide resonance that accompany it in this list of awards, and that is not all.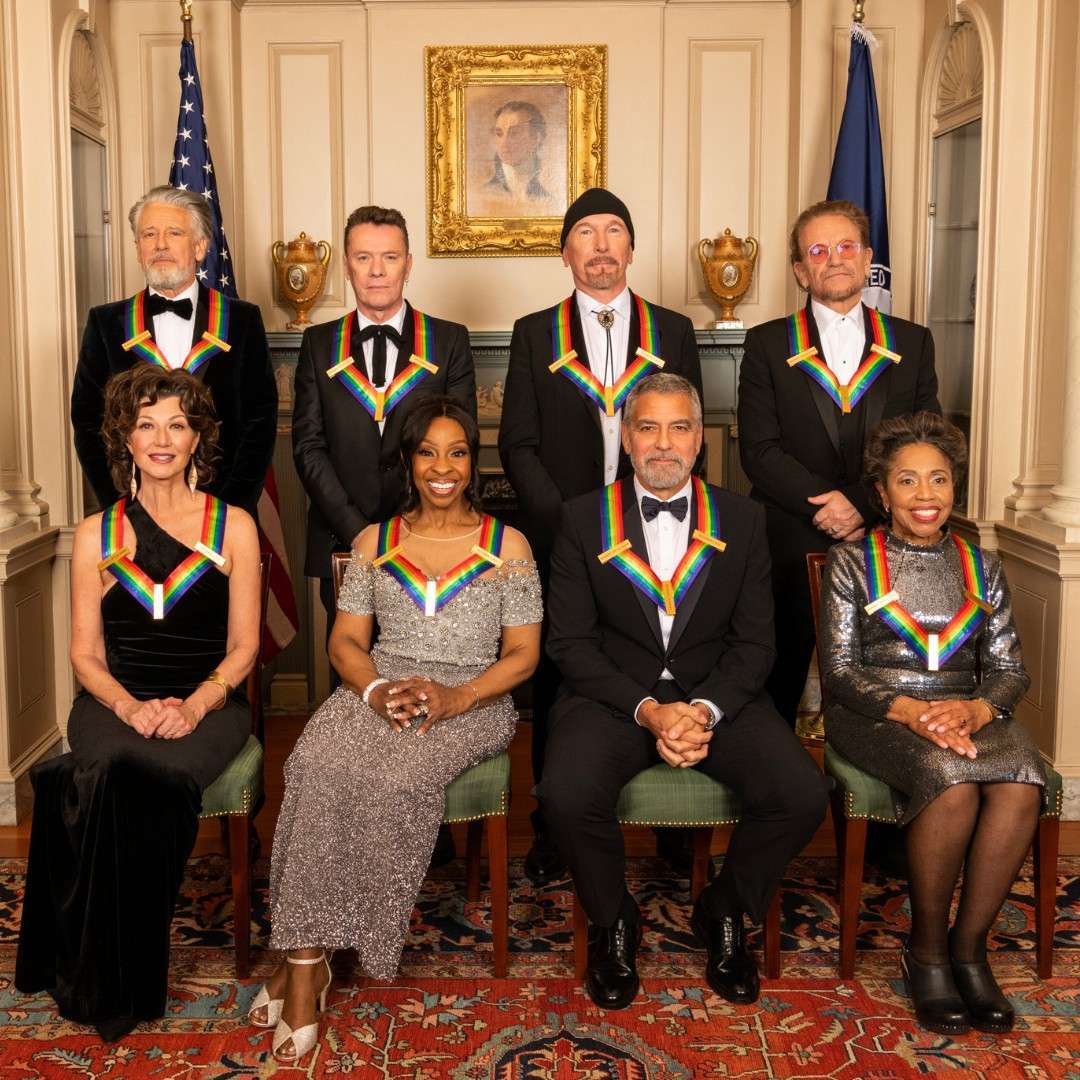 Her life is a portrait of the empowerment of a woman who defended her right to choose her life choice, who has relied on her enormous talent and her ability to open the doors to her expansion. It is the laborious and brilliant construction of this exceptional Afro-Cuban, who has earned respect and admiration for a work that equally vindicates her identity and her life learning through dissimilar and universal cultural, sound and perceptive experiences.
They are unique elements of her work, considered by experts as an extraordinary song celebrating diversity in the art of musical composition and in life itself.
Author