(Havana, January 10, 1956.) 2016 National Prize for Visual Arts. Graduated in 1976 from the renowned San Alejandro Arts Academy. His works are found in international collections of the Los Angeles County Museum of Art (LACMA); Museum of Contemporary Art (MOCA), Los Angeles; the Museum of Fine Arts, Houston; Museum of Art, Fort Lauderdale; University of Virginia Art Museum, Charlottesville; Farber Collection, New York; Cisneros Fontanals Art Foundation, Miami; Museum of Fine Arts, Caracas; Museo Las Américas, Managua; and in Havana: Museum of Fine Arts, Casa de las Américas, National Council of Visual Arts and Phototeque of Cuba.
The Fors, who are natives of Catalonia, arrived in Cuba in the times of the colony. It is a family registered among the founders of Nuestra Señora de las Nieves, of Mantua, according to a document from the time that José Manuel Fors zealously conserves.
The work of Fors – who lives and works in Havana – is based on memory, interpreted like layers that are superimposed and deposited with the passage of time. But his concept of time doesn't necessarily have to do with the philosophical category that alludes to only one direction. No. For Fors time is a handle, an anchorage, from where a great many stories and experiences are weaved, interlinking to create atmospheres, at times overwhelming, that catapult you to the future.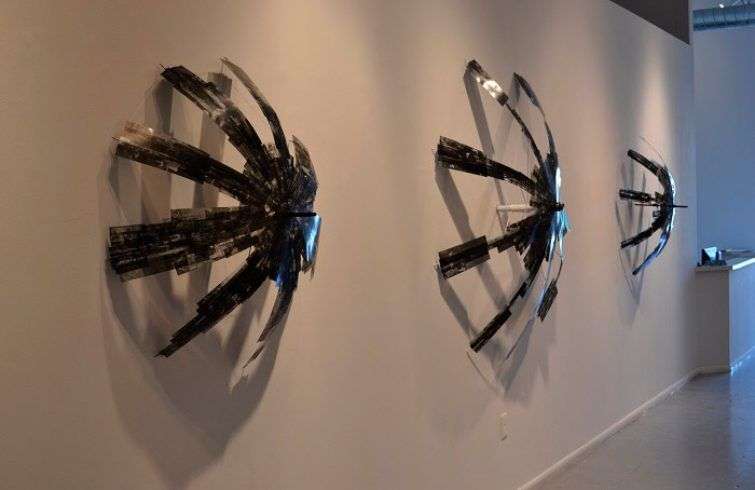 In his discourse the artist makes his a time not lived and at the same time palpable because it has gotten to this time not just through memory but by the many photographs with which he has coexisted since he was a child and that, undoubtedly, have become referents for him: "my grandfather on my father's side was an important botanist and had many manuscripts and drawings of plants," he reveals in an exclusive conversation with OnCuba, "and when in your home no one throws out a document of a certain value and boxes of photographs are conserved treasuring the family history, all that becomes a mine of information at your fingertips with which you can work."
Fors insists once and again that he doesn't consider himself a photographer, although he uses the benefits of the camera as a tool for his work: "I usually don't take pictures in the street; I don't have a photographer's eye. I use the camera as a substitute for drawing and painting." That is to say, a part of his work is nurtured from the spirit of the images captured decades ago – even by street photographers – and which he submits to a process of greater aging. Moreover, in his installations he appropriates, recycles or reuses elements in order, through them, to give out signs of contemporariness.
Ever since his first personal exhibition in 1983 – "Acumulaciones" -, José Manuel Fors opted for the installation, "because it is much freer than sculpture," a manifestation that he affirms is "controlled and has norms that have to be respected." Before this, he briefly passed through material abstraction – from that period a work is conserved in the collections of the Museum of Fine Arts -, but Fors doesn't self-define himself as an abstract painter because "I rapidly go from material painting to installation," he points out.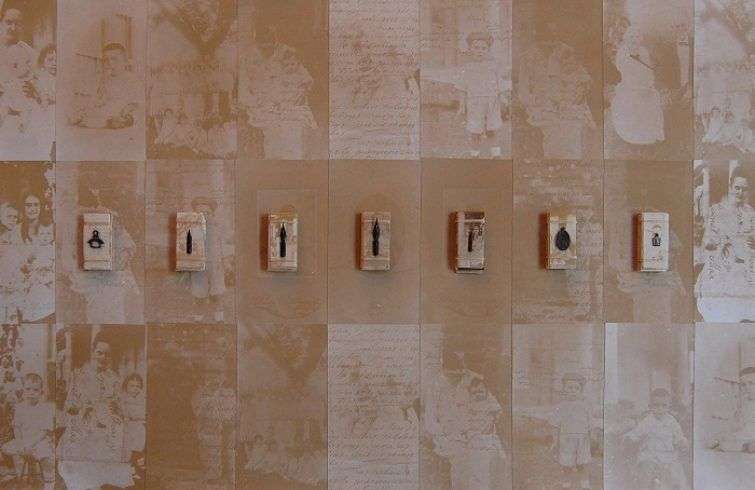 An admirer of Spanish artists Antoni Tàpies and Manolo Millares, "because of the rough way they worked the coarse canvas or pieces of appliquéd textile folk art, the strings and the objects," Fors is part of the short list of artists that comprised the "Volumen I" exhibition, in which José Bedia, Ricardo Brey, Flavio Garciandía, Tomás Sánchez, Rogelio López Marín (Gory) also participated to complete eleven. "I never understood" the heated debates generated by the "Volumen I" display, says Fors: "I never understood why there was so much commotion" and, in the light of time, "seeing the scarce images that exist, I become aware that perhaps 'Volumen I' opted for a language different from the usual at that time."
Very happy and grateful for the National prize for Visual Arts – which pays tribute to the work of a lifetime and is the topmost incentive granted on the island to the creators linked to visual arts -, Fors considers "it is also a recognition for his generation," while he already started thinking about how and which will be his exhibition proposal for the Museum of Fine Arts in December 2017, also part of the mentioned prize.
Meanwhile, this singular artist – who confesses having "great patience for life and for work" – continues submerged among manuscripts and poems that date back to 1848; an instant picture taken in 1944, when his father worked as a surveyor in the construction of the Topes de Collantes sanatorium; a letter, in perfect Catalonian, that his great-great-grandfather Sagimón wrote to his mother and never sent; or the degree that his grandfather, Alberto Fors Reyes, got for his studies of agronomy in the prestigious Cornell University of New York.
Also, the "tied-up bundle of memories" – an old custom of keeping together letters, portraits and dedications with a ribbon or string -, and which are veritable columns of memory, will continue nurturing the work of José Manuel Fors.
LOCALIZATION
Studio: Avenida 7ma. no. 6001, apto. 1 esquina 60, Miramar, Havana, Cuba.
Tel.: 0 53 72037540 and 0 53 52750167.
Authors