Harvard seems unreachable. It is a powerful hallmark. It represents a tradition not only for being the first university founded in the United States or because it manages one of the major financial grants among the world's universities. Harvard has formed global political and business leaders, scientists and artists. Harvard is a dream, at times so fantastic that many can't even dream of dreaming it.
In the early 20th century a group of more than one thousand Cuban teachers went to a summer school course there and, although their story is not very well-known in either of the two countries, they strongly marked relations between that university and Cuba; relations that never completely disappeared, even during the decades of greatest distancing between Cuba and the United States.
Recently, a memorandum of understanding was signed in Havana between Harvard and the Ministry of Higher Education to relaunch and expand forms of mutual cooperation. Harvard Vice Provost Mark C. Elliott, who was in charge of the signing in this capital, gave OnCuba an interview about this new moment.
The Memorandum of Understanding recently signed between Harvard University and the Ministry of Higher Education of Cuba, provides for postgraduate training and joint scientific research. In what specific areas or disciplines? What are the biggest opportunities that have been identified?
The David Rockefeller Center, and the Cuba Studies Program in particular, have a long history of developing academic collaborations with Cuban individuals and institutions. University records show evidence of joint work between scholars in Cuba and at Harvard that date to the middle of the nineteenth century. The current Cuba Studies Program was founded in 1999. Among its activities are a regular seminar series, a short-term visiting scholar program that brings Cubans to Harvard to do research, various joint academic workshops, special events such as film screenings as well as concerts and art exhibits, the leading scholarly journal Cuban Studies, the publication of six edited books with scholars from Harvard and Cuban institutions, and other partnerships such as the long-running study abroad program and an ongoing collaboration with the National Library. At times there has also been a good deal of medical and scientific collaboration.
This agreement does not specify disciplines – it is open to all fields. In the past, Harvard graduate students and faculty members have traveled to Cuba for research in all sorts of areas – economics, political science, biomedicine, public health, sociology, anthropology, history, education, and the arts, among others. Cubans have come to Harvard as visiting scholars and researchers in the fields of medicine, science, history, economics, sociology and social policy, among others. This agreement allows us to consider other sorts of mutually beneficial collaboration; for instance, sharing resources by digitizing library and archival materials, or exploring online learning opportunities. The agreement signals our continued commitment to welcoming Cubans to Harvard as visiting scholars and as regular students.


Based on these agreements, will the mobility of students and teachers increase in both directions? Are you planning to open a special scholarship or research program in both countries?
Our hope is that students and faculty continue to travel to Cuba for thesis, dissertation, and academic research, and this agreement will facilitate that. We have had long-standing support from the Ford Foundation for academic exchanges and workshops, including hosting short-term visiting scholars in particular fields to the David Rockefeller Center. Of course, we are currently limited by the visa situation. At the moment, it is not our intention to set up a new particular scholarship or research program but we expect currently existing research programs to continue with regard to economic and social policy, U.S.-Cuban relations, history, the arts, and culture. In recent years, for example, we have published six edited volumes together with Harvard and Cuban colleagues from various institutions, as well as published many articles through the journal Cuban Studies.
During the signing ceremony of this memorandum in Havana you mentioned that Harvard and the Cuban academic institutions share essential values such as the love for knowledge, the search for scientific truth and the ideals of justice. How do you rate the reception in Cuba of this agreement? Are the Cuban authorities receptive to the increase in these links with Harvard University?
Our delegation was very well received in Havana. Present at the signing were several important Cuban officials, including Minister of Higher Education José Ramón Saborido Loidi, Vice Minister of Higher Education Aurora Fernández, and Josefina Vidal, director general of the U.S. Division in the Ministry of Foreign Affairs. The signing was widely covered in the Cuban and international media.
This agreement may have displeased some politicians in Washington. In some way it contradicts the speech of the US government and specifically of President Trump, which is currently reversing the progress between the two countries in all aspects and also in terms of scientific collaboration. This has been documented in numerous publications, including Science, recently. Can major universities in the United States become a factor of change towards Cuba? Is that the purpose of Harvard to increase its proximity to Cuba at this time?
It is our belief that academic institutions have an important role to play in relations between countries, in any discipline. Harvard was founded nearly 400 years ago, and the University of Havana was founded 290 years ago; collaborations between our two universities, as I said, date back nearly a century. This agreement extends collaboration beyond the University of Havana to other institutions under the Ministry of Higher Education. The agreement is fully consistent with the laws and regulations of the United States and Cuba.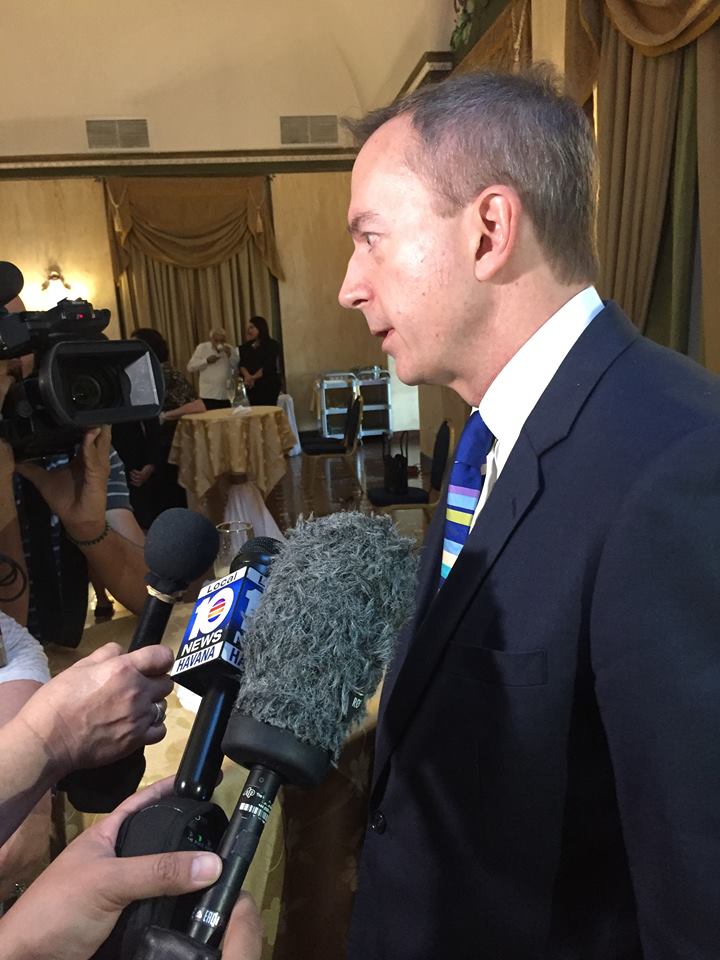 There are many legal obstacles that both parties would have to face in order to achieve high levels of academic exchange: big difficulties for Cubans to obtain American visas; also the increase of controls so that American citizens can travel to Cuba; there will be difficulties with the mobility of financial funds, the payment of services, etc. The current embargo laws are rigorous in this. How to overcome these
barriers?
Harvard has run a small study abroad program in Havana for undergraduates since 2007, as well as several collaborative academic workshops; we have thus far been able to overcome the significant logistical challenges. We have always adhered and will continue to adhere to all U.S. and Cuban regulations while carrying out any new or continuing activity.
The Cuba Studies Program at David Rockefeller Center for Latin American Studies has supported Cuba-related research and study since 1999. The program hosts visiting scholars from Cuba and organizes seminar series in Cambridge. Since 2007, the center has run a study-abroad program in Cuba in the fall semester in collaboration with the University of Havana. In all these efforts has been very important the participation of academics of Cuban origin such as Alejandro de la Fuente or Jorge I. Domínguez, among others. Are these links stronger in which Cuban origin professors and scientists act as interfaces in the dialogue between the Cuban and American institutions?
Professors Jorge Domínguez and Alejandro de la Fuente have been instrumental to the founding and expansion, respectively, of the Cuba Studies Program. However, many other faculty members at Harvard have participated in joint research projects and workshops over the years, the majority of whom were not of Cuban origin.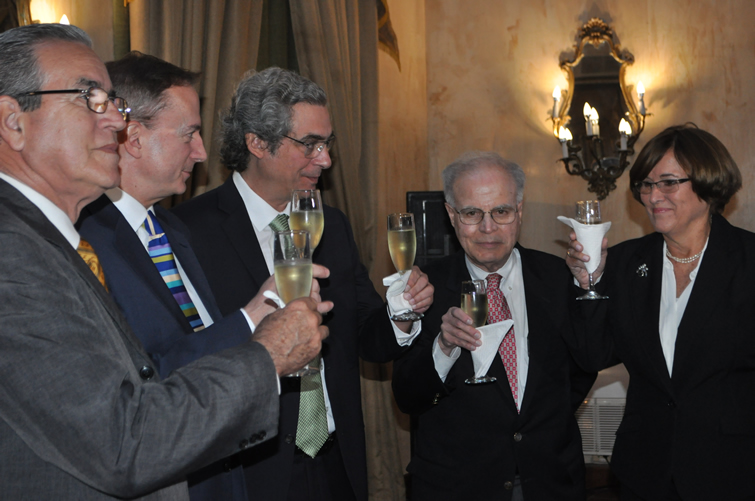 Author