Elaine Vilar Madruga was born in Havana in 1989. She graduated in Playwriting at the Higher Institute of Art (ISA). Her catalog as a writer of hers consigns, so far, fifty titles published by publishers in Cuba, Spain, the United States, Canada, Chile, the Dominican Republic, Italy, France and Mexico. The figure does not include reprints or translations. She practices narrative, poetry, journalism, criticism and dramaturgy.
As she is so prolific and full of concerns, her fictional work is difficult to classify: critics classify it as literature for children and young people, fantasy and science fiction.
Recently, La tiranía de las moscas (Seville, 2021) deserved the Cálamo Award for the best book of the year. The novel is successfully marketed in Spain and Argentina, and will soon also be available in Italian, Russian, English and Portuguese.
She listed only six of her most notable books: Culto de acoplamiento, José Martí publishers, 2015; Las montañas de la extinción, Matanzas publishers, 2016; Los años del silencio, Dilatando Mentes publishers, Spain, 2019; Salomé, La Pollera publishers, Chile, 2018; El trono de Ecbactana (Second Book, La voz transparente), Gente Nueva publishers, Ámbar Collection, 2019; and Un globo rojo en tu ventana, Edebé publishers, Mexico, 2021.
I confess, Elaine, that the numbers don't add up. Playwright, narrator, guitar and singing teacher, actress, leader of literary workshops, author of fifty titles, lecturer…. Where did you find the time to do all that? Do you consider yourself a Cuban of these very hard years?
The mark of these years is in my DNA, in my bones, in my insomnia and in my writing, so I suppose I could consider myself a Cuban of these times. Defining "these times" is what, until now, escapes my most dystopian imagination, and perhaps that is why I insist on writing every day, as if life were precisely the fact of ending a story and opening a new one, a desire to specify and seize some kind of truth (in the era of post-truths or piecemeal truths).
It's curious: what I consider my best stories have been born in these years. I suppose it has happened because, if you live on the limit, there is no other way of writing that is not also on the limit. Literature has saved me from many things. Right now it saves me from being stranded in the middle of the long night that is breathed in my country.
You were born in 1989, the year the Berlin Wall fell and the socialist camp dissolved. Your generation has grown marked by an endless crisis, economically and, therefore, socially. Did you ever manage to normalize material deficiencies? Can it be said that, even in such a gloomy scenario, you were, in your own way, happy?
I was very happy while my grandfather burned out his eyes in front of a kerosene lamp building boats to sell and get money to feed me. I was happy while my grandmother peeled cabbages and she swore to me that the cabbage tasted like olives. I was happy while my mother and her friends played the guitar and sang to Luis Miguel in the doorway of the house, in the middle of the blackouts, and I listened to them between sleep and wakefulness. I was happy reading books from a socialist camp that no longer existed at the moment I opened those pages.
Childhood is a world surrounded by mines, but the good news is that one still does not know, does not understand, that mines exist. I've come to normalize any type of lack, even the spiritual ones, which are the most painful. But I've not done it from conformity, but from friction, which is also resistance. I am from a generation that is not silent, and I'm proud of that. It's one of the few things I'm still proud of.
You are a graduate of the 11th course of the Onelio Jorge Cargoso Literary Training Center. Was it a good experience?
I was about 18 years old when I took the Onelio. Imagine being told at that age that you have the talent to make literature your trade. I would never have come to study Playwriting if I had not first gone through the Onelio classrooms, because it was there that I met a person who was studying at ISA for the first time, and who told me about a career that essentially consisted of writing (theatre, yes, but writing nonetheless).
I've never felt literary fear, I'm not a cowardly woman by nature (I wasn't a cowardly girl then either), so I got there ready to "swallow the world." And, of course, in the end I didn't do it, but I acquired the necessary tools for the trade and exercised patience, which is perhaps the writer's most useful instrument.
Contrary to what happens to many graduates, I graduated from the Center with the desire to continue writing literature. I was not yet able to fully understand all the techniques, but the life of an author is also a path of trial and error. So I've been making my mistakes (and successes) in the books, and I've tried not to lose hope along the way. Not losing the enthusiasm for writing is something that they don't teach you in any school, so that is also a path of trial and error.
The Onelio has changed, for the better, the lives of many Cuban authors. It also awakened in them the desire to grow, the need to have faith in literature, to practice jumping into the void. Writing is always a leap into the void, and that leap is not taught either, unfortunately; although it always helps to know that you have not jumped alone, that there are others like you, in the same fall.
Is a writer born or made?
One is born with a vocation that can be polished and perfected over time, with the exercise of persistence and insistence. One is born, perhaps, with a genetic disposition to develop a talent. But, of course, one is not born writing; therefore, a writer is not born. Do you become a writer along the way? Do you build yourself a writer?
I don't think there are factories that produce creators, or wombs that create artists. What I know is that one comes into the world with a predisposition towards certain roles and with a load of vocation to which discipline must later be added. It's at the precise point where these factors come together, at that rare conjunction in the nature of human things, that one can speak of the birth of an artist.
Do you believe in the usefulness of literary workshops?
Literary workshops are always only as good as the person (or groups) who run them; they are only as good as the teachers in front of them. You can't teach what you don't have inside. Pedagogy (literary or otherwise) is not a game. Working with the spiritual matter of another human being is serious business.
I believe in the functionality of a literary workshop as long as it's capable of not tying its writers to its structures, because art is anything but jail.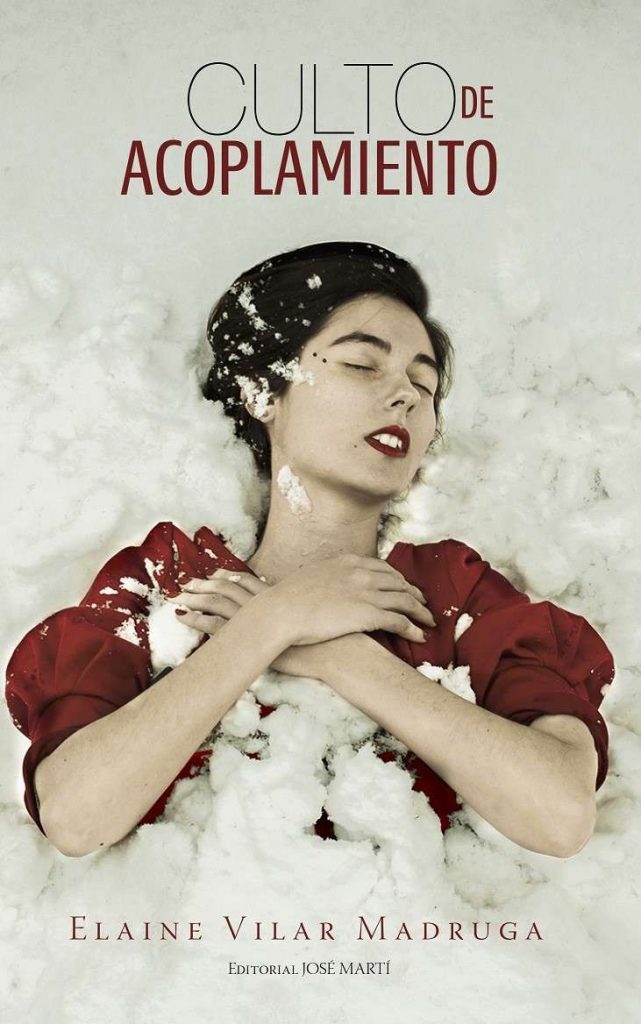 Everything seems to indicate that your central creative activity is and will continue to be literature. When, under what circumstances did you begin to assume yourself as a writer? Of the genres you cultivate, in which ones do you express yourself best? Can you simultaneously work in several genres? Let's take narrative and poetry for example: don't they imply disparate moods and levels of concentration to bring them to one of them?
Do you seriously suppose it? I've never wondered and I've never felt it. I've always written with ease. It's not a burden or a challenge for me to change literary genres, I don't "adore" any genre above the other, I don't believe that there is a god of literature that will punish us for staining the pages with a hybridization of languages ​​or forms. If there is a god of literature, surely he is mestizo and he loves that everything mixes and flows, and that is how he becomes erotic.
I usually work on more than one book at a time. In the last two years, for example, my literary life and my publishing commitments have led me to write novels; so it's a language in which right now I feel extremely comfortable, also because I understand that my novels are not "pure"; that theater and poetry swim within its waters; that if I am realistic in them, at some point the veil will be torn and the wall will fall, and suddenly there will be some fantastic element that will emerge.
The languages ​​of the novel are a vehicle of expression that adapt well to the author that I am. With the novel I don't have to throw smoke signals or draw shadows on the walls.
All my life I've assumed myself as a writer, even when I was not "formally" one, even when I had not published a book. Publishing has not made me a writer; it's only confirmation that I live from this trade.
List three of your books that our readers should not miss. How would you invite them to read each of them?
It's not easy to choose, I don't like to choose between my books, but I will mention three: La tiranía de las moscas; El cielo de la selva, another novel to be published in February 2023 by the Barcelona publishing house LAVA and Sakura, a collection of poems published by Libero, also in Spain, in 2022.
La tiranía de las moscas is a daily buzz in the dustbin of existence, where there is rottenness but also friction, and in which a generation of children will face the power of a tyrannical father. El cielo de la selva speaks of the anguish of mothers, it could be an apocryphal painting by Goya where the female Saturn devours her daughter. Sakura would be sung by Rosalía: my mother, my grandmother and my crumbling island would chorus the verses.
Who are the most illustrious cultivators of science fiction and fantasy literature in Cuba? Do you recognize them as paradigms?
Paradigms seem destined to become something monolithic and that cannot be touched, and the truth is that I was that restless girl in museums who was dying to touch what was forbidden, even though I always walked with my hands behind my back.
Referents is an excessively theoretical word. Which one to use then? Well, I don't know, but I will mention some names of Cuban authors that I feel have been a very important part of my spiritual world as a reader: Yoss, Michel Encinosa Fú, Daína Chaviano, Gina Picart, Chely Lima, Alberto Serret, Yadira Álvarez Betancourt, Malena Salazar Maciá.… I recognize in them, even in my contemporaries, the beauty of writing. That, the beauty of writing, whose nature is gentler than that of a paradigm.
You are in Toronto. I read that you went to write your next novel. Can you create outside your Havana environment? How do you appropriate the physical space that will eventually be your "job"? What are your routines when creating? Any manias?
I don't have manias to write (and neither do I have routines) because living and creating from a country like Cuba, in these times (once again we must use the phrase "these times," because it defines a borderline way of existing) makes you a creature without any habits.
I've learned to write between blackouts, after endless queues to get food. I no longer remember if I had any manias or habits before because I've shed them all with ease. Habits, in circumstances like ours, are privileges.
Being in Toronto for several months to write my next novel is also a privilege. Going back to Canada means going back to another part of me that I had put off during these years of pandemic: I like the uncertainty of moving, the discovery of what each city will mean for my writing.
Space has never been a variable that really influences my art. It defines, without a doubt, a place in the world of the person that I am and, therefore, defines a (biopolitical) place in the world of my creation. Beyond that, I want to believe that I can write from anywhere, be it an island or a continent, because my first, only and true land is literature.
How is your relationship with literary criticism in Cuba? Do you think that your works have been well cared for and understood by specialists?
No artist feels really understood or cared for by the critics. The history of literature is a garden where endless examples flourish, and our national courtyard is no exception. But the critics are there to fulfill their functions and I am there to write.
I also think that authors worry too much about specialized criticism, when readers also write very important (and sometimes invisible) pages of criticism when they buy your book, or when a publishing print run runs out, or even a work that has not been published in your country of origin is pirated, or a copy is tracked through social networks until they find it. From the readers a truth is also being spoken to which we should pay attention.
For a writer there are two tasks: think about the criticism or sit down to write the next book. I've always opted for the second option.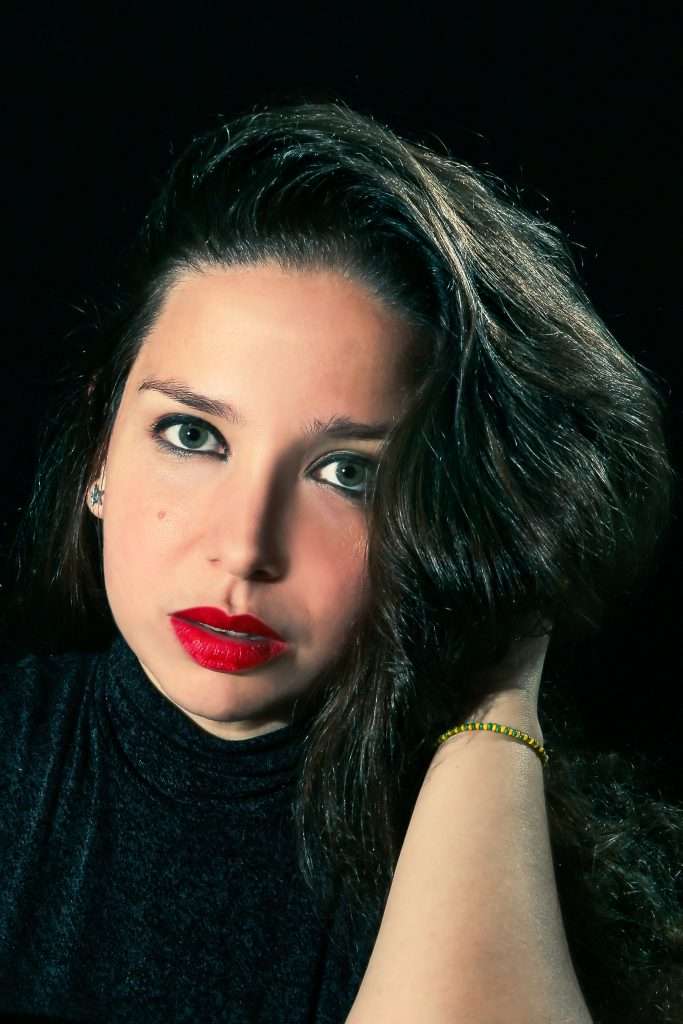 I perceive that, even having a large and solid body of work, recognized in international competitions, you don't enjoy the visibility that other colleagues in your class have. Is it so? Why?
It's one of the many things that I've never asked myself. I feel that my books have been visible in Cuba and now, more than ever, abroad. I have behind me a few slammed doors and also the memory of some open doors. On the other hand, I have never been one of alliances with groups, "generations" or literary promotions; not because I'm not interested in alliances, but because I haven't been able to understand them all this time.
In addition, I've chosen a certain form of solitude that has done me good, because I've managed to walk this path in my own way, as I like to do all things. I do believe that my literature is in no man's land, because I've never fully considered myself a poet, nor a playwright, nor a novelist, nor an author of literature for children and young people, nor a science fiction and fantasy writer, because I am not only one of those parts, but the sum of all of them.
I will never be able to understand the fragmentation of my identity as an author (or that of my work), although perhaps this would have helped make my literature more visible. But, in the end, all roads lead to Rome. Or to any other place. The important thing is not to stop in one place and not to be afraid to walk alone.
2022 is coming to an end, a year, again, fateful. Do you have a message for your compatriots? Do you want to share your wishes for 2023?
I give my compatriots a hug. Messages and words have been repeated so much and in such multiple combinations that saying anything just brings more pain. When words are silent, there is respect for the other and their circumstances, which, in my opinion, is more necessary at this time than anything else.
Every year I make my wishes for a new year: art and peace, forgiveness for the poverty of spirit, memory to not forget what hurts us and what saves us, a happier country, that Cuban families throughout the world meet and reconstruct themselves, and that we remember that love, despite being one of the great commonplaces of literature, is the only way we have left to try to save ourselves.
Author