She was born 33 years ago in a town called Los Ángeles, Banes municipality, in the province of Holguín.
From a very young age, Betsy Remedios was clear about her vocation. "At the age of 7, according to my father, I said that I wanted to sing opera. I didn't know that word, but I imitated the singers who appeared then on the program De la gran escena," Betsy now recalls from the Community of Galicia, Spain.
But it wasn't until much later that she started on that path. Before she graduated in Economics, she worked for two years in the Holguín transport company. She then decided to take the tests at the Higher Institute of Art (ISA), for which she started to prepare. At the age of 21, she received the first singing lessons of her life.
After several months, and although her teacher told her that she was not ready yet, she dared to apply and managed to obtain a position in the Holguín branch of ISA.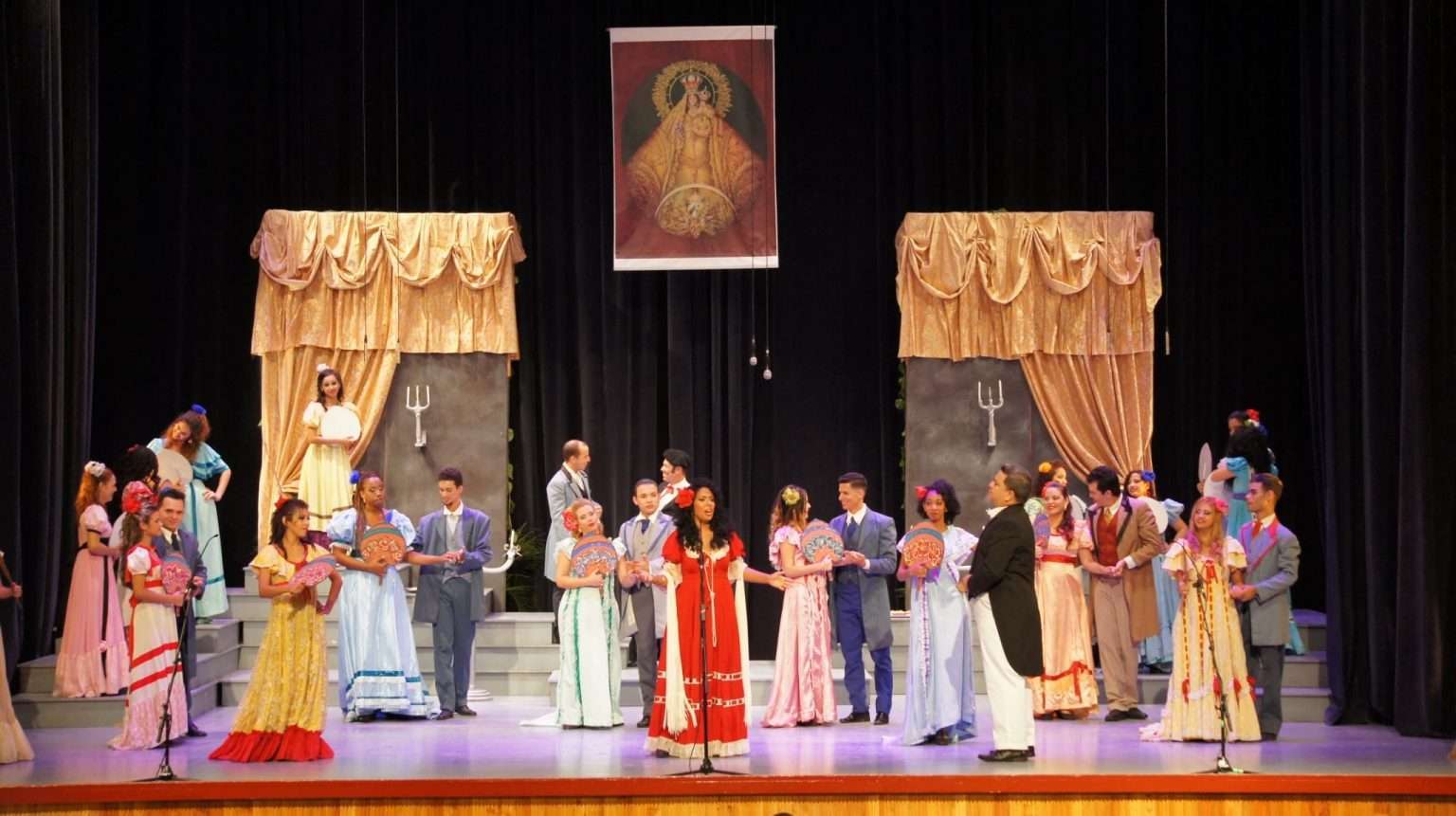 "In the second year of my degree, I had a leading role with the Teatro Lírico with Caballería Rusticana. It had been twenty-five years since an opera was performed in Holguín," she says.
After graduation, she became a soloist at the Rodrigo Prats Light Opera Theater. She played María La O, The Merry Widow and Cecilia Valdés. She also belonged to theater groups and collaborated with other artists. Her work was awarded at various festivals, until….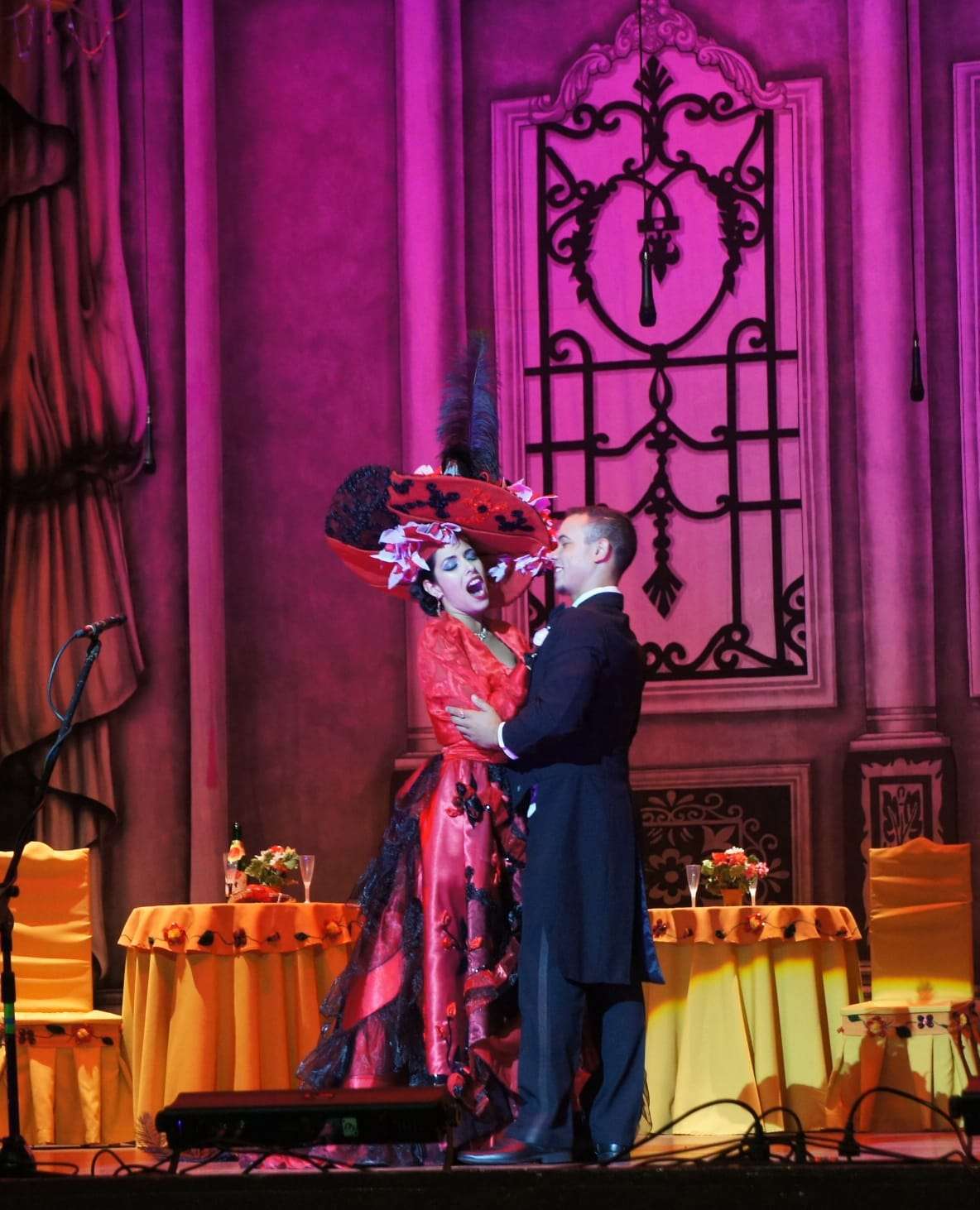 "The moment came when I hit rock bottom…and I understood that I had to leave; above all because I had different criteria than the people who directed me."
Journey to success
Like many other Cubans, she began her trip to Russia at the end of 2021. "I spent two months working in Moscow. When my permit to be there was about to expire, I decided to continue. Spain was my first option because my roots are here."
"The journey was very hard," she confesses. "When you are crossing borders illegally there is always a high risk of getting caught and thousands of things happening. In Serbia, I had a bad experience. They mugged me and almost killed me. Two gentlemen from Kosovo rescued me."
She arrived in Greece with the intention of continuing to Spain but she was arrested five times. "In one of them, they took me to a refugee camp. I don't wish the experience on anyone. That stage was very difficult, with the uncertainty of deportation."
Conditions in the camp were appalling. It is enough to do an Internet search on the refugee camps in Greece to get an idea of what Betsy refers to as "inhumane conditions." She told some stories from those days, only on the condition that they remain off the record.
"Although we spoke English and could communicate perfectly with the workers there, they did not want to give us information. It was total uncertainty, surviving in very bad conditions," she concluded.
The soul on stage
When she finally arrived in Spain, several of her friends suggested that she apply for Got Talent, a popular British television contest that has become global. "I had nothing to lose, and I sent my first audition. Months and months went by and they didn't call me. Until one day they told me to go to the face-to-face auditions."
When she was selected to participate in the contest, she was asked to sing "Memories" in a Spanish version. "At first I wasn't very convinced until I found a beautiful audition sung by Kika Edgard. When I heard the lyrics, it was what I was feeling at the time. All the nostalgia, all that pain for the things that have happened, for what one wanted. I identified with it and made it mine. I put my soul on stage, it was like my cry of relief."
The public and the juries were delighted and moved by her; although some considered that it was too "easy" a subject for her voice. With this spur, Betsy upped her goal and set up one of the more complex ones.
"I took 'The Magic Flute' to the semifinal because that's where I staked everything. If I hadn't presented it, maybe it wouldn't have happened," she admits.
"I was very sick, with a terrible cold, taking corticosteroids and everything. I sang practically voiceless. I didn't count on reaching the finale."
Despite everything, her performance was excellent and she won everyone's favor.
For the finale she prepared Bach's "Suite Number 3" with text, in a version by Marcelo Álvarez. "When I heard the lyrics I fell in love with the song." And the public with her.
"For me I won, because living the experiences that are lived there, the adrenaline and the emotions on the surface all the time, being able to be in the finale, for me it was a victory. Seeing myself on that stage and thinking about where I was a year ago made me feel like it was all worth it."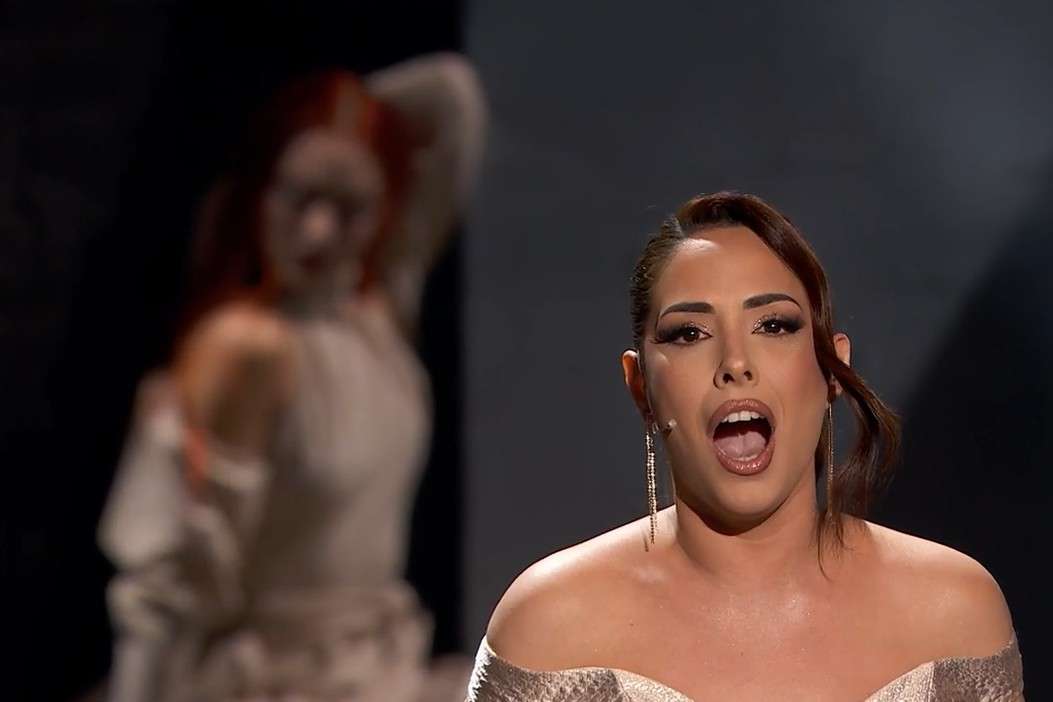 Life goes on?
Although many imagine her on big stages, her day-to-day life is still very similar to before the contest.
"In the town where I live, Marín, people have been recognizing me and it has been nice to see them approach me and the good energy that I have received. They have written to me from all over the world. It's so gratifying that people identify with you. That for me is a prize."
In the final program, from the Teatro de la Zarzuela, they confessed to being "captivated by her voice" and invited her to an in-person audition. "They haven't called me yet, I'm preparing myself, studying hard so that when it's time, I'll be ready. But really outside of all that good energy my life hasn't changed much. I continue working in the supermarket where I was, where they have welcomed me as if I were at home."
The future of dreams
"I don't lose faith that one day someone will call me and tell me they want to work with me," says Betsy, as she waits for the opportunity to dedicate herself fully to singing.
"I am not a very ambitious person. I like to have my feet on the ground; I don't like bubbles because overnight they can explode in one's face. When I got back from the semifinal, the manager of the supermarket asked me if I wanted to rest and I said no, I wanted to step on my reality. Beyond the beautiful moments I lived, I want to always go with firm and real steps. My goal is not fame. I want to sing, I want to work on what I love, which is music. Without singing I die of sadness."
The void left by Cuba
"Cuba is my life," she affirms emphatically. "One day here I was in the gym and the teacher put on Cuban music. Something as simple as listening to a song I was used to and I just cried. Because you are far from your land, from your culture, from your people, and the smallest things are valued."
Betsy has no idea when she will be able to return to the island and hug her family but she does not lose hope of doing it soon. "All of us, who are outside of Cuba, are like the statue of the emigrant, inside we are empty… We lack Cuba."
________________________________________
Note: At the time this interview was published, we learned from Betsy Remedios that she had just received an invitation from the Teatro de la Zarzuela to audition. Golden pass to the future for this Cuban!
Author