"It seems that the chicken isn't going to come in today either," says Miguel, resigned, after taking another look at his watch. It's 5:10 p.m., so it's less than an hour before the store closes. Even so, a dozen people, including the man, stay, waiting for the miracle.
In the shop portal, the note taker and the sales assistants let the time go by languidly, chatting about anything and checking their mobile phones. From time to time, someone comes up to them hoping, only to hear the same thing: "It's not known when the truck will arrive. Maybe in a while, or tomorrow."
"Hopefully tomorrow. But it wouldn't be our turn anymore," Miguel tells me, looking at his watch again, as if that way he could make the long-awaited truck appear on the corner. "Tomorrow another grocery store starts, so we will meet up for recovery over the weekend. Let's see if the mincemeat also arrives, which hasn't come in for ages," he laments.
"They say that the Mariel mincemeat factory stopped operations, but that it has already started up. And that a boat with chicken is also coming in; so let's cross our fingers," adds Hilda, who, like me, had just arrived outside the store to see what's happening. And, like me, she had verified that nothing had happened: the store was still empty.
I ask Hilda about the chicken boat and she tells me that her son told her about it, that she "read it on the Internet." I wonder where my neighbor's son read that; if not, it will be one of the many rumors — better or worse intentioned — that swarm on social networks, and, if true, where was the damned ship coming from.
I'm about to tell her that I read comments by economist Pedro Monreal on Twitter, in which he confirmed a drop in chicken imports in February from the United States — the largest supplier of this meat to Cuba, which must pay in cash for it due to the embargo/blockade regulations — and an increase in the price of the kilogram, but I don't want to sound like a killjoy.
2/6 El valor de las exportaciones mensuales de pollo de EEUU a Cuba en febrero de 2023 se redujo 13,7% respecto a enero, con una pérdida relativa de poder de compra que se expresó en una caída mayor en términos de toneladas, al aumentar en febrero el valor por kilogramo pic.twitter.com/fwoR9MQ4XC

— Pedro Monreal (@pmmonreal) April 7, 2023
In addition to these data, I reserve the fact that, according to Monreal, although Brazilian chicken exports increased in February, in March they were "reduced notably," which, by all accounts, is not exactly good news.
4/6 El valor del kg de pollo de EEUU exportado a Cuba en febrero de 2023 (1,02 USD) fue 9,7% superior al del mes anterior (0,93), indicando que enero parece haber sido una interrupción temporal de la tendencia de los últimos meses con precios en un rango superior a 1 USD/kg pic.twitter.com/fceJdodX70

— Pedro Monreal (@pmmonreal) April 7, 2023
In the morning I had met Miguel, Hilda and other neighbors at the store. After standing in line for a while, I had managed to buy detergent, cooking oil and sausages, three of the five "prioritized" products that have been sold rationed in Havana stores for a few months, through a system that organizes purchases based on the grocery stores in each community.
In my neighborhood store, in El Cerro, for example, eight grocery stores get to buy, an average of two a week, depending on the availability of products. Each family nucleus corresponds to a day of that week — that is, in practice, one day a month — and if the five "prioritized" products are not available on that day, as has happened in recent times, it is necessary to "recover" the missing purchase over the weekend. Hopefully.
Other items, such as cigarettes or pasta, are not "prioritized," so being able to buy them in the store depends on how much fortune smiles on us: if there is a day when it is our turn to buy, we can buy them if we pay their nonsubsidized prices — although always less than those on the black market; if not, you have to wait until the next time. Until the next adventure, as Elpidio Valdés would say.
But now, neither Hilda, nor Miguel nor the others who sigh looking in the direction of the store, seem concerned about anything other than the chicken. The monthly package sold per household is a lifeline that no one wants to give up, even if to buy it — or to keep an eye out for its possible arrival — you have to miss work. Or, even though, as I hear what happened to those who bought it the week before, the package is 4.5 kilograms, less than half what's established in this system.
"In other stores, they have even sold two 2-kilogram packages, so the reduction has been greater," says my neighbor. She wisely adds that this "depends on what comes in." "Let's see what packages the ship is bringing now. Hopefully they will be big," she comments, and I wonder again in what turbulent oceans of the Internet the news of the supposed ship is sailing.
"And let's hope that it comes in this week," Miguel brings me out of my musings, finally convinced that the miracle will not happen this afternoon, "let's see if I take advantage of the fact that the potatoes arrived at the little market and I'll kill the desire to eat chicken fricassee with potatoes. Look, until now I have never been lucky enough to have both things arrive at the same time. And how do I keep some potatoes in my house to make a fricassee later?"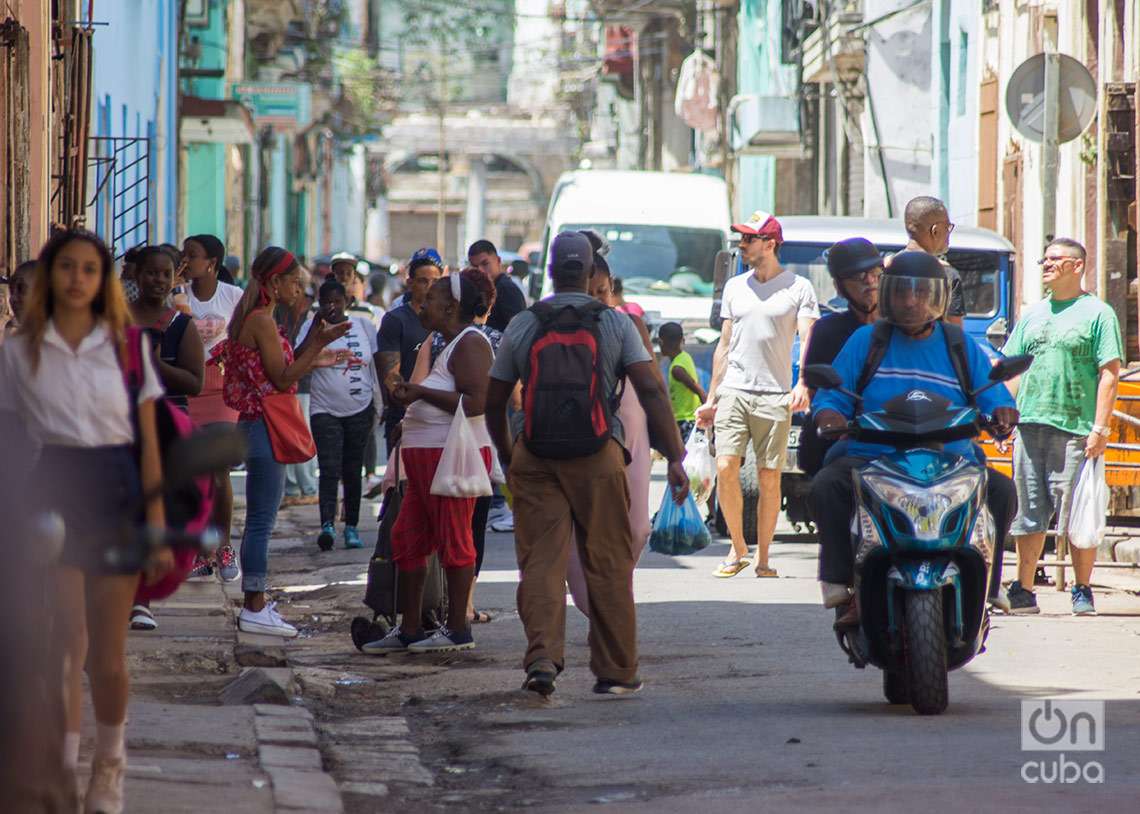 ***
The line of cars crosses the street and continues for several blocks near a popular gas station in Vedado. This has been the case for days around the stations in Havana, due to fuel shortages.
Drivers like Osmany and David have been on the line since early morning, hoping that the fuel will come in at dawn. Or they even spend several days in line, and they even sleep in their cars, and play chess and dominoes, waiting for a tanker truck that will allow them to roll through the streets of Havana again. And "make a living."
At the beginning of the month, the government of Havana announced "readjustments" in the allocation and sale of fuel, both to "vital" sectors and to private drivers. The measure, according to the information, sought to address "a situation created by the lack of diesel supply," especially for private carriers, and established limits on the number of liters sold according to the type of vehicle.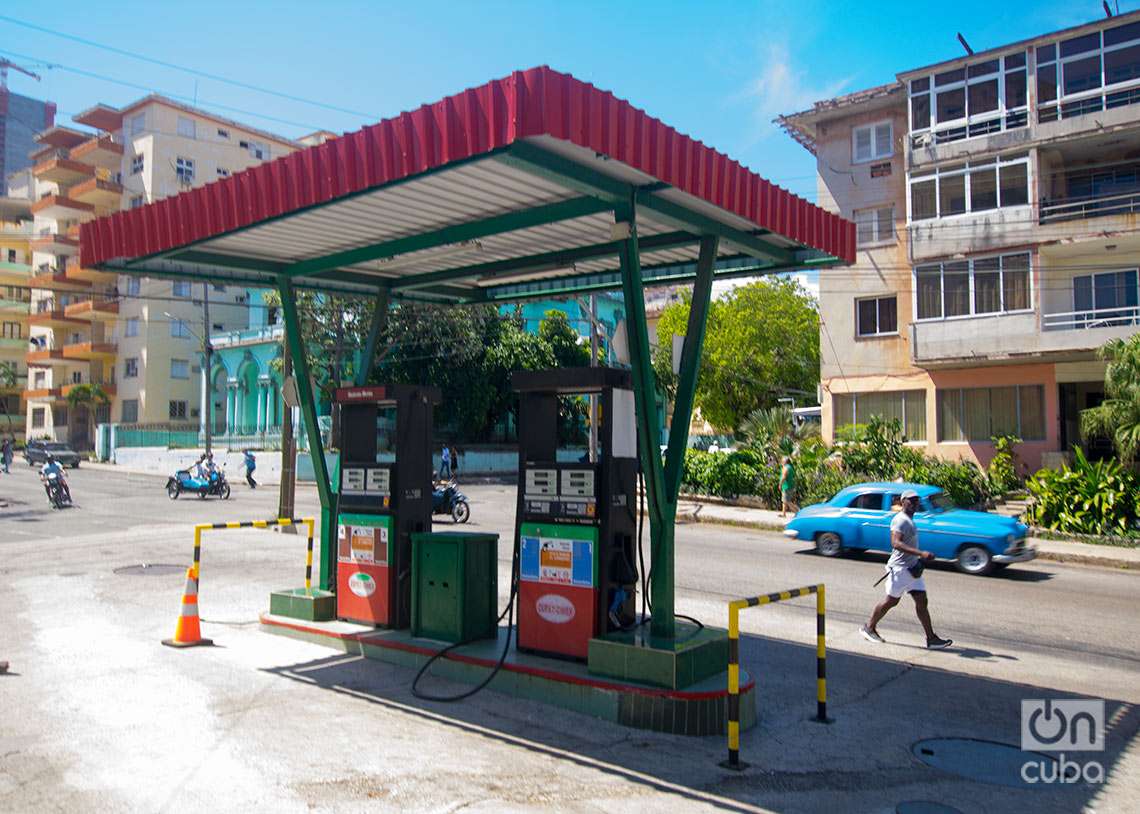 Since then, the lines around gas stations have been part of the urban landscape, as they have been several times in recent years. In addition, as then, the lines at the bus stops have grown and the waiting time and discomfort of those who aspire to move around the city in the always vilified but useful buses have multiplied.
As on those occasions, there are many who now entrust their luck to the arrival of one or more crude or fuel ships. Among them, Osmany reasons that "the government must be looking for oil anywhere, because no country can live without transportation." But, meanwhile, the vast majority suffers from the wait and its consequences, and "you have to tighten your belt," David replied.
According to what they tell me, they both met in line at another gas station, and later they met at this one, at the Tángana gas station, near the Malecón. Thus they have built a friendship in the midst of misfortune. The two are dedicated to "picking up passengers," both on their own and through private businesses that manage car rentals through applications and WhatsApp groups. Although they acknowledge that they are not doing badly, they affirm that "every day it's getting to be more difficult."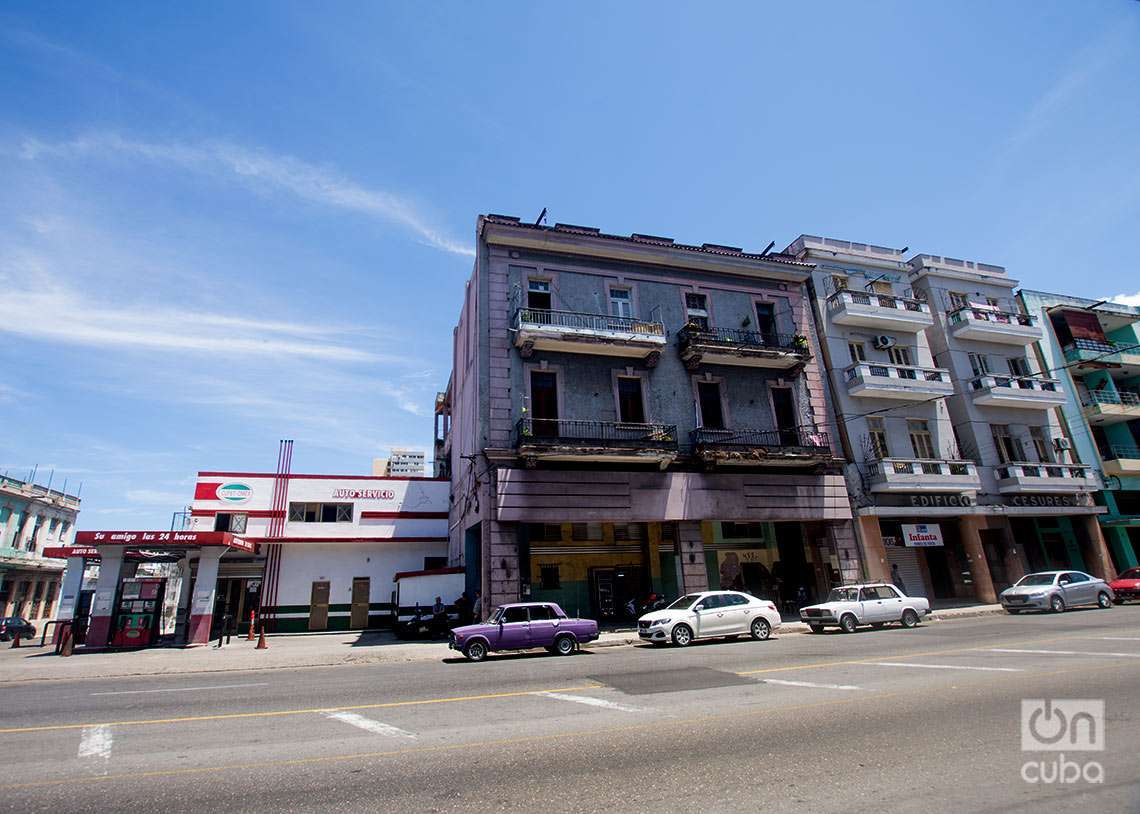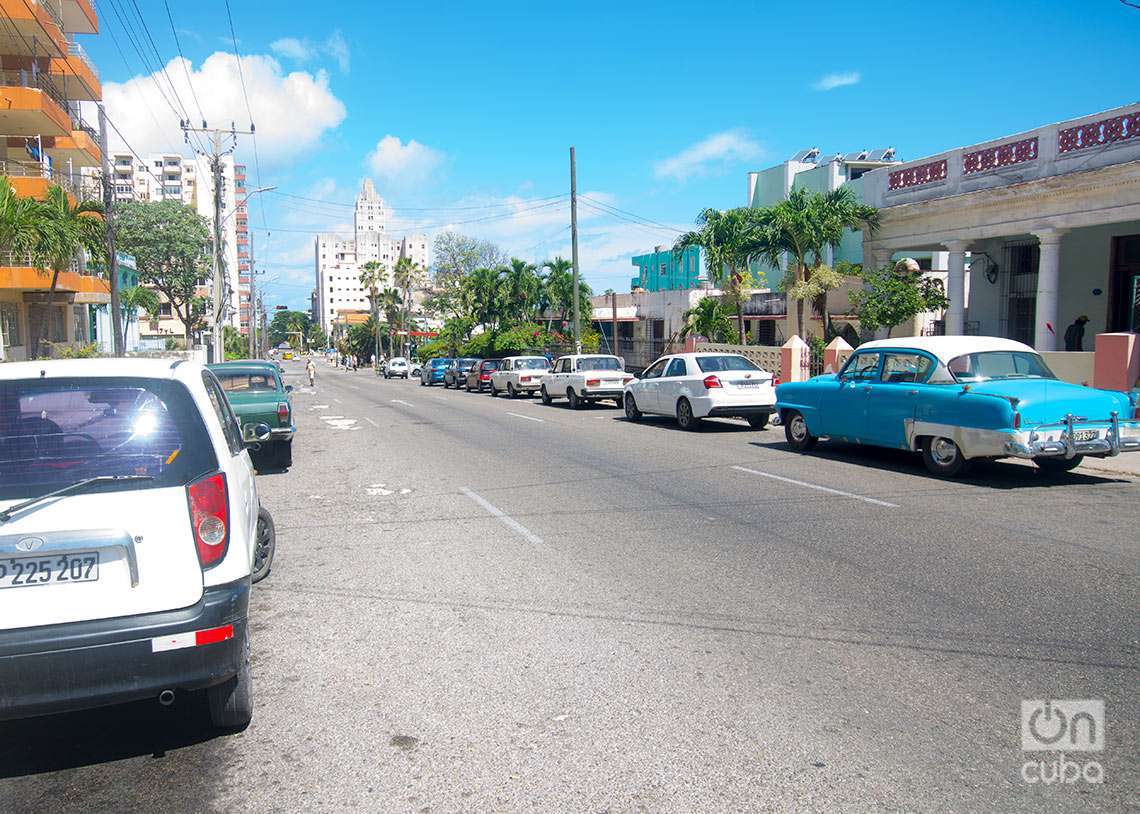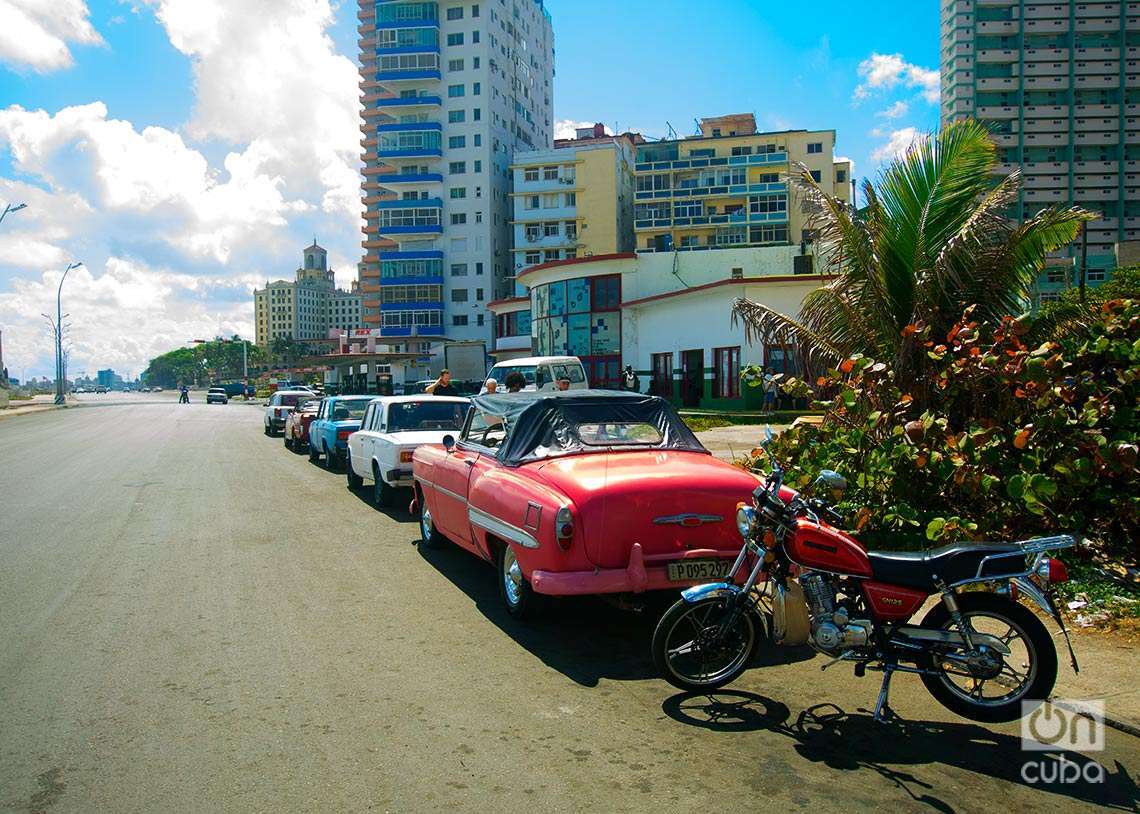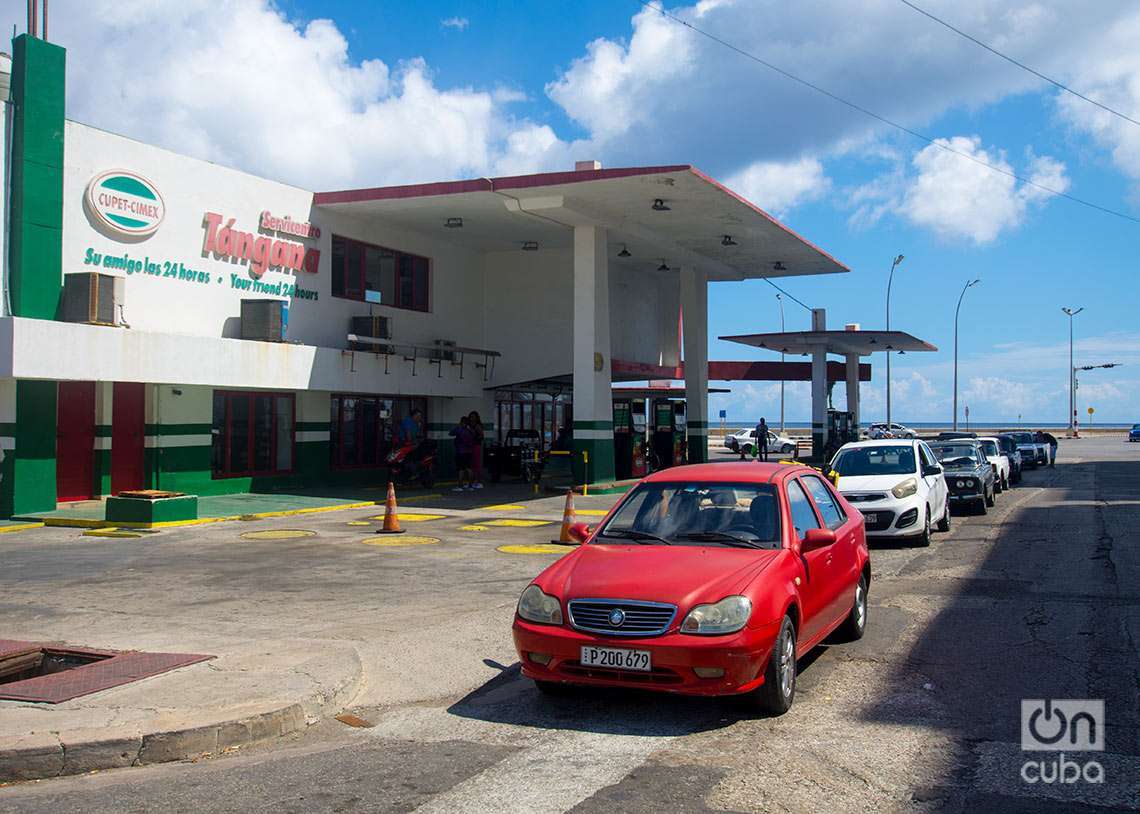 "People complain about the taxi prices, but to whom do I complain about the prices of everything else? Whom do I complain about how much the pork is costing, or the rice, or the dollar, or what they sell in the stores in freely convertible currency? And, to be honest, I don't think that because they start receiving dollars in the banks again things will change. And what I have is a car, not a moneymaking machine," Osmany shoots at me.
"Right now, with this lack of fuel, drivers are losing time and money. And on the black market, the price of oil and gasoline is through the roof, and will continue to rise," David points out. "What do the people and the government itself think will happen then with the price of private transportation? What is going to stay the same? Whoever thinks that, it's because they know nothing about economics and less about life."
Both affirm that they will continue in the line until they can resolve and David adds that, "after all, one ends up getting the hang of it, one meets people and even crazy things happen." "The other day, at 17th and L, a driver who was with us was notified right off the bat that his parole had arrived," he tells me. "Imagine how excited he got. He called a friend to stay in line with the car and went off to celebrate. One less that will have to wait again for an oil ship."
"…or for other things," Osmany seconded, and the two made a hint of a smile that ended up turning into silence. I take the opportunity to say goodbye and start the way back. I leave the long line of cars behind, go up looking for the Rampa and continue along Infanta to Carlos III, to then continue through Ayestarán, on my usual route on foot to the vicinity of El Cerro. I pass by crowded bus stops, by shops with their inevitable lines, by crowded banks and ATMs….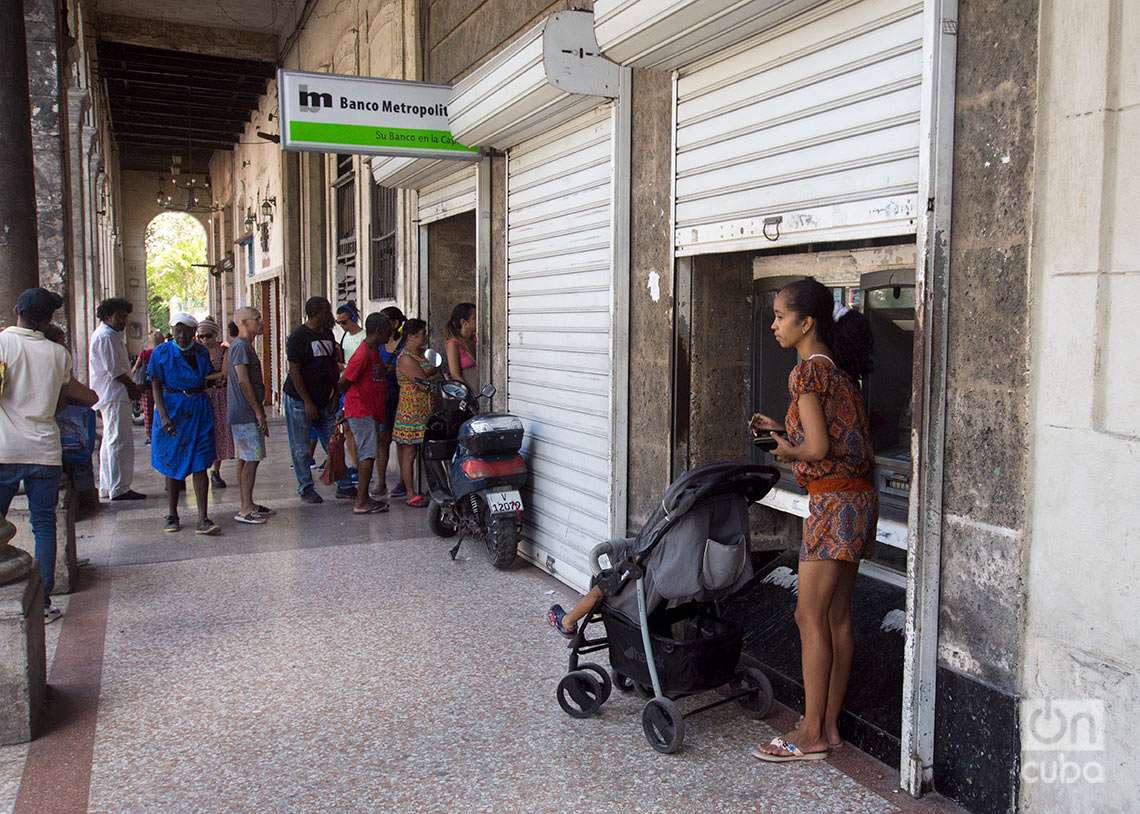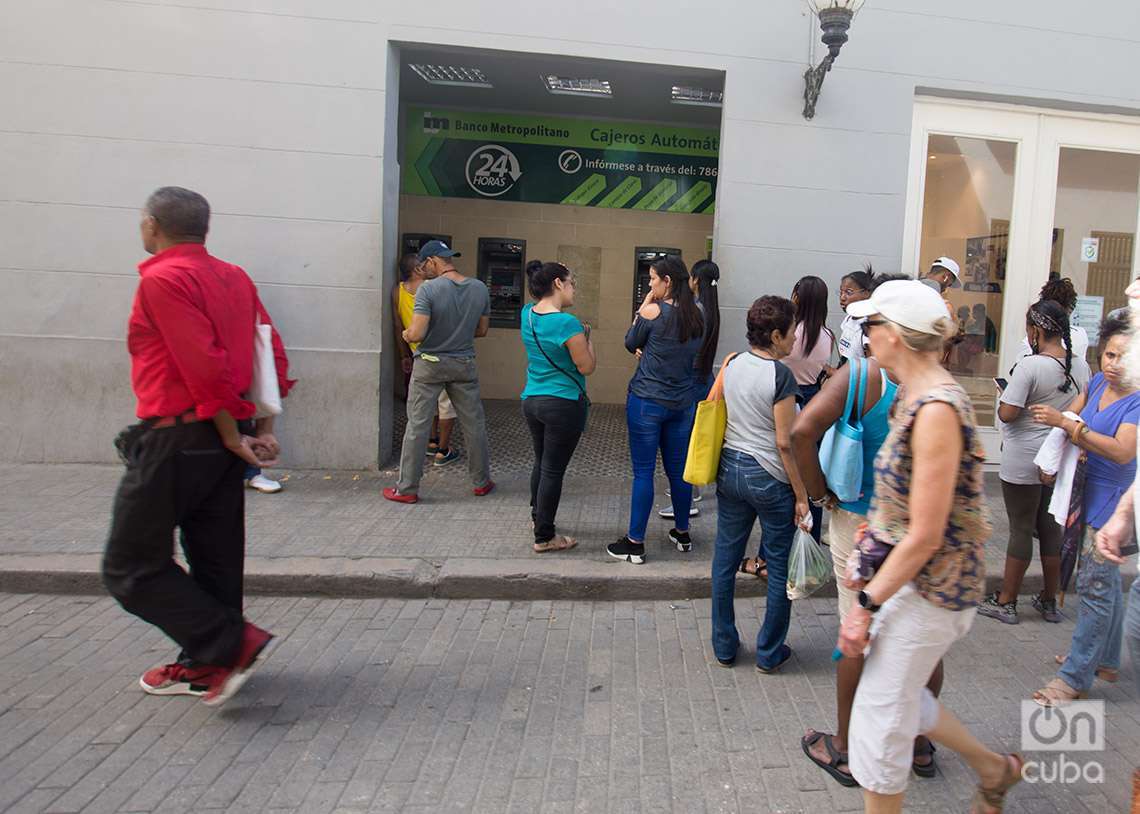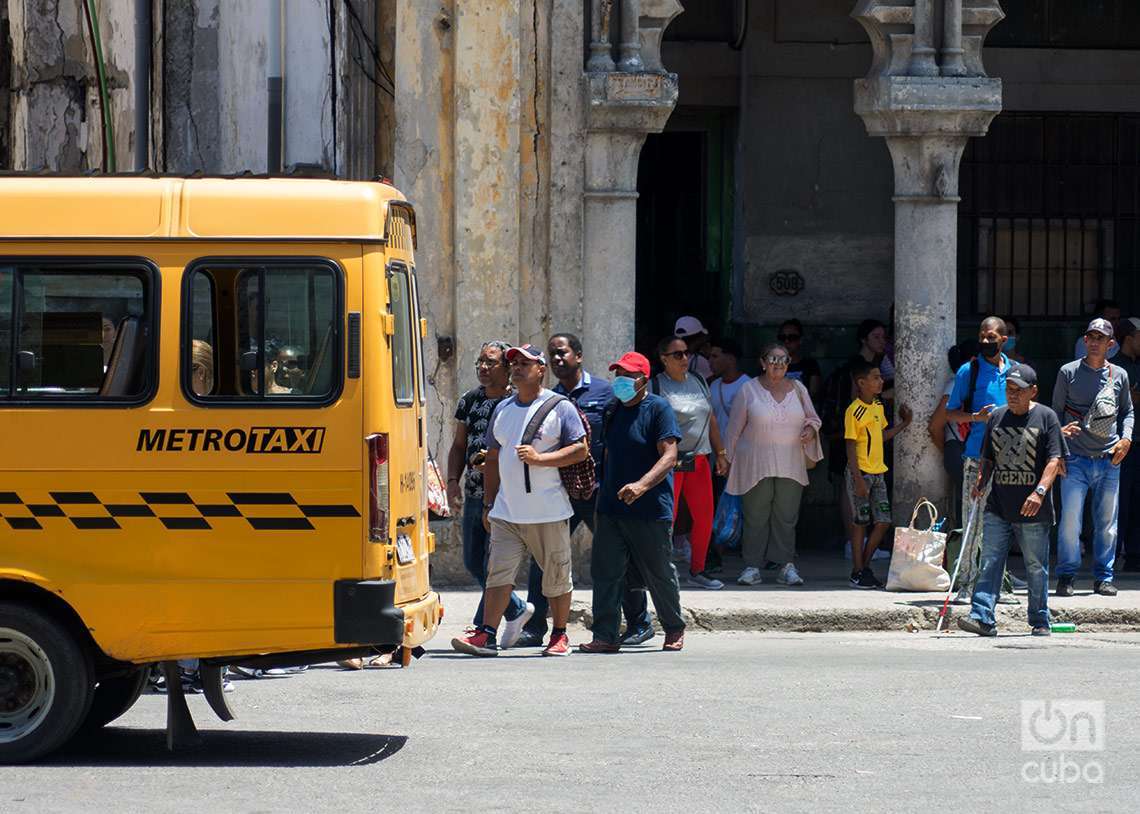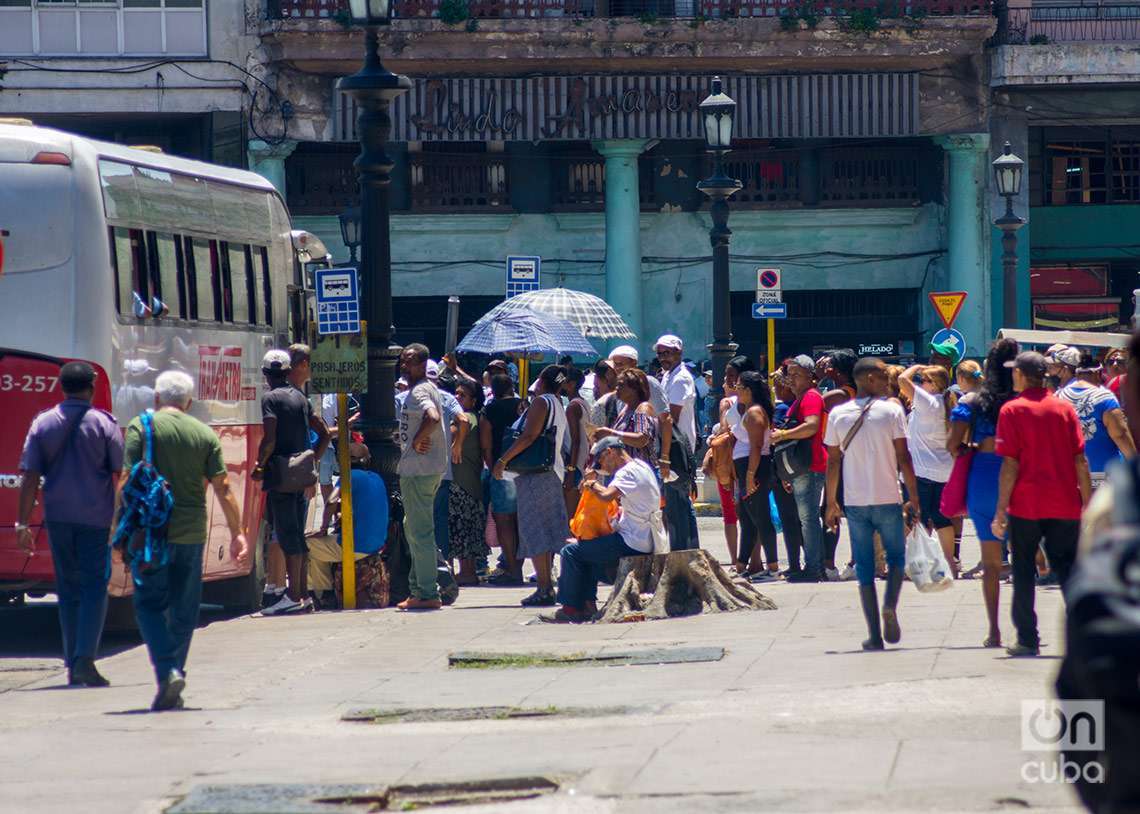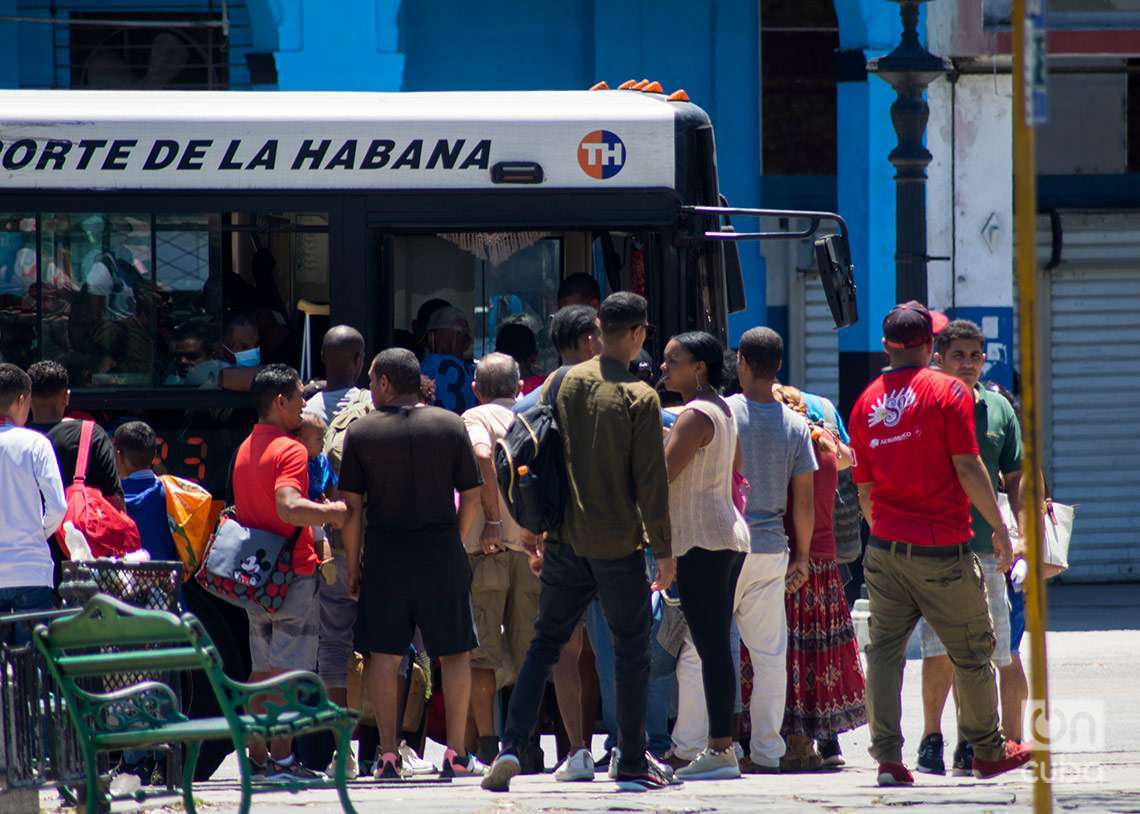 At my building's entrance I meet Miguel, who is also arriving. "They told me that the chicken came to the store, but not mincemeat," he tells me by greeting. "Has the ship arrived?" I ask him. "Go figure. For me, as if they brought it in a hot-air balloon," he replies. "What matters is that it keeps coming, so we can buy it on the weekend. Just in case, I already separated the fricassee potatoes, because if not, they won't make it to Saturday. And if the chicken does not come in, then I eat them as 'widows.' In any case, it won't be the first time…."
Author