"I want to act in Cuba, my agents know that even though I have other plans, if they come to me with an interesting Cuban cinema project I'll make it a priority. It would be very important to me."
So said Ana de Armas to OnCuba, during an interview at the Saratoga Hotel in Havana, where she stayed along with the other celebrities that Chanel invited to accompany the showcasing of the Cruise collection.
Armas will very shortly begin her sixth feature-length Hollywood film: and no less than the coveted lead role for the sequel to Ridley Scott's classic, Blade Runner.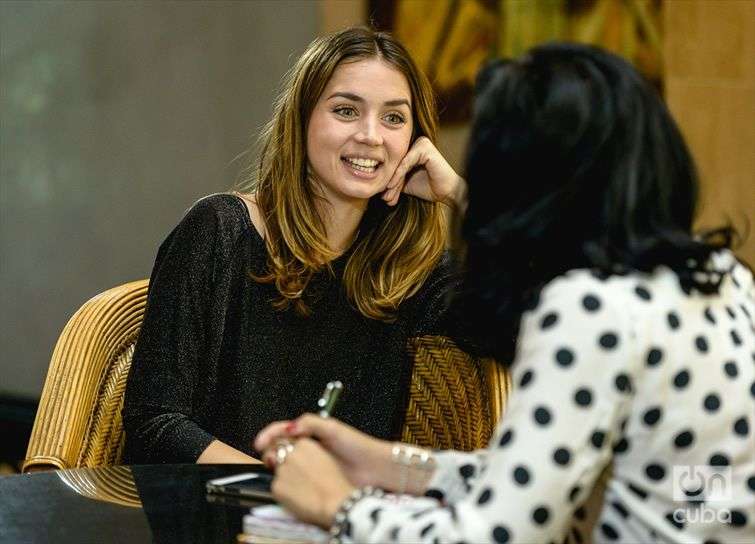 Although she acted in two feature-length films on the island before beginning her successful international career, she still wants to – as she confessed to me a little more than a year ago – form part of Cuban cinema.
Risky, tireless, and a very fluid speaker, Ana de Armas looks younger than she is when she talks with her enormous green eyes.
She's perfected her English, ridding herself of the Cuban and Spanish accent that she acquired in the eight years in which she lived in the Spain. She admits that she has seen a lot of Cuban cinema these last days so that she can get herself up to date with recent productions and that Conducta by Ernesto Daranas is one of the best pieces that she has seen in years.
The 19 and 26 of August they will screen two of her most recent films and the publicity for them both will begin the moment she arrives.
During her stay in Havana she was dressed in Chanel and in between the photo sessions and the commitments to the event that she will form part of, she exuded a tremendous happiness that she is part of Blade Runner, which will start filming in July in Budapest, Hungary.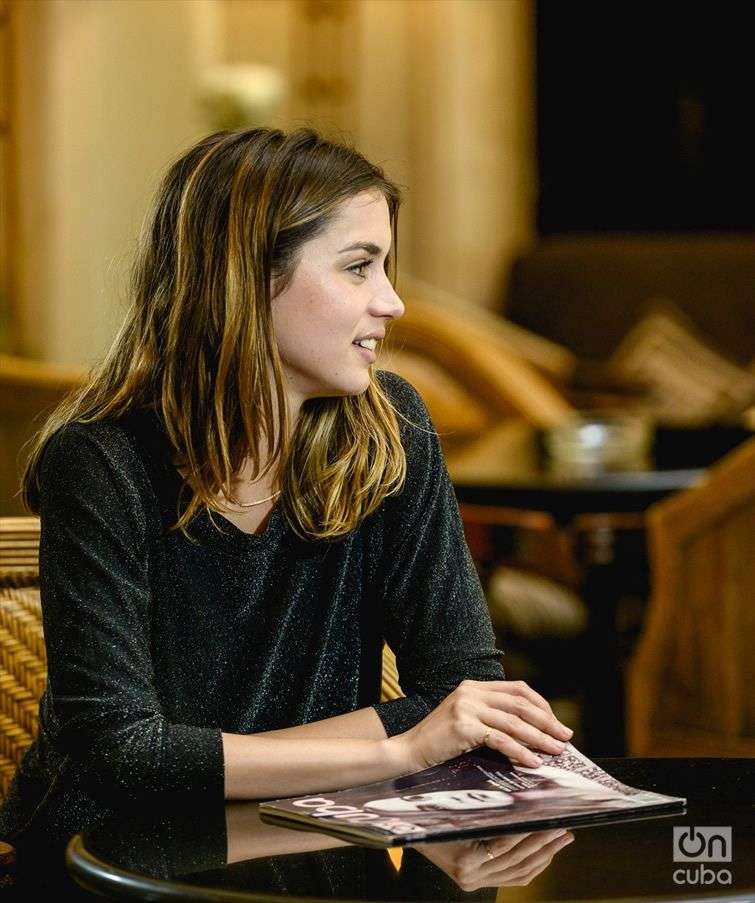 How did you get this role and what did it demand of you?
It was a real shock to be honest, because the casting director called me to congratulate me and to let me know that they had been searching for an actress to play this role for over a year and that that actress was me. I arrived the year in which they started looking. It was a relatively quick process for me, because in the USA the castings can generally be really long, lots of people have to see the auditions to decide, they have various steps and are really rigorous in all the different phases. Right from when I found out about the project which, of course, is top secret, really they only give you the scenes in which they need you and you have very little information, I prepared and I investigated, because Blade Runner is a classic of the cinema from 1982, a film all actors should see. I still can't really believe that they have chosen me because it is still so fresh. The news took me by shock two days before I came to Cuba and I am in shock because I know that is it a very important film. I'm really thrilled, although it also demands a lot of respect. I'm still not sure exactly what they were looking for. There are so many expectations with this film, and for that reason I need to give my upmost. Moreover, I'm there with a stellar cast, with Harrison Ford who is coming back with a character that has aged, among others. I couldn't be happier with the news.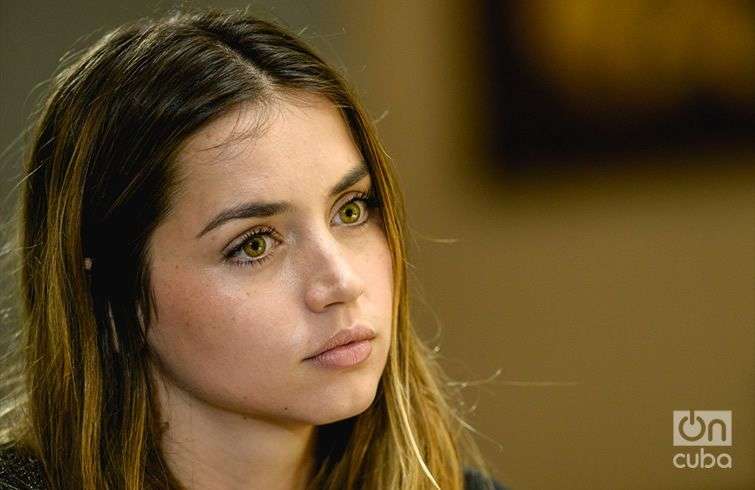 You're here in Havana for the Chanel catwalk show as one of the invitees that will make up part of the event. What do you hope for from this?
I'm a guest of Chanel. We have a recent relationship, and as you know, the relationship between designers and brands is all a process of getting to know one another mutually. Every day, including the day of the runway show, I look like an advert for Chanel. I thought the show would be more open, I don't know where I got this idea from, I was really excited that the people might be able to see it. The neighbours in Prado could enjoy it from their balconies, although it could have been worse, they could have put up an awning and completely restricted the catwalk's visibility. I ask myself, why come to Cuba is the attraction is to be with the people? I get that in part it's a question of security, and that they do it anywhere in the world. But it's a shame for the Cubans, because this is an historic event in Cuba and they couldn't enjoy it. I don't know if they will televise it but I would have liked for everyone to be able to enjoy it. Despite all this, I think it's good, and I think even they were surprised with the number of journalists that have come for the event. It's a way of getting attention and now that Cuba is really fashionable this success will open up the doors to new negotiations and new opportunities. It's something really positive because the world will see and Cuba needs that, although the main issue right now is Chanel the important thing is to talk about my country. It can't become an invisible country or that we stick to talking about political issues – that just doesn't make sense in times like these.
What does Hollywood think of Cuba right now?
No one thinks anything about it, they just constantly ask and it pains me that I can't answer them because I also don't have the answers to the questions they're asking. I think there is a general happiness, like a hope and an expectation of things to come. We all have questions and we don't have the answers.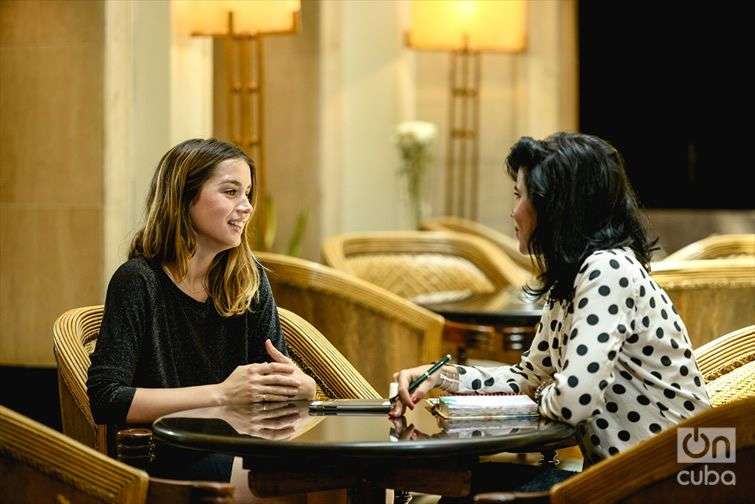 Photos by: www.izukyphotography.com
Authors