It is unusual to find foreign dancers who have graduated from the ranks of the National Ballet of Cuba (BNC). Goyo Montero, son of Spanish dancer and choreographer Goyo Montero Cortijo and dancer and teacher Rosa Naranjo, maintains a close relationship with this island that saw him form himself as a promise of world dance.
Defined as a purely classical dancer, Goyo seeks his own language as a choreographer from a more contemporary perspective, an evolution that he describes as natural for any dancer today.
In an interview with OnCuba, the principal director and choreographer at the Nuremberg State Theater Ballet, Germany, comments on his relationship with the Cuban school of ballet and his current work with Acosta Danza.
How did you get to study in Cuba?
My parents were looking for a school where I could finish my training and that was strong in the technique for boys. Then they thought of the National Ballet of Cuba, which was touring the country at the time, and decided to contact several friends.
Mirta Pla and Azari Plisetsky gave courses as part of the program of activities and they met with my parents. It was they, thanks to common contacts and friends, who got me a scholarship to start my studies here. That was my first contact with the Cuban school's technique.
During that period, you coincided with one of the best generations of BNC dancers.
I'm from the year of Lornita (Lorna Feijoó), Osmay Molina, Viengsay was a year younger than me and Carlos Acosta, who graduated a couple of years before, was already a star dancing in Europe.
There was a great level. In addition, I was lucky to see José Manuel Carreño, Lienz Chang dance…a deluxe generation that had great teachers. Lázaro Carreño, Aurora Bosh, Mirta Hermida, Ramona de Saá…were there. It was undoubtedly a golden age.
I graduated in 1992 and in Cuba I learned at many levels, as a professional and as a human being, even at the level of survival, because the Special Period was a difficult stage, in which everybody was fighting more than normal to solve, resolve, survive. That taught me a lot when I returned to Europe.
Cuban dancers have a different physique and many years of culture and tradition which gives them a very high level of musicality. They have contact with the exceptional rhythm. They are very eclectic; they are not marred. Those who leave the classical technique can adapt very quickly as contemporary dancers.
I have even seen contemporary dancers work in the classical repertoire with great rigor and discipline because in this country, in a way, classical dance is adored. Cuban dancers are very passionate about what they do, they give their all and believe in the material they work with.
In 2006, before working with Acosta, you approached the BNC through the piece El día de la creación.
That was the year when I won the Iberian-American Choreography Contest and produced the work with kids who had just finished school, most had not performed contemporary dance, they were virgins in that regard.
It was an intense process and a great responsibility for me with an explosive result because for them it was something new, but in a way they felt identified to what the piece said and from the choreographic point of view. It was closing a cycle.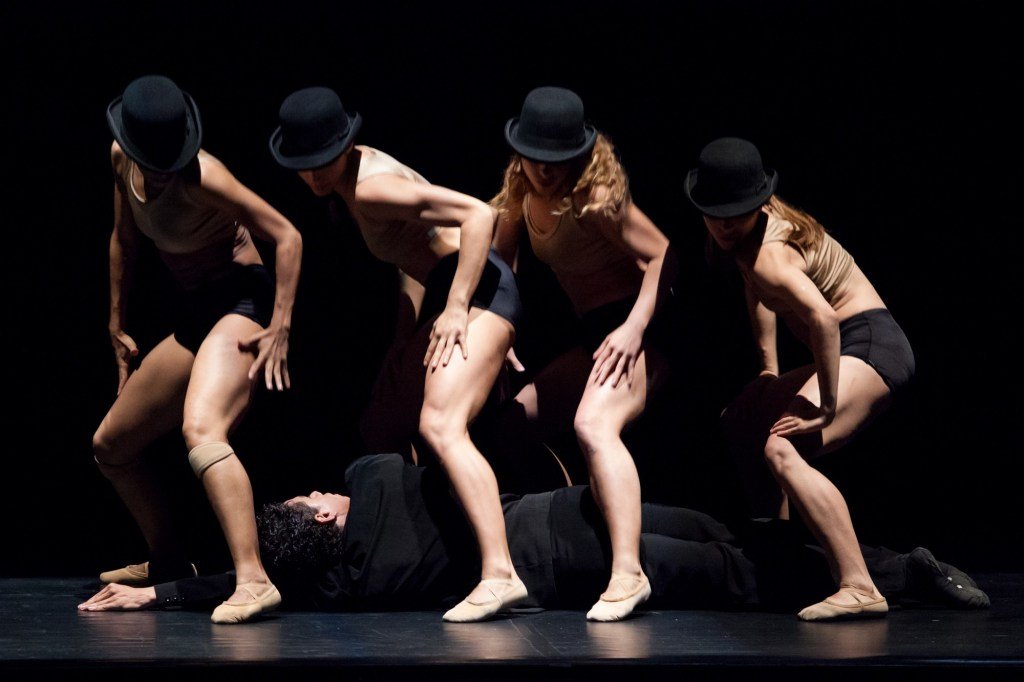 Then Carlos calls me to put on again the choreography for Acosta Danza, now with the name Alrededor no hay nada. He had wanted to work with me for years and we set it up during a festival in Manchester and in the end it didn't come out as scheduled. When we met again thanks to a mutual friend, Carlos tells me that he wanted the work in his repertoire because he had loved it and was very sorry that it wouldn't be put on again by the BNC.
This connection where Imponderable came later started from there. He asked me to create something with a little Cuban soul and the first thing that came to my mind was Silvio [Rodríguez] and we were able to have him record especially for the piece. Thus the idea that I was a resident choreographer came up, with which I am very happy.
It's a pleasure to work here, it is very easy to work with your dancers. I've brought three choreographies and I find it easier and easier, I hardly have to talk.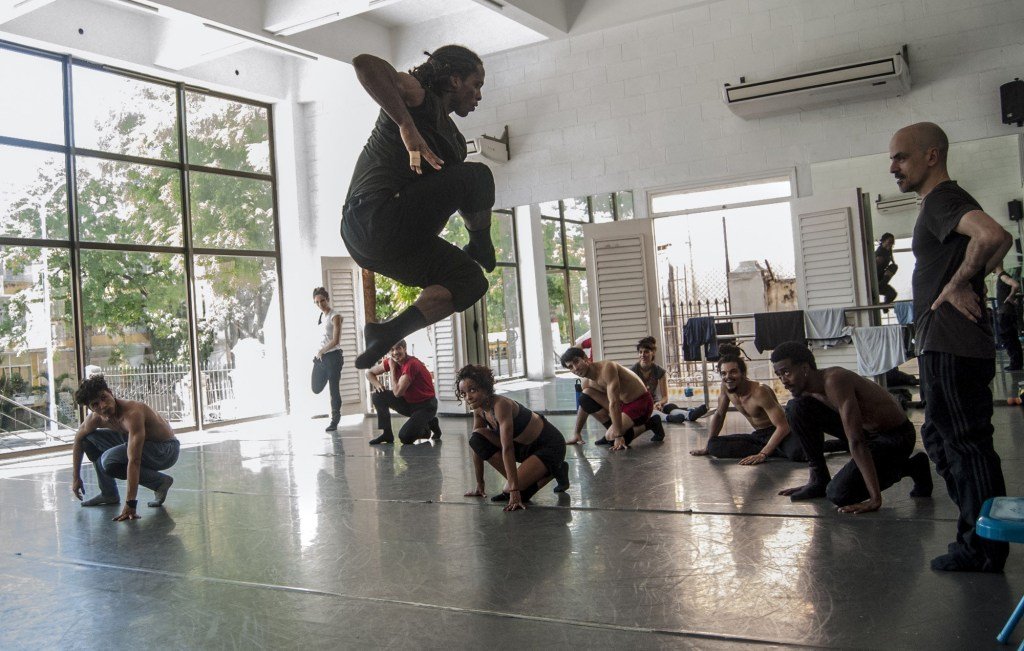 Llamada is this season's premiere. What can the public expect on this occasion?
All choreographers have stages. Stages that follow and others that change because your language also changes, but I wanted a piece that was Imponderable's sister, in the sense that the human soul is in both of them, especially in the songs, although this time we have decided to work with music by Miguel Poveda and Rosalia, also for the choreography's theme.
I think this one is starker than Imponderable, more direct. It contains rage and darkness, like a big frustration. It deals with a very complicated subject; I get closer to Spanish roots in Llamada: Poveda's song is a flamenco theme about Federico García Lorca's poem Oda a Walt Whitman and Rosalía's song is traditional and more cheerful, also flamenco, but with a closer look as a singer-songwriter and not as a flamenco singer.
I'm looking forward to seeing the public's reaction. It's nice to see when there is continuity because the spectator begins to know your work not only for one piece, but for several and that also marks the evolution of the choreographer.
Why, despite having a classical background, does the contemporary predominate in your work as a choreographer?
I think it's a natural evolution. I started to dance classical ballet and it was what I wanted to do, and to do it well, but from the moment I started working in European companies and collided with contemporary dance, my interest in this began and when I started to choreograph I created something that was my own language.
Classical dance already exists, it is done and I believe that any choreographer who wants to create today has to do it from his own language.
I don't like to label dance as classical, neoclassical or contemporary, but I do like to say that I am a purely classical dancer, without any training in contemporary dance. Everything I have created has been based on a research project and my own evolution as an artist, where I always try to surprise myself.
Authors