Cimafunk's success during his debut in the United States was no surprise. The musician landed after having jam-packed every space that opened its doors to him in the Cuban circuit. It's a known fact that filling a theater or an open-air square is not, by itself, an example of an artist defending a work of quality that withstands the passage of time. There are many examples of this kind in Cuban music. Cimafunk, however, has managed to combine popularity with a work that, while still taking shape, has shown that he was born with an original creative sense and an interest in being part of something new in the contemporary scene.
His repertoire, consisting of his debut album Terapia, was born from his research of the classics of Cuban music history and the reinterpretation of phenomena such as the historical James Brown or Funkadelic. And from that amalgam, developed with full awareness, the work of Cimafunk, who is already recording his second album with the certainty that he himself has set a very high bar and must then be up to the circumstances, has been sustained.
Erick Iglesias, who left his name behind along the way to adopt, with a clear vindicative trait, the alias of Cimafunk, got to the United States to do what he does best. The musician entered the country through Texas, where in March he shared with another Cuban, Eme Alfonso ―who drew attention with her album Voy― the billboard of the SXSW festival.
In Texas Cimafunk kicked up a ruckus as if he were in the island's California tenement house. He did it with Terapia, in which he shows his abilities to give body to the tremendous power of a stylistic miscegenation that represents the conceptual searches of an area of ​​contemporary Cuban music, a scene that, although it has gone unnoticed by a great deal of the media and critics, has given the world some of the proposals worthiest of consideration in Cuba. We can quickly name groups like Orishas, ​​Free Hole Negro, singers Danay Suárez, Daymé Arocena, or Cimafunk himself.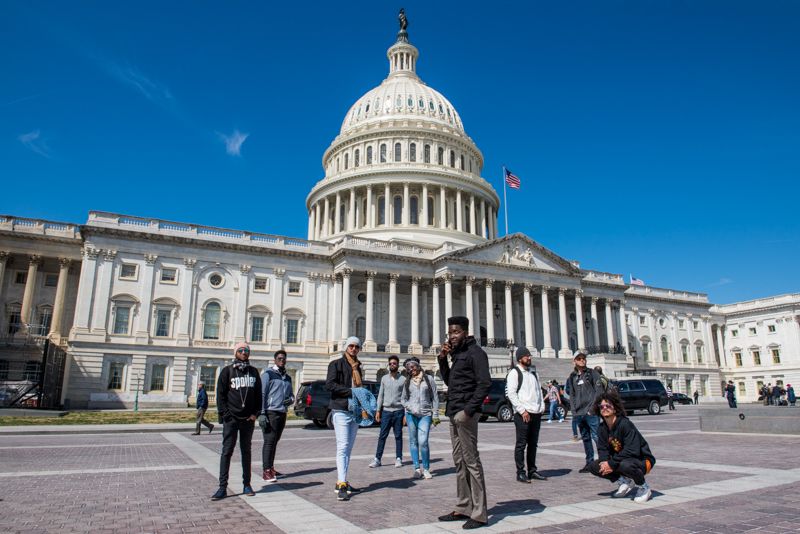 The U.S. music industry did not overlook his presence. In fact, proposals from record labels and festivals rained on him to continue expanding his work in the market of that country, which, rightly so, is a natural stage ―as Cuba is― for the music of this 30-year-old from Pinar del Río who almost became a doctor.
Texas was just the first stop for an artist turned into an incipient phenomenon that was not seen in Cuban music for years. Luckily some walls have been brought down in the most orthodox views on Cuban music and culture and it seems that Cimafunk could launch his career from the island without having to go through the harsh Paris "sub-zero" dodgings or emigrate with everything this entails.
Cimafunk's music, as is the growing scene of Cuban jazz, of which he also participates, is a round trip between Cuba and the United States. That's why maybe the Americans felt so comfortable on the swinging bridge established by the former medical student and the former self-employed worker of all the necessary jobs to earn a living. Because when he traveled to Havana after quitting his studies with the aim of trying his luck in music, he did almost everything to make a living before some well-known musicians closed the door on him and others invited him to share the stage, even if they had relegated him to the dim light of the choruses.
Cimafunk's work, with an "Afro aesthetics" that goes back to the hip hop movement's revolution as well as the contagious fever of the funk pioneers, landed on almost every stage when a sign on the door deprived of their tickets those who had not bought them on time. "Sold Out," could be read in the showcase of most clubs where he was scheduled in advance.
In his concerts, Americans, Latinos or Cubans, who went to see live what they had heard about this artist, also shared his adrenaline rush and sweat.
Washington, DC, New York, Los Angeles, Chicago and New Orleans were some of the cities that received Cimafunk's troop. In New Orleans, a city that has always warmly welcomed Cuban musicians, he performed in the historic Tipitinas, through which a string of American legends has paraded.
"It was a super magical experience and the American public, along with all the Cubans who attended the concerts, welcomed us and received us with a lot of energy. For me, one of the most impressive concerts was the one in Tipitinas, a historic space in New Orleans that was filled to capacity. It gave me goosebumps to play in a place where so many great American musicians had played," Cimafunk told OnCuba.
"We actually were able to have that success in the United States thanks to the paths opened by bands like Los Van Van or Paulo FG. They opened the way for many Cuban musicians to continue playing in the United States and for the island's music to be so well-received on American stages," he added.
In Hollywood Hills, in Los Angeles, he shared with some of Hollywood's best. The group of guests included well-known faces such as Leonardo Di Caprio and Silver Stallone, among other figures in the film industry.
Going down Hollywood Hills, Cimafunk went to public high schools where he offered free concerts and exchanged views about Cuba, about music and especially what could be of common interest in these talks that were a remarkable learning experience. He also performed in children's hospitals and in shelters for the homeless.
The Grammy Museum stop, for obvious reasons, had a special quality. He put to dance a heterogeneous public made up of Cubans, members of the Grammy Museum, managers, representatives of record labels and lawyers of the entertainment industry.
"It was the first time in the history of the Clyde Davis Theater that a show had become such a party," one of those present recalls.
All in all, it was known that the Miami shows were going to be the tour's most explosive. Ever since the name of Cimafunk entered the scene, his presence was increasingly demanded from the other shore.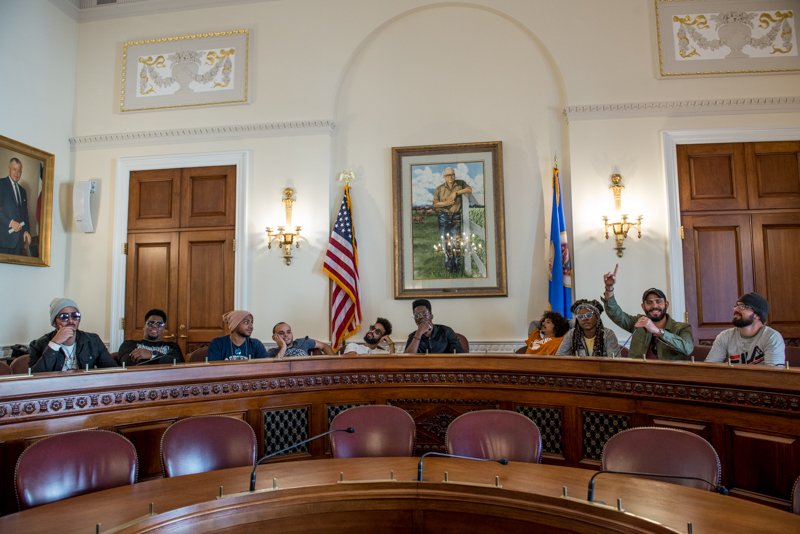 Cimafunk gave two concerts in Miami. The Cubans, as expected, surrendered themselves to his throbbing and sexual music, with the freedom that comes from the miscegenation of sounds so characteristic of Cuban music.
Cimafunk will travel to Europe again in July and will return to the United States to appear in New York's hot August in Central Park.
Authors