The halo of mystery that surrounds British street artist Banksy –his real name and physical appearance are unknown, and many other details of his biography are uncertain– reached Cuba in the distant Caribbean, where a few of his works indicate that he must have visited Havana and Jamaica around 2004.
When Cuban artist Nestor Sire heard that Banksy had been in Havana along with Jon Carter, and that he had left his imprint on the walls of this city, he went out to find them.
Nestor walked the streets of Havana looking for the three graffiti Banksy had left: the iconic image of Che Guevara, based on the famous picture by Alberto Korda; his signature gangster rat icon, and his stencil slogan: "This is not a photo opportunity."
To rescue the gangster rat image, Nestor used a group of restorers specialized in mural painting, who, under the direction of Alberto Chia Collazo and Yanira Ortega, used a method known as stacco to detach the piece from the wall without damaging it.
Nestor decided to show the grafitti for the first time at the 12th Havana Biennial. The piece, titled "Banksy in Havana: All for Sale," can be actually bought for 40,000 dollars, according to a post in Nelson's blog, on condition that the buyer don't take the piece out of the country.
"I intended to create a work that cynically criticizes the art market, and more specifically the Cuban art market, which is now in a process of speculation,"  said Nestor Sire in an interview with Cuban Art News. "With the latest news on US-Cuban relations, Cuban art has been opened to the world. In this moment, the Cuban context is getting ready for an avalanche of U.S. collectors."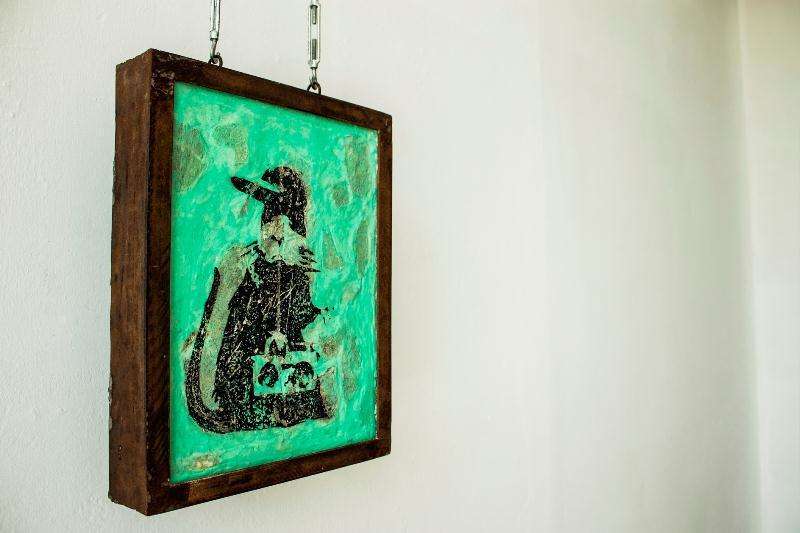 Authors