At the end of 2019 José "Pito" Abreu had the opportunity to reach free agency in a favorable position. He was 32 years old and had just led the new circuit in RBIs and hit 30 home runs for the fourth time in six seasons. However, the Cienfuegos player ended up accepting the qualifying offer (17.8 million dollars) to play another season with the White Sox before returning to the market. Eight days later, he signed a three-year extension to stay in Chicago.
Finally, that period ended after the 27th out of the sixth game of the last World Series fell. After a long period in the Windy City, "Pito" became a free agent, this time, at the age of 35 and a season not as productive as that of 2019, although it was good. The big difference is that the White Sox did not want to re-sign him, which triggered a silent race between various organizations to retain the services of the exceptional Cuban first baseman.
The winners of that battle have been the Houston Astros, who closed a deal with him on the afternoon of November 28. His new deal is for three years and $58.5 million, which leaves an annual average of 19.5. On the face of it, it seems like a fair signing considering that over the past nine seasons Abreu has posted a .292/.354/.506/.860 offensive line in 5,056 appearances at the plate, with 243 home runs and 863 RBIs, the most in the American League since his debut year (2014).
To get an idea of ​​Abreu's consistency over those nine years, we might ask a question: How many hitters had at least 850 RBIs and 240-plus home runs in their first 1,270 games with the South Side franchise? The answer, according to the StatHead database, is only one and it is about the protagonist of this column.
It's clear that the Astros are adding an impact hitter to an already very consistent lineup. By 2023, they will have two Most Valuable Player award winners (Abreu and José Altuve), the 2019 and 2022 Rookies of the Year (Yordan Álvarez and Jeremy Peña) and two All-Stars like Alex Bregman and Kyle Tucker, who will probably make up the most dynamic offensive sextet in all of Major League Baseball.
On the other hand, the predilection of the Houston management for Cuban players is once again evident, as Abreu will put together a spectacular tandem with Yordan Álvarez, and the team has not yet ruled out the idea of ​​bringing Yuli Gurriel back to work as a utility and subtract game hours from "Pito" in the initial.
https://twitter.com/astros/status/1597423984601333760?ref_src=twsrc%5Etfw%7Ctwcamp%5Etweetembed%7Ctwterm%5E1597423984601333760%7Ctwgr%5Ebfc626737d886e02138a48ce42e56e400cdd907d%7Ctwcon%5Es1_&ref_url=https%3A%2F%2Foncubanews.com%2Fdeportes%2Fbeisbol%2Fun-gran-movimiento-los-astros-firman-a-pito-abreu%2F
Next, we will explore what played for and against Abreu in this market, taking his last competition as the main argument.
Points in favor
It is no secret that José Abreu comes from his least productive full season in the Major Leagues, since he only pushed 75 runs and hit 15 home runs in 157 games. Now, don't be fooled, Abreu was badly matched on a team that crashed offensively in 2022, yet still was an RBI and two home runs behind the team leader in both departments, Andrew Vaughn.
On the other hand, "Pito" registered the second-best OPS+ (133) of the team, only behind the one set by Eloy Jiménez (140) in 73 fewer games. At the same time, he led the squad in offensive average (.304) and on-base percentage (OBP/.378).
A positive change that Abreu had was his discipline at home plate. His swing percentage at pitches outside the zone dropped to 33.6%, the lowest of his career. At the same time, he swung less than ever (47.3%), and his percentage of swings converting to strikes decreased from 12.1% to 9.8%. That helped him post his best career strikeout rate (16.2%) and stay above the average for walks (9.1%), all against a high-speed fast-track scene in MLB.
Although these data did not translate into better production for being in a team with many problems getting on base, there are some aspects that leave good signs about his overall performance. I am referring here to the underlying metrics. For example, if we compare his year 2021 with 2022, we will see a jump in these aspects:
His batting average exit velocity rose to 92.2 miles, the second highest of his career.
The percentage of strong hits (connections of 95 miles or more) rose to 51.8%, surpassing the 50% barrier for the second time in his MLB career.
The only metrics that fell back were max exit velocity (it stayed at 113 miles after peaking at 115.6 in 2021), and barrel percentage (hits with an ideal combination of velocity and exit angle), although in this last the decrease was not significant.
On the field, he managed to add at least one defensive run saved. By Outs Above Average (OAA), his defense was average. But UZR (Ultimate Zone Rating) says he was a below-average defender (-4.8%).
In short, Abreu's offense ranked well by average, his defense was below average, and of all qualified starters, he had the fourth-highest fWAR (Fangraphs Wins Above Replacement) (3.9), his highest figure since 2017.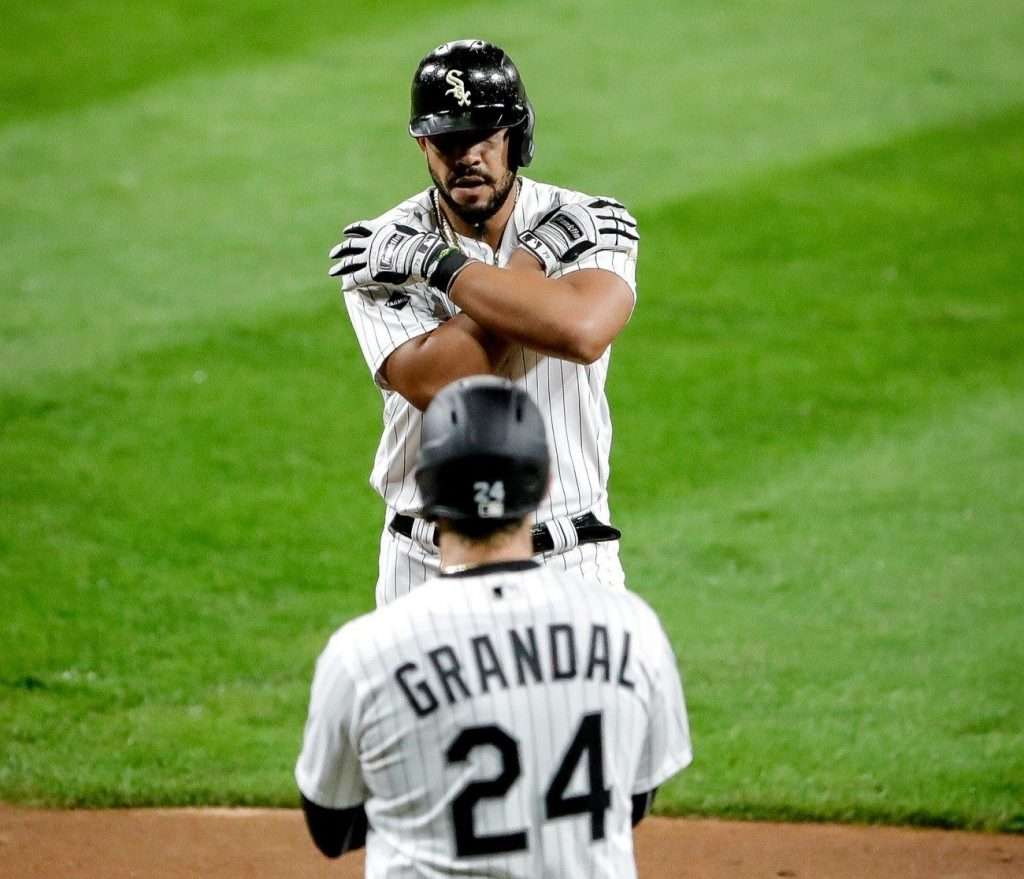 Points against
Offensively, he was affected by his ground ball rate, which was above average for the second year in a row (47.7%). The angle of departure of his connections was eight degrees, the lowest of his career, and that influenced the number of ground balls.
Although the idea of ​​the MLB executives was to reduce home runs as of Opening Day, for a hitter like "Pito" lowering the home run quota was not a great sign. Among qualified hitters, he suffered the 18th-biggest drop from 2021 to 2022 (30-to-15).
Abreu averaged 96 RBIs per season from 2014-21 and posting the worst RBIs in a full year wasn't ideal either, though here's one thing to note: The White Sox offense had the third-biggest OBP drop from 2021 to 2022 (-26 points), only behind Washington and Oakland.
"Pito" batted third in the lineup 57 times and fourth 100 times, so most of the time it affected him that the leadoff hitter (.317) and second hitter (.297) had a low on-base average. Also, essential hitters ahead of him didn't play many games, such as Tim Anderson (79) and Luis Robert (98).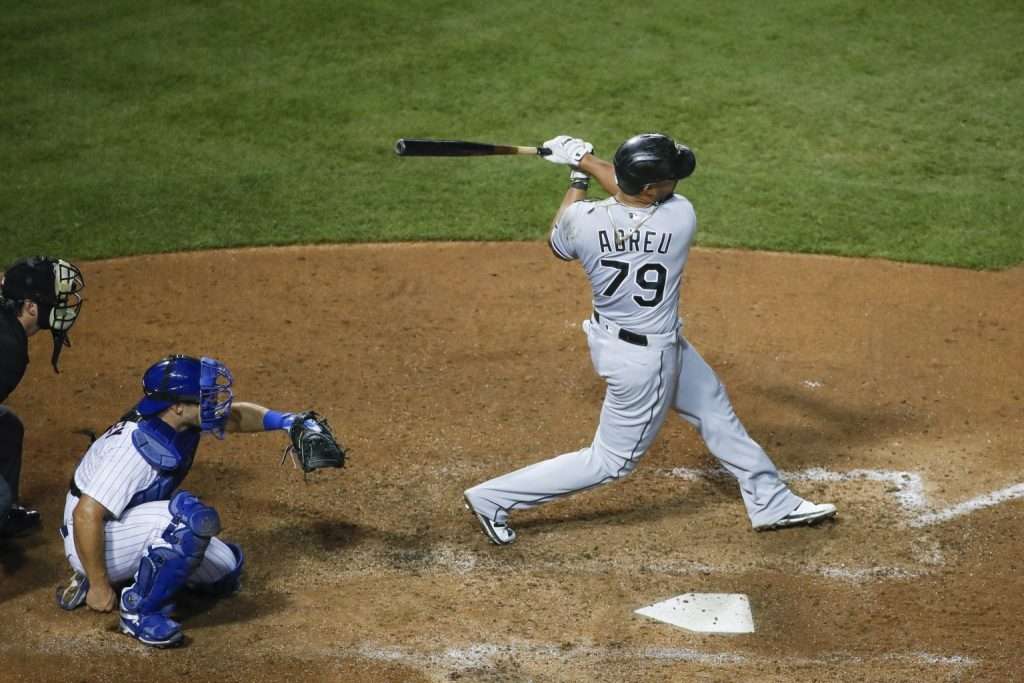 Most worrisome was how his production with runners in scoring position slowed down a bit. In the 2014-2021 period, Abreu was in the Top 10 among the best hitters in that situation, with the eighth best offensive average (.317) in MLB, tied with Venezuelan star Miguel Cabrera. No one drove in more runs (547) than him within the stage with runners in position in situation.
However, in 2022 he had his worst batting average with runners in scoring position in a season (.268). If we see how he did in that same situation and two outs, we still find his lowest second average (.286).
Finally, his age (he turns 36 on January 29) should have influenced free agency, in which only his compatriot Yuli Gurriel and Carlos Santana were older. According to Spotrac, the largest online source for team and player contracts in the major professional sports leagues in the United States, Abreu's value hovers around $12 million a year, projecting a salary far from the $30 million that, according to fWAR, he should have earned last year thanks to his performance.
However, the agreement he signs with the Astros is closer to the predictions made by MLB Trade Rumors (two years for 40 million with an average of 20 million). This move can bring positive results for each party. First, the Astros' offense has another major hitter, and second, the current champions' franchise is an ideal place for Abreu to play out the final years of his career.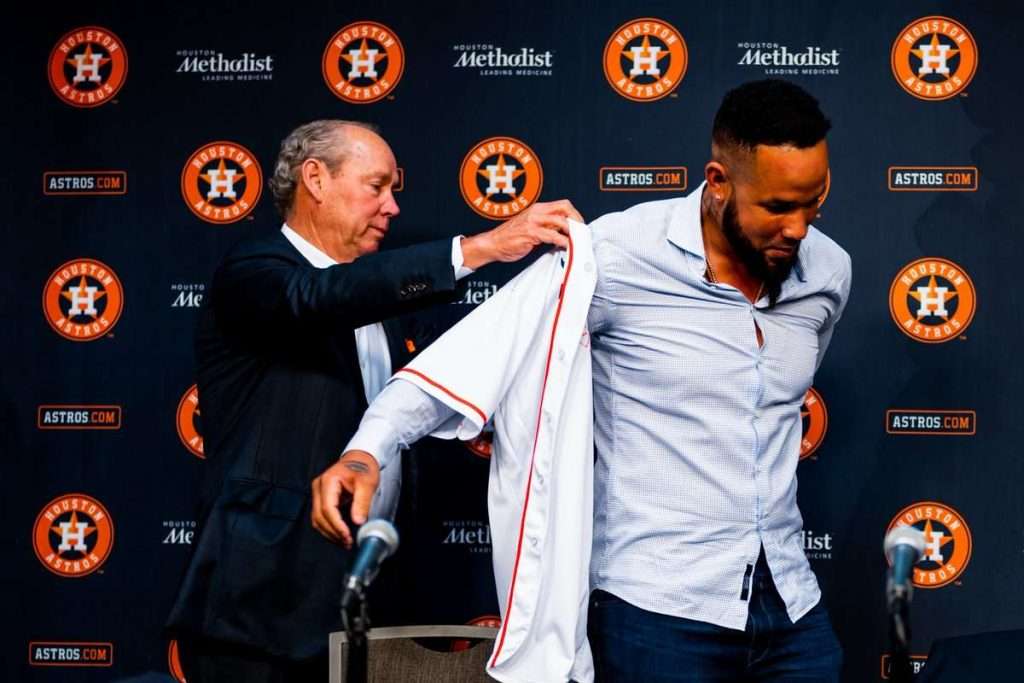 For 2023, specialized platforms like Fangraphs project him 22 home runs with 89 RBIs and a 2.7 fWAR. Steamer dictates something similar: 21 HR/86 IC/fWAR 2.4, while Baseball Reference ranks him with 20 homers and 84 RBIs.
The Cuban baseball player with the best results so far this century will define his future in the most competitive franchise in the business since 2017. Abreu will try to leave his mark on a dynasty that wants to expand its history.
Author