Among the Cuban capital's diverse gastronomic spaces stands Melao's, an adventurous and elegant restaurant in unison with a very defined culinary line. This space emerged from a family dream, its greatest objective being to please those who visit it in terms of its wine cellars and its ovens.
In the neighborhood of Santo Suárez, on Goicuría Street between Milagros and Libertad, stands an attractive and different place. Sensual and appealing, beyond its decoration and atmosphere, the place's variety and value for money turn it into one of the indispensable sites to connect with friends, to socialize and talk accompanied by good music.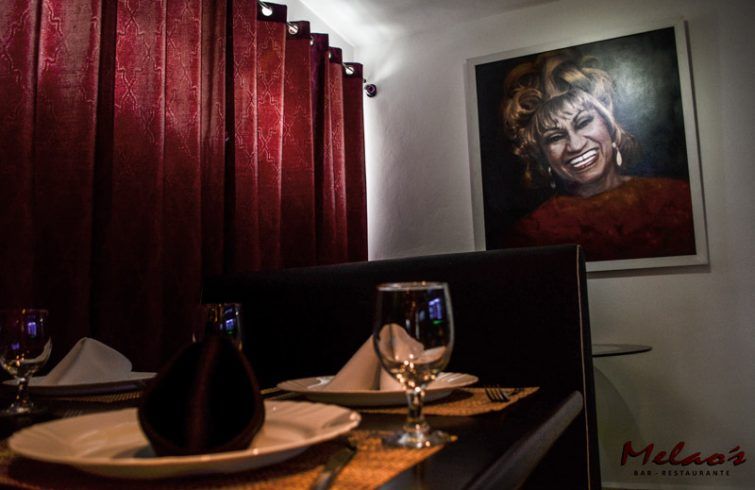 Melao's stands out for the tribute it pays to the great Celia Cruz, who was born very nearby and is a referent of Cuban culture, in and outside the country. From two hyper-realistic paintings, Celia looks down on us in the establishment.
Situated in a beautiful and modern mansion from the 1950s, it has a singular cuisine and excellent service.
Live performances by musicians and comedians complement the nighttime experience this place provides, designed for enjoyment, relaxation, recreation and eating good food.
With a select menu, the chef proposes a wide variety and goes from traditional Cuban cuisine to the innovative recipes of the gourmet tendency. The common factor is the careful selection of the ingredients and presentations that enhance textures, flavors, colors, aromas and natural designs of the food.
The lemon pie is recommended, homemade just like the delicious breads. The same as the lamb shoulder a la chocolate, the squash crème and the fried garbanzos.
These and other world dishes are conceived based on appropriation, analogy or comparison, they are not simple marketing copies because they have in their favor the work of a chef who bets on author cuisine, merging international recipes with the flavor of the culinary tradition in Cuba.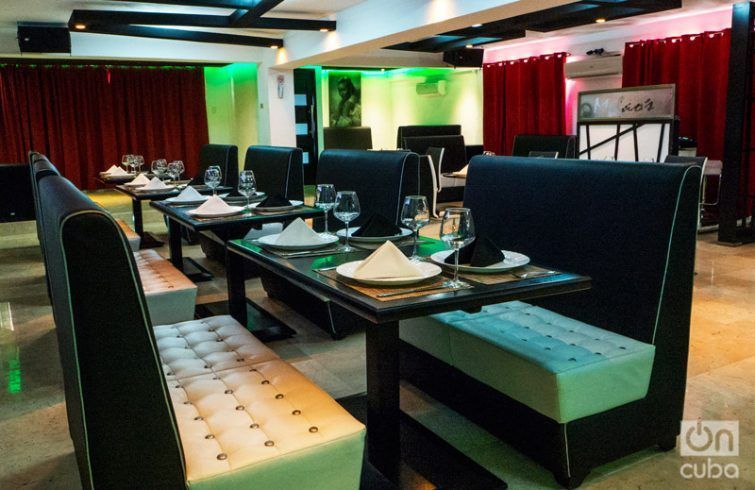 For cocktails it has a menu that includes a great variety of drinks, and in the same way it goes into some very particular proposals of the house. The coffees go from the classics, espresso or American to very local alternatives like the carajillo (coffee with a bit of milk) and the bonbon. The daiquiri is something that guests shouldn't miss, just like the mojito, ideal to combine with the exquisite Havana cigar.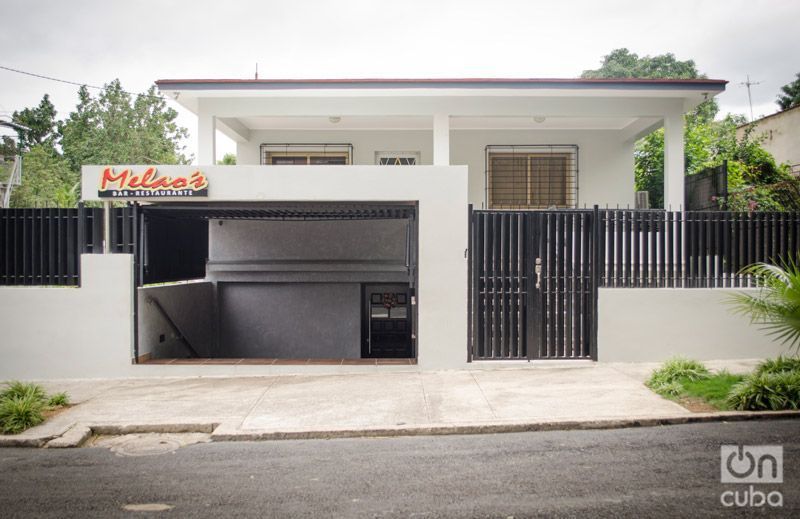 Melao's starts muting as the day goes by, since it is possible to enjoy in it from a simple snack to a sophisticated supper. Celebrating events, concert suppers, press conferences, presentations and even being used as a location for audiovisual productions is also the sense of this place.
Don't think twice about going by the Melao's. Enter and get to know culinary secrets inherited from generation to generation, the best of our identity with present-day creativity: a unique place and with many reasons to always come back.
Authors