Few things are more exciting for foreign tourists in Cuba than a ride around the city in the back seat of a vintage convertible with the top down.
Havana is full of old American cars of all kinds manufactured before 1959, when the triumph of the Cuban revolution and the ulterior severance of diplomatic relations with the United States put an end to imports from that country.
More than 60,000 old cars from the U.S. are still used in Cuba, re-assembled with parts that are not those of the original manufacturer, and newly equipped with diesel engines, that are not as consuming as the original gasoline engines.
This has cheapen their use, and today they take care of a huge percentage of the transportation of passengers in the country -a very necessary complement to badly serviced public transportation lines.
There is among them, however, an elite group: the vintage convertibles that offer tourists tours in Havana and some other cities, like Varadero.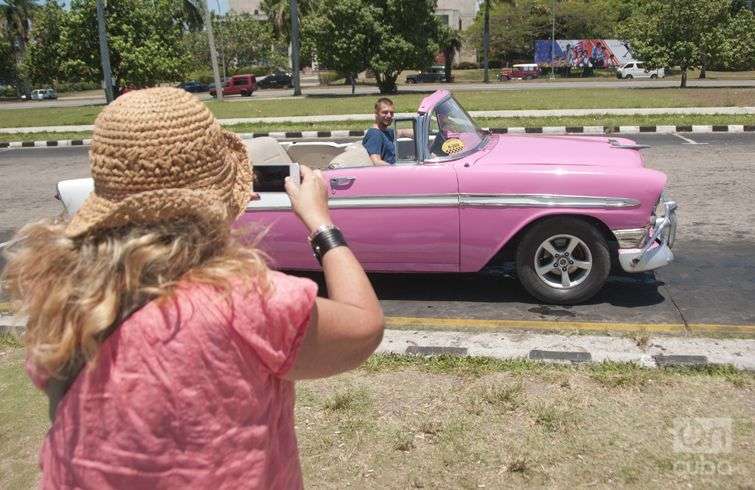 The first to offer convertible rides in Cuba was Gran Car, a state-run company that for a long time remained the exclusive provider of the service. But a few years ago, individual convertible owners started to take an interest in the business, especially after realizing that their better-preserved cars and lower prices were more popular among customers.
Meeting points like the Revolution Square or the Parque Central have become regular parking areas, where drivers display the cars for tourists to hire.
"Those were the good times," says an Argentinean who is about to take a ride in a convertible parked on one of the sides of the Parque Central. "People used to have money. These cars are real rolling jewels."
Chevrolets, Fords, and Buicks are the most common, but there are also Cadillacs, Mercuries, Dodges, Oldsmobiles, Pontiacs, Chryslers and Plymouths.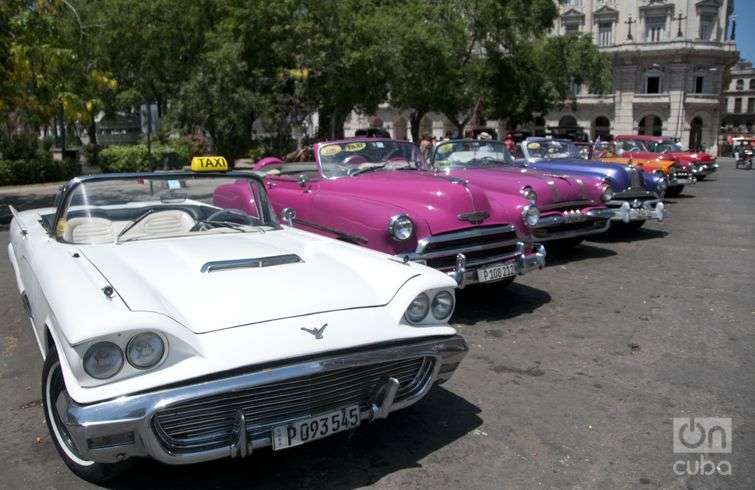 The Cuban government considers these classic cars a part of the nation's cultural heritage, and has accordingly forbidden to take them out of the country. More than one of the drivers interviewed thought that the measure is not only fair, but necessary.
In the 1990s, the average price of a classic American convertible, equipped with an original V8 engine, was around $500 dollars. "Now the cheapest convertible is hardly less than $10,000 dollars," says H., who two years ago founded Old Car Tours, a private car-for-hire company. "What's more, a car at that price today will likely be in pretty bad shape, and will need a capital repair."
The Old Car Tours website allows tourists to set up their own tours, according with their preferences in car models and itineraries. This is a very useful feature for people used to making arrangements via Internet when travelling to a country where most services are not available online
H. tells us that the best preserved convertible in Havana has caught the attention of a potential buyer, and the price has been set at over $50,000 dollars. It's an Oldsmobile from 1955, red and white, the one that celebrities like Beyoncé, Paris Hilton and Naomi Campbell have ridden during their visits.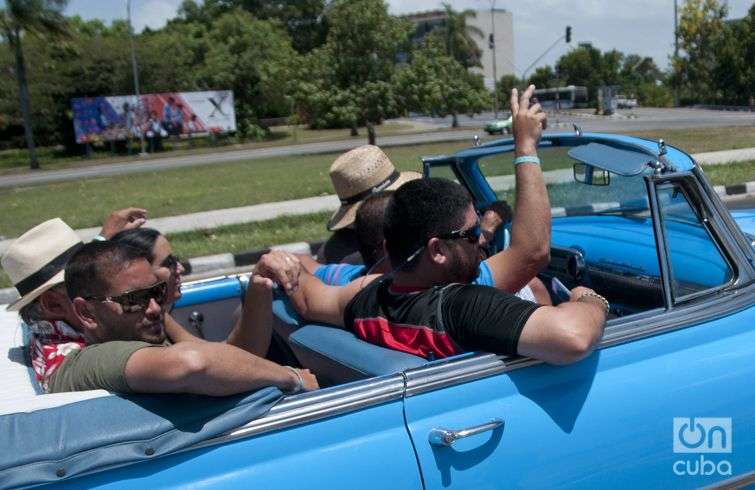 In Havana the competition in this line of business has been growing. Nostalgie Car, a private company, now offers classic American cars, and History Trip, a smaller company, also offers a few cars of their own.
Old Car Tours has cars as old as a 1914 Ford, and many other brands and models manufactured between that year and 1959.
But the tourists' vintage dream is the car owners' nightmare: how to keep these cars running when it is not possible to import original parts from the United States?
"It's hard to keep them working. The streets are much deteriorated and the climate doesn't help," says H.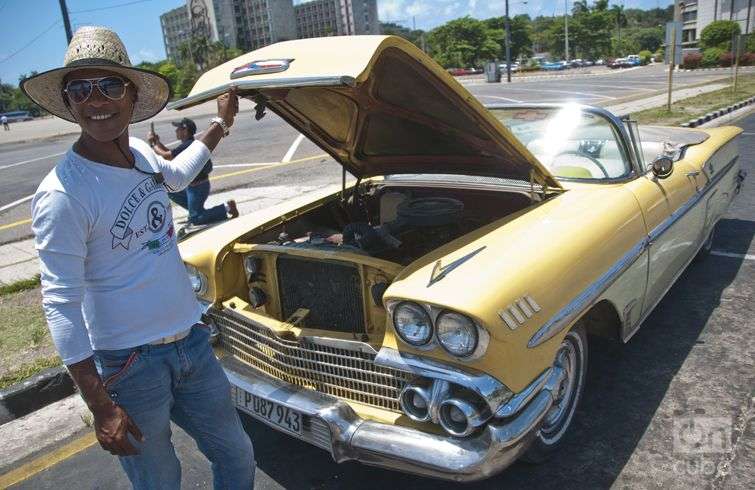 But entrepreneurs always find a way to overcome the difficulties and continue to operate, either by adapting parts from Soviet or modern cars, or importing parts bought in Florida that Cuban residents in the United States are authorized to send to the island by container shipping.
That's the reason why drivers always say that, although they do make much more than the average Cuban, they are never going to get rich doing this. "You have to take them to the workshop every week, and the repairs aren't cheap," says a driver parked at Parque Central.
State-owned companies like Gran Car and Cubataxi are part of the competition, but their business model –one in which the car is leased to drivers, not sold to them– normally leads to the car losing its use value.
"If the car is not yours, it's no worthy to go the extra mile to keep it tuned, because if the company fires you, you lose your investment," says Eddy, a Cubataxi employee who drives a '56 Ford running on a Toyota engine.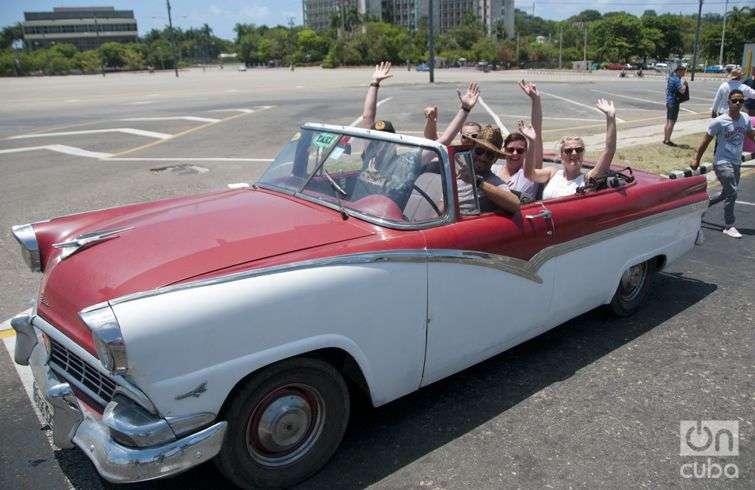 Eddy's car consumes 7 to 8 gallons of fuel daily. Not only must he cover the price of fuel, he also has to pay for every part and maintenance, as the company only supplies spare tires and batteries. Additionally, Eddy has to pay his employer $700 dollars per month.
Some drivers like him agree to these terms, hoping to meet their commitments as early in the month as possible to be able to keep the rest.
According to the Old Car Tours website, the average rate for these rides is 30 dollars per hour, which can go down in case of long rides of around 12 hours ($300 dollars) -normally trips from Havana to Varadero or Pinar del Rio.
"Old is cool", a German tourist at the Revolution Square told OnCuba when asked why so much enthusiasm about the old American cars. "In Europe you rarely see one of these cars in the street."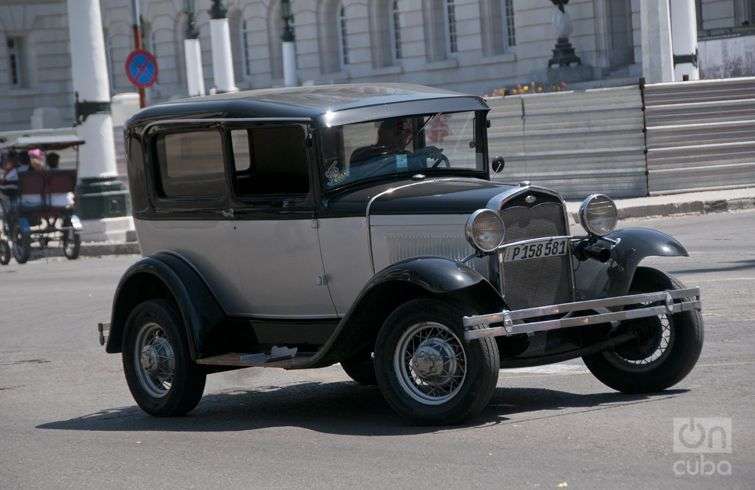 H. says that even his own friends, Cubans who know Havana inside out, have discovered a completely new face of the city when he has given them rides.
"You don't look up when you are walking down the street or in a [regular] car. But in a convertible you do," he adds, while mentally calculating that there must be some 40 convertibles offering these rides today, which is twice as much as two years ago.
For now, the demand keeps pumping life into the business in Cuba, and even the owners of regular American cars are starting to remove their tops to see if they can get a piece of the action.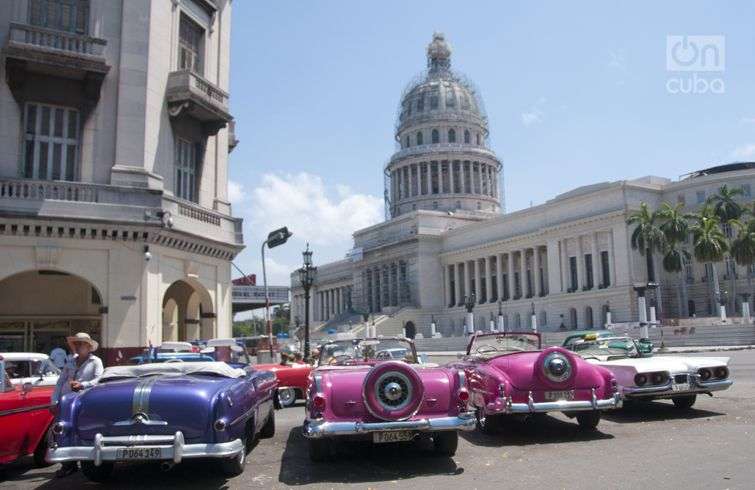 Authors