Two young Cubans, Mario Alberto Céspedes Pérez and Michael Méndez Vega, found themselves in danger of death while trying to cross the border between Belarus and Poland, in an attempt to enter the European Union illegally.
In a dramatic post on his Facebook profile on January 18, Céspedes recounted that he and his friend Michael (he says he's a vet) arrived in Belarus on the 11th of this month on a flight from Kazan, Russia.
"Obviously, although it is legally wrong, we came with the intention of crossing the border fence that separates this country from Poland to continue via this country towards Spain with the intention of improving our economic situation," he explained in his message.
Although they managed to cross the first Belarusian border fence, "the border guards detected us and hunted us down with a dog and a horror movie started."
Mario affirms that they were beaten and that they promised to take them to the border with Poland.
"What I'm going to reveal here will be dangerous; but I don't care because this is probably my last post. They put us together with immigrants from Syria in a van like animals and took us not to the Polish border but to the Lithuanian border in a jungle where there are wolves and there is a frozen river, so that we could cross that river and enter Lithuania," he continued.
The Cubans would have decided not to cross and managed to escape, but after walking kilometers through forests and swamps and coming to a small town, they were captured by the border guards again. "They lit explosives at my feet to scare us and even though we begged them to take us to Minsk to take a flight back to Moscow and return to Cuba with the family, they said no, and they sent us back to a location further away than the first one, also in front of the Lithuanian border, and they told us that if we didn't cross they were going to kill us."
The Facebook post recounts the conditions in which they were at the time, "almost out of breath, without food and practically without water, drinking rain and river water." They added their latest coordinates, anticipating that they would soon run out of batteries.
In their request for help, they blame the Belarusian government and in particular the border guards for what could happen to them. "Probably if we're not rescued, we'll be freezing to death or starving in a few hours…. We made a mistake and this time it was serious."
Although the details are unknown, a source from the Cuban consulate in Russia reported that they are currently safe in Moscow, one of them hospitalized for foot injuries due to the cold and other damage, but out of danger.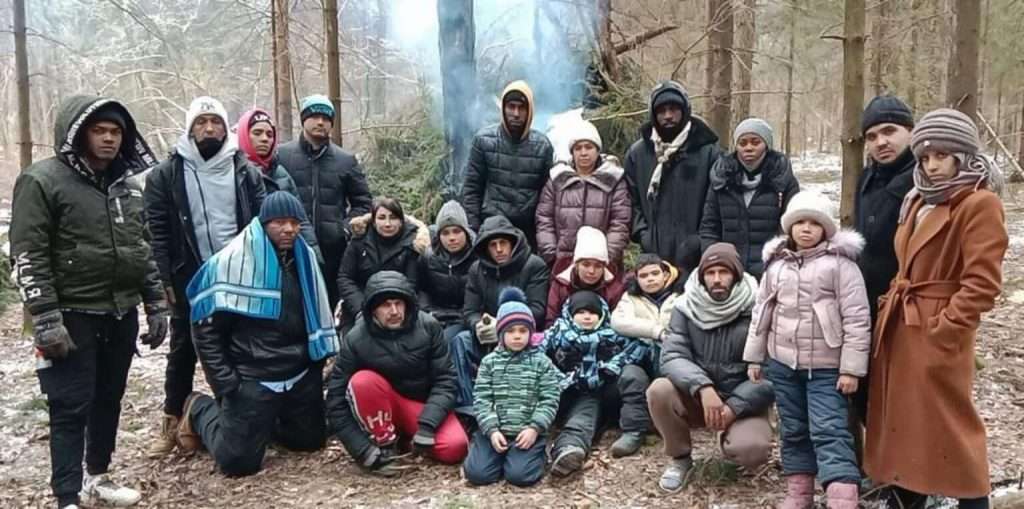 It is just the most recent case of hundreds of Cubans who face extreme danger when trying to cross borders from Russia and Belarus (countries of free entry for Cubans) to the European Union. In addition to not knowing the language or the customs, they are sometimes ignorant of the routes and the situation of the territories they must cross.
The situation is especially aggravated by the war in Ukraine, and the border conflicts between Belarus and Poland.
In March 2022, a group of about 30 Cubans, including four children, were stranded for days in a wooded area on the Belarusian-Polish border. They denounced mistreatment by the authorities of both countries through their social networks.
The situation could only be resolved thanks to the intervention of many people and with the help of humanitarian institutions and organizations.
Other similar cases have been known; some with less happy endings.
Author