The Cuban Parliament unanimously approved a long-prepared Law on Social Communication this Thursday, in the 34th version of the bill.
The bill that was finally approved had 69 modifications "in content and form," compared to version 33 which was submitted to the second consultation with the deputies.
The Assembly, just over a month after being constituted, with 470 deputies and without yet organizing itself into its traditional Commissions, created a temporary group to advance the new regulation.
The Council of State decided to include a transitory provision so that, within two years, the president of the Institute of Information and Social Communication, Alfonso Noya Martínez, report to the Assembly on the process of implementation of the law.
The legal provision will regulate processes in the organizational, media and community spheres, for political, public good, organizational and commercial purposes, both in physical and digital public spaces.
Noya Martínez, in the presentation of the law to the deputies, explained the "contribution of social communication to strengthen the unity of the people, consolidate the ideology of our socialist society and defend the independence, sovereignty and security of the homeland."
When addressing the deputies, Miguel Díaz-Canel considered that this legislation should allow "overcoming gaps and overcoming institutional inertia."
"In the face of a certain situation, which is negatively impacting the population, the responsible public servants are obliged to report immediately from all possible spaces."
He also said it is up to the press "to report first and responsibly every sensitive information for the people."
"It is time to understand and use all the resources of social communication to favor participation, transparency and accountability."
The Law on Social Communication should have been approved at the end of 2022, but the Council of State asked to delay it due to its "complexity" and because the multiple changes that were introduced had not been fully transferred to parliamentarians.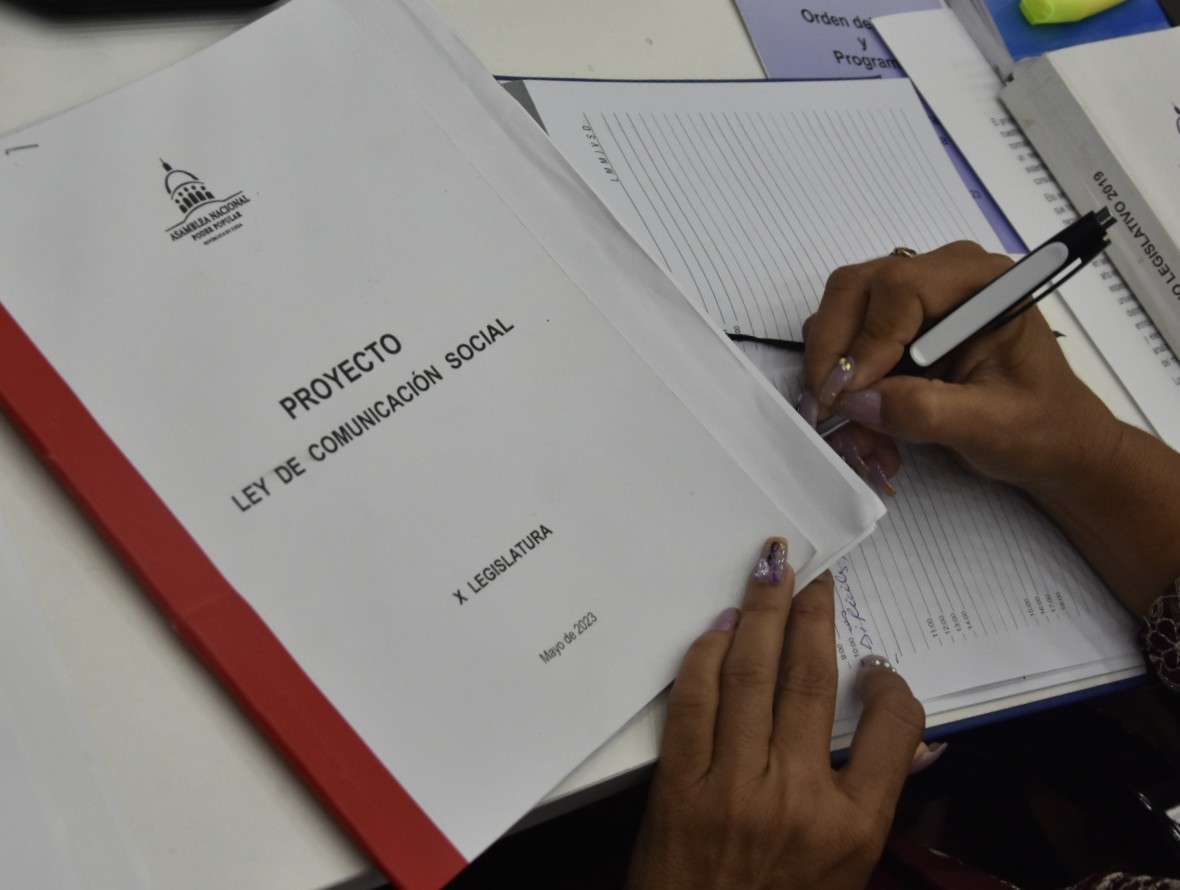 A historical law
Deputy Rosa Miriam Elizalde, journalist and member of the drafting commission, defended the historical nature of the Law in the plenary session of the Assembly, as it is the first of its kind derived from the Constitution.
In her opinion, it goes far beyond the national geography. "It is the first regulation in Latin America that transcends the sectoral," she specified about what she considers unprecedented, one of the great aspirations of the academic community and communicators.
It is, she said, an umbrella law, like the Family Code, "because it includes all spheres of society. In legislative terms, she added, it places the State in the capacity of mediator and guarantor between citizens and the great national powers."
Yoerky Sánchez, member of the Council of State and director of the newspaper Juventud Rebelde, explained that it is not a Press or Media Law, although it includes regulations on that sector.
Author