All the coastal areas of the Cuban capital, above all the low-lying areas, have been taking beatings from large waves driven by the arrival of cold fronts to the country.
The area near hotels Cohiba and Riviera has been one of the most affected.
Last weekend was a quiet winter's weekend everywhere else in the city, but near the Malecon seawall in Vedado the scene was very different.
The flood occupied an area of approximately a square kilometre. Last Sunday, at about 4:00 p.m. in the afternoon, general uproar alerted people to a flash-flood, one of these that periodically submerge Vedado.
Evelio, a salesman in the well-known Malecón Market on 1st and B, says he's used to it.
"Last week's flood took us by surprise but this time we managed to get everything evacuated", he says.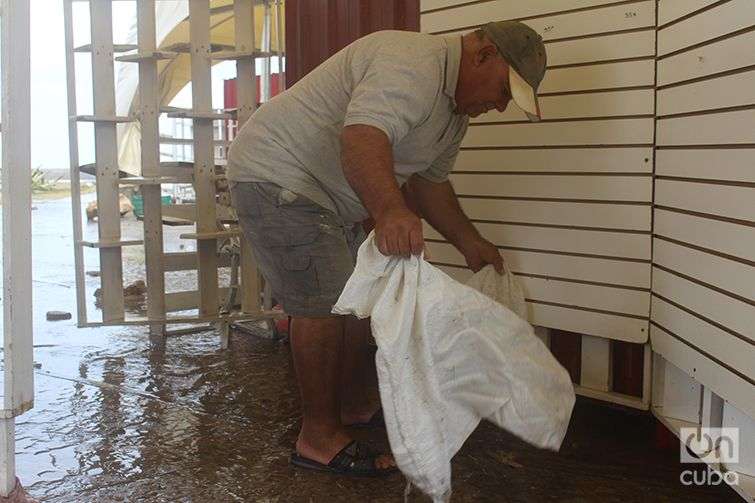 Camilo Blanco lives in the basement of a building that is on the front of the coast, just next to the Craft Market. With every harsh winter, with every change of the wind towards the north-west in the Gulf of Mexico, he gathers up his belongings. He already knows that the sea will rise and now you can see him, unsurprised, prowling around the areas that are still dry between the market stalls.
"This time is worse than last week. I think the former took us by surprise, we had more warning about this one. Between Monday and Tuesday they cleaned everything. Yesterday they were still unblocking drains, but I don't think the water from today will drain away easily," he said.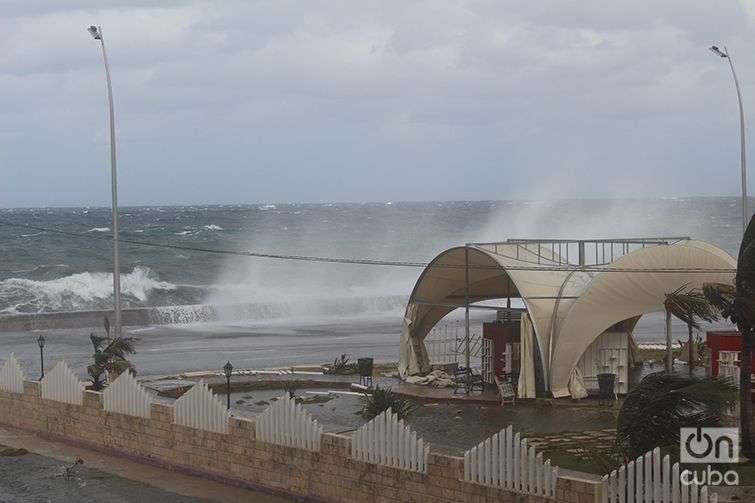 A Search and Rescue team was despatched for the affected zone.
"Up until now there are no fatalities or injuries," said one of the rescuers in response to the growing rumour of a drowned person in the area of the Hotel Cohiba.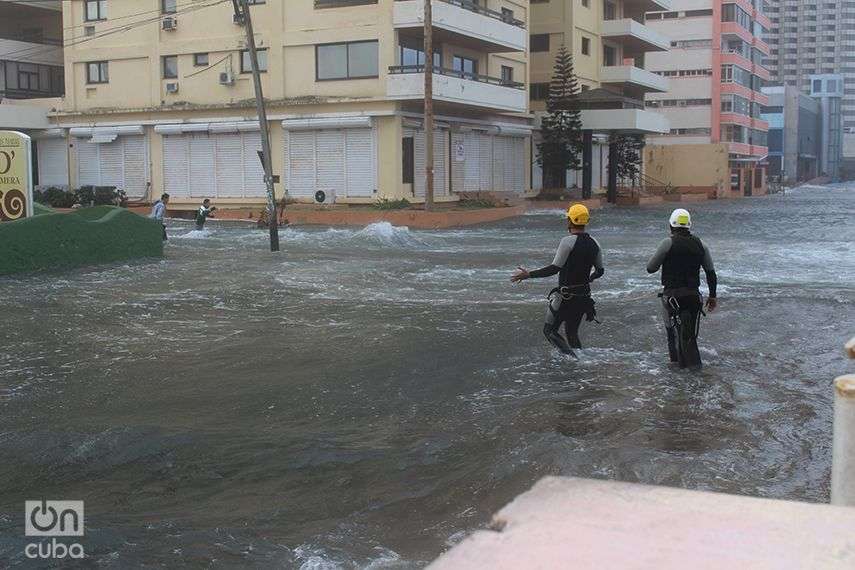 With his colleague, and under the direction of a command post situated near Línea (where they monitor everything via cameras installed in the rescuers' walkie-talkies) one rescuer pitched a rope that would allow movement from one side of the street to the other for two of the individuals stranded in the flood. "Look for my Dad on Facebook and send him a photo, tell him that I'm ok," he asked the OnCuba team.
In the early hours of Sunday morning the sea began to recede in the lowest areas of the Havana coast. In the latest damage report there were only 45 evacuees, without any injuries or fatalities.
As in the previous week, and in every recurring flood in this area, after the sea water deluge it is time to clean.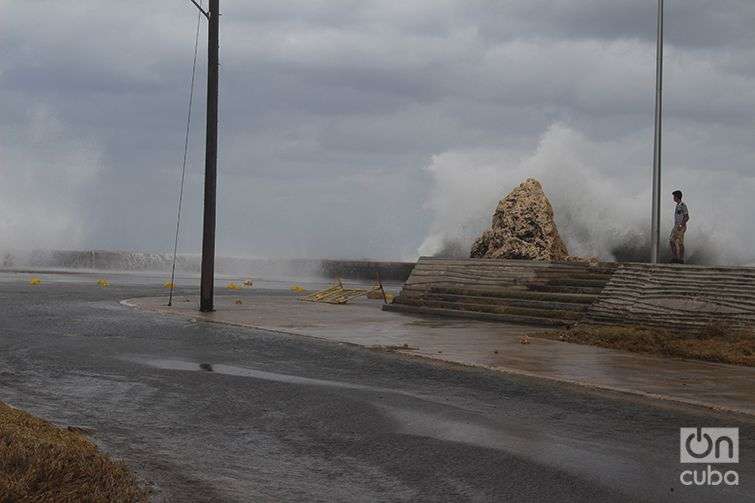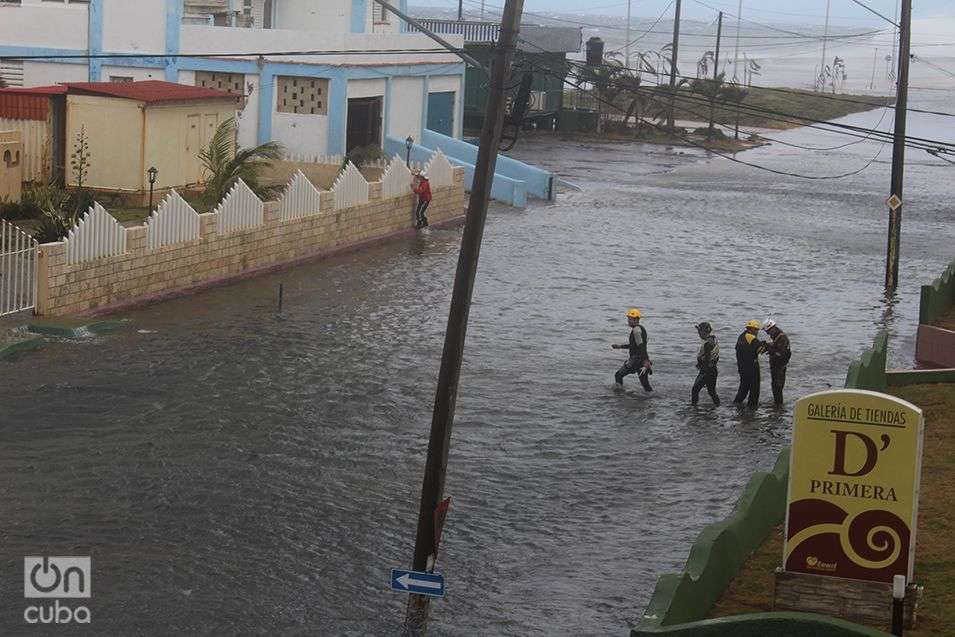 Authors