Reynaldo  ¨Coqui¨ Villafranca must have died ten years ago, on the main promenade of Los Palacios town, when a very macho man, feeling mocked, stabbed him in the belly several times. Minutes earlier, in the town´s cabaret, Coqui had made of the would-be murderer the target of a playful gay joke; perhaps a mild flirtation or a somehow spicy compliment, nothing too evil.
¨My son was always like that¨, Justa Antigua says and moves her hands in the air, loosening them, ¨ a practical joker¨
He stayed for weeks in intensive care, technically dead.
¨They put him plastic bowels and saved him¨, Alicia Cordero, stooped and small, says-. ¨But then we started to worry, because Coqui had to fart, and was not doing it. And we all wanted him to finally fart to see if the surgery had worked. Then, he finally did it. We partied.
The story is petty, but if he had died that time, not now, in January 2015, his death would have its advantages. He would have been buried in the town cemetery, a few blocks from his home, surrounded by many other known dead, not of those strange dead people that accompany him today, who must turn everything even more inhospitable for Villafranca.
Although the death by stabbing would have had its weaknesses . It would have not been international news, would not even have gone from being what deaths are in small towns: some initial curiosity in his case, a little more, since it would be a murder, some heavy nostalgia, and after much tedium, until another dead come to replace it.
We are on January 28. Villafranca, in brief, died ten days ago, from malaria with cerebral complications. He had just turned forty-three years old. He was a nurse, and one of the 165 members of the "Henry Reeve" Medical Brigade that since early October 2014 the Cuban government sent to Sierra Leone to combat Ebola. It is the second member that dies, and the first of health professionals.
That is the reason for my being in the living room of the house of Alicia Cordero – 19ª, 28th street where Villafranca rehearsed many times in from of the TV set his singing in English of Cindy Lauper, and Whitney Houston songs, to then cross-dress and participate in evening activities organized by the municipal authorities in the Ranchón of Los Palacios.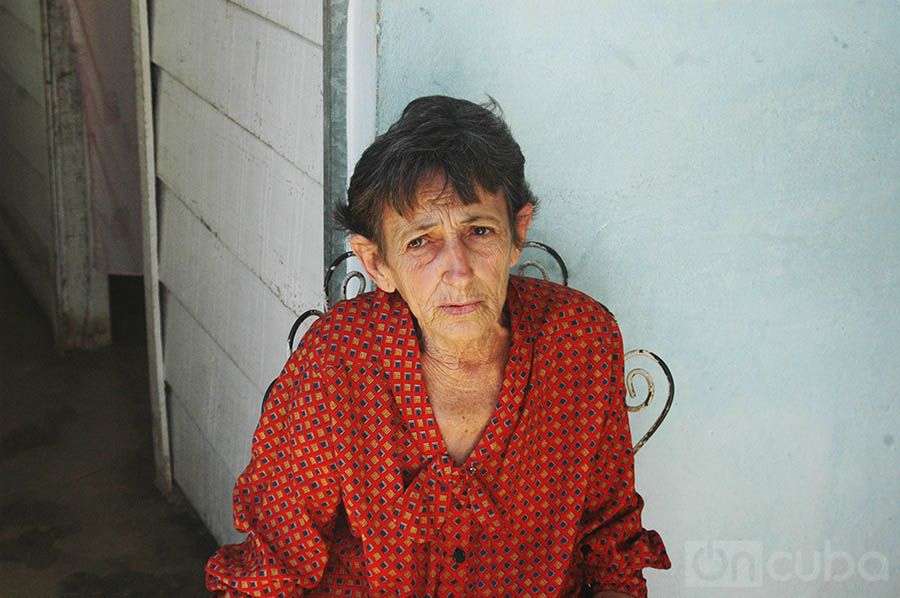 Everything legal, Nereida Hernandez, Chief District, says.
That´s why I'm crossing the street, entering a tenements building, knocking on the number 16th door, asking permission to enter, moving through the living room, filled with broken dolls, Santeria shrines in the corners, then the bedrooms, stinking, dark, the kitchen, badly painted in dirty blue, walking out into the patio, to find a hose dripping, clothes on a line, a rusty water tank, an dfinally getting to the hovel where Villafranca used to sleep, segregated from the rest of the family, a very miserable wooden structure.
¨I told you, it is a kimbo (mud dwellings seen in traditional Angolan villages) Nereida whispers
For the first time, Justa starts crying inconsolably. She asks for her son to be back. It is logical, but it amazes me. Justa has spent the afternoon saying that we must settle for what God determines. And if Coqui escaped much worse deaths, and came to die now, suddenly, it was because it was written. To me it seemed clear that such an equation — unexpected death of a child-Almighty´s supreme decision-resignation of mortals, hid a powerful dose of cruelty, and very little love. But now I see her mourn with that peculiar cataleptic crying of mothers, and I think of what this lady has gone through, and does, clearly justifies her for having kept an impassive attitude or just relaxed before death, at least in appearance.
I try to comfort her and, at the same time, look around, capturing the state of affairs. There is an iron table with a tablecloth of flowers, an electric burner on, another rusty and broken stove, muddy pot of beans, a greasy rag, a coffee pot without lid, several jars of different sizes, an empty bottle of beer, orange skins, and clumps of rice on the tablecloth. There, on a smaller table, a Russian TV set, apparently broken.
-Think that your son was a symbol for many, I say, and feel disgusted. But anything to comfort her.
'That I myself have explained her, Nereida says.
The transcendence of death, which is always rude when compared with death itself, seems to calm her a bit.
I step into the room. Two broken fans and old clothes: a cap with bent brim, a pair of rolled up pants. In the closet, a bundle of clothes intermingled, as if the closet were the lair of a dog. There are wooden boxes, crates, nets, a sink that was not installed, a powdered bed, a tattered curtain with seals of MLB teams. And in the bathroom, a broken toilet.
Now, to all this, that, though a mess, does not seem so alarming, let's add one or even two layers of filth, let us add scab, patches of soil, grease stains. To clothes, to fans, curtains, the tablecloths. Much neglect, much grayness, much God know what.
As much as the look of his shack has deteriorated over the last ten days of mourning, it probably doesn't look very different from the shack Villafranca lived in. Perhaps believing that combating Ebola is not, in itself, humanitarian enough, official information omitted data on compensation to the Brigade, and speaks only of altruism, solidarity, selflessness, greatness of spirit. It has become clear. There are many ways to earn money without having to be exposed to Ebola. But if you get paid for exposing yourself, it would be completely legitimate.
Then Justa Antigua says something nobody had dared to say, and that is elemental:
He went to Africa to buy a house and get out of here. He wanted us to leave together. He wanted that. But he did not turn, and already he was about to.
No. He was not about to. He was missing half the mission.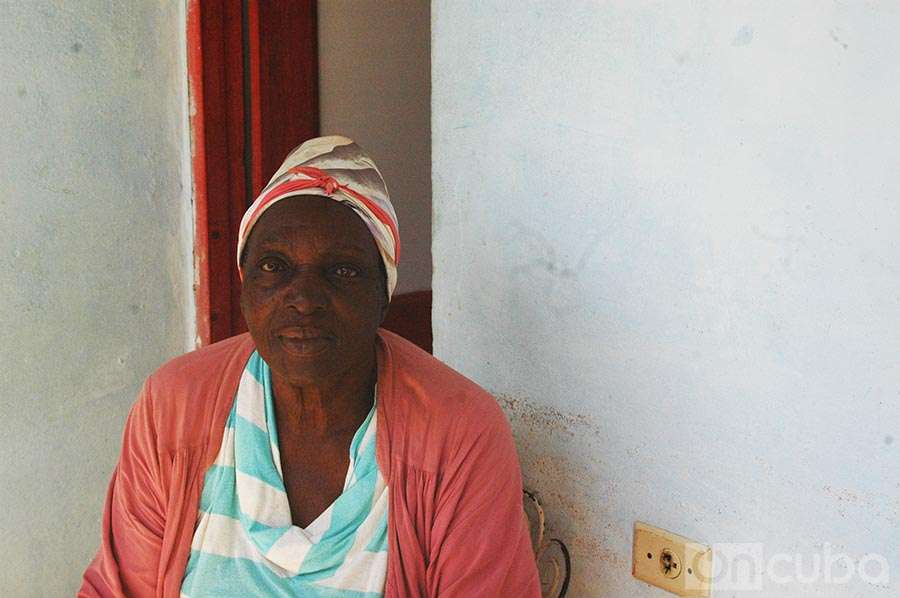 ***
The stabbing on the promenade is not the first tragedy in the life of Villafranca. His mother, in addition to Santeria, and randomly invoking God has always brushed and ironed hair. With five years, Villafranca ingested a liquid to straighten curly hair her mother has left on the floor, and burnt his throat. They had then to put him a plastic esophagus.
Villafranca has five siblings. All but him had the same father. All but him, accomplished criminals and convicts. No wonder then that since he was very small he used to cross the street and find refuge in the home of Alicia Cordero. He will continue going there for over thirty years, until he left for Sierra Leone, to confess and eat what Alicia has in pots or in the refrigerator: chicken croquettes, a shake, fruit juice. And it will be he -not other- Alicia´s masseur, her private nurse: who measures the blood pressure and who gives her friction in the back.
-the true mourning his death was here, Nereida says, in the courtyard of the 19th.
The only thing he didn't do in my house was sleeping- Alicia adds.
When he finishes high school, Villafranca decides not to study more. Her mother allows him.
He was always very independent – Justa says, and I let him because he knew what he was doing.
Apparently he knew. He joined the Faculty, to get a bachelor's degree, and finished it. After that he worked as an agricultural laborer in the cotton farm of Los Palacios. After he becomes a longshoreman, in an agriculture company. And by 1997, thanks to courses offered by the state, he began to study nursing, which is what he really loves. He graduated, and then specializes in intensive care: healing diabetic foot ulcers, etc. He worked for a year in the therapy room  of the "Abel Santamaría" provincial hospital in Pinar del Río. Then he moved to San Diego polyclinic –some twenty miles from Los Palacios, and stayed.
He kept taking health courses and English courses. Improving, as they say. He also treats the residents of the block (a common practice among Cuban doctors and nurses work even after hours). He had a predilection for elder patients. Colostomies, cancers. And always, by all who remember him, telling jokes, fun, full of eloquence. He does not hide his homosexuality. He messes with neighbors and makes jokes. He is free, maybe even too free for such a small town. It seems quite likely that he was, Villafranca, one partying gay. He has a party friend: Hanoi, an HIV carrier.
But Coqui was always looking for condoms, Alicia explains. And Nereida nods.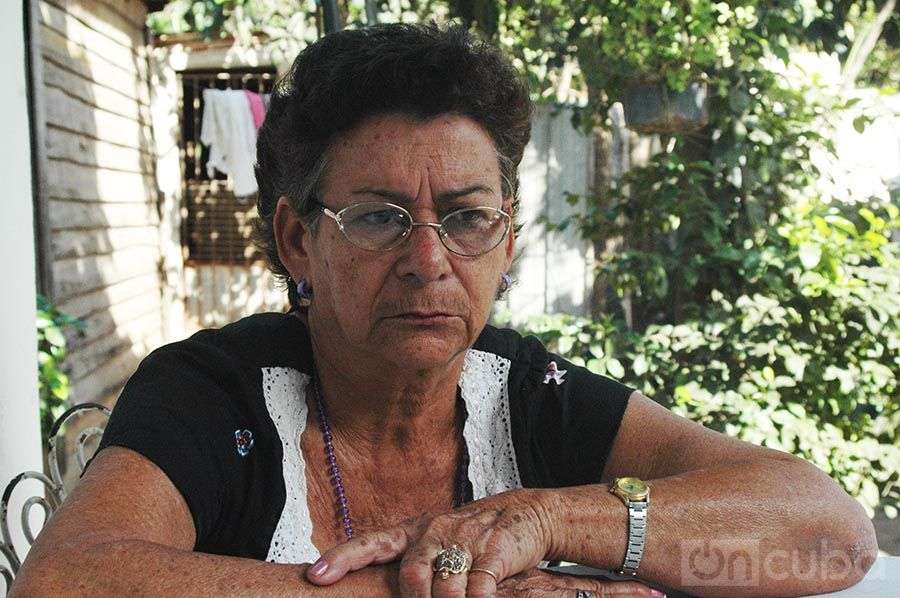 Sometimes, however, Villafranca cries. If we attempt a brief psychological profile, we can surmise that laughs loudly to forget domestic violence, that he takes the street to clear the ghosts that haunt him at home
Not long ago, he came with an horrific cut in his head, bleeding like an animal. They had to give him four stitches
The cut was nothing else that the end of a brawl with one of his brothers
Alicia now begins a count of all robberies that Villafranca was submitted to by relatives. The washing machine and toilet they stole from him, clothes, perfumes and shoes that they took, the turkey out of which they just left him the feathers, the piglet he had before leaving for Africa, and they sold it as soon as he got in the plane.
But there is no need for Alicia to make an effort. It is simpler to look today at the situation of some of the brothers of Villafranca.
Tomás Zayas was deported from the US for legal offenses. Manteca, the oldest of all, was recently let out of prison into house arrest since he is suffering terminal cancer, and as we write this article.  Manteca stole other from two brothers and disappeared, no one knows where to. Mayeya, another sister, was sent to jail because during visits she was handing a son parkisonil tablets disguised in food. The son, in turn, is serving a sentence for killing two people in the neighborhood of Los Palacios.
Of course: none respects Antigua. Justa Antigua does not respect anyone. All that was left to Villafranca was his mother. And the only Justa cared about, at seventy-nine, was Villafranca. His younger son meant the last real chance this woman had l to leave the den where she lives.
But that possibility is gone. Malaria stole it from her.
***
In the photo, possibly passport, they take to collaborators before flying to Sierra Leone, Villafranca shows a given seriousness. Bald, oval face, noble eyes, black and polished skin, thick lips, mouth tight. All as congested and ready to explode. As if Villafranca had wanted to tell the photographer: "Oh, boy, move. Get it done, for Christ sake"
Some in the village rumor that prior to departure, Villafranca feels a little scared. However, neither Nereida, and Justa, and Alicia confirmed that. None, it is also true, is to be trusted in this regard. Perhaps they believe that fear, if it existed, could detract him. They are accustomed to hearing that all who die in a Homeland mission have died without fear, without hesitation, more convinced that a rock and undefeated. They are not willing, then, that Coqui passes into the annals as the only coward.
Moreover, in one of the reports on national television, that they film before collaborators depart for a mission, Villafranca appears, and there he shows his usual cheerfulness.
-Have you heard the noise when the team of Pinar del Rio hits a home run? Well, that was the noise of all the people when he appeared in the news: Look at Coqui!Look at Coqui! Nereida says, agitated, wiping away tears.
For his ability to communicate, his mastering in English and even some Portuguese, Villafranca spends the last days in the Ebola Treatment Center Kerry Town, away from patients, more focused on protocol and other issues. What obviously does not exempt him from risk.
On the morning of January 17, he presents the first diarrhea symptoms, and in afternoon he has a 104 degrees fever. They give him the Malaria test. It comes back positive. They start antimalarial treatment orally. The fever rises. He loses all sense of time and space. They moved him to the British Navy hospital. There he entered. Malaria test again gives positive, and Ebola test negative. They give him the latest generation of antimalarial  in an IV
During the night and early morning, the clinical picture worsens. He is having breathing difficulties, neurological problems. They connect him to the pulmonary ventilation equipment. But he does not respond to treatment and died hours later.
'I was straightening some hair, Justa says, and I see people beginning to enter wearing robes, and people and people, and my heart jumped.
They are the municipal and provincial public health authorities. But Justa cannot leave the hair have done, because the hair is burned and the knot is undone. Still, the iron slips from her hands. Justa faints. Never before a Public Health official had come to her home. This is the kind of news that is not necessary to communicate. The mere presence of envoy says it all. When Justa ends ironing hair, someone tells her what she already knows.
A day later, at the Art Gallery of Los Palacios, the posthumous tribute to Villafranca takes place. They keep a vigil over his photo, passport photo. Deputy Ministers of Health, the political authorities of the municipality and the province, co-workers, health workers, people who knew him, and people who did not know but sympathized are present.
Justa, convinced by Nereida, arrives at the last minute. Who did not showed up is Hanoi, his buddy. When I knocked on his door, Hanoi tells me:
¨Excuse me, but I am unable to speak. I have nothing to say. I carry it inside¨ He puts his hand on his chest. He will always be with me. That.
The coprse, or ashes almost certainly, won't be return until at least three years. The money of the mission will be paid, which is not yet known who to, what name was in Villafranca´s will? Nobody dares to explicitly comment on that either. Alicia echoes the gossip that point at her as beneficiary. But she suggests it like a problem.
That would be a shit on his part. I do not even think about it. Just look at what happened with the phone.
A niece of Villafranca is demanding the phone assigned to her uncle partn. But Villafranca ordered to put the phone in the house of Alicia.
-A phone costs more than five hundred dollars Nereida says -. If it is taken to the family home, they sell it.
The mixture of death and material issues is always a time bomb. Alicia is concerned about it, but does not want her concern to indicate lack of love. All things considered, after taking in Villafranca for decades, Alicia is entitled to care or pay attention to what she wants: even the more practical issues, even a phone.
The last time she spoke with her boy, she did it from her living room. It is December 30. Villafranca calls her and wishes her happy new year. Alicia says he was happy, because they had saved three children. And he was pure laughter, with some of his peculiar mannerisms.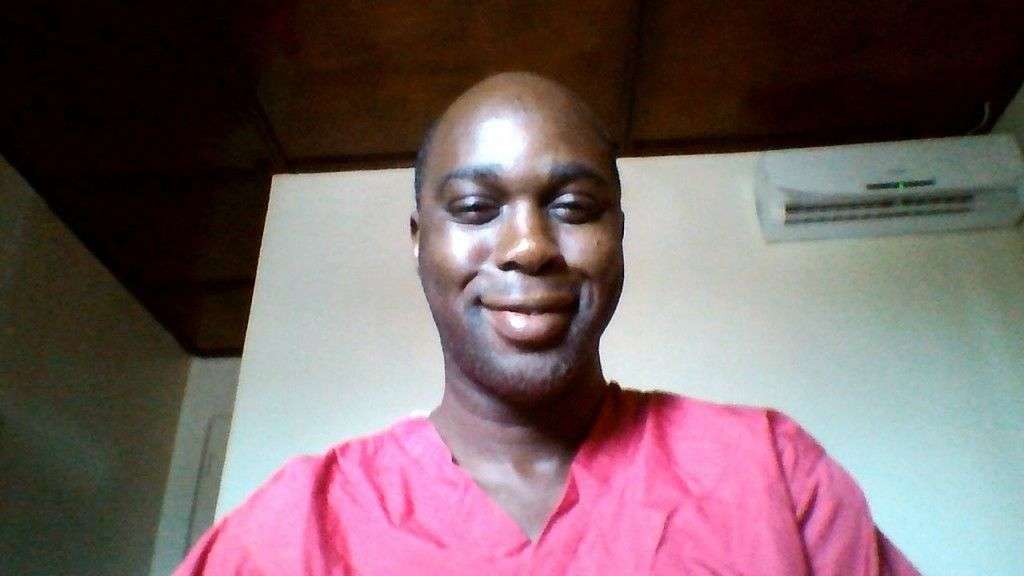 Authors