With just a day and a half of delay, Cubans from "here" closely followed and without commercial ads interruptions, the current reality show of Cubans from "there". La Voz Kids, a singing competition forchildren that captivated thousands (or millions, I have no demographic skills) of people in Cuba, by dint of much talent of the contestants and a marvelous screening.
Cubans managed, via Internet, or on CDs, or flash memories, to cry for those who did not advance to the next round and laugh with those who could do it. Since the beginning, they decided, as coaches, who their candidates were, and the topic of child performers went very naturally from the "outside" agenda to the "inside" one. Today, there must be few places in Cuba where the show has not been seen and especially its outcome.
People from here say the contest was won by the Cuban girl. Others argue she is not from Cuba, she was born there, but her parents are Cubans, and finally they agree it is just the same.
Paola Guanche Nuviola, who is just 12 years old, had to dip into her lineage and won with more than enough merits the first edition of La Voz Kids. Her second surname, inherited from her motherLourdes Nuviola, discovers a musical genetics of a female duo that Cubans stopped listening to it one day and is now returning to the national affective memory. But her other surname, Guanche, also carries musical lineage, as Orlando, her father, is a versatile pianist who also contributed to the mix, from which Paola is the result.
Anyway, the girl dazzled everyone and left no room for suspicion, or doubt, or indecision. She sang in English to attract attention in the first round, and also in the last one, to seal the win. But she also brought back to a Celia Cruz, who passed away 10 years ago, but still impacting us through her charisma, powerful voice and stunning Cuban identity, which she reaffirmed at just 90 miles from Havana.
And maybe because of that , or for reasons I can not understand, Paola got into the body of Cuba, with her mulatto skin tones, tousled hair, her lisp when speaking and the whole family cheering andcrying by the emotion in the stands. She embodies, perhaps, the latest evidence that shows that salt water miles separating Cuba from the mainland in times of internet and digital revolution, are just a symbolic border which is increasingly vulnerable.
For the first time the two sides of my Facebook have agreed, and I have only comments in harmony. It seems that the competition, and particularly the winner, has touched the back and forth fiber, a good sign that we can not put everything in black and white , and even less, feelings. People here assumes Paola's triumph as theirs, and celebrates it as if were an Olympic medal won by Dayron Robles or Mijaín Lopez. I do no doubt any of the votes she received came from Cuba or had a Cuban connection. People also uses internet to participate.
Perhaps, it will be for the mania of taking great delight of uniqueness and talent, or the need to reaffirm them whenever we have the opportunity or m aybe because for many, the "in-out" and "there-here" fractions are not part of the formulas of their lives. I think it is because in the bottom, or on the shore, that is not the most important thing.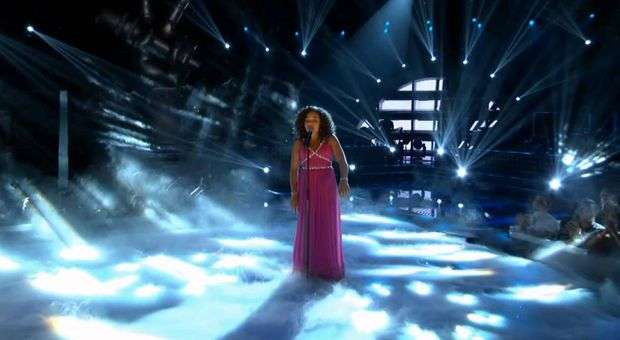 By: Sayli Sosa Barceló
Author