Cuba, 2022. Habana Clásica Festival. Between needs and shortages, it might seem like a chimera that many people are interested in this music, but the truth is that concert halls are still full.
Someone like Daiana García Siverio continues to dedicate their lives to it. Despite her youth, her resume is so extensive that it does not fit in an interview. Suffice it to say that she is currently director of the Havana Chamber Orchestra and deputy director of the National Symphony Orchestra of Cuba, and she has directed all the provincial symphony orchestras.
We have been talking to her about these and many other topics via WhatsApp, between rehearsals, concerts and moments of rest.
Beginnings and the path
"My beginning in music was quite by chance, fortuitous, one thing led to another until I realized that I could never disengage myself from that world anymore.
"The school where I studied primary education was attached to the Manuel Saumell Conservatory, and so every year they selected second-grade children to see who had artistic aptitudes and attitudes. They went and chose me without my mother knowing anything, and then a telegram arrived to my home saying that I had to take the second test and she did not understand, because I had only told her that I had had a music education class. I didn't know what I was participating in, I was very small. So I entered the Conservatory at the age of 7, to study piano.
"Then I leaned towards choirs and entered the Amadeo Roldán Conservatory in Choral Conducting and already in my last year I realized that what I really wanted was to conduct something bigger and I began to prepare to enter ISA in Orchestra Conducting. I graduated under the tutelage of maestro Guido López Gavilán."
How to survive with music
"Living off classical music, not only in Cuba, but in many countries, is very complicated. Sometimes it's easier for us to run in some sense. In general, we put together the repertoires we want, although we are currently going through a very difficult situation with concert halls, which have been greatly reduced after the pandemic, especially due to maintenance. But before we could decide to stage this or that repertoire in such a place and at least we had that artistic freedom.
"We have thousands of obstacles, like there is no transportation and sometimes you have to pay to move your instruments; to get costumes, to print the scores and hand programs. We have to pay for all of this.
"It's necessary to have two, three and even four jobs, people in orchestras play in several and many are also teachers. This is also my case. Sometimes, they also play in Cuban music groups, the kind that approach music in a more professional way, but they have to play in bars, in private events to be able to survive."
Musical family
"My girls Adriana and Andrea are 14 years old; and they are twins. They are the light and the engine that drives me to be better every day, so that they have the best possible reference, as a woman, as a mother, as a professional.
"That means doubling up as musician, director, project leader, and mom all the time. It means arriving from a rehearsal and also taking care of the girls, the household, everything that needs to be resolved.
"But I have a spectacular counterpart who supports me in everything, and we are always compensating depending on who has the busiest week, who has a concert in the next few days: my husband, Aldito López Gavilán, is also a musician. Without him it would be much more difficult for me.
"The girls are also in the world of music already. Adriana plays the piano, the guitar and is dabbling in the electric bass. Andrea plays the piano and the flute, and both have already known the rigor of concerts and competitions in which they have been awarded, which makes it very easy to respect the moment when mom has to study, and they must take on some small task, preparing something or heating up food.
"Without them, without their collaboration, their understanding, it would have been much more difficult for me. Aldito's work also motivates me, in his case I am always learning something new with him, as well as with the girls, by teaching them I also learn."
Classical music vs. banality
"The music called classical, academic music, has always had a more elitist audience. But it also gives us great pleasure to see how young people are increasingly joining this public, contrary to what one might think due to the banalization, commercialization, hearing decadence, and noise pollution that we are seeing.
"It is always very comforting to see that concert halls have very good public attendance, even if they are not packed as is the case with this type of large festivals ― such as Habana Clásica ― which have a stronger reach and promotion."
The missing support
"The money to support musical projects is often in the hands of people with little culture, or who do not have the sensitivity to carry out fair policies and put it into good projects. They prefer to prioritize other more basic ones that are aimed at a public that thinks less and less, and it is a vicious circle.
"It is necessary to direct children from childhood for a cultural taste, give them higher quality music, bring them closer to the arts and take that to schools. Do not leave them alone with a phone in hand, because they will end up listening only to what the adults or fashion is imposing on them.
"I believe that the aspects that lead to violence, to vulgar aesthetic codes, to a degradation of women and their sexuality should be avoided, and they should be compensated a lot with other manifestations of art. It is very difficult, after you turn 17 or 20, to start imposing certain codes if they have not been encouraged before. Artistic education should be present from kindergarten in a pleasant, passable way."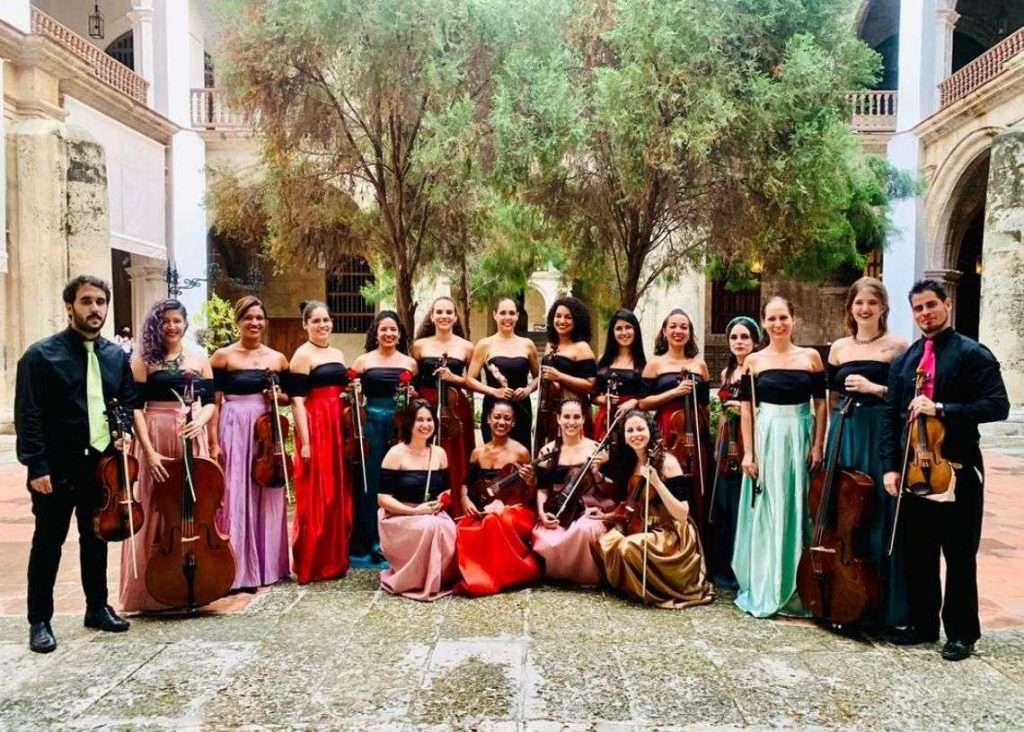 Fusion of genres
"The Havana Chamber Orchestra does not skimp on participating in different projects of different kinds, genres and with artists of different styles. We have been to jazz and electronic music festivals, collaborating with singer-songwriters. Our spectrum is wide as long as the project to which we are invited has an elaborate, serious, well-planned content that makes the orchestra shine and grow.
"This range, which we always try to expand, also makes many people know us in other areas, through other music, styles that are more akin to them, and from there they also follow the orchestra in the work that is more common. This is how we have also been winning in public."
Festival and much more
"Habana Clásica has been growing in multiple ways. This edition has been much more wide ranging, more comprehensive; not only because of the participating musicians ― national and foreign ―, who have increased considerably in number and consequently the proposals for concerts and repertoires have diversified, but also because this time it has included theater as a new manifestation within its program and it maintains dance that was incorporated from the previous edition.
"At the same time, one of the aspects that has been expanded this year is the didactic work, since almost all of the musicians who visit us have offered master classes, many of which have left the area of ​​the Historic Center to reach Elementary Level conservatories and work directly with children who are new to music, and who often do not have the access or the necessary information to reach the places where these classes are offered, because on this occasion they have been able to work directly with these great maestros. Likewise, social and community work has increased, with visits to hospitals, neighborhoods and centers that welcome vulnerable people, to bring art to those most in need. Because of all this, Habana Clásica 2022 has been, so far, the largest, most diverse edition and one that has achieved the greatest reach in every way. However, we are sure that the next one will surpass it."
Music's oxygen
"It is a challenge to make this music, but at the same time it is so oxygenating to be immersed in our work. Music also makes us get away from those obstacles that we have to deal with daily in the current difficult times. Above all, it reports elevation, getting out of the daily routine and taking us to that other, less earthly, parallel world that exists in art, especially in music.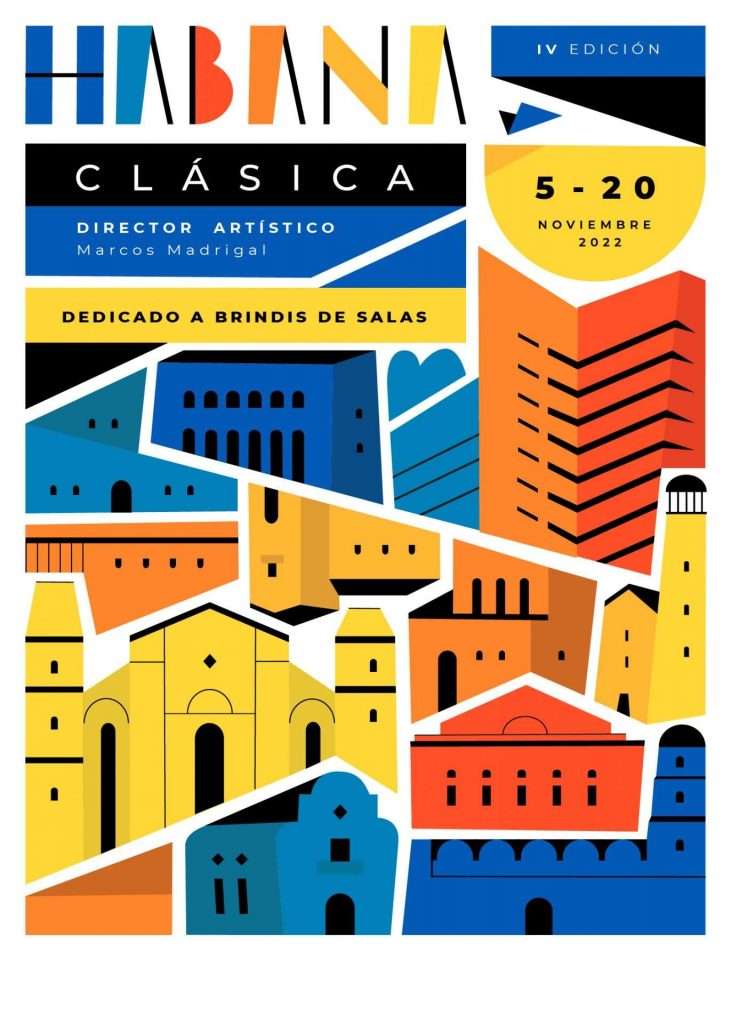 Author