Some months ago news started to make the rounds of the webs: DJ Leydis, that Cuban whom many rap followers had lost sight of, would perform in the White House for President Barack Obama.
Between expectations and astonishment, the indicated day arrived and many of us followed her live broadcasts, cell phone in hand, until, after a while and when it was calm, we asked her for this interview for OnCuba.
Who is and to what does DJ Leydis devote herself?
Above all I devote myself to raising my only daughter because I'm a single mother, an emigrant and in addition black. Then I devote myself to music.
I identify myself as DJ, I take happiness to my public with contemporary combinations of several genres like the Latin flavor, R&B, hip hop and roots reggae blends. I have had the opportunity to open sets for different stars like Erykah Badu, Yassin Bay aka, Mos Def, Dead Prez, Bomba Estéreo, Ana Tijoux, DJ Toni Toca. In addition I have worked with Krudxs Cubensi and Los Rakas, so I have lived very interesting moments in my career as a DJ.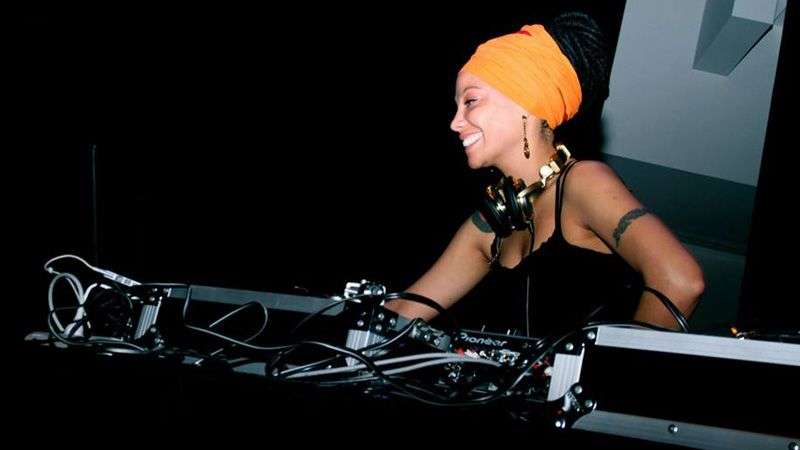 Just a few months ago you were invited to the White House…. Why you?
Why me? That's exactly what I asked Mrs. Julie Rodríguez when she contacted me. In an email that said: "Time to Touch Base" she sent me an invitation to be part of the reception for the Hispanic Heritage Month in the White House, a celebration that takes place every year on October 12.
When a received that message I became aware that I have actually worked a lot during several years to have that and other dreams come true; especially that of a cultural exchange between the Cuban and U.S. communities.
What did you feel when you got that invitation?
Insecurity, happiness, fear, courage, bravery…. But above all a great satisfaction in being able to take Cuban urban music to the halls of the White House, my being in addition a Cuban black woman.
Speaking of the event…. How was it? How was the experience?
How do you believe an event for the president of the United States of America would be? Incredible. So much so that there was a moment there when I forgot the grudge between the two countries. I felt very well, realized, powerful; proud to be Cuban and above all happy to be representing any Cuban woman DJ through music.
There is no doubt that it is a memory for a lifetime.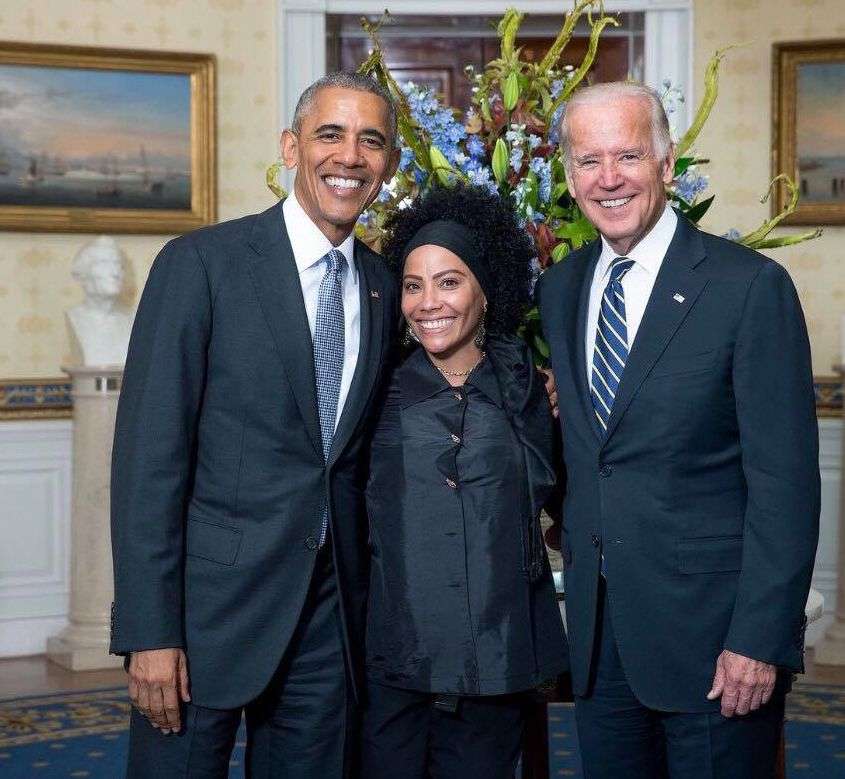 Did you get a chance to say something to Obama?
Well, it was actually he who said something to me. It was not a long conversation; he thanked me for my talent, my time and for having accepted the invitation.
For me it was something unreal, as volatile as a dream. I saw in him someone with great warmth and glamor at the same time.
How does it feel to be the only Cuban DJ to have been in the White House and having taken a picture with Obama?
I feel unique, that's the truth, and I know that in some way or another I represented there my Cubanness. That is the reason why I came to the United States and I must take advantage of this moment to do much more for my community, my art, my people, for the persons who believe in me, for my daughter, for my Cuba, for Oakland and La Bahía.
If in 100 years someone were to read your file in the Directory of Afro Cubans, what would you like for it to say?
That success occurs, when your dreams are bigger than your excuses; that DJ Leydis left Cuba at 20 years leaving her heart.
However, she had a dream: that people get to know her art, she wanted to be "famous," but what she didn't know was that all the great successes were dreams at the beginning and the latter will never be small if the desire is immense.
Authors