Osvaldo "Montos" Pastrana is a Cuban comics artist whose work combines the best of the local old school with the aesthetics of American comics.
An experienced professional who had the fortune to be trained at a time when there were still a few publications that would run graphic novels in Cuba, he has recently taken part in several conventions in the United States.
OnCuba approached him to hear what he had to say about the current state of comic books in Cuba.
Comic books for adults are rarely published in Cuba. Why is that?
In Cuba, comic books have always been considered more of a product for kids than for grownups, a lesser art of sorts.
Most of the book titles people can name in Cuba are titles of comic books for children: Elpidio Valdes, Captain Plin, and so on.
The only publication I can remember that would publish comic strips for grownup was Pablo, a magazine that circulated by the late 1980s.
The economic crisis of the 1990s, and all the economic restrictions it brought about, may have played a role in what we are seeing today.
My generation of artists has not been able to see their work published because in the eye of publishing houses comic books are exclusively for children.
What impact had the disappearance of publications like Pablo, Comicos, and the Latin American Magazine of History Studies on the Cuban comic book industry?
Those publications were a school for me. I would have never become a comic book artist if I hadn't had the chance to work for those magazines.
One of the possible risks is that this absence has created a void that could be filled with products that are not made by and for us – which will inevitably lead to importing and adopting values that are not our own.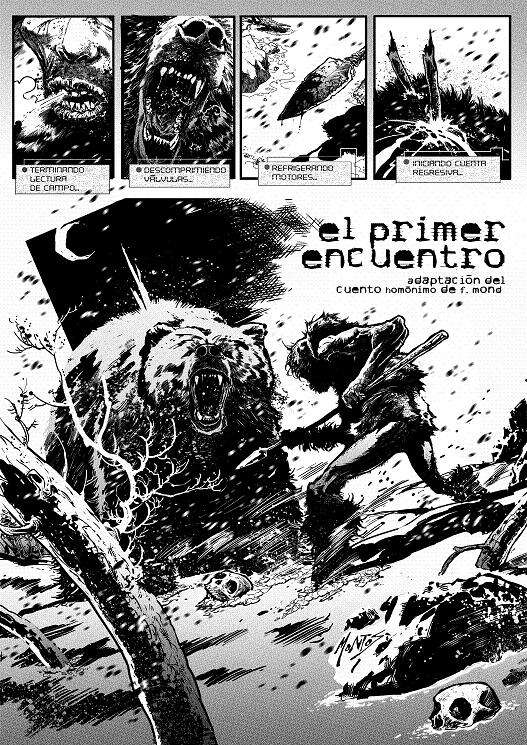 Cuba and the United States have just re-established relations, and we can see a battle of symbols and icons coming up. Do you think Cuban comics stand a chance against American comics?
There is no such thing right now. Cuban comic books are a thing of the past.
Graphic novels have been traditionally products from first world countries, mainly because their publication costs good money.
American comics have a long, successful history, which involves good publishing strategies, and hundreds of books released every year.
They export their books to Europe and Asia, where local comic production has not been displaced by those imports, because those countries have original products that have helped to repel the avalanche.
How can Cuba do something similar? Creating quality characters, and cultural products with which young Cubans can identify themselves. That is one of the battles Elpidio Valdes has won.
Do you think our comics artists will end up surrendering to the pressures of the market, working for foreign employers?
In Mexico, Argentina and Brazil there are many cartoonists who work for the U.S. market. Even in these countries, where it is legal to create your own publishing house, artists normally prefer to get hired by a foreign employer before exploring the risky paths of self-publishing.
In Cuba the situation is different. Even if I wanted to, I cannot create my own publishing company, because the distribution and commercialization of the final product will be governed by political priorities.
It is true that there are many resources available, but we are not free to publish what we want. If you want to be sure publishing houses are going to accept your work, you better show up with a story about an epic historic battle or hero.
Maybe Internet access and its democratizing effects will help to change this to some extent. There are artists who can provide for themselves because they promote, distribute and commercialize their own work.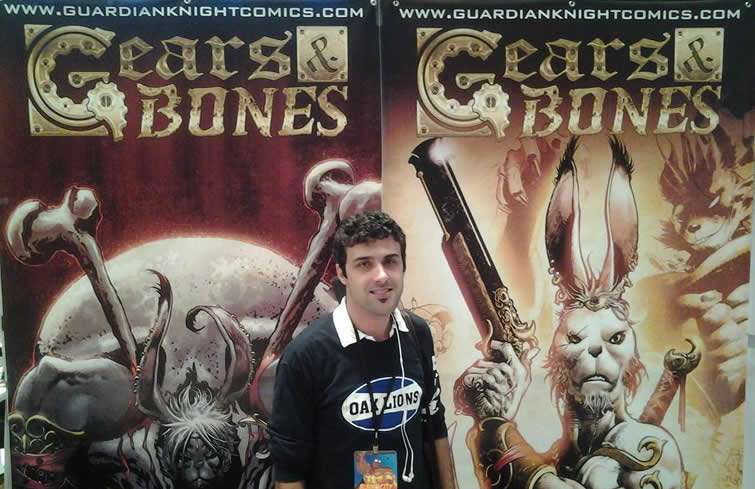 You have been able to publish some of your work with publishing houses that are not based in Havana, where the political content is not as central. Are there differences between publishing houses depending on their location?
I'm not aware if there are publishing guidelines establishing what can or cannot be published. All I know is that, in my experience, publishing houses in the provinces have been more flexible. This is judging from the kind of stories they publish, and the works I have been commissioned.
Giving artists the chance to found their own publishing labels and use state-owned channels of distribution – or to create their own distribution channels – would contribute to democratizing the issue. I don't know when we'll accomplish that, but when we do, people will see we were right.