Cuban drum virtuosa Yissy García changed her BandaAncha band for the Banda XX just for the 32nd edition of the Jazz Plaza Festival. It's an only-women project – thus the play on words with the female chromosome – that perfomed past December 16 at 9 pm in the Mella Theater, when the outstanding saxophonist Christian McBride as well as The Family Low, from the United States, also performed.
Yissy's influences come from Interactivo, Alexis Bosch, Yasek Manzano, Joaquín Betancourt and his Jazz Band, projects which she formed part of up to 2012, when she started working with her own group on a very particular jazz. Her style follows the routes of Latin Jazz mixed with rumba, Afro, funk and live electronic music based on DJ Jigue's scratches.
With Jigue on the devices and Yissy García on drums, BandaAncha also comprises pianist Jorge Aragón, trumpet player Julio Rigal and Julio César González on the bass.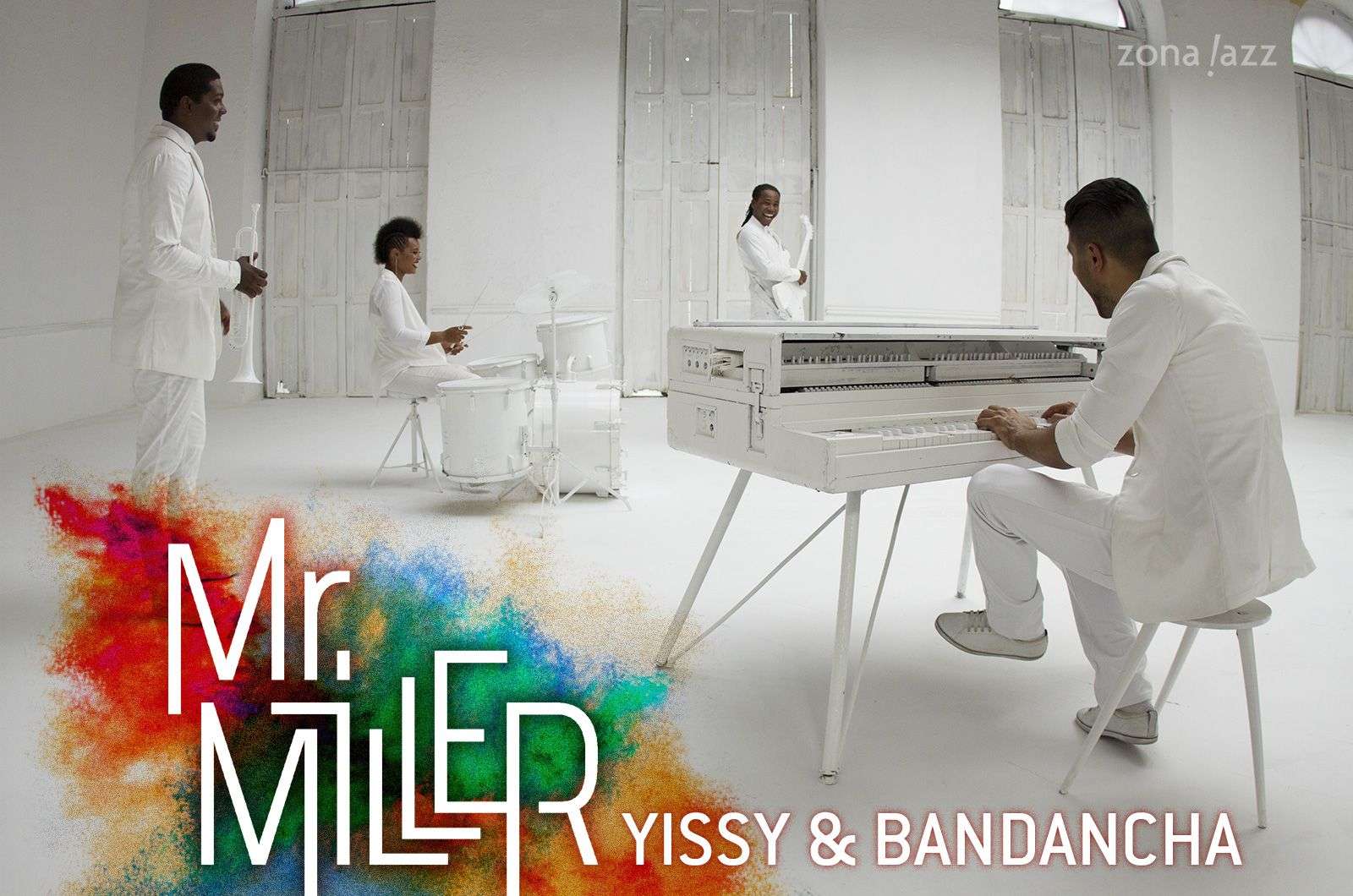 On the second night of the Jazz Plaza Festival, Yissy will appear with the musical production of Banda XX, a project that brings together a group of talented women of the Cuban scene like Dayme Arocena, Zule Guerra and Yissy herself. They will be accompanied by Maripaz in the conga drums and Tailín Marreri on the bass, Danae Olano on the piano, Enid Rosales on the tres, Olga Varona on the trumpet and the Obiní Batá group.
"With Banda XX we play two of my compositions, one by Dayne Arocena and another by Zule Guerra. Actually it is a very small concert because we only have 25 minutes and we are trying to summarize it into a very Cuban repertoire, where there is changüí, bolero, among others," Yissy tells OnCuba.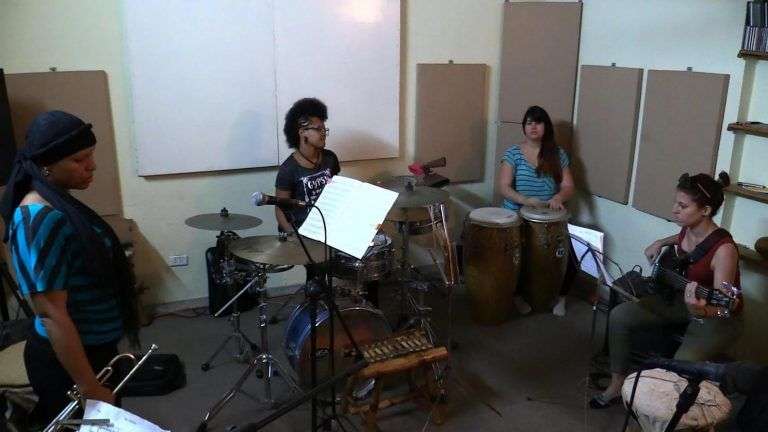 This 2016 has been a good year for Yissy García. She was on tour with Canadian saxophonist Jane Bunnet and the Maqueque group; also with Carlos Varela and Dave Matthews, with whom she gave a concert on November 1 in the New York Lincoln Center. There she shared the stage with U.S. violinist Joshua Bell, the Havana Chamber Orchestra and pianist Aldo López Gavilán.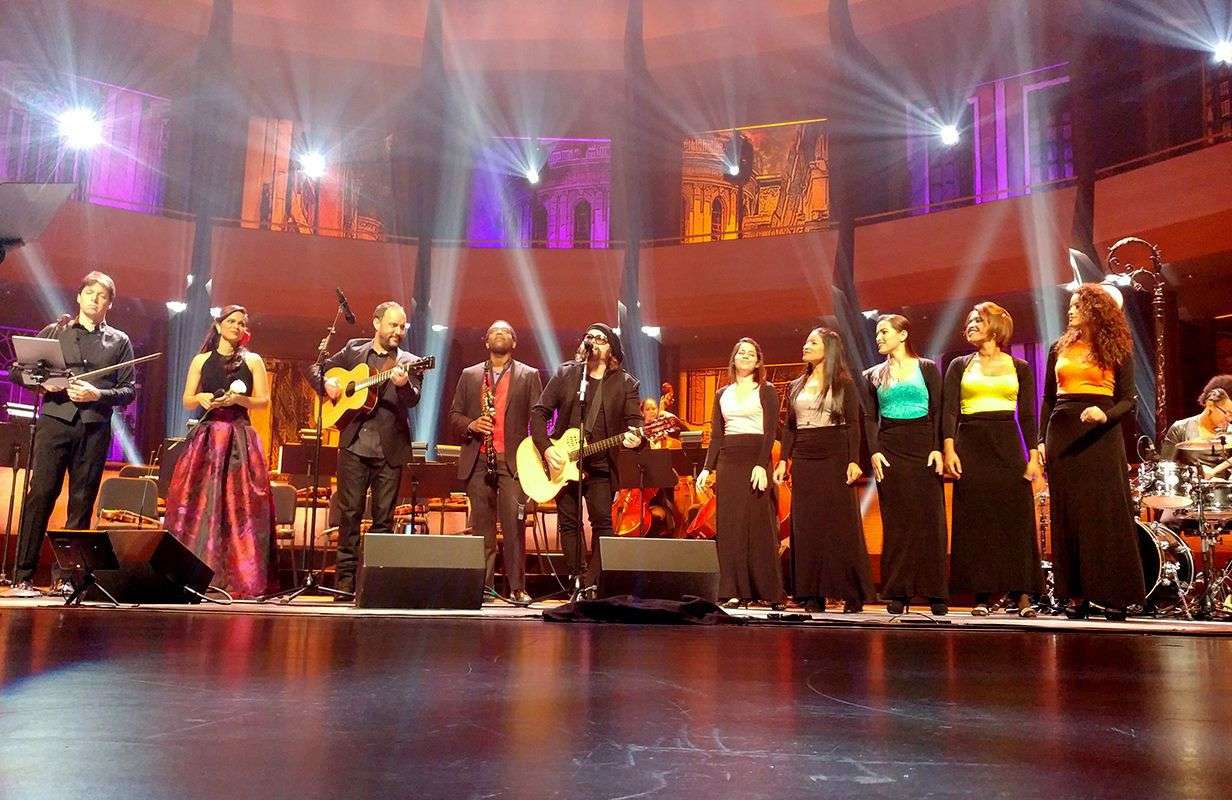 "In addition, I continue promoting with BandaAncha our first CD Ultima noticia, an independent production that will be ready by the end of this year or early the next and that we will possibly license with some Cuban record company," she affirms.
This album, which materialized thanks to the initiative of crowdfunding, summarizes the work of the band in these four years. With 10 pieces among which "Mr. Miller," the title of her first video clip, as well as "Cambios" and "Te cogió lo que anda," a song they share with singer-songwriter Kevin Ochoa, especially stand out: "There our music can be quite appreciated. It is a fusion of jazz with Afro-Cuban elements, R&B, and we love to play with many genres, mixing everything and having fun with these functions," says the leader of BandaAncha.
"Mr. Miller," the group's first video clip, is inspired on U.S. bass player Marcus Miller. Directed by Héctor David Rosales, it has two nominations for the Lucas Awards, in instrumental video and novel artist.
"We especially chose it because it has a very rich mixture of Afro-Cuban rhythms, we use Abakuá drums, mix them with reggae influences and every time we heard it we thought the public would like it. It is a simple video but actually very difficult to make. In the set design everything is white, the instruments, the walls and the wardrobe and afterwards it fills up with color, to give an idea of happiness, freedom, for the people to enjoy the music."
What gets enthuses about this edition of Jazz Plaza?
Actually, this year all of us musicians are very happy because international artists are coming, like renowned ones like Christian McBride, Snarky Puppy and we are waiting for those concerts. For some years Chucho Valdés had not inaugurated the Jazz Plaza and Roberto Fonseca and other important musicians will also be present, then right now there's a super interesting and active scene with the festival….
Authors