The visit to the island by President Obama stands out among the landmarks of the rapprochement between Cuba and the United States begun on 17D. On his arrival, 88 years after Calvin Coolidge, the last active president to visit the island, Obama's visit became one of the events most covered by the press in 2016 and the climax of the normalization process.
Other relevant visits have been those of Secretary of State John Kerry, present at the official opening of the U.S. embassy in Havana, and that of Jill Biden, wife of Vice President Joseph Biden, who arrived in Cuba on an official visit to promote educational and cultural exchanges between both countries. On the Cuban side, several ministers and officials have traveled to the United States as part of the bilateral exchange.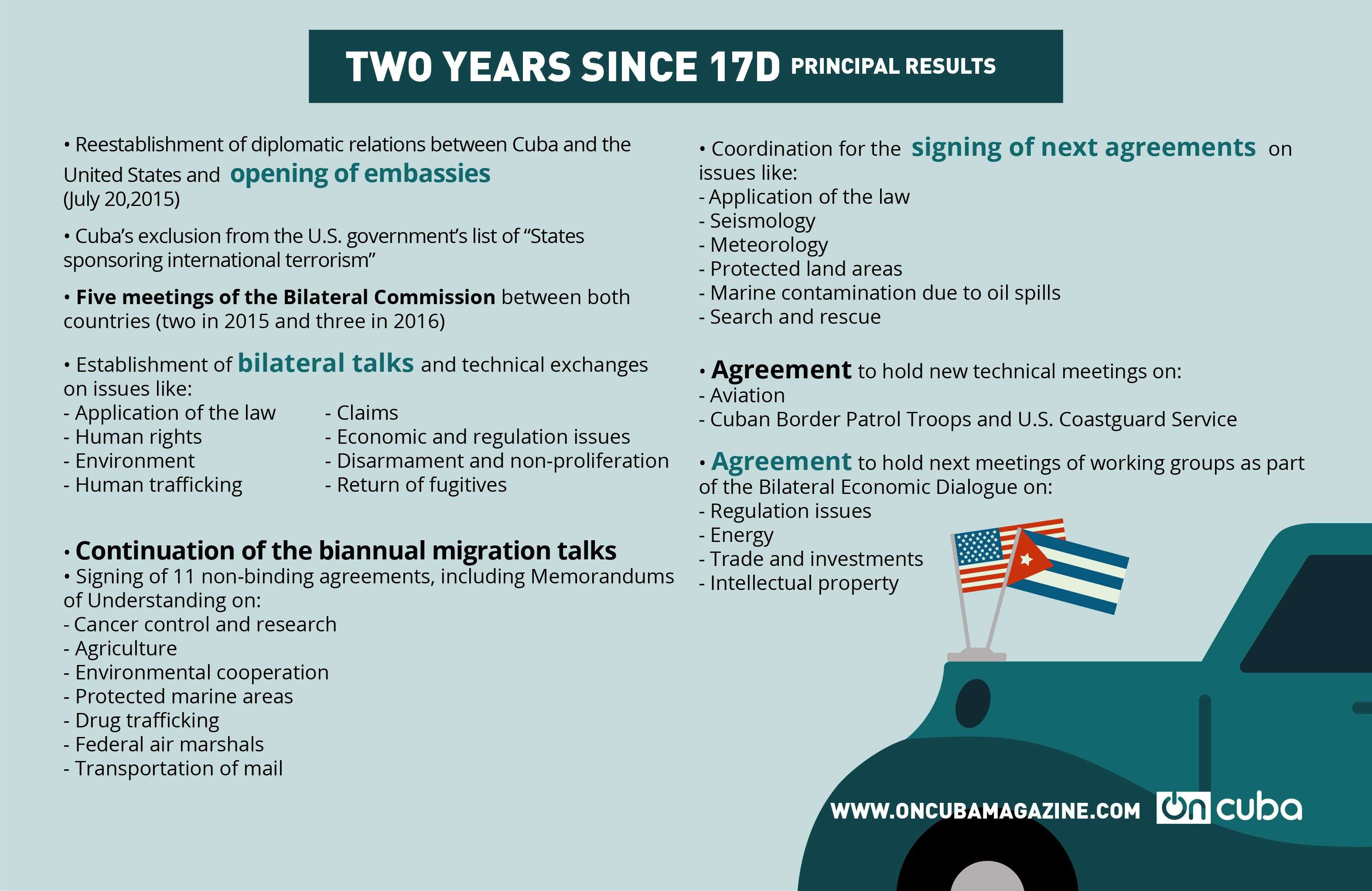 In his effort to make the rapprochement between his country and Cuba irreversible, the Obama administration has issued a group of measures having an influence on the economic as well as the social field. These measures, although welcomed on the island, have been considered insufficient by the Cuban government which demands the lifting of the economic blockade and the return of the territory of the Guantánamo Naval Base.
Neither has there been a lack of opponents of the Obama policy in the United States, especially in the most conservative part of the Cuban-American community and the Republican legislators who represent them. President-elect Donald trump has also criticized the agreements reached until now and has threatened with reverting his predecessor's policy, which adds a dose of uncertainty to the current rapprochement.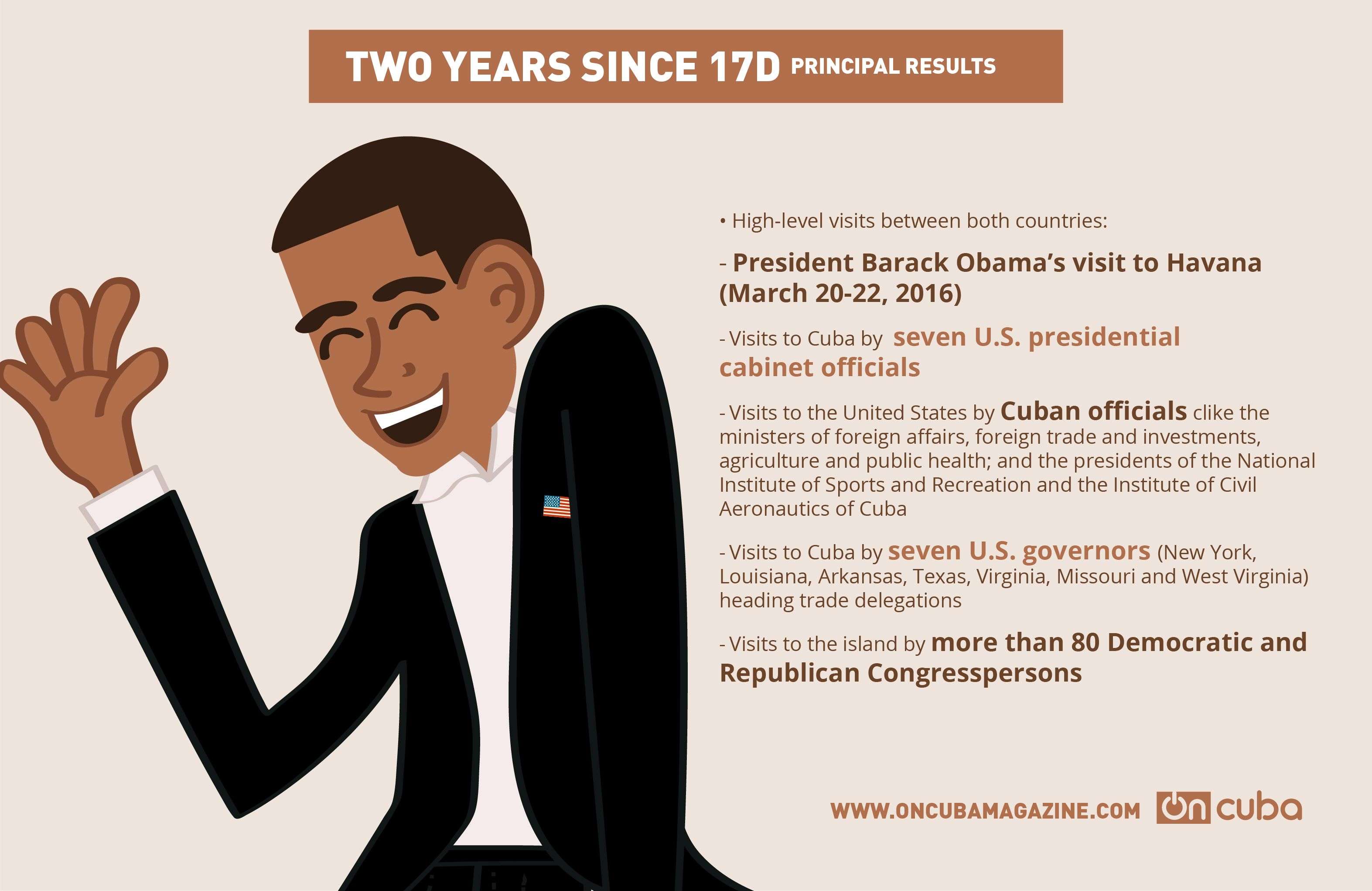 Beyond the political terrain, what has been experienced after the 17D contributes reasons for optimism. The growing exchange between the people of the U.S. and Cuba, the increase in trips between both countries and that of the meetings between scientists, artists, academicians and businesspeople have opened new possibilities for development and have strengthened the more than a century-old historic links.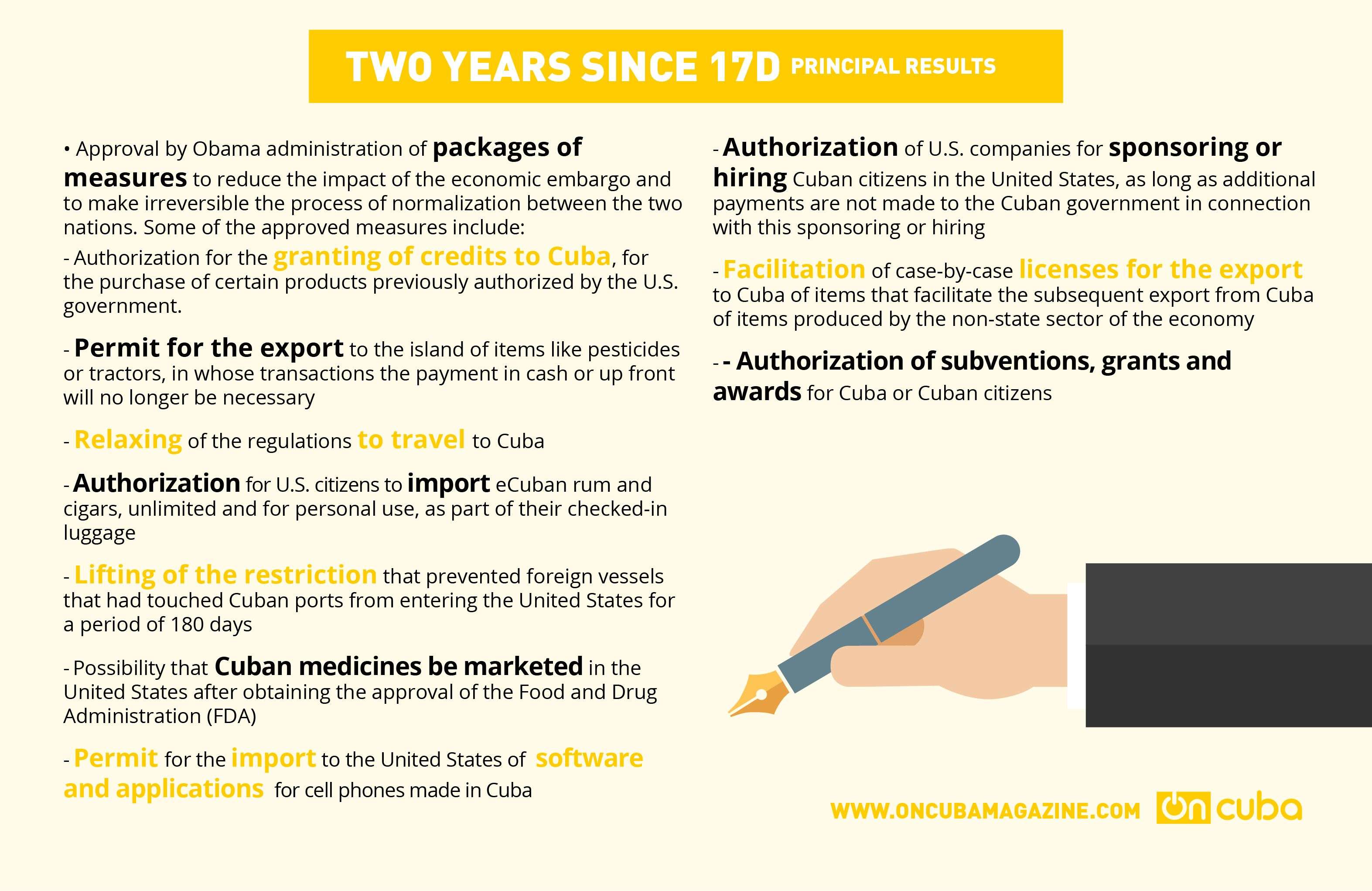 The economy especially stands as a promising field where, while there hasn't been sufficient progress, there are intentions and unquestionable potentials. Strengthening more these ties, like the social and cultural ones, would consolidate the trip begun on December 17, 2014 and would hinder the intentions of the next U.S. administration to back down on what has been advanced. The benefit for both nations and both peoples would reside in that.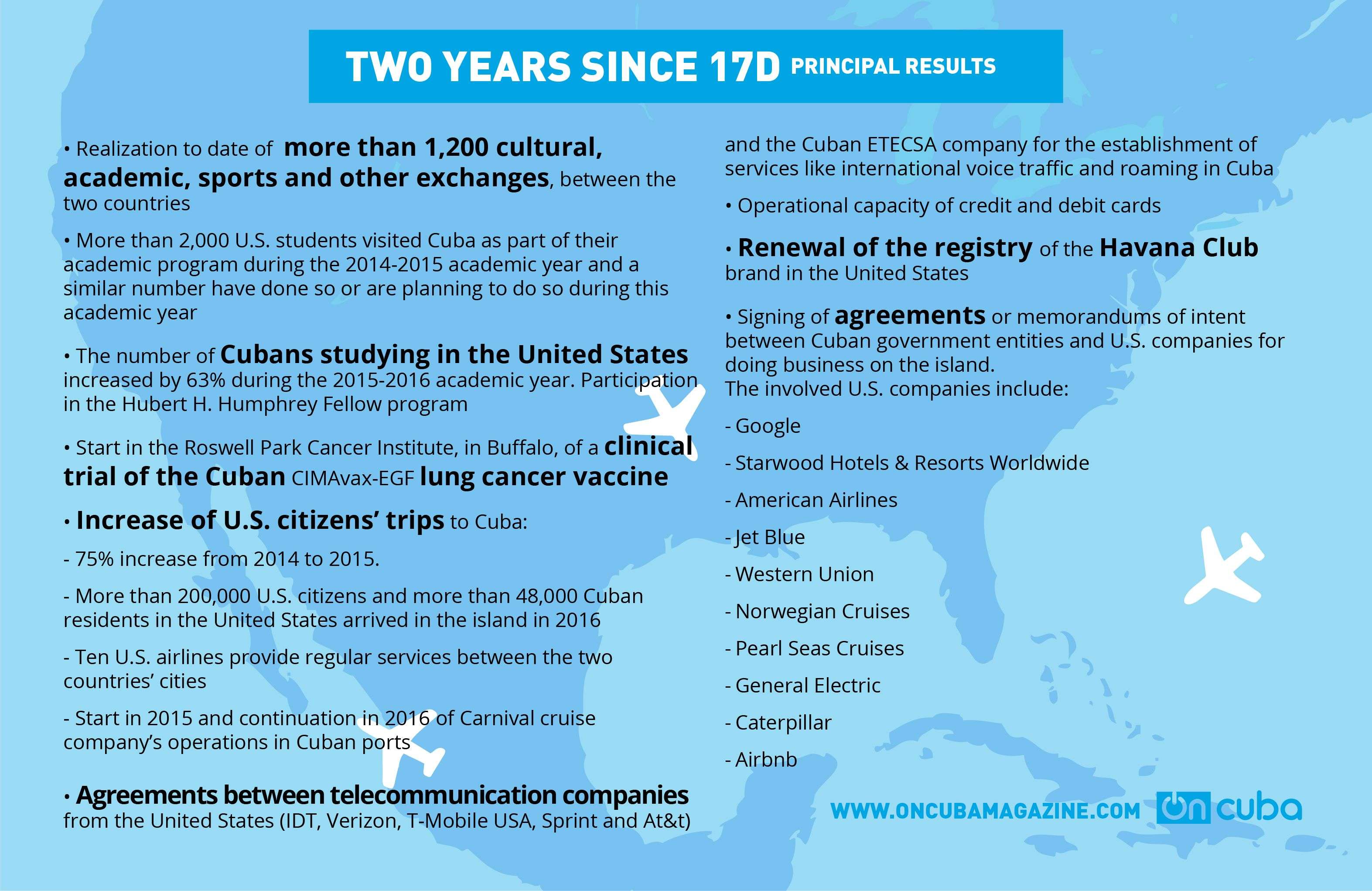 Authors