There is a dimension where it doesn't matter where you were born or where you grew up, if it was in Havana or New York, for example. It's the same in Harlem as in Cerro, the rumba runs in the bodies of those who are Cuban by blood, through shared ancestors, who unite in tobacco smoke and the beat of the drums.
Jadele McPherson, Cuban from her mother's side, dances and sings the rumba as a way of connecting with her identity. It is also a way to open up more space in the United States to the culture of their ancestors. This year, a new event has served as stage for her group, Lukumi Arts, to share with artists who travelled from Cuba for a cultural exchange with the Harlem community.
Artists from various fields were invited to participate in the Harlem / Havana Music & Cultural Festival from 14 to 22 August. For over a week they performed in theatres, restaurants and other locations folk company JJ, Cesar Lopez and Habana Ensemble, pianist Jorge Luis Pacheco, artist Eduardo Roca (Choco), fashion designers Mario Freizas and Mariela Orozco. Two chefs were also expected to attend, but were unable to due to visa problems.
Rema Webb and Antoine Smith of the Colour Purple perform Harlem During the 2016 / Havana Music and Cultural Festival at Macy's Herald Square on August 18, 2016 in New York City.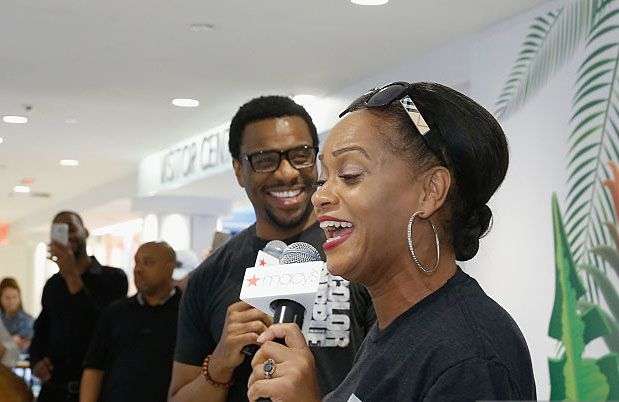 Negotiations to organise the event took more than two years, one of the event's organisers, José Velázquez, tells OnCuba. They even went as far as involving the mediation of the Greater Harlem Chamber of Commerce and the Ministry of Culture of Cuba.
The Festival, in turn, coincided with the "Harlem week", which has been held since 1974 as a tribute to the history of the place.
Harlem is a flagship site of African American culture in New York. Located north of Manhattan, it is currently one of those New York neighbourhoods where you notice the Latino presence at first glance, and where Spanish is spoken as much as English. It is, for this reason, a place where many Cuban exiles reside. It was also where Fidel Castro stayed in his visit in 1960.
In an interview with OnCuba, executive producer of Harlem Week, Voza Rivers, she referred to the connections that have manifested between the peoples of Cuba and the USA. Rivers, who is an important promoter of American culture, accompanied President Barack Obama on his trip to Havana in March this year, a moment that served as a catalyst to in arranging this exchange.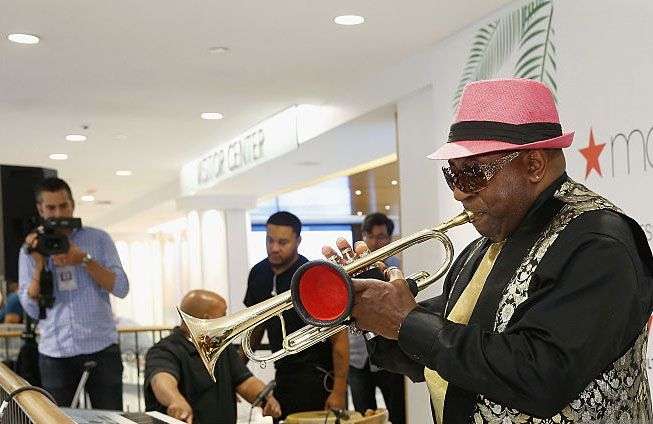 "I see a bright future," Rivers confirms, regarding the prospects that have been forecast regarding the rapprochement between the two peoples. "For more than 50 years, America has been late to the party, it has been detached from what was happening in Cuba. And here we now have a sample of their culture, which is so authentic, and we want to celebrate it. As do the communities in Harlem, the Mexican, South American, Puerto Rican, who all maintain their culture in this country. We aim to bring all these cultures to Harlem."
As McPherson Jadele dances the rumba that the Cuban rumba players play, there are links that transcend geographical and ideological boundaries. The cult of the same gods is another of those points in common. "There are traditions that I rescued, like when we celebrate a festival in December for blessed Santa Barbara, who has always been very special in my family."
McPherson sees in her work as an artist the possibility of connecting with more Cubans, and in the creation of new cultural spaces. She also feels the absence of spaces that existed for a long time and, for various reasons, have almost disappeared completely today. This is the case of the "Mamoncillo Dance" a tradition created by members of the Cuban Inter-American Club, established in 1945 in Queens' County.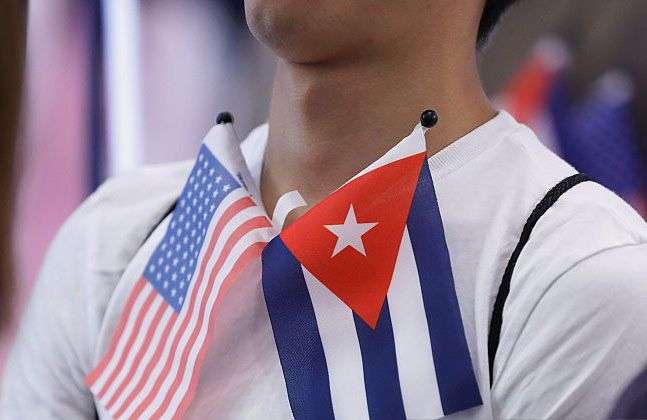 There is a trend that is growing more and more, and that is the interest of Americans in travelling to Cuba. Jon Spenling is an amateur photographer who attended one of the nights of Harlem Havana Festival. Before, he had travelled to the island to participate, along with six other photographers, in the preparation of a photography book on Cuba. The experience for him was like moving to the 1950s in the United States, because of the classic American cars.
"I travelled with an open mind – says Spelling, – I was impressed by the culture of the people, and that there is not the illiteracy that is in other Latin American countries."
The Harlem/Havana Festival aims to satisfy that curiosity about the points of similarity between the two cultures, "change the dynamics between the two countries, and do what the politicians cannot," says Voza Rivers.
The story of two chefs who also participated in the festival can illustrate how much the two communities have in common. While preparing a sample of Cuban food for the event, the Cuban chef and the US chef spoke of how their grandmothers cooked, and more than one dish was similar.
"We have very similar stories – Rivers continues – but we do not know until we strike up a conversation. This is an opportunity to see how similar we are. I am convinced that this is not about trying to change the relationship between the two countries, but rather that they absorb each other's similarities".
Authors