Determined, categorical and self-confident. That's how the most famous cigar maker in Cuba, Jose Castelar, or simply Cueto. Cueto is the proud holder of the world record for largest cigar rolled by hand so far. A few days ago he beat his record which is already registered in the Guinness record books.
On August 12 Cueto completed 90m-long, hand-rolled cigar, and raised his flag in The Official Guinness World Records, as he had done in 2001, 2003, 2005, 2009 and 2011.
This famous 71 year-old roller works in the shop La Triada, in the San Carlos de la Cabaña Fort, the same place where he made his earlier records which gave him the name of Habano Man. With the new record (which he dedicated to nonagenarian Fidel Castro) he beat the 81.80 meters set in 2011, but this time also reduced the time taken to make it by two days.
Even under the celebratory spotlights, and with the brevity of a catch-up, Cueto said his impressions OnCuba, under the initial "protection" of the modesty of the plural from that is not enough to cover up the famous person that he is.
"We got the last record we got a few years ago, so we were anticipating that someone would try and topple us. We are also interested in promoting the Habano product, the best in the world. "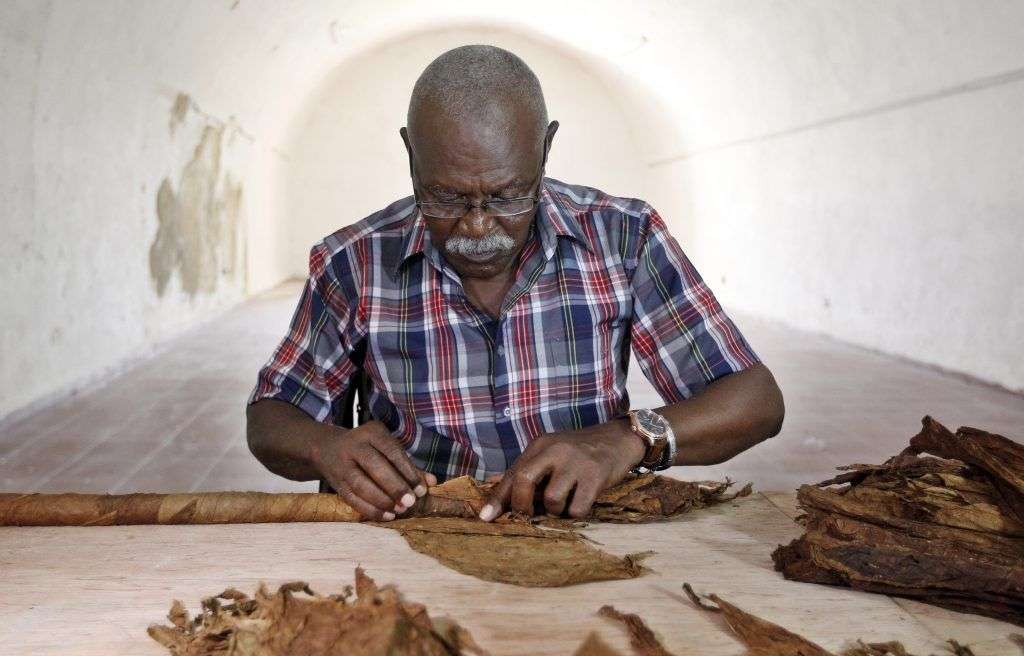 And who is his closest opponent?
"He is s an American, he broke my record of a 20m cigar and made on that was 33m. Then in a tourism fair held in Havana I delivered a riposte with another cigar that was 45.38 meters. That's my closest rival and has come back at me. We try to make it so that he won't come back and if he does, it'll take some amount of work"
Is your goal to make things difficult for those whom to try?
"Effectively. Now he will have to roll a cigar that's bigger than 90 meters. And if he beats it then the Cuban commitment is that the largest cigar in the universe should stay in the country where the best tobacco in the world exists. I'm not afraid of any opponent who wants to break the record because, despite my seven decades, I have strength and possibilities. "
Where this new giant tobacco be displayed?
"Here in the shop La Triada, along with my other records."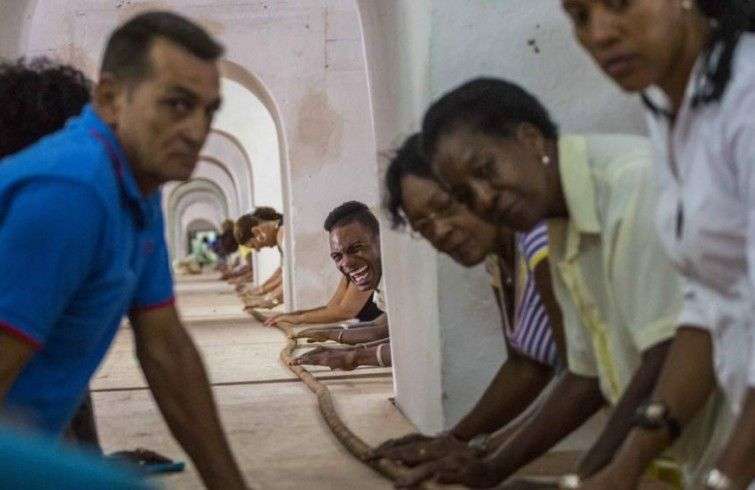 Hey, Cueto, when did you learn to twist tobacco?
"I learned in my province of Las Villas, in my town Rancho Veloz. From when I was 14 years old I was a tobacconist, it is what I like to do and the only thing I've done in my life. "
And does anyone in his family follow in his footsteps?
"No one. None of them wants to devote themselves to tobacco. My children have studied and not one of them has been inspired to follow me. Nor is my grandson motivated … "
And how do you expect then that Cuba retains the title of the largest cigar in the world?
"I'm counting on myself. If someone breaks the record the headquarters of Guinness World Record will get in contact with me and I will immediately step up, without any fear. "
Cueto wants to be fireproof, like the best cigar.
Authors