Rafael Sanchez uses coffee to create unique color combinations in his paintings. He started experimenting with coffee at a very young age, and today he has turned his improved technique into his own personal, semi Baroque style, recognizable both in his painting and his pottery.
"My mother would make coffee every day before going to bed," Sanchez told OnCuba. "One day, I stuck my fingers into a cup that was laying there with some leftover coffee, and I wiped my fingers on a piece of cardboard. The next day, I saw that the stains were still there, that they hadn't faded away. That was the beginning of my experimentation with this material. I still keep some of those early drawings."
His work includes a large number of paintings, pottery and engravings on cardboard and Dekel canvas. For the latter, Sanchez also makes frames out of wood treated with coffee and dough, which, in addition to the aesthetical effect, also provides the pieces with a distinctive smell.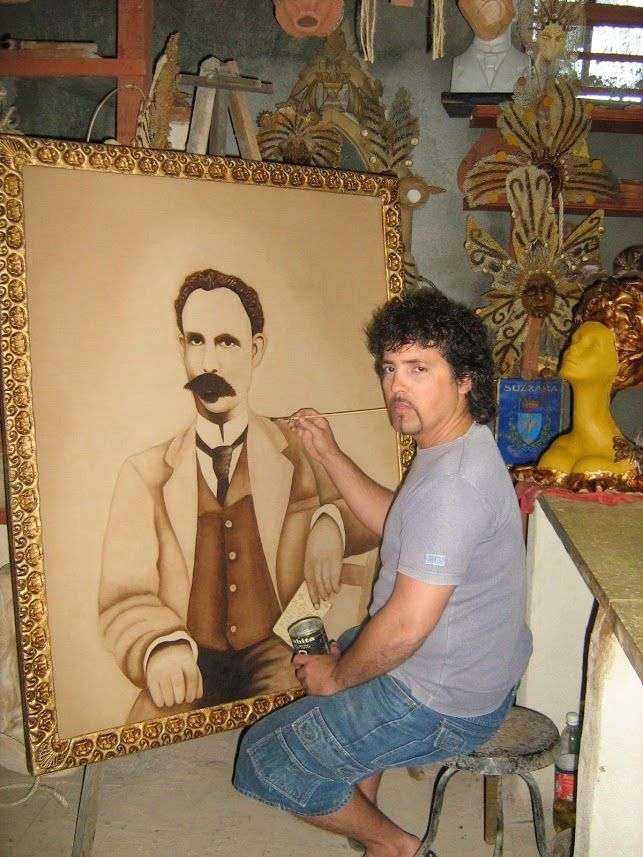 Sanchez said that he will always be grateful for the support he had from renowned TV host Rosalia Arnaez and late singer Merceditas Valdes, who sponsored an art workshop called CEMADEARTE ACHE, in the municipality of Guanabacoa. The workshop was an opportunity for Sanchez to take his art to the local community, especially to the children.
"This style is a little complicated," said Sanchez. "It's different from painting with oil, watercolor or tempera. I use a piece of cloth, brushes and water. I create chiaroscuro using the same color of the canvas. When I'm in the middle of painting a human face, for instance, I cannot stop for anything, not even to drink water, because if I do, the painting gets ruined."
"I have found ways to keep coffee unpolluted, and to avoid that it goes bad or becomes mouldy," he added. "There are two other artists in Cuba who use coffee in their work, and I have been contacted by foreign artists as well, people interested in learning about my conservation techniques, but I tell them that my know-how is registered in the Industrial Property Registry and that all I can say is that I use substances extracted from plants."
"In addition to pottery and painting, I enjoy doing social work," he added. "I like teaching children because it's a way for me to grow and make myself useful. Sometimes I even devote more time to those courses than to my own work."
"My studio is only a few meters away from my home. It's a space I was given by the municipal government for the work I do with the local community," he said.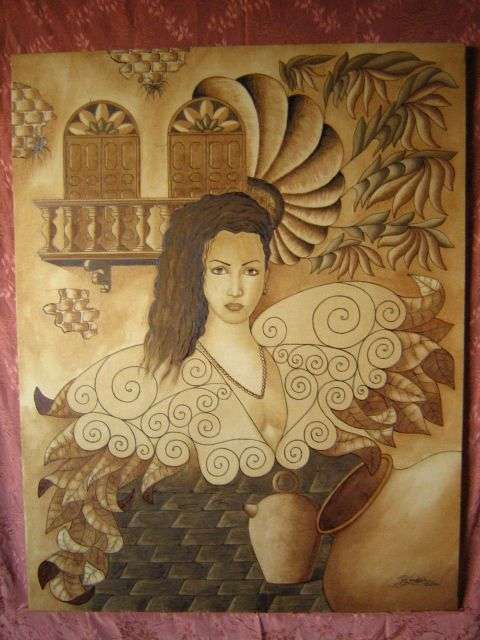 Sanchez has organized more than 175 exhibits in Cuba and abroad, and many of his works are in private art galleries in Portugal, France, Italy, New York, Mexico and the Dominican Republic.
In 2009, the Suzzara City Hall, in the province of Mantova, Italy, presented him with the city's Coat of Arms, the highest distinction granted to illustrious visitors.
His work can be seen in his gallery at the Museum of the Revolution in Havana, and soon it will be also on display at another art gallery that is to open soon in O'Reilly Street, in Old Havana.
A tireless artists, he thinks there's still much to do. "I'm satisfied with what I have accomplished, but I will continue to make efforts to get farther in my career as an artist, as a person and a member of my community. I'll keep teaching my courses to children and seniors, and I hope God gives me the health I need to keep doing with work."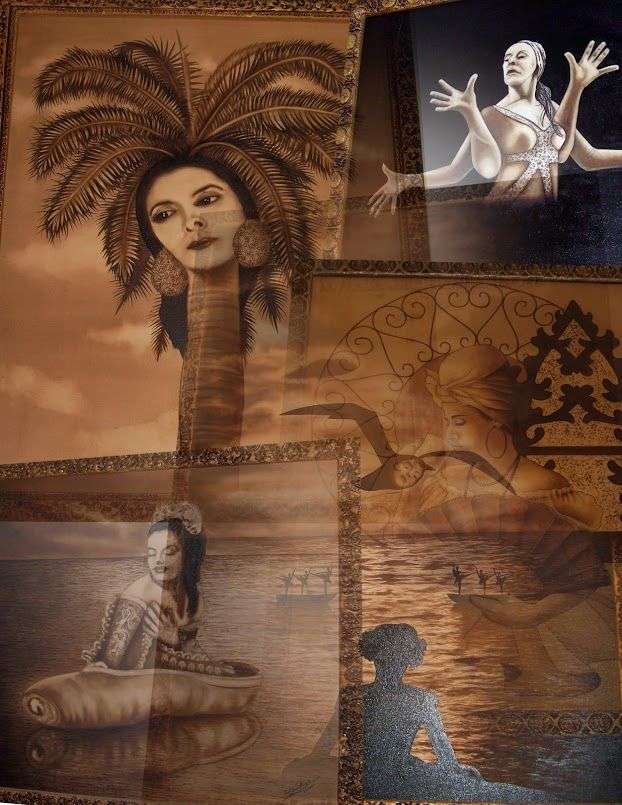 Authors