More than five million small pieces of ceramics, set together like pieces of a huge puzzle, make up the Mosaic of Hisham's Palace, one of the largest and oldest currently preserved in the world.
Built during the Umayyad Caliphate, back in the very distant 8th century, the mosaic is only a part — the best preserved by the way — of Hisham's Palace, a huge Islamic castle ordered to be built by Caliph Hisham Ibn Abd Al-Malik, ruler of this area of ​​present-day Jericho, in Palestine, between the years 742 to 744.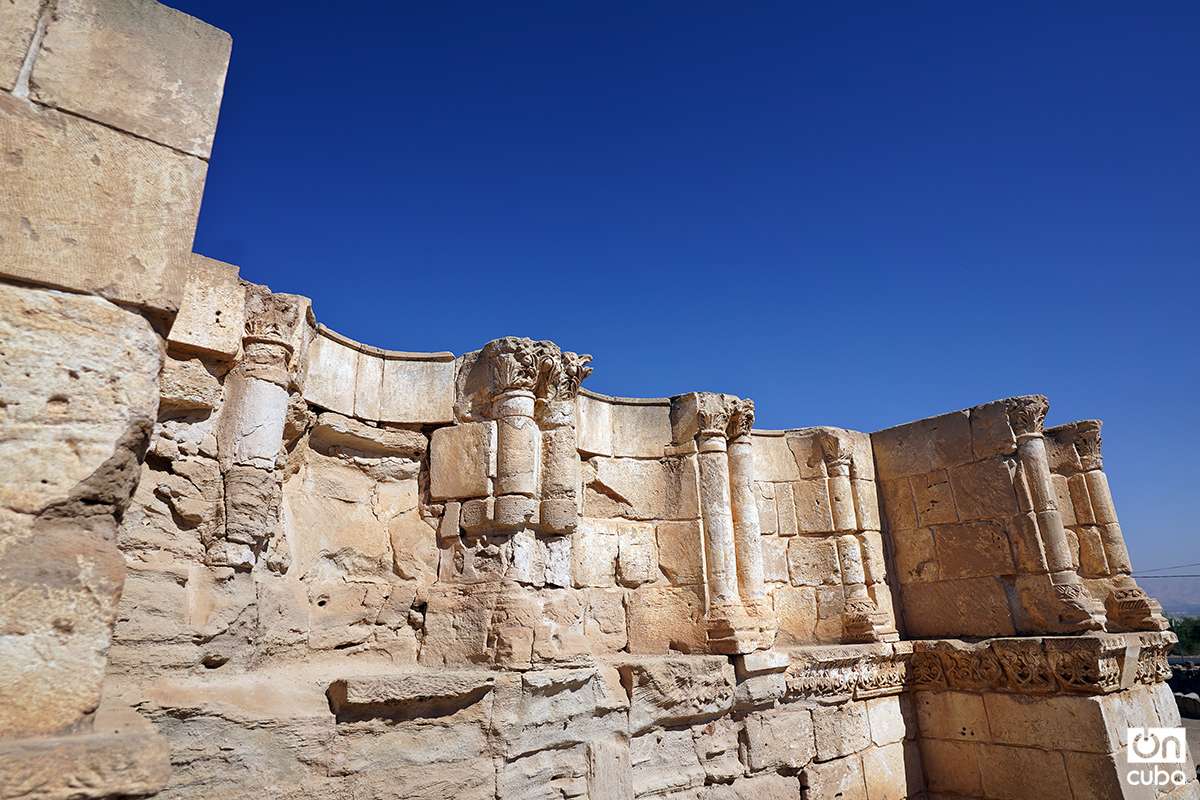 The splendor of Hisham's Palace was short-lived. An earthquake in 747 destroyed the courtroom and bathroom area. The complex continued to operate at half speed, or half palace, and was completely abandoned in the 10th century.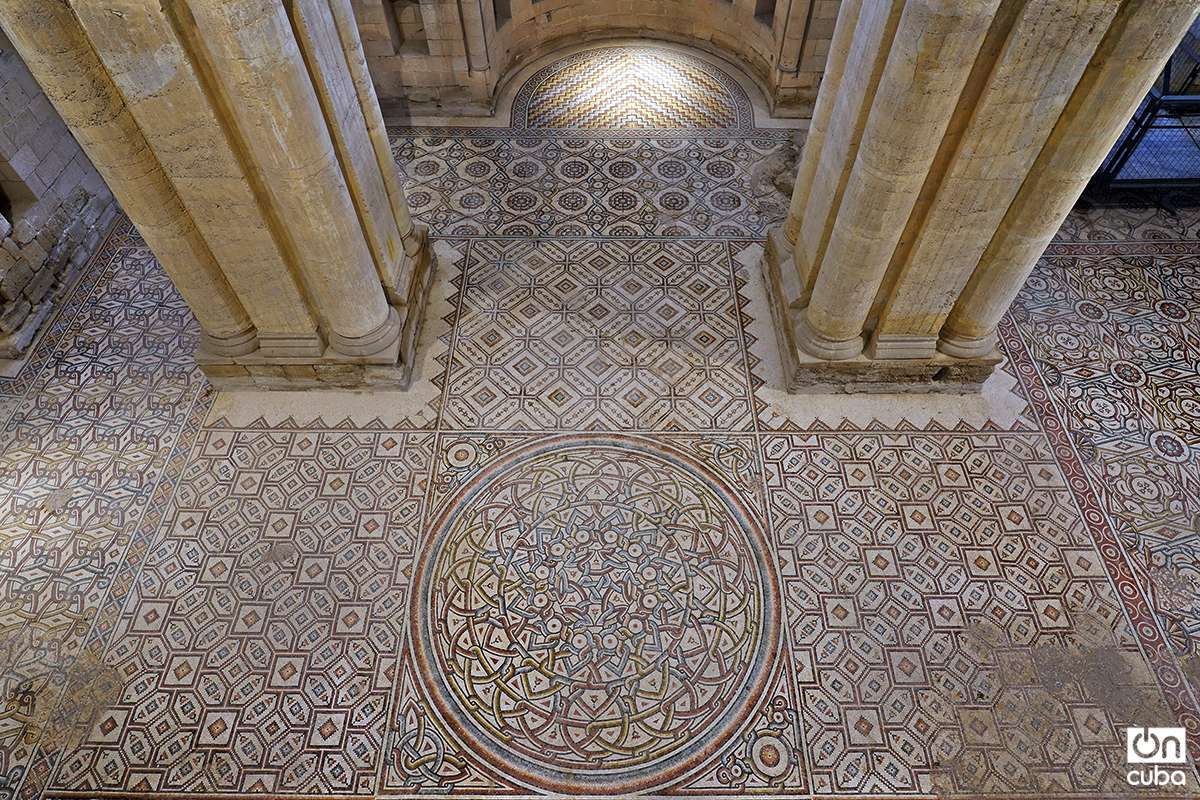 This marvel of design and architecture was forgotten for centuries. It was rediscovered in the late 19th century and it wasn't until the 1930s that excavations began to uncover the massive complex that consisted of the palace itself, a mosque, a bathhouse, and several other buildings. Unfortunately, what was discovered was not adequately preserved and it was abandoned, exposed to the elements and the laziness of men.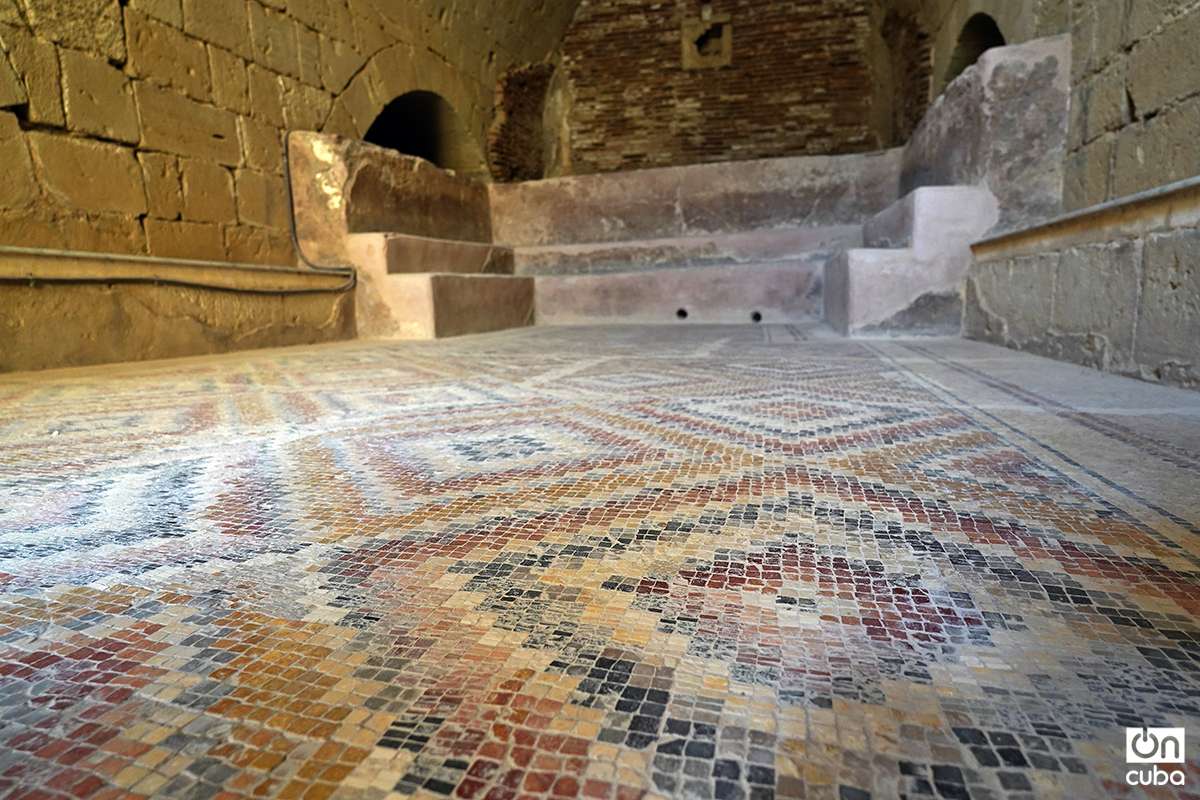 Just five years ago, work started between the Palestinian Ministry of Tourism and Antiquities and the Japan International Cooperation Agency to, once and for all, restore and protect the complex and, above all, the valuable and precious mosaic. In total, some 12 million dollars were invested in restoring the 836 square meters that the mosaic occupies and its surrounding area. 
Today a huge metal dome covers and protects the entire venue, open to the public just two months ago. Metal aerial walkways were built that allow visitors to walk through and admire the mosaic from a distance, walk on it, but without stepping on it. From the height you can see the dozens of panels that form different geometric designs, some even with such a deft handling of perspective and color that they even look like 3D images.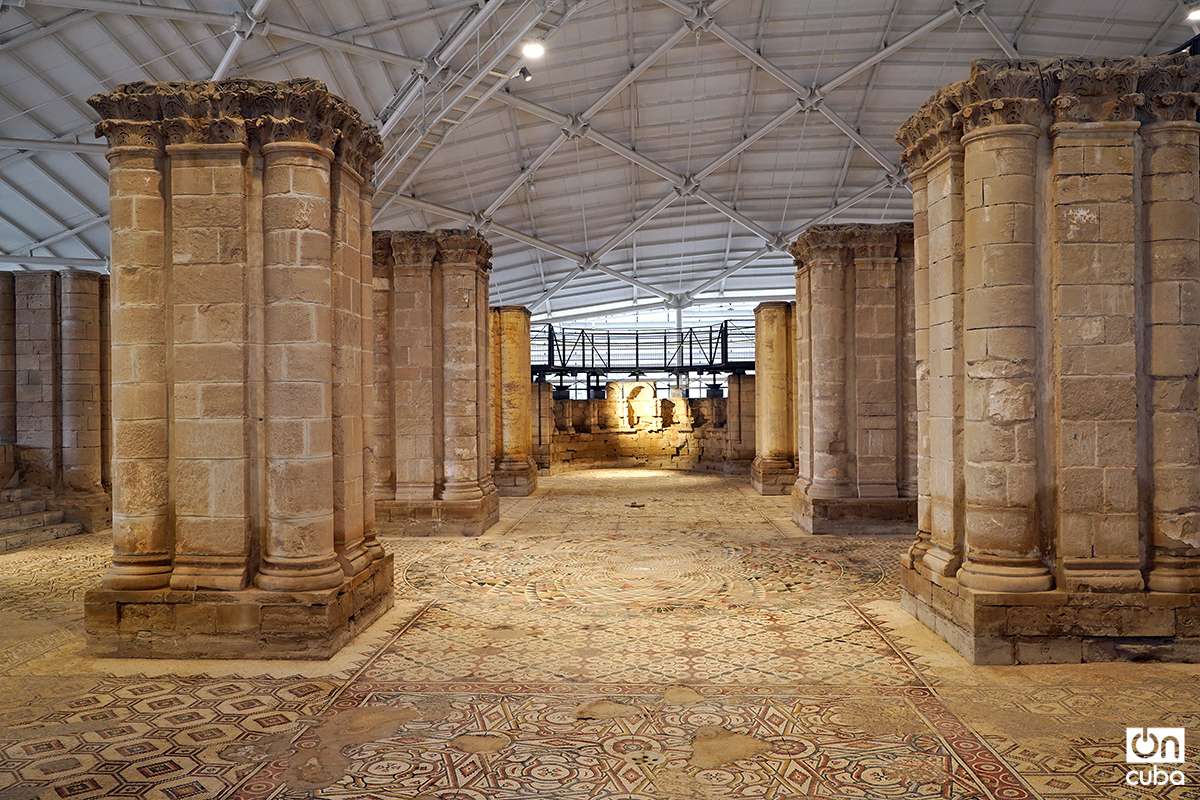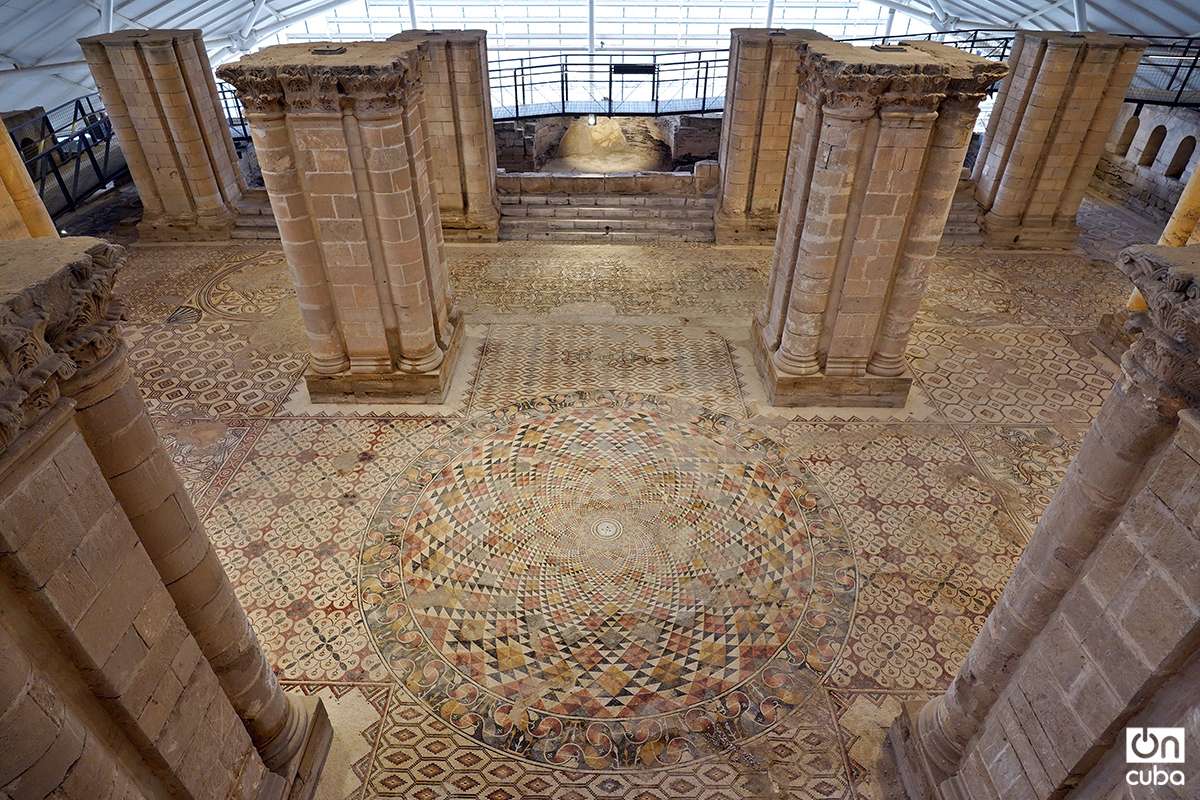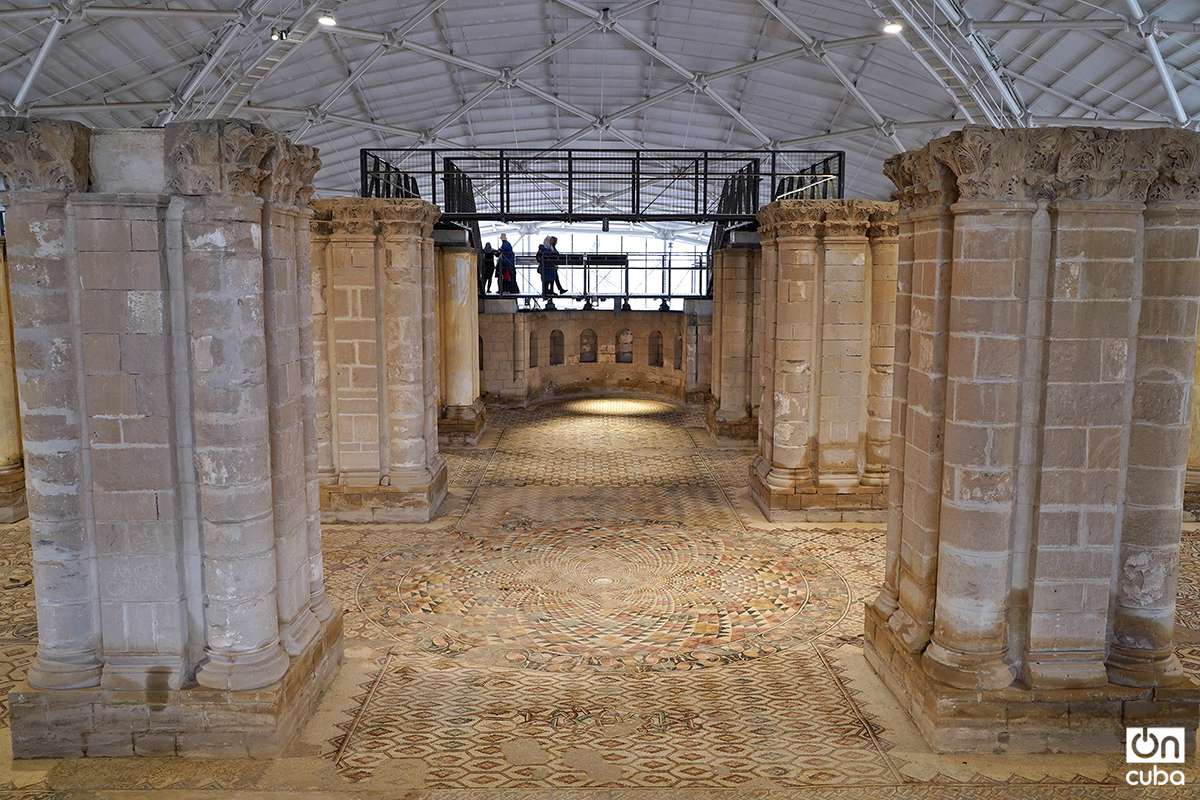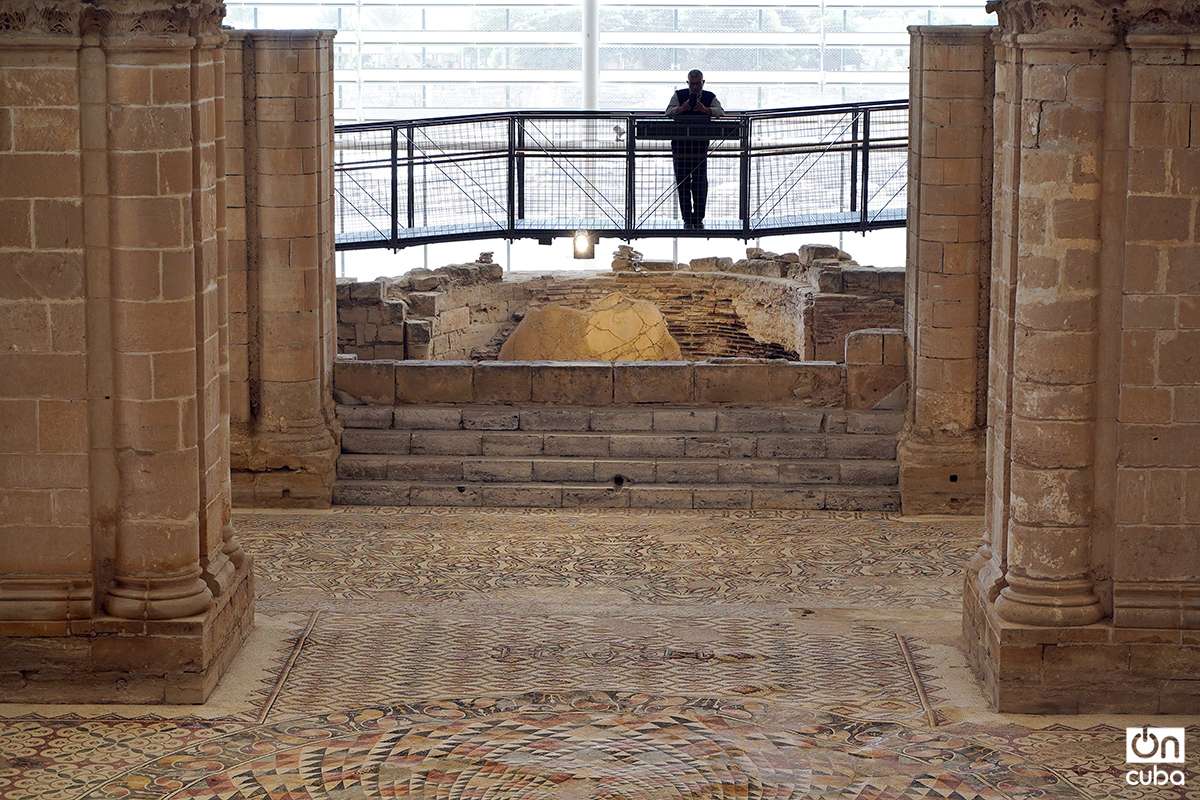 But without a doubt "the crown jewel," the most impressive image of this immense canvas made with Palestinian stones is "The tree of life," in which a lion attacks a gazelle while on the other side of the tree two others peacefully eat. The eternal dichotomy between war and peace, between good and evil, represented with colored stones that, seen from a distance, give an impressive realism to the scene.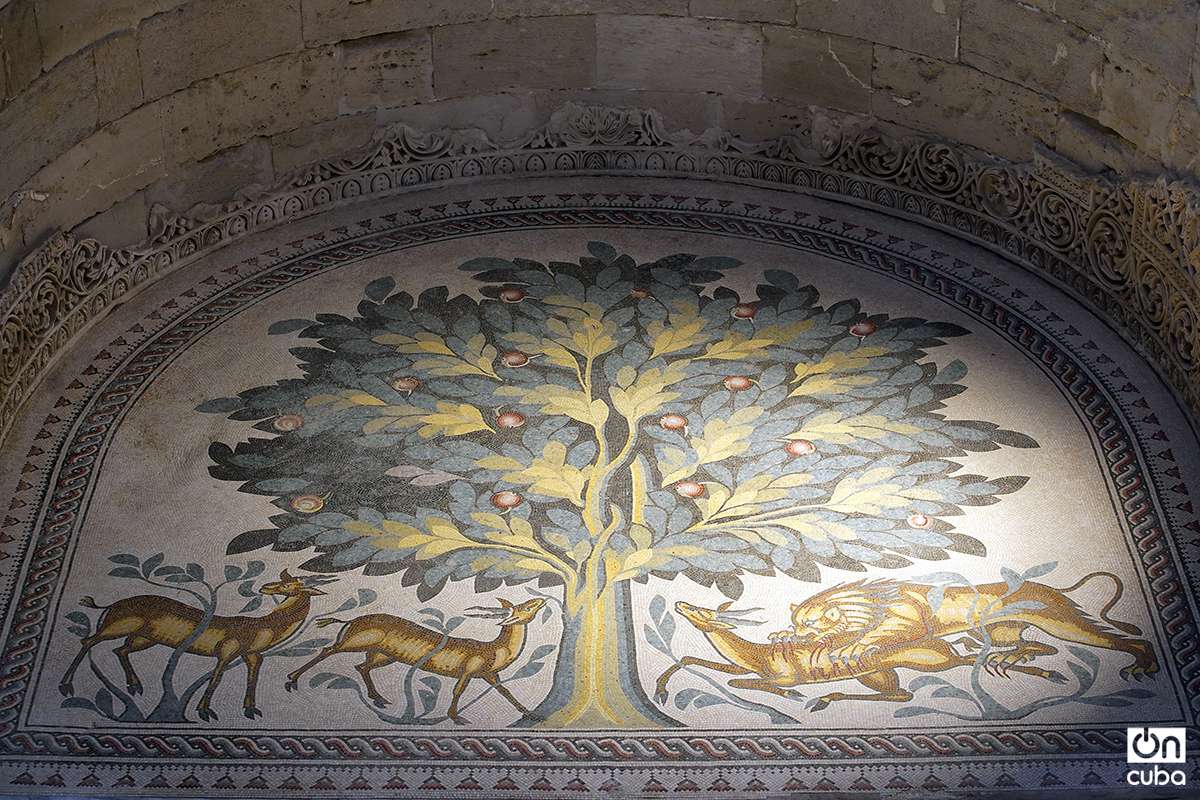 In the month that I have been living on this side of the world, I have visited this beautiful mosaic twice and I know that I will return many more times. I will try to show this millenary wonder of ingenuity and patience to each friend, of the many who have threatened to visit me, who pass by our house.
Author