Expatriate MLB baseball players José D. Abreu (Chicago White Sox), Alexei Ramirez (Chicago White Sox), Bryan Peña (Cincinnati Reds) and Yasiel Puig (L.A. Dodgers) travelled to Cuba as part of a Goodwill trip organized by their organization.
The delegation arrived in Havana only two days before the first anniversary of the rapprochement between the United States and Cuba, announced on December 17, 2014.
The group is headed by Joe Torres, MLB's Chief Baseball Officer, and Dave Winfield, special assistant to the executive director of the MLB Players Association.
It also includes stars such as Nelson Cruz and Clayton Kershaw.
The goal of the 3-day trip is to continue to give steps towards reaching agreements that allow for a normalization of relations with the island.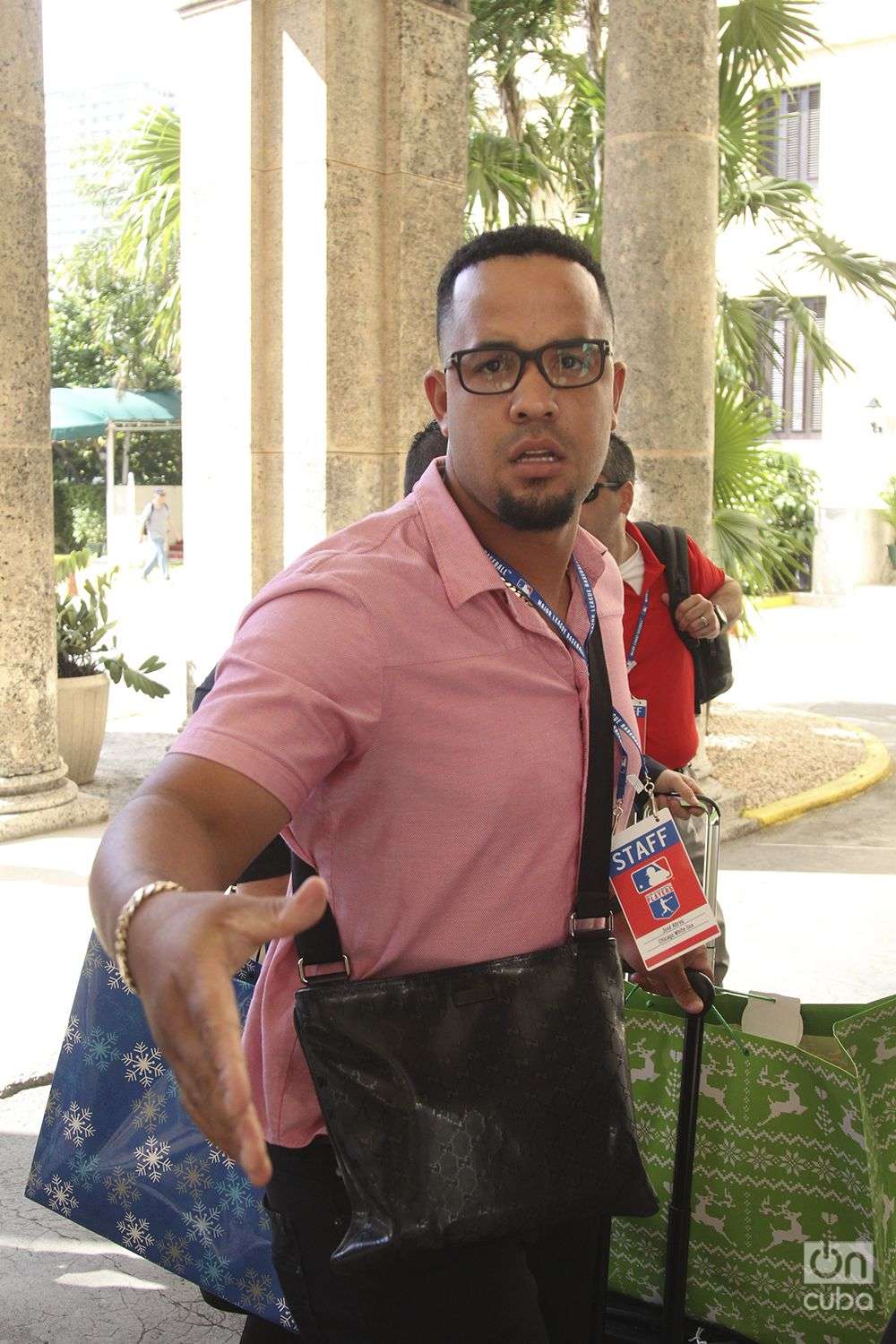 Organized with the agreement of both sides, the trip confirms that both parties are interested in working for a future understanding under which Cuban baseball players can join the MLB.
For the moment, any negotiation of this kind has to be subject to a special licence granted by OFAC, due to the regulations imposed by the U.S. embargo.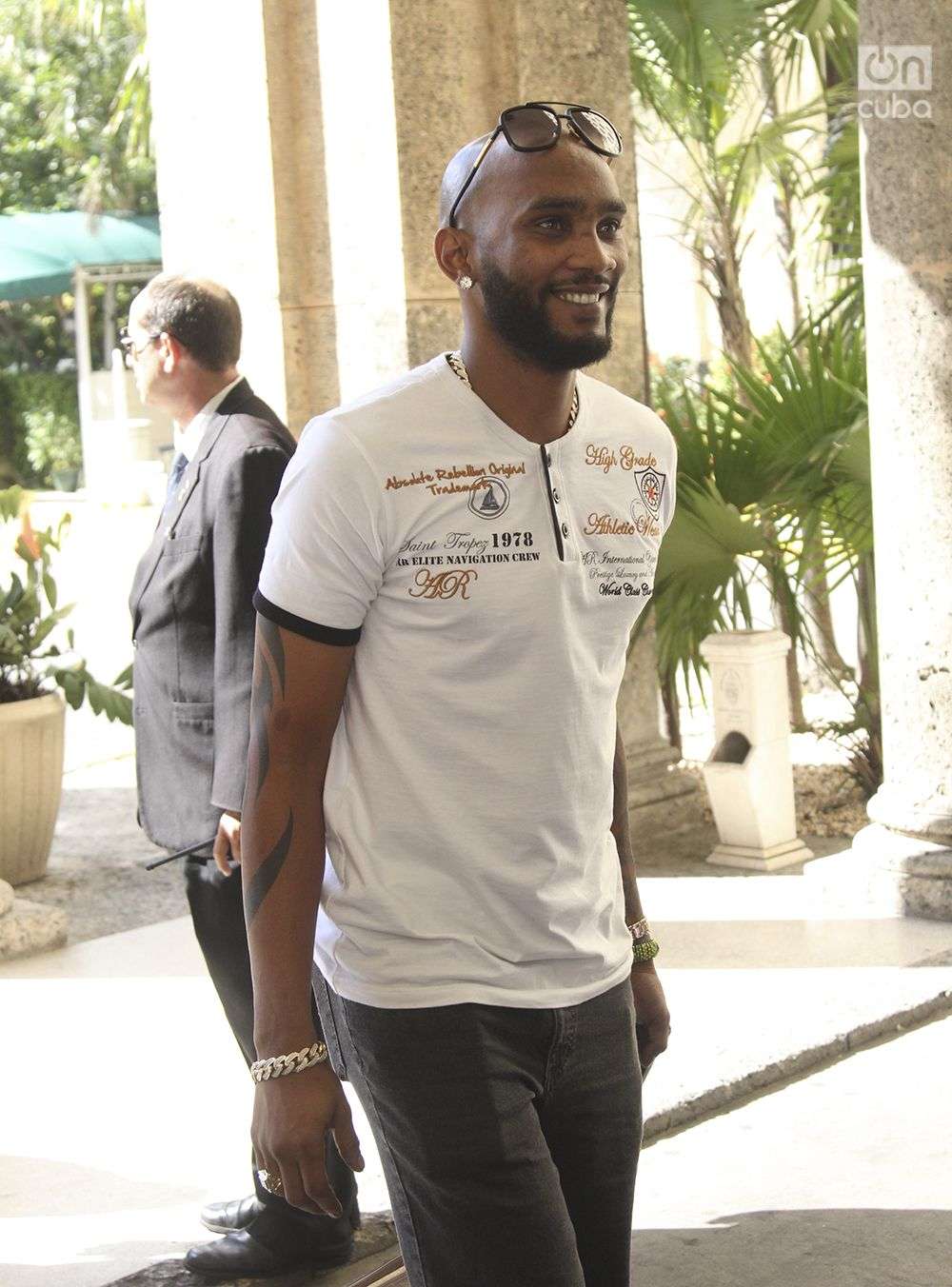 OnCuba learned first-hand that the Cuban government has not put any kind of restrictions to the visit of the Cuban expats.
Tony Castro, former Vice-President of the International Baseball Amateur Federation (IBAF) – and apparently one of the people behind the negotiations on the Cuban side – told OnCuba that the Cuban players would be taking part in the scheduled activities and that they could visit their families and enjoy the country on their free time.
At the entrance of the Hotel Nacional, where the visitors will be staying, José D. Abreu, who left the country illegally in a boat in 2003, said:
"Everything is fine. This is a blessing. There will be surprises. It seems that the day has come when we will be able to reach an understanding. They've told us there wouldn't be any kind of problem and that it's time to work out our differences."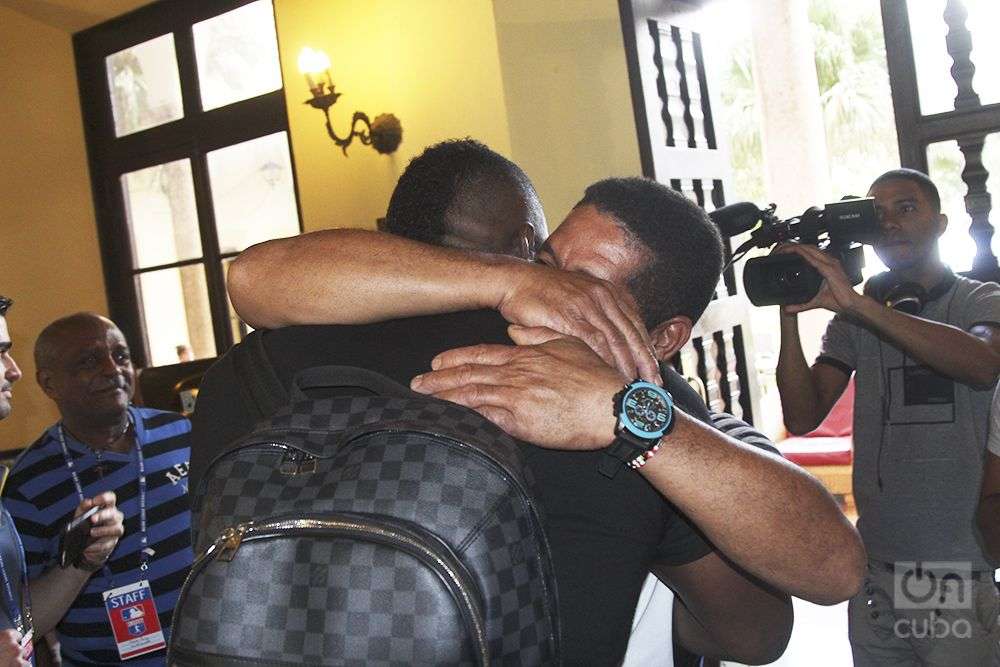 Alexei Ramírez said that upon their arrival they had met with some officials and they had told them that they had nothing to worry about. "They told us that this is our country, and that we are here to right the wrongs," he said.
Yasiel Puig, who made several attempts to leave the country illegally, said: "They didn't bring us here in vain. I can't believe I've set foot here again."
OnCuba couldn't talk to Bryan Peña because since his arrival at the hotel he was constantly surrounded by his family.
Their program in Cuba includes two clinics for children: one at the Latinoamericano Stadium, and another one at the Victoria de Giron Stadium, in Matanzas.
They will also donate equipment to some sports facilities.