For the first time in the history of Major League Baseball, six Cubans are playing for the same team. The L.A. Dodgers have found a gold mine in Cuba and now they want to exploit it.
Yasiel Puig was the first discovery, and the reason why the Dodgers' recruiters continued to keep an eye on the Cuban national league. The next hires were Erisbel Arruebarrena (25 million), Alexander Guerrero (28 million), Pablo Millan Fernandez (8 million), and Hector Olivera (62.5 million).
Yasmani Grandal, a Cuban-American who started his career playing college baseball for the University of Miami, was also added to the team.
"The more I think about it, the more unbelievable this seems to me," Grandal told OnCuba via email, "This was unheard of in the MLB: never before had so many Cubans been on the same team. It's a shame that not all of us are in the main team, that some are still playing in the affiliate teams, fighting for the right to a promotion. It would be great if someday all of us could be on that team."
Grandal, who plays as catcher for the Dodgers, is probably living his best years in the MLB. Ever since he managed to occupy this position, his performance has been getting better and better.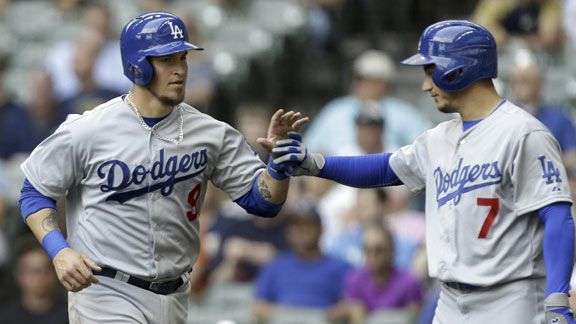 "Only Puig, Guerrero and I are in the team, but we are sure Olivera will be promoted soon," added Grandal. "We just heard that he will be playing for one of the affiliate teams soon. We are always side by side, we talk a lot, we give each other advice. In the end, we all share the same blood; we come from the same country."
For Erisbel Arruebarrena the MLB experience hasn's been exactly easy. Although he is a good outfielder, his offensive performance is still deficient.
"I made the main team a couple of times, but things didn't go well for me entirely," he wrote on Facebook following his suspension from the team for the rest of the season due to disciplinary issues.
When asked for details about the reasons for his suspension, Arruebarrena declined to comment. "I'll continue to work," he said. "That's the way it is in professional baseball. This is our job. You have to overcome the mistakes you make."
Arruebarrena, who like Yasiel Puig is from the central province of Cienguegos, had been with him in the same team. "He's on the road most of the time, but when we happen to be in the same city, we always get together, or go out to dinner. We've always been friends, even before coming here. We have very similar characters, we are both a little impulsive, and we always give each other advice. Puig can't wait to have me as a teammate in the Dodgers. That is my dream."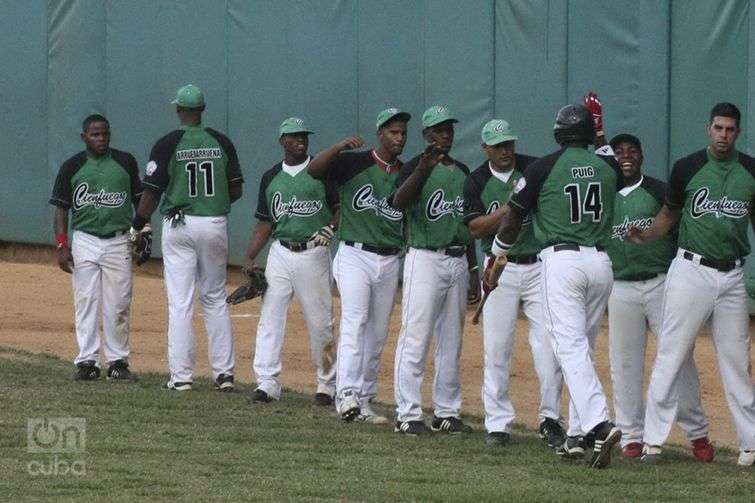 Alexander Guerrero is another Cuban for whom getting used to the dynamics of a career in the MLB has been difficult. He described his early years in the minor leagues as "rocky".
"It's reassuring to know that you have a Cuban by your side; that there's someone there you can reach out to. And if there's more than one, then it's even better. That makes life here easier. You can talk to them during training or lunch, without language being a barrier. Then, when we have some free time, we get together, or have dinner with our families," Gerrero added in his Facebook post.
Now Guerrero has to strive to get on to the Dodgers' first team. Although his batting level is good, Manager Don Mattingly has no plans for him for no. "It's complicated because here you have to train on your own," he said. "We were not used to that in Cuba, and that's why it's important to have other Cubans in the team, so that we don't feel that we're alone."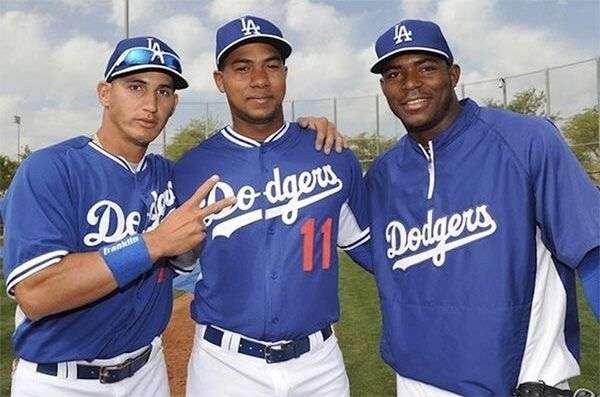 The next Cuban to get promoted to the official team must be Hector Olivera. That will be his debut in the MLB. A former Santiago de Cuba player, Olivera is getting ready to start playing for an AA-class team.
"The other Cubans have helped me since I joined the organization. We've talked a lot about the major leagues, mainly about the best training systems and team work. I hope to be in better shape soon to show my worth," he told OnCuba via email.
The seventh Cuban to join the big team could be Holguin's former player Pablo Millan, who's already playing for the affiliate teams. It shouldn't be long until his promotion.