The United States is going full speed ahead, Mexico is a strong candidate to enter the Top-4, and Brazil and Canada are vying for the second place at the Lima 2019 Pan American Games, in which Cuba, despite the overwhelming pace in boxing, is a step below the advanced group and with the feeling that it will not meet any of its goals.
Perhaps from within the delegation they still cling to the possibility of retaining the fourth place of Toronto 2015, or equaling Canada's 36 gold medals, but the island's fans, who suffer and enjoy the Games from a distance, hardly believe it's possible.
One might think it's a pessimistic vision, but in reality we are facing an indisputable reality when coming face to face with the numbers. Halfway, Cuba has a considerable deficit of titles compared to Toronto, taking into account only finished sports.
In Canada, 13 gold medals were won between artistic gymnastics, taekwondo, weightlifting and canoeing, disciplines that now contributed two golds. The negative difference is 11.
Somehow, boxing has stood up for the country with its eight gold medals, and shooting, which is not yet over, has also contributed more than expected. In the particular case of the boxers, they exceeded by far their Toronto performance, when they climbed six times to the top of the podium.
With a team 70% similar to that of four years ago, Cuba demonstrated its power in the ring and for the second consecutive time won medals in all divisions, in addition to increasing to 98 its al-time record of titles.
Osvel Caballero (56 kg) and Dainier Peró (+91 kg), two of the rookies in these games, climbed to the top with blunt victories, while Lázaro Álvarez (60 kg), Andy Cruz (64 kg), Arlen López (75 kg) and Julio César La Cruz (81 kg) followed the golden path without major worries.
On the other hand, Roniel Iglesias (69 kg) won with the just points, without luxuries or abysmal difference, and Erislandy Savón (91 kg) received a gift from the judges in his decisive fight against Ecuadorian Julio César Castillo.
Left as part of the debts were Yosbany Veitía (52 kg), who lost his third finals at the Pan American Games, and light flyweight Damián Arce, from which specialists did not expect much more than a bronze medal.
Undoubtedly, the boxing thrust is a breath of fresh air for the island's delegation in the equator of the competition, but we are questioning more the possibility of reaching the proposed goals just after winning so much.
Cuba woke up this Saturday, August 3 with 14 titles, and it is hard to believe that, between wrestling, judo, track and field, rowing, cycling, karate or other electrical discipline, 22 golds can be obtained to at least match Toronto's total of 36.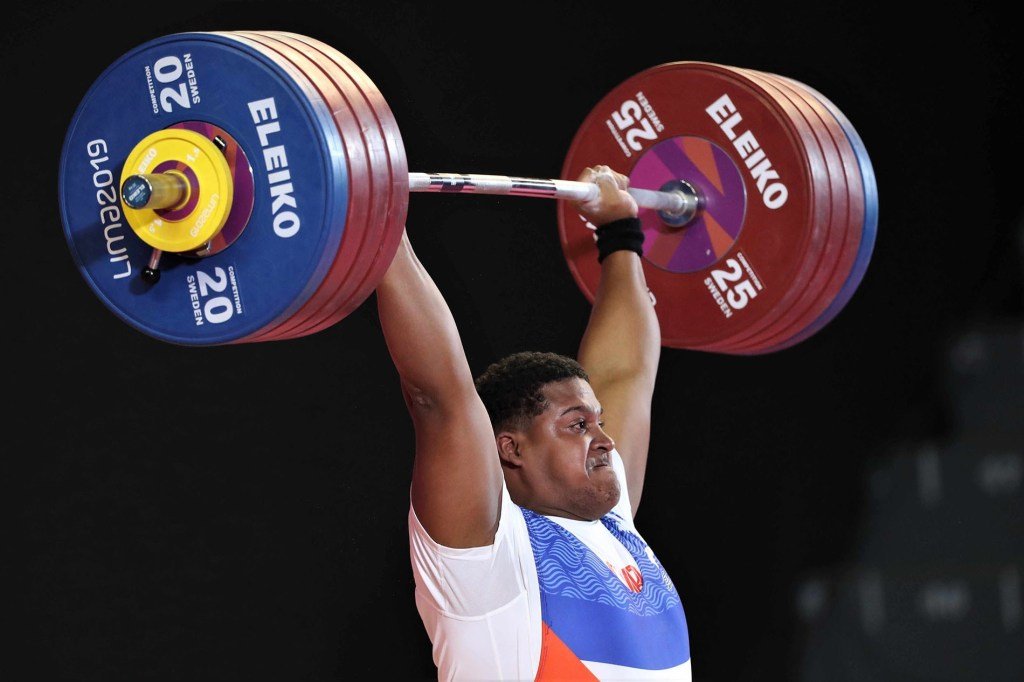 But let's not say 36, the 30 gold metals―which would be Cuba's lowest total since the 1967 Winnipeg Games―now seems difficult to achieve, unless wrestling, judo and track and field, three sports with huge national tradition, give a good performance and break with all pre-competition forecasts.
Despite this, it cannot be said that Cuba, in general, has competed badly. After concluding the first week, there isn't a negative or disappointing feeling, and examples of improvement abound, beyond the colors of the medals.
Leydi Laura Moya, Lester Ders and Jorge Ricardo Figueroa, the modern pentathlon kids, left a memorable performance against the Americas' best exponents and won two silver and one bronze medals, while Hubert Godoy, Alejandro de la Cruz and Yesenia Ferrera showed that the potential of artistic gymnastics in Cuba goes beyond the big stars.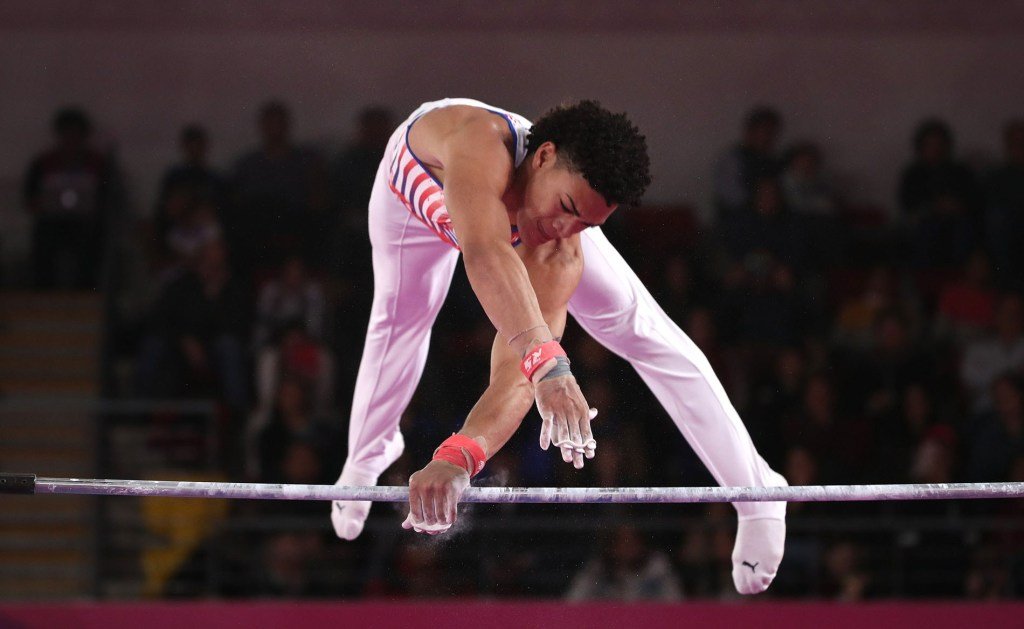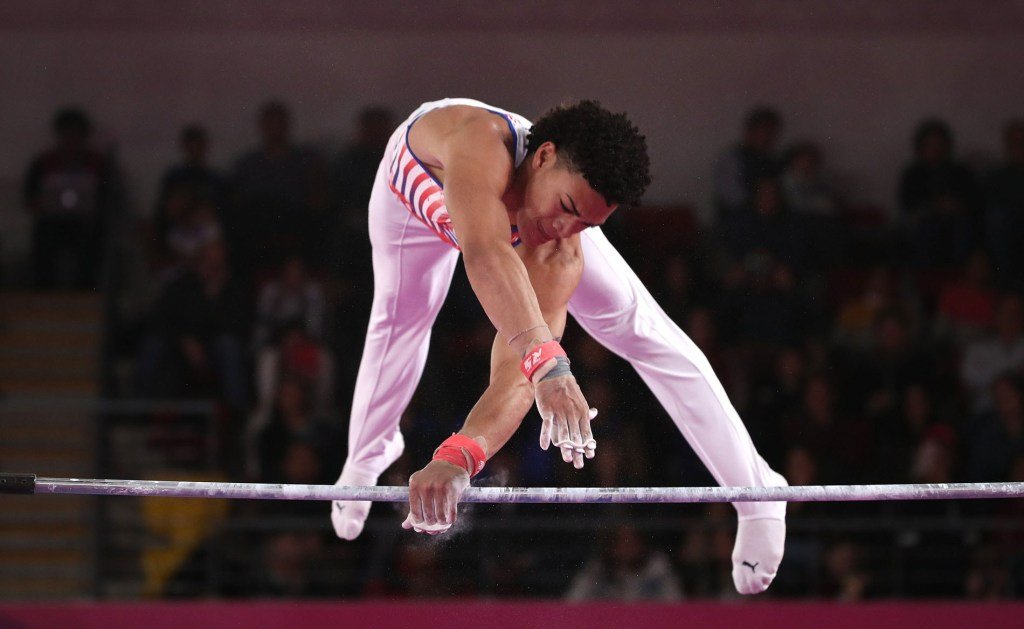 Meanwhile, Laina Pérez, Jorge Grau and Jorge Félix Álvarez showed that much can be done almost without resources by winning four gold medals in sports shooting, Cuba's real revelation in these Pan Americans along with the individual performance of the young Mayvihanet Borges and Katherin New, unexpected champions in canoeing.
Of course, there are always the exceptions, disciplines or figures that fall below their real possibilities. There is the case of Rafael Alba, whose potential was to climb to the top, or that of baseball and male handball, two teams that came with great hopes and leave empty-handed, although their realities are very different for the future.
But now it's not worth either gloating about the glories or lamenting past misfortunes. The second half of the Pan American Games in Lima is an immense challenge for Cuba, a pressure challenge, everything to try saving the honor of a delegation that is no longer what it was.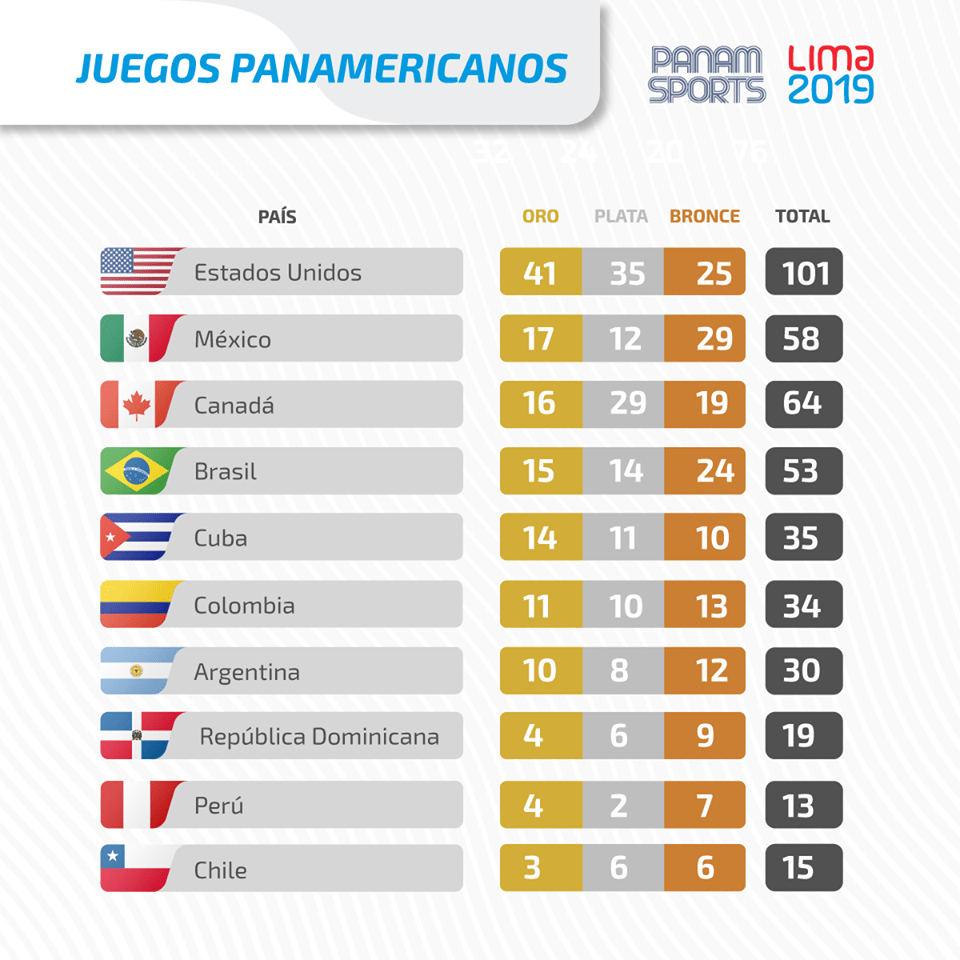 *Caption
PAN AMERICAN GAMES
COUNTRY GOLD SILVER BRONZE
United States
Mexico
Canada
Brazil
Cuba
Colombia
Argentina
Dominican Republic
Peru
Chile
Authors