It is no longer a possibility, but a fact: The Rolling Stones performed in Cuba.
On Friday 25 I got to Ciudad Deportiva at 11 a.m. to wait for the concert, and it was worth it: I got an incredible spot, less than 10 meters away from the stage. The problem with those positions is that you cannot change places later. It goes beyond a moral imperative: you cannot move, literally. You must be sitting or standing in your spot for long hours.
Stretching your legs or turning around is a manoeuvre as complicated as solving a Rubik cube: the person next to you will have to change positions, and then the person next to that one, and so on. But when the concert start you congratulate yourself for having resisted.
"We know that there was a time when it was not possible to listen to our music in Cuba. Well, here we are. Times have changed," said Mick in his introduction to one of the songs.
He's right: things have changed. The band that many decades ago was portrait as the quintessence of the decadence and degradation of young people in capitalism is closing its Latin American tour, "Ole", -a name that in my opinion is not very appropriate- in Havana, and the public have welcomed them as if they were gods.
They are not gods, but they are living icons and legends. This is not a band that just formed and has a couple of very famous singles. This is an essential name in the history of contemporary culture.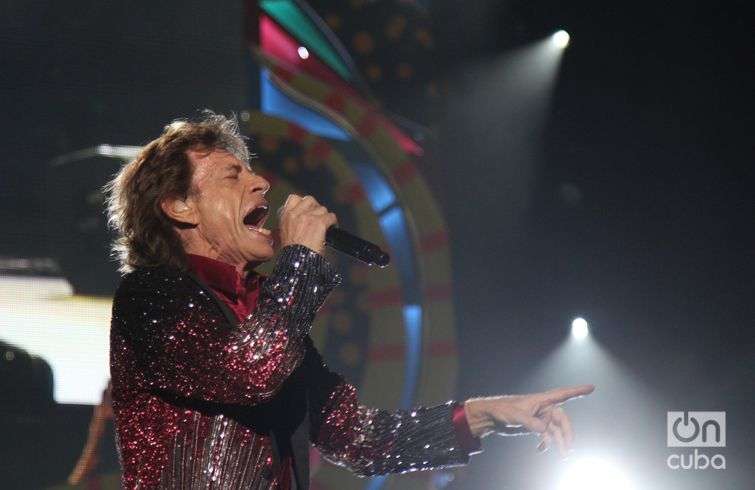 Although the stage was impressive, it looked more compact to me than the ones that were built for tours like Voodoo Lounge (1994-95), Licks (2002-03) and A bigger bang (2005-07). It was more centered in the music than in the visual effects: no flames, no fireworks, no giant inflatable figures or moving stage.
Charlie's drums, which used to be located well to the back, have a more central presence now. This also allows him not to lose sight of Mick when he runs to the sides of the stage. Many of the band's regular contributors were there too (Darryl Jones, bass; Bernard Fowler, chorus and drums, Chuck Leavell, keyboards; and Tim Ries, saxophone), and new ones, such as young promise Sasha Allen, who replaced Lisa Fisher in the chorus.
Towards the end of the show, a Cuban choir joined the band to play You can't always get what you want. And now that I mention this song, here's the whole set list:
Jumpin´ jack flash
It´s only rock and roll
Tumbling dice
Out of control
All down the line
Paint it black
Angie
Honky tonk women
You got the silver
Before they make me run
Midnight rambler
Miss you
Start me up
Gimme shelter
Sympathy for the devil
Brown sugar
You can´t always get what you want
(I can´t) get no) satisfaction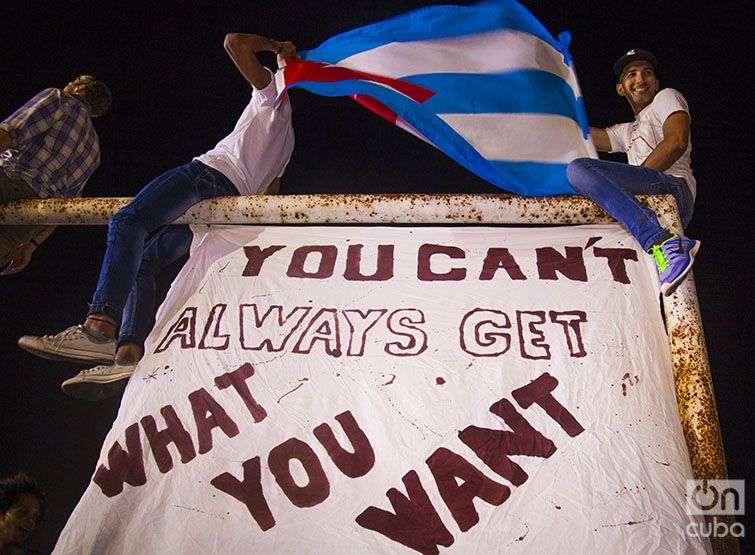 The band sounded firm and powerful, and the concert had many beautiful moments, with a devoted and enthusiastic audience – although, let's be honest, nine out of ten people didn't know more than three or four songs.
As for Mick Jagger, that man must have made a pact with the devil. Nobody can display that energy with almost 73 years old (his birthday is on July 26). And the rest of the band followed him closely: as soon as they start playing, they are like kids enjoying themselves. Keith got more at ease as the concert advanced, his solos in Sympathy and Satisfaction were expressive and fluent, his singing was remarkable, especially in You got the silver. Ronnie was brilliant in Rambler. The only exception to this rule was Charlie Watts, who always has that attitude of "the things you have to do to make a living, I'd love to be home listening to jazz." But he is the engine in the band and one of the people responsible for the design of the stage.
There were other details that speak of the band's professionalism: Mick presents the songs in the language of the country where they're playing. Not only can he speak French, German, and Spanish -with an accent though-, he also did research about popular slang phrases and used a few of those.
He told the public that on the night of March 24, the day they arrived, they had gone to the Casa de la Musica in Miramar to dance rumba. People laughed and applauded those kinds of comments. It is impossible not to love them. I don't know how many people attended the concert (I wouldn't be surprised if the figure reached half a million) but I know that last night, the Rolling Stones earned legions of new admirers in Cuba.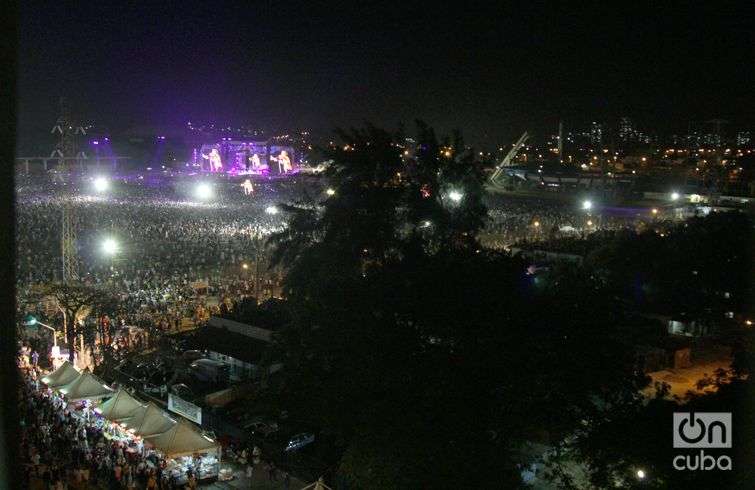 Authors