The visit of the first group of American Congressmen who visited the island after Presidents Raúl Castro and Barack Obama announced on December 17, 2014 the reestablishment of diplomatic relations between the two countries concluded.
The delegation, which arrived last Saturday, was chaired by Sen. Patrick Leahy, who has been several times on the island, has met with President Raul Castro, has been an active promoter in the normalization of relations between the two governments and who, just a month ago, visited the island to pick up Alan Gross when he was released by the Cuban government .
The delegation, made up just by Democrats, was also composed by Senators Richard Durbin (Illinois), Debbie Stabenow (Michigan) and Sheldon Whitehouse (Rhode Island); and the members of the House of Representatives: Chris Van Hollen (Maryland ) and Peter Welch (Vermont).
At the conclusion of the two-day visit to Havana, the delegation met with the foreign press to publicize its views. The senators explained that they had important meetings with senior officials of the Cuban government, including the Minister of Foreign Affairs and the one of Agriculture and added that issues related to business, communications, medicine, agriculture, among others have been addressed. They also said they found a very favorable atmosphere regarding the policy changes between the US and Cuba recently announced by the two presidents.
"With the speeches of Presidents Barack Obama and Raul Castro on December 17, fifty-two years of policy have been changed from one day to another, it has been extraordinary," said Senator Leahy, who claimed to have met with people linked to technology, agriculture, Cuban art, as well as with Cardinal Jaime Ortega who helped him and other persons to facilitate talks between Pope Francis and President Obama.
Senator Richard Durbin said that "In just two days, a high-level delegation will travel from Washington to Havana to meet with Cuban government, this is a historical fact." "We have been detained in the same policy toward Cuba for over 50 years … we now move into a new age … it's a huge step," he noted.
For Senator Durbin this is much more than increasing business and travels between Cuba and the United States, "it is a matter of developing relations and exchange of ideas. Many of us believe that ideas are promoters when coming from the base of human values and human rights, and open up to Cuba and to relations with the US is an opportunity to advance in this hemisphere… When we heard that as a result of this blockade or this Embargo, part of the milk powder purchased by Cuba comes from New Zealand, instead of coming from United States, at just 90 miles away, it is quite obvious that things should and can change … We hope that in a short time we should have better relationships and a better future for both countries. "
Meanwhile Senator Debbie Stabenow stated: "We have much to do, we must go step by step. This has been a very important step, the first government delegation coming to Cuba since the two presidents decided to open the doors. "From his talks with Cuban government officials he stressed: We had a very productive meeting with the Minister of Agriculture this morning, we can work together, share information and research, open up opportunities for new products … we do not want anyone else to worry because weather does not allow to have potatoes, or milk, fruit, vegetables, grains or meat … we would love to be partners in these lines. In turn, Cuba has become a leader in urban agriculture, something we are developing in America, and I think we can share experiences in this field and we will do so in a conference on the topic in April, "he stated.
Meanwhile Sheldon Whitehouse and Chris Van Hollen commented on the special moment experienced by the relations between the two countries and hopes of both peoples that them to progress. "We now have to work to make these changes possible and translate these into specific areas, that was the purpose of our meetings," said Whitehouse.
"It was very good to realize the enthusiasm of the Cuban people by the normalization of relations between our countries. I think what we all appreciate is that this is the end of a policy, but the new policy will work if we make it work, "Peter Welch told reporters."We have two challenges, one is practical … our farmers can work together and have normal relations, ordinary people can be benefited from the commercial and cultural contact … the second one is political: we will still have obstacles here and there, all of us here have democratic aspirations and we want the whole world and all countries to be able to play their role in life they have and we are committed to both levels: political and practical, to do everything we can through this policy that has been changed by President Obama to achieve results ", Welch added.
Patrick Leahy said he agreed with Pope Francis in that the embargo is something that should have been abolished long ago. But its effective disappearance will depend on the opinion of the American people to whom the US Congress should answer. He also noted that in all his meetings in Havana, both with the government and dissidents, he feels that most supports the new change in US government policy toward the island.
The legislators also commented on their impression that most Americans approve the actions taken by President Obama towards Cuba, and especially the young people understand that a policy that has lasted over 50 years should have been changed.
About the time of opening of the US Embassy in Cuba, the senators reported that steps are being taken by the Department of State and the President without congressional action to mediate; that the Obama administration will continue taking steps that contribute to the normalization of relations between the two governments and that they hope that the Embassy can be opened as soon as possible.
This visit concludes just two days before the beginning of the official rounds of negotiations between the two governments to be held on January 21 and 22. The Cuban delegation to these meetings will be headed by Josefina Vidal Ferreiro, general director of the United States in the Cuban Ministry of Foreign Affairs.
The first day will be devoted to migration talks and the US side will be chaired by Edward Alex Lee, deputy assistant secretary of the Bureau for Western Hemisphere Affairs, belonging to the State Department. Meanwhile, on January 22 it will take place the first meeting on the process of reestablishment of diplomatic relations between the two countries, which will be chaired on the US side by Roberta Jacobson, Assistant Secretary of State for the Western Hemisphere Affairs.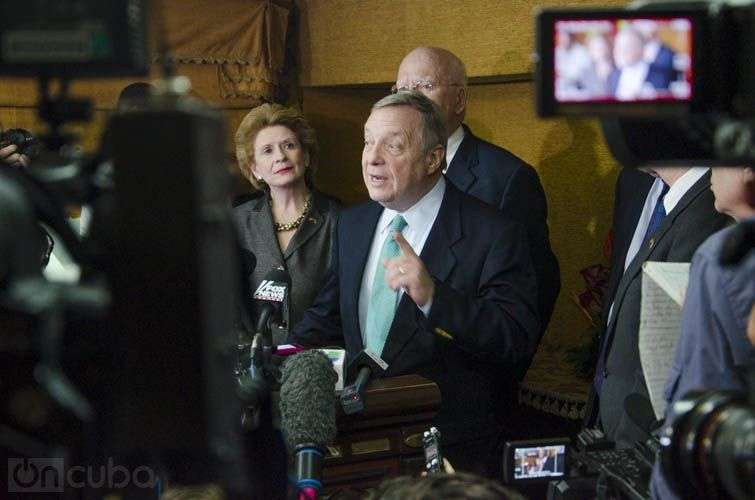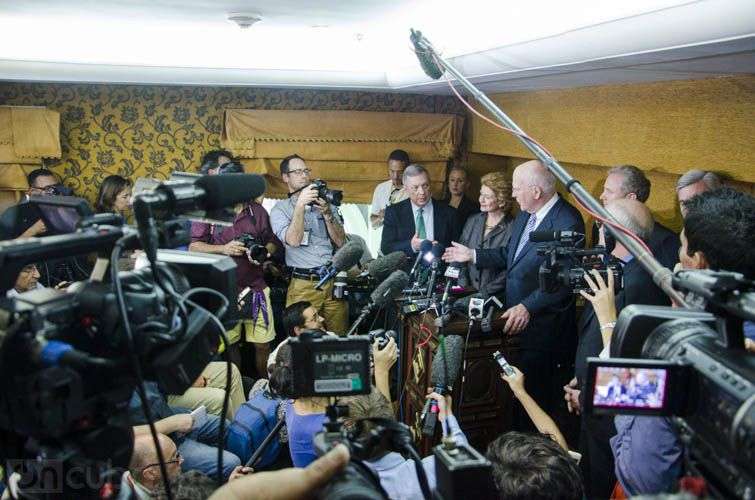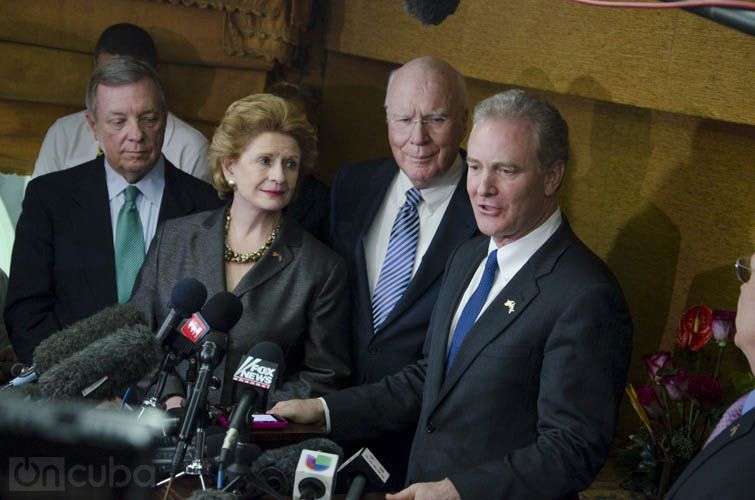 Authors