The general director for the United States of the Cuban Ministry of Foreign Affairs, Carlos Fernández de Cossío, affirmed that the U.S. government "has been denying visas or delaying the granting of visas for Cuban diplomatic officials" at the island's embassy in Washington, which "forces Cuba to reciprocate."
Fernández de Cossío said that this situation "damages the functioning of the two diplomatic missions" and that it is an "untenable position." He said that "it is something that is trying to be presented as an incident" to seek the closing of the embassies.
"The United States refuses to grant Cuban officials a visa for certain responsibilities in our embassy, ​​which are analogous to their responsibilities in their embassy in Havana. It is an untenable position," he said in an interview with the official Cubadebate portal.
"The government of the United States cannot expect that, by denying certain minimum conditions to the Cuban embassy in that country, all the conditions it demands for its diplomatic mission here will be guaranteed," he added.
However, he said that his government is "fully committed" to the "proper functioning" of the respective diplomatic missions and is willing to "accommodate the U.S. embassy's personnel requirements, ​​provided they are willing to accommodate the requirements of our embassy staff in that country."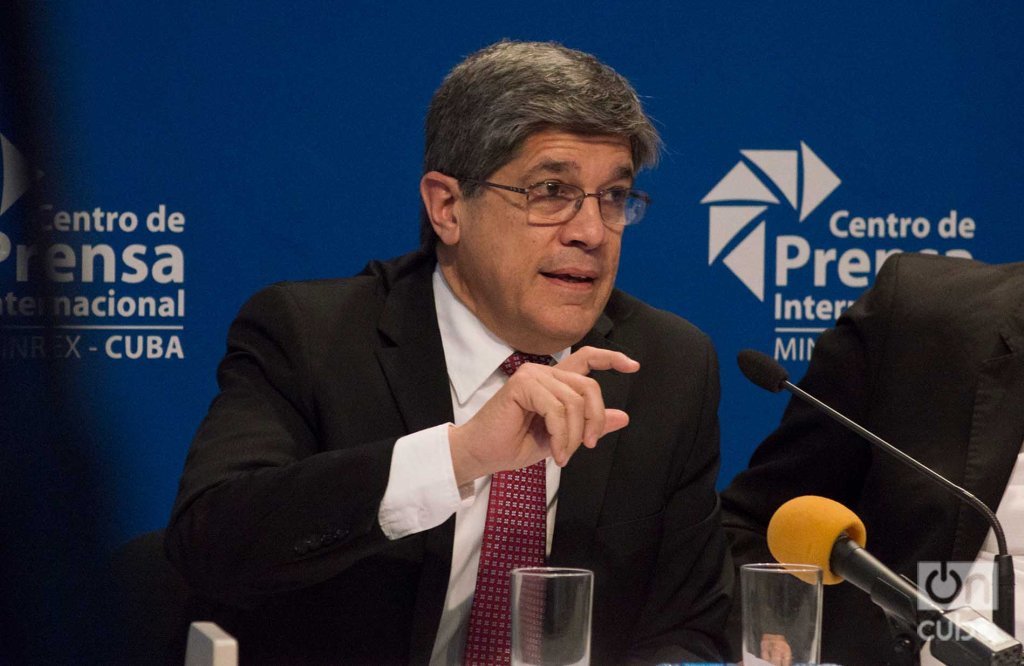 In addition, he explained that although the Foreign Ministry knows that "there are those who within the U.S. government, or persons with influence within it, have promoted that intention (the closing of embassies)," Cuba "does not intend to take that step."
"It is not our intention, nor do we believe that anyone wins with it. Our people win nothing with this, nor would the people of the United States win with this. What is true, and this must be understood, is that the functioning of the embassies in the respective countries depends on the will of both parties and is based on reciprocity. Working and staff conditions must be reciprocal, although not identical," he reaffirmed.
The diplomat also said that the U.S. authorities responsible for the security of Cuban officials "are not always able to fully guarantee security" and are tolerant and even accomplices of "the most aggressive anti-Cuba elements."
"We have bitter experiences in that regard," he said.
Fernández de Cossío made a recount of the rollback in bilateral relations during the administration of Donald Trump.
"Several areas of bilateral cooperation that had been formalized between the two countries are almost all paralyzed. Bilateral dialogue mechanisms are almost non-existent. Additional obstacles have been introduced to cultural, sports and educational exchanges, as well as to the links between families on both sides of the Strait s of Florida," he explained.
In his opinion, "it is logical to expect that they adopt new measures" against Cuba and "against what is left of bilateral relations, as it is something they have publicly made a commitment to."
"Anything can be expected from those who have the goal of harming the population, harming the daily life of Cubans, depressing their standard of living and making it more uncomfortable. That has been the obvious meaning of the measures taken throughout this year, just referring to the most recent ones," said the official, who also envisages measures aimed at "cutting off in even more absolute terms any contact or exchange between peoples from both countries, including exchanges between Cubans living there and their country of origin."
Authors