After analyzing all the medical discharges given to patients recovered from COVID-19 at medical centers in Camagüey, this province yesterday joined the program to extract hyper-immune plasma through the automated plasmapheresis process, consisting of obtaining antibodies against the disease.
According to Dr. Yohanka Fernández Céspedes, the first step is to perform a rapid test to detect if the donor has enough active antibodies against the disease.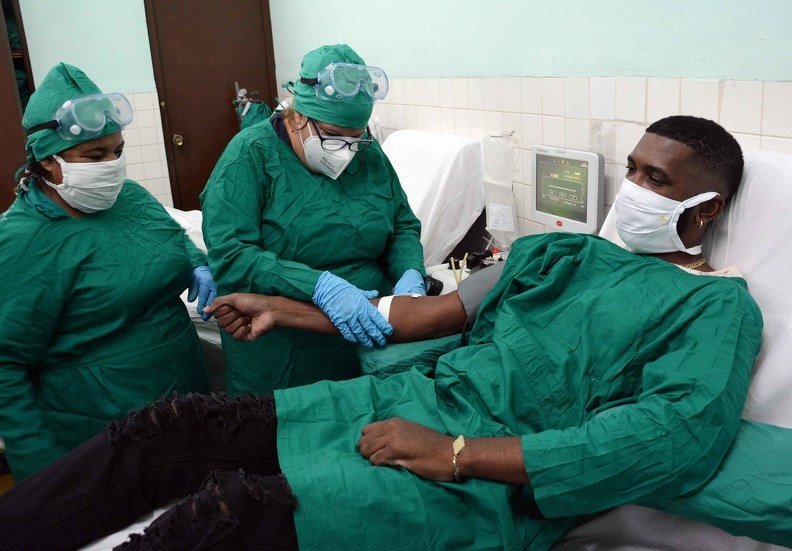 Hyper-immune plasma is being used in patients admitted to the Amalia Simoni and Octavio de la Concepción y de la Pedraja hospitals, she said, although in case there is a need for this element in other hospitals and health institutions in the country, the one obtained in Camagüey will be provided.
According to the doctor, to classify as a candidate, the person must be over 18 years of age and under 60, weigh more than 125 pounds and not have any pathology such as heart disease, diabetes or hypertension, among others.
They can donate continuously, once a week, for a month and then rest. 600 milliliters of plasma are taken each time. This makes it easier for the same patient to benefit from the same donor, since this component extracted from the body can be recovered during the day with the ingestion of liquids.
Camagüey is the seventh province in the country to join obtaining of hyper-immune plasma for medical assistance purposes for COVID-19 patients.
Authors