Cuba's premier beach resort, Varadero, disinfected its sun-loungers and reopened to international visitors in mid October as the country tried to lure lockdown-weary tourists to a new post-pandemic reality.
It was not the first resort to relaunch. Cuba originally announced it was ready to receive foreign tourists in early July, but the start up didn't properly get underway until September 4th when an Air Canada flight from Montreal touched down in Jardines del Rey airport in Cayo Coco with 104 Canadians on board.  
The airplane's arrival marked the beginning of phase two of Cuba's gradual reopening in which international travelers – most of whom are Canadian – are able to fly directly to resort islands off the country's north coast but are not permitted on the Cuban mainland.  
Unlike other countries that insist on a 14-day quarantine or ask visitors to produce evidence of a negative Covid-19 test on arrival, Cuba screens all tourists at the airport free of charge. Visitors are then transported directly to a pre-booked hotel where they can take off their masks and savor a vacation with surprisingly few restrictions. The only real caveat: you are not allowed outside the designated tourist 'bubble'.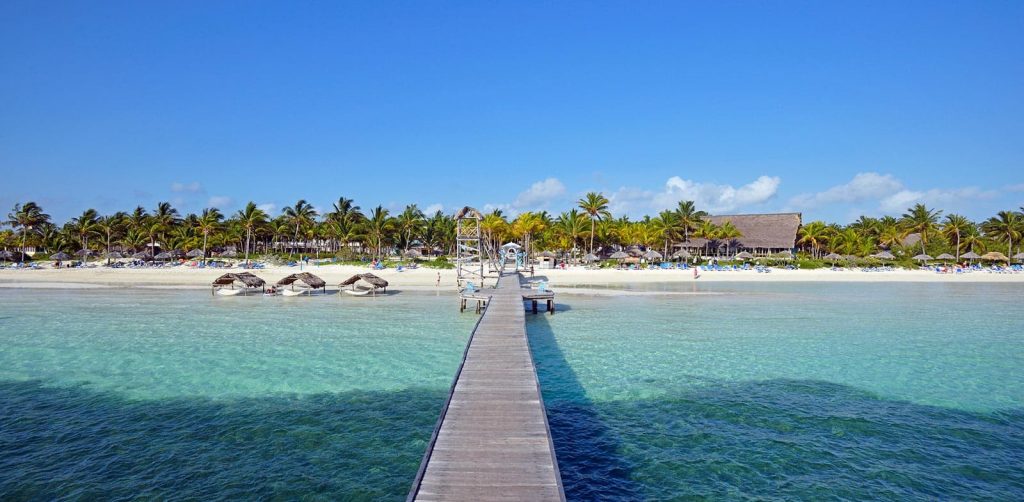 The Cayo Coco tourist bubble
Cuba's first tourist bubble was established on Cayo Coco, an island of blonde beaches and thick mangroves off the north coast of Ciego de Ávila province which, along with the neighboring keys of Cayo Guillermo and Cayo Cruz, hosts 30 all-inclusive resorts but no permanent Cuban population. With a small international airport, a well-equipped medical clinic and an easy-to-monitor causeway connecting it to the mainland, it was an obvious place to set up the country's first Covid-free vacation zone. 
To date, only half a dozen hotels have opened on Cayo Coco, but more will likely follow as demand increases and Cuba enters what is traditionally its high season in mid-November. All Cuban staff on the cayos are screened for Covid-19 before being bussed in to work three-week shifts at the hotels where strict new hygiene standards have been adopted. Staff don masks while at work, but guests are not obliged to wear them outside of airports and transfer buses. New pandemic protocol means à la carte menus have replaced the hotel's traditional all-inclusive buffets. Otherwise, land and water-based excursions are offered as normal, as long as groups don't leave the cayos. Guests may also rent bicycles or scooters to get around the islands and enjoy musical performances at the resorts in the evenings. 
So far, Cayo Coco's reopening has been largely successful. Flights operated by Air Canada arrive twice a week from Toronto and Montreal and, according to the Cuba Tourist Board in Canada, no one has yet tested positive for coronavirus.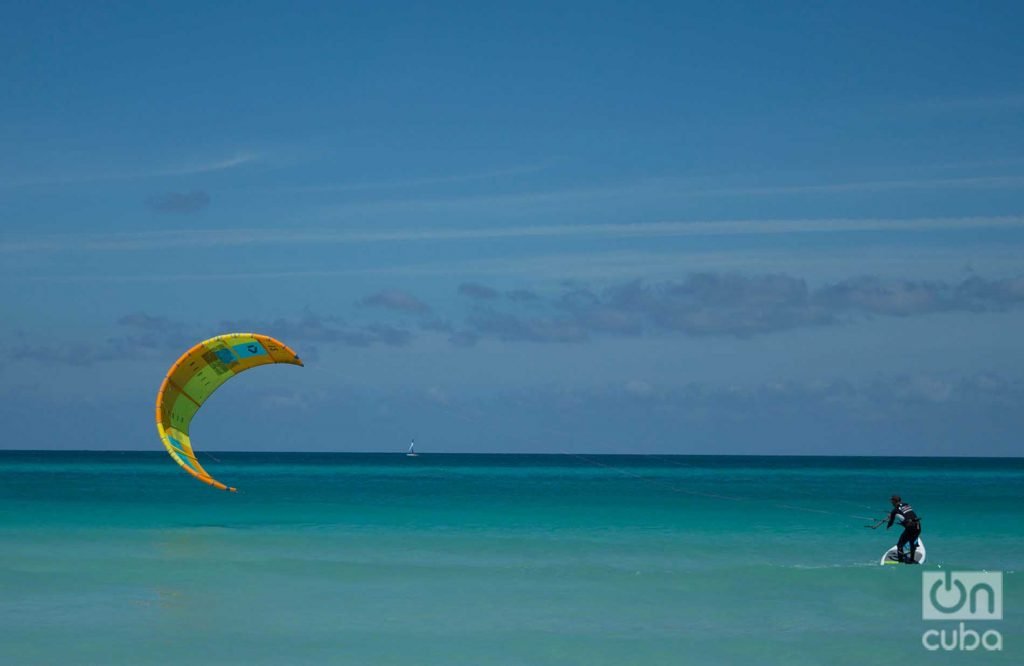 Other resort openings
In the wake of Cayo Coco, the islands off Villa Clara province and the hotels of Varadero will adopt similar operating measures as they get ready to receive their first flights from Canada in early November. 
In Varadero, to keep foreign visitors separated from vacationing Cubans, only a dozen hotels at the eastern end of the Hicacos peninsula – the so-called 'zona hotelera' – will be open to international tourists. Visitors will also have access to two of Varadero's marinas and the Plaza América shopping mall.  
There are still no concrete reopening dates for the resort areas of Guardalavaca in Holguín province or Playa Santa Lucía in Camagüey. However, if Cuba's steady management of Covid-19 continues – it currently has the lowest death rate (per million inhabitants) in Latin America – early 2021 might be a possibility. 
The Canadian connection
With Europe and South America still recording high Covid-19 rates, almost all the visitors to Cuba since its September reboot have been Canadian.  
Canadians first began vacationing in Cuba in large numbers in the early 1990s as the country turned to tourism to bolster its faltering economy after the fall of the Soviet Union. By the late 2010s around 1.1 million Canadians were visiting Cuba annually – over a quarter of all tourist arrivals – and contributing significantly to the country's economy.
Cordial relations between the two nations and the relatively short three-hour flying time from Toronto has led to a quick renewal of Cuba-Canada bonds post-pandemic compared to other countries.    
National carrier, Air Canada, resumed flights from Ontario and Quebec after a six-month gap in September. They will be complemented by Westjet in early November and low-cost airlines, Sunwing and Air Transat in early December. A brand-new Canadian airline called OWG (an acronym for Off We Go) is also due to launch flights between Canada and Cuba this winter.
Under Cuba's new protocols all trips must be pre-booked in a vacation 'package' that includes flight and accommodation. It is currently not possible to turn up in Cuba without a hotel booking. Most operators offer special Covid-19 medical insurance as part of the package. 
Cuba's next moves
Meanwhile, in Cuba, the government announced a comprehensive plan to return to a 'new normal' on October 9th aimed at protecting public health while, at the same time, rebooting the struggling economy. 
With an encouraging nod to tourism – which makes up 10% of Cuba's GDP – the proposals include restarting several more of the country's provincial airports and the gradual reopening of the rest of the country. Russian airline, Aeroflot and German charter, Condor were quick to respond to the changes saying they would re-establish flights to Cayo Coco and Varadero respectively starting in early November. According to Cuban prime-minister, Manuel Marrero, all visitors from abroad will continue to be screened for Covid-19 and will have to sign a sworn declaration of good health on arrival. Outside of tourist resorts, masks remain mandatory for Cuba's indoor spaces.
Havana, which has endured tougher Covid-19 restrictions than other parts of Cuba, is not included in the next round of airport re-openings. However, some companies, including American Airlines, have already started taking flight bookings for the city's José Martí International Airport for late November.  
New restrictions for Americans
While Canadians are beginning to head tentatively back to Cuba, travel for Americans recently became more difficult. New restrictions announced by the Trump administration on September 24th, 2020, bar US citizens from staying in any state-run hotel, prohibit the import of Cuban rum and cigars, and have eradicated two of the 12 categories of authorized travel to the country. Until the Cuban mainland completely reopens, legal travel for Americans remains tricky.   
Authors