Cuban President Miguel Díaz-Canel visited this Thursday the relatives of Dr. Assel Herrera, one of the two Cuban doctors kidnapped three months ago in northern Kenya and taken to Somalia by suspected members of the jihadist group Al-Shabaab.
"It was an honor to get together and have an affectionate and warm meeting with the family of Dr. Assel Herrera Correa, one of our two kidnapped doctors," Díaz-Canel said in a message on his Twitter account, accompanied by two photos of the meeting.
The island's president also said that the daughter of doctor Herrera "enrolled to study medicine, following in the footsteps of her beloved father," he wrote in the same tweet about the visit.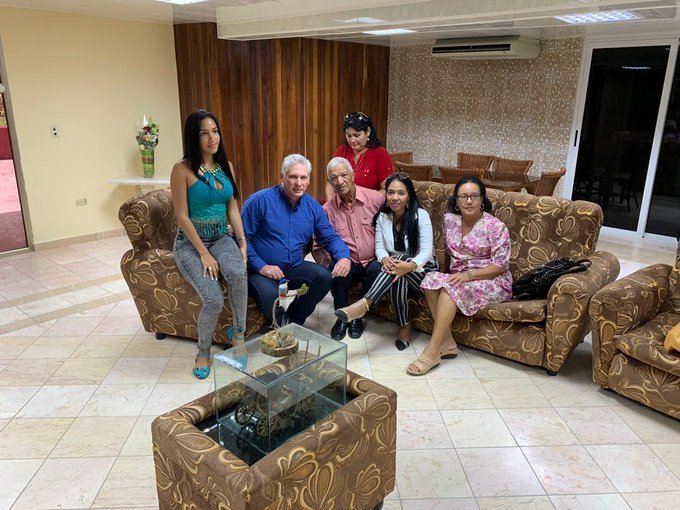 Díaz-Canel said at the end of last June that Cuba maintains a "permanent follow-up" on the case of surgeon Landy Rodríguez and general medicine specialist Assel Herrera, kidnapped on April 12 when they were traveling in an official vehicle to work in the hospital in the Kenyan city of Mandera, near the border with Somalia.
Kenyan authorities believe that the Somali jihadist group Al-Shabaab, which joined Al Qaeda in 2012, is responsible for the act and that, although it operates in Somalia, it usually makes raids into neighboring Kenyan territory to carry out attacks.
The kidnapped doctors are part of a contingent of 101 Cuban professionals that includes radiologists, plastic and orthopedic surgeons, neurologists and nephrologists who arrived in Kenya last year through a bilateral agreement to improve access to specialized health services in the African nation.
After the event, Cuba relocated the specialists who worked in the border regions with Somalia.