Enoch Tamayo Acosta: Graduated as a cook in 2000 and as a chef in 2006. He lived in Luanda, Angola, where he worked as an advisor of beverages and food for a hotel group. At present he is the chef at Havana's Castropol Restaurant.
He prefers having a coke, he almost doesn't drink alcohol, the few times he does it is a cocktail made with beer and tomato juice. He loves to eat barbecued chicken and his favorite sandwich is one prepared with several slices of bread. He adds tomato, lettuce, caper, tartar sauce, smoked meat cut in thin slices, Parma ham, cheese and a poached egg.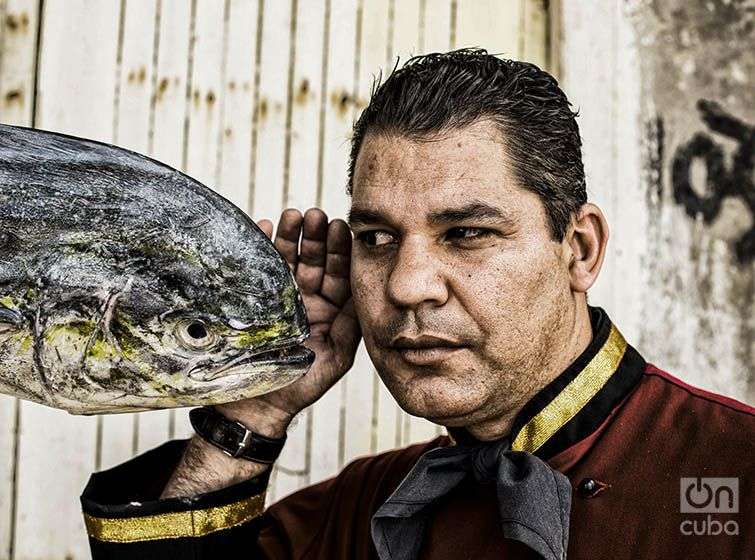 For which living or dead person would you like to prepare a meal?
For Ferrán Adría. I would love to get his opinion on how I cook.
Stuffed cassava fritters
For this recipe you can use as stuffing jerked meat, tuna fish, chorizo or any meat or stew left over from previous meals.
Ingredients
cassava   290 g
oil   30 mL
parsley   8 g
anisette  15 mL
salt to taste
black pepper
egg   1
flour   30 g
cheese   30 g
olives
Preparation
Once cooked and soft, beat the cassava and add the finely cut parsley and the anisette. Knead the cassava mass, give it a tartlet shape and fry. The fritters are stuffed and cooked au gratin. Decorate them with olive slices.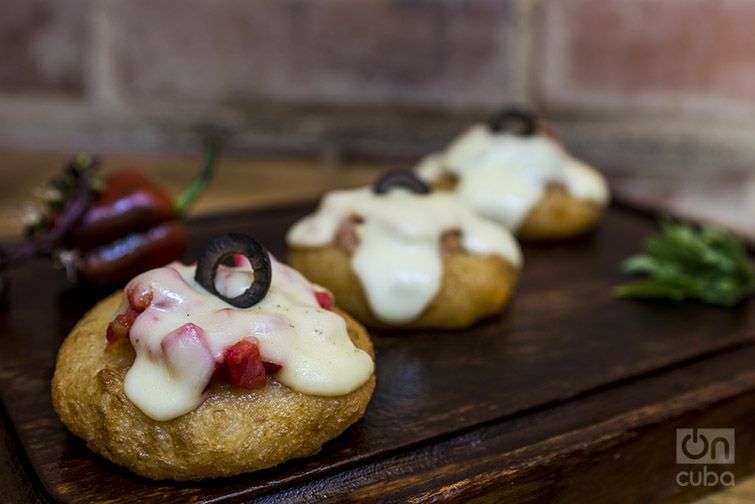 Authors