The transportation system with electric tricycles will soon increase in Havana with new equipment of this type in the municipalities of Centro Habana and Old Havana.
Published by the newspaper Tribuna de La Habana, the information was released this Friday by the governor of the capital, Reinaldo García Zapata, when inaugurating the public bicycle station at the Technological University of Havana (CUJAE).
The transportation system with electric tricycles began in October 2020 in the municipality of Old Havana with routes to Centro Habana and the National Bus Terminal and was extended in 2022 with the inauguration of new bases in Boyeros, Guanabacoa and Playa.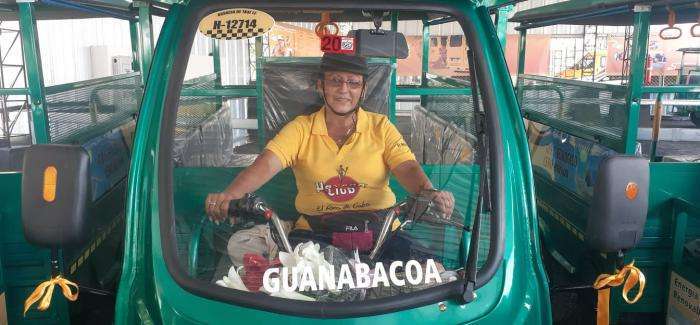 The project is part of Neomobilidad Habana, executed by the General Directorate of Provincial Transportation of Havana, implemented by the United Nations Development Program (UNDP) and financed by the Global Environment Fund.
It has been organized in short stretches, and with the aim of decongesting the transportation system with buses that cross Havana.
Each vehicle seats six passengers. The fare is four pesos per trip.
Author