In its seventh version the Day Against Homophobia gathered on Saturday morning activists for the rights of LGBTI people throughout Latin America and the Caribbean , as well as the general population , accustomed to the Conga Against Homophobia through 23rd Street in downtown Vedado , culminating at noon in the Pavilion Cuba.
During the roundtable discussion that took place in that premise, Mariela Castro , director of Cenesex , once again confirmed that these activities are devoted to families, " because they have the important responsibility of generating understanding, respect and love for all their members » .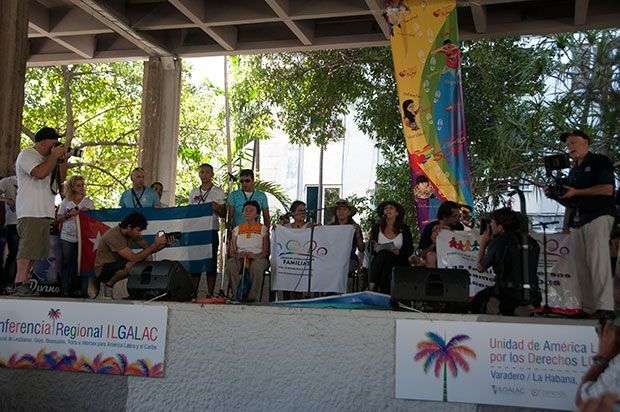 "The family is one of the most important areas to establish values of solidarity, social justice and equity, to educate in a culture of peace," Mariela said.
Then she said that Cuban society is advancing in this fight : " There are more and more institutions and social groups that support us , that join us, but we still face resistance from people who do not understand the undeniable inclusive nature of the Cuban Revolution process '.
This day had the peculiarity of coinciding with the VI Regional Conference of the International Lesbian, Gay, Bisexual, Trans and Intersex for Latin America and the Caribbean (ILGALAC), which met for the first time in the island, in the Plaza America Convention Center in Varadero.
The ILGALAC, a regional association that brings together more than 300 organizations LGBTI activists, met under the theme "Unity of Latin America and the Caribbean LGBTI rights."
In the Cuba Pavilion some of its activists who had read the Declaration taken after the event in Varadero also shared with the audience.
"We urge the people of our region and the people of Cuba in particular to join in the recognition and guarantee of LGBTI rights' the activists said.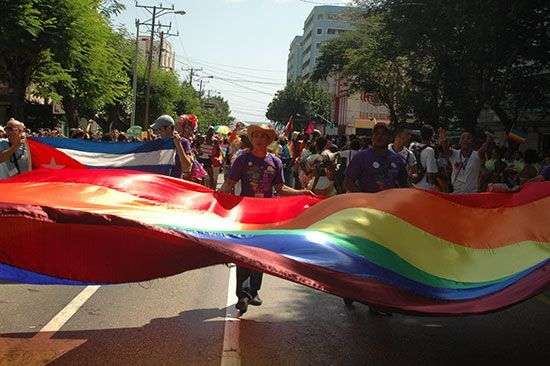 Also some mothers of gay and transgender people in Cuba and elsewhere shared their experiences.
Federico Grana , leader of the group Black Sheep , an inclusive group of Montevideo , said both Cuba and Uruguay and other Latin American countries were advancing on sexual rights.
"In 2005 there were only about 500 people in Montevideo that paraded by diversity, and we wondered why? Then we realized that we had to build an alliance with the unions, feminist women, with African organizations, and many others. The result was that last year there were over 30 000 people in the streets celebrating that Uruguay had advanced on sexual rights, "Federico Grana said.
The Day against Homophobia and Transphobia is performed annually to also celebrate that on May 17, 1990 the World Health Organization stopped considering homosexuality as a mental illness.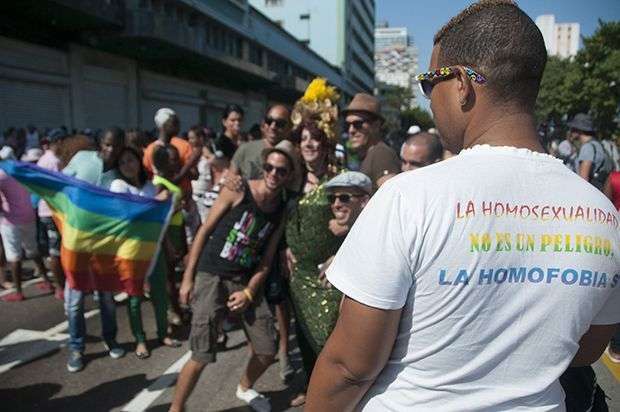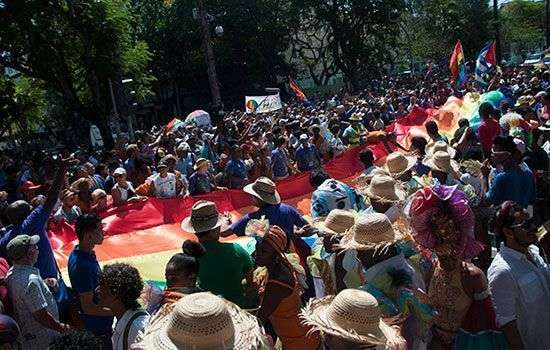 Author