On May 13, 2016, Marta Amaro, 52, and Liset Barrios, 24, had left Havana. They had 13 countries, 10 illegal border crossings, kilometers and kilometers on wheels and on foot, traffickers ahead of them to reach the United States. They were pushed by the hunger for what had been promised, and the fear of not getting there on time.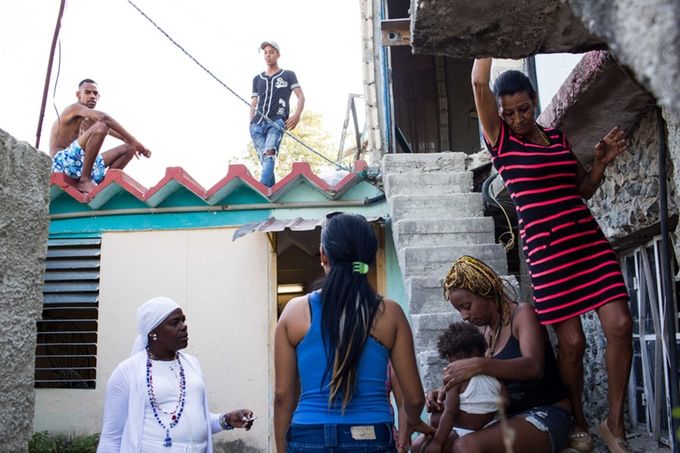 When in December 2014 Presidents Obama and Castro announced their change of direction in bilateral relations, many Cubans saw the coming of the end of a policy that had given them all the guarantees to emigrate to that country. A total of 56,406 Cubans entered the United States just in 2016: 34,128 more than two years before. An exodus.
We had seen a great deal of the arrival, but nothing about the journey. Lisette Poole completes the photo of the migratory drama. Now we know a bit more about the makeup of the 8,000 miles – 12,874.75 kilometers – and some 48 days.
How did you decide to register this?
The idea was to document that stage of Cuban migration, of persons who thought – like many others – that the wet foot/dry foot policy was going to end. I see the book like a final document about that policy that lasted more than 20 years.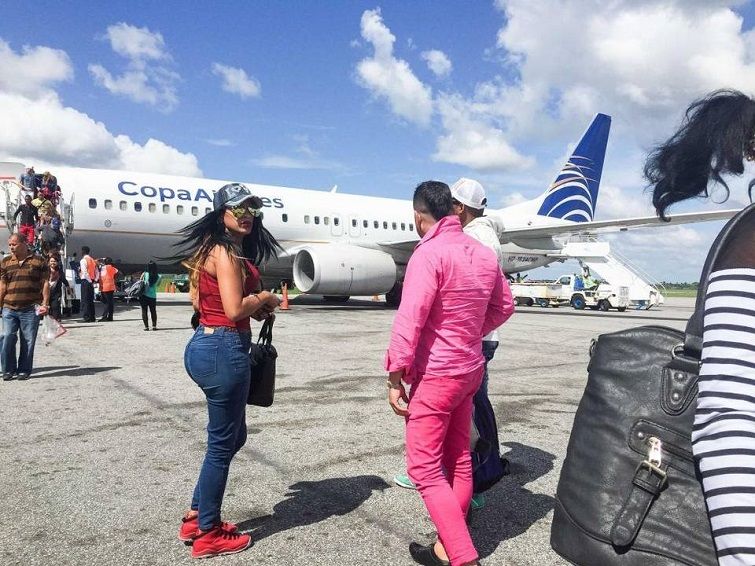 How did you propose to these women that you wanted to accompany them?
I met Marta a long time before. She had told me about her plans to leave, and I always told her that I wanted to accompany her. But I don't know if I actually thought it would happen. I believe that neither did she actually think I would go with her.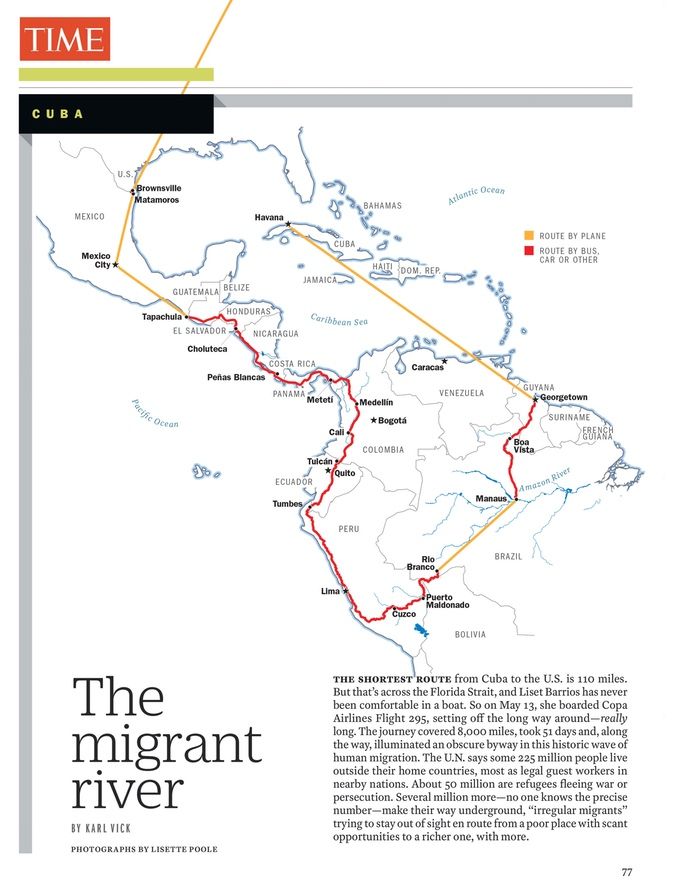 How much access did they give you to your privacy?
A great deal. I feel very privileged that they placed their trust in me, in that I would protect the information they gave me, the things they let me see. In that journey, I was traveling as one of them. There was no time or way in which they could hide part of their experience.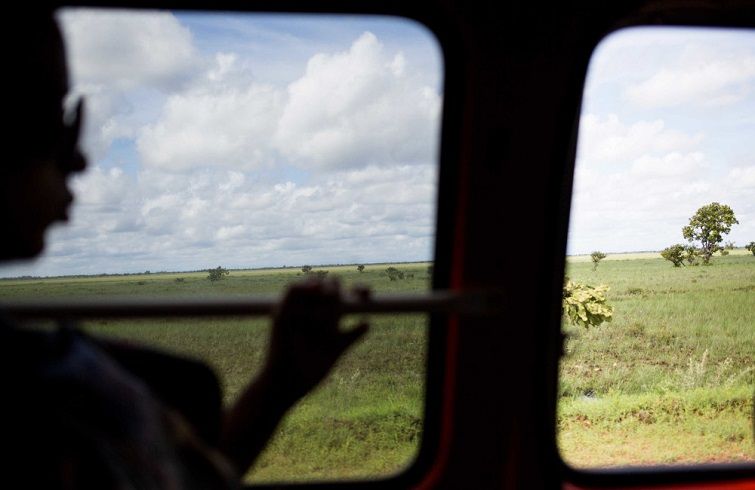 How was a night in the jungle?
In the jungle I tried to literally focus on the next step…if I thought a lot on where we were and with whom, it was too much. You are in a position of survival so you only think about the next thing you need to continue forward, like water, food, the bags you are carrying. Things like that.
The terrain is pure mud; you're always walking over roots. You walk over that mud holding on to whatever you can. At times it rains all of a sudden, a very strong downpour. Everything smells of dirt. You always try to keep a dry change of clothes to sleep in, and the wet clothes you'll put on again in the morning.
During the nights I was so tired I think I slept as never before in my life. On the ground, on hammocks, with coyotes, whatever, I slept like a log every night.
What equipment did you take and how did you assure it?
I had my computer with me. On the one hand I needed it but on the other it was difficult to travel with it. I took small cameras that did not weigh. My iPhone. Before entering the jungle a colleague lent me a backpack and I had another dry bag, then I crossed rivers with my computer and the rest of the equipment inside the two bags on my back.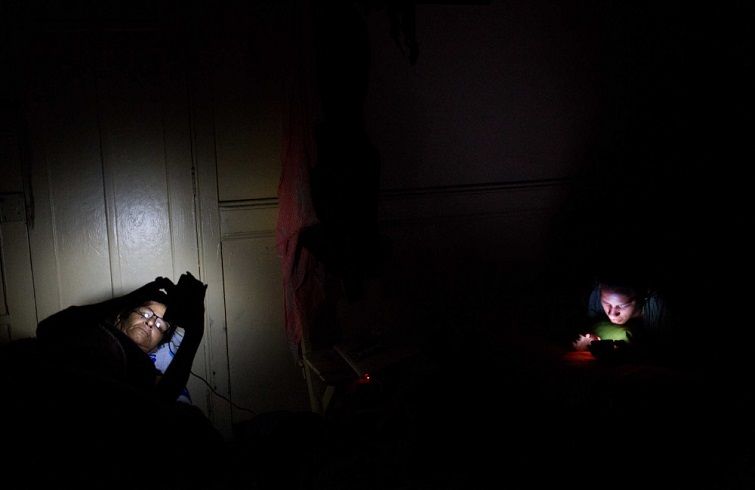 How was the coexistence? Did conflicts emerge at some time?
Marta stayed in Costa Rica, she and Liset had quarreled over a matter having to do with money, of the journey's financing. We had many tense moments, at times we would quarrel. I was barely getting to know Liset; Marta was the one I knew from before. The three of us were under a great deal of pressure. But in the end the desire to help each other was stronger than everything else.
Which were the risks for your life? How did you assume the danger?
There came a time when the coyotes found out I was a journalist. They asked a lot of things, they threatened me. But in the end I took the suggestion of a colleague and friend who told me to be honest. I explained to them that I was documenting the journey, and they gave their word and let me go on…without a camera and my computer, but that's another story.
Liset with other migrants in Colombia moments before entering the Darien Gap. Photo: Lisette Poole.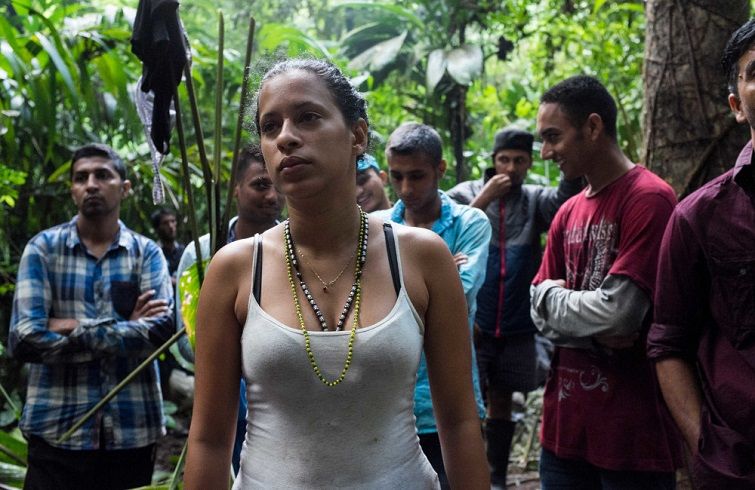 There was a time during the journey you were the only women in a group of 50 men. How was that experience?
It wasn't for too long, only the last days in the Darien Gap. Nothing bad happened: Liset and Marta protected themselves with their way of being, making friends with everyone around them, including the coyotes.
What did the experience reveal?
It was incomparable, I think of that every day. Above all I saw the capacity of human beings to survive to get what they want. I feel great admiration for the two of them, for having done what they did. And as to myself, I feel I am capable of facing anything that comes up in life.
Had you done something similar before?
Actually no. The works I had done before were about issues like religion, regueton and the LGBTQ life in Cuba.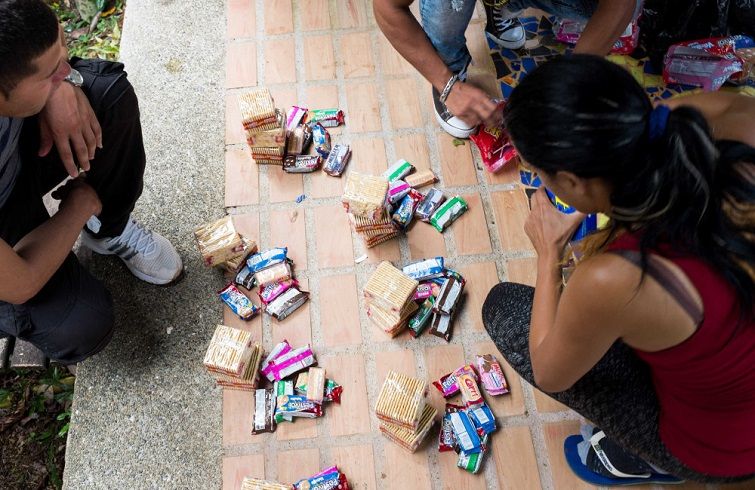 What was the most difficult part for you? Was there something you were unable to do?
The most difficult part was not being able to make plans and not being able to take the photos in the way I'm used to and having to seek other ways to tell the story. That's why I'm also writing the book. In addition to the photos, I have so many notes, video, information, papers and audio of the entire journey, and I want to use all that reporting I did to tell the experience in full and that through the book one can feel the moments of tension, relief, fun, fear, etc.
What do you think about the migration after this work?
I feel more responsible than ever about telling this story, as an American, seeing the painful form in which migrants are treated and thought of in my country. I fear for the future of the United States and of the Cuban and non-Cuban immigrants. I would like people to see what Liset and Marta went through and to place themselves in their shoes. I would like them to feel empathy with those seeking a better life.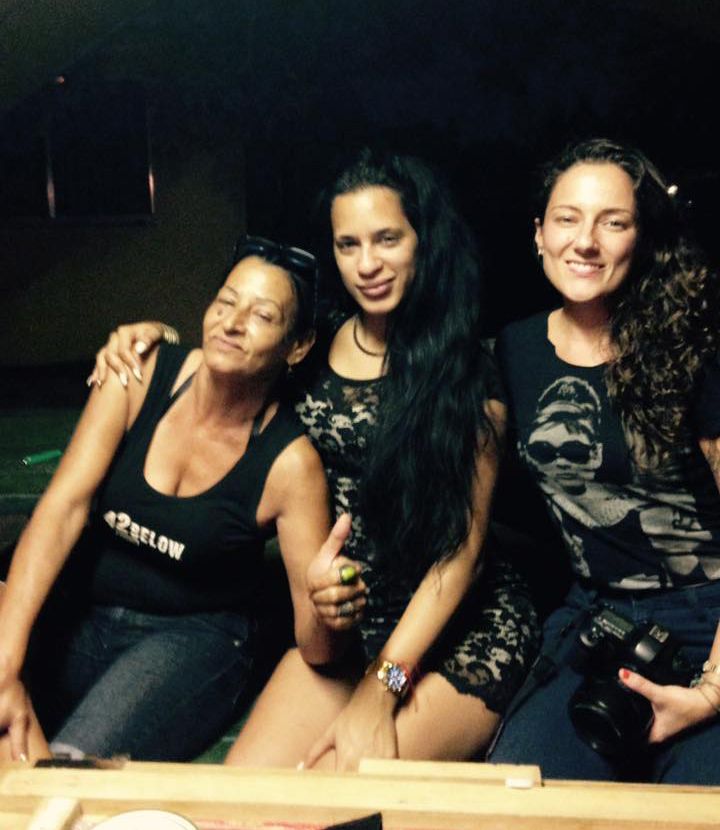 Lisette Poole is a Cuban-American photographer who resides in New York and Havana. Her work is centered on issues related to beauty, resilience and youth. She has documented for several years the changing Cuban society and continues doing so while relations with the United States are gradually opening. Her work has been shown in California, New York, Miami and Havana. She is a graduate in photo journalism from the San Francisco State University. She has worked for Time, Newsweek, The New York Times, The Atlantic, Le Monde's M Magazine, Bloomberg, The Wall Street Journal, MSNBC, Science Magazine, and Mashable. She is a collaborator of Redux Pictures in New York.
Follow this OnCuba series from Nuevo Laredo, Mexico, and our complete coverage of the migratory crisis:
Authors