During his childhood, sometimes in the early morning hours Jessie Valdés got up and found his father working. "I would see him with a candle, writing scores for saxophone, for piano…." He started hearing Irakere with his sister Leyanis when he was still a small child. "We used to go to the Pedro Marrero Stadium, which was where my dad usually rehearsed. We used to see him studying 24 hours a day. When he was at home he used to listen to the music of Oscar Peterson and my grandfather Bebo," she says. They are Chucho Valdés' children.
Jessie, the youngest, is a drummer. Leyanis graduated from classical music and has followed the route undertaken by her father when defending the essence of Latin jazz. Jessie is more attached to the sound of traditional Cuban music: son montuno, danzón, cha-cha, rumba, Afro-Cuban rhythms, which he fuses with electronic elements, tones and effects.
Leyanis, did you study piano based on a personal decision or because you wanted to follow your father's footsteps?
It was a very personal decision. I always liked the piano. I would see it as a toy. I approached the instrument on my own. My dad taught me some things by ear but the decision to enter the school was mine. I remember that my aunt Miriam, who prepares the kids to enter the art schools, told me that I had conditions and that indicated the road I would follow.
Like all Cuban pianists I started studying classical music. The school completely changed my point of view and mentality. In the Amadeo Roldán I started listening to jazz, a profound music that leads you to reason and ask yourself the reasons for things. I always had that little bug inside me for popular music. In the Manuel Saumell as well as in the Alejandro García Caturla I wanted to form women's popular music groups.
For them it didn't happen like with other children, who try different manifestations until they discover their vocation….
Jessie: I used to play hooky to play basketball. I lost a lot of time with that sport. I even used to practice it when I started studying piano in the Caturla. In senior high I wanted to be a member of the Capitalinos team.
That is a distant dream I had but my dad pulled my ears and told me to concentrate on music. I realized that it was part of my search process. In the end, I continued on the path of music although basketball is one of my hobbies to get rid of stress.
For a child it is hard to follow a rigid schedule in the academy, many hours of study, a great deal of discipline. How was it like to have Chucho Valdés as a teacher at home?
Leyanis: Actually, ever since I was small, five or six years old, my father was educating me about the issue of discipline because each time visitors came to the house he would ask me to play something and when I made a mistake he would tell me to practice more. The discipline to study piano came up before entering school.
Jessie: I didn't like piano very much. I would start studying but percussion caught more my attention. In fifth grade I changed from piano to drums. I was always very restless and would go around with a pair of small drumsticks. Starting then I was able to develop more in the instrument I liked.
I finished the Caturla, Amadeo schools. I must mention Roberto Concepción, an excellent professor to whom a owe part of what I am today. In that last stage of my studies I lived five years with my father and he was very demanding with me. He would order me to study every night. I thank him greatly for that. In addition, he is an example for us because he currently studies every day.
For us at times it's difficult to be told: "You're Chucho's children." At the beginning, I was a bit ashamed that it be known but later I completely changed my way of thinking. Today we feel proud of being Chucho Valdés' children. Our goal is to respect his musical patterns, to follow that tradition that he and Bebo have charted in terms of good music and composition.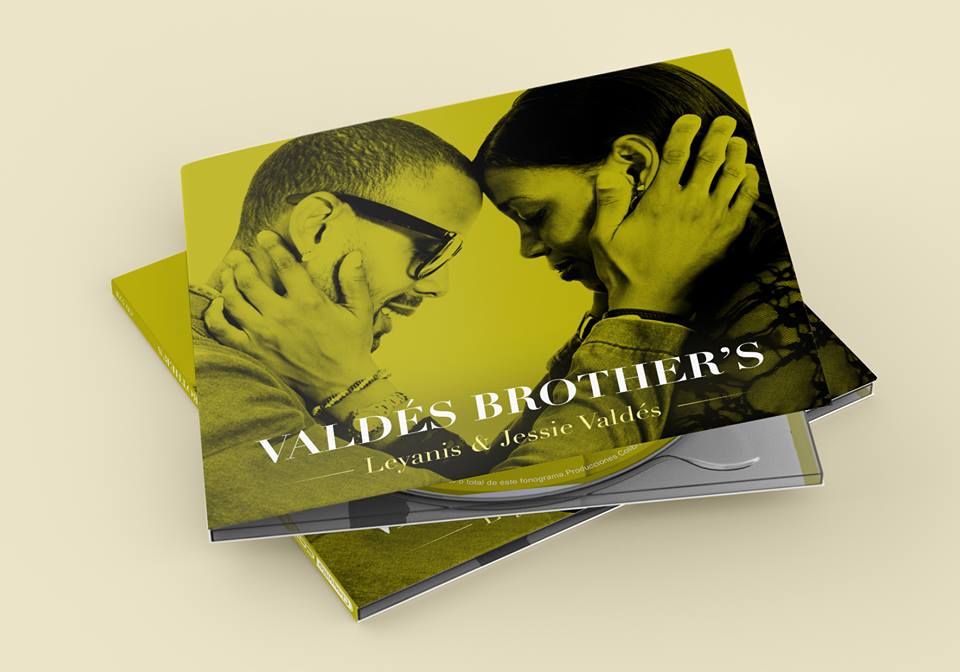 Did someone in the family inspire you to study percussion?
When I was a child I would see Enrique Plá during my dad's rehearsals and I would sit beside him to watch him play. One time my dad went on a trip and he brought back for me a very small set of drums. He told me: "Let's go to the Tropical and I'm going to place your drums by those of Plá." I sat beside him, not knowing what I was doing. That world started to trap me until I confessed to my dad that I wanted to study percussion.
How much did continuing studies abroad enrich you?
Leyanis: Between 1999 and 2004 I studied in the Lucas Marencia Higher University of Classical Music, in Milan, Italy. I participated in around six international contests where I got first prize. I learned a great deal there. It was an extraordinary experience because I had the opportunity of seeing 8- or 9-year-old children playing concertos of Sergei Rachmaninoff. I was able to compete with those geniuses, and achieving those results was rather gratifying.
Jessie: Aptitude tests were made to enroll in those schools. In 2013 I was accepted in a summer course in the Boston Berklee College of Music, in the United States. There I received lessons from excellent professors like Neal Smith, who teaches bebop traditional jazz. The professors of the school taught me from harmony to music theory. I made good use of the time there; for six months I enjoyed the courses and absorbed everything I could about jazz.
Already graduates of higher studies, what roads have you traveled?
Leyanis: My first experience was in Gala Mayor, a very pretty stage of around two years, since in Alejandro Mayor's group there were musicians like Michel Herrera and Alberto Miranda, and I spent some time in Orlando's "Cuba Jazz" group. I participated in the beginnings of the foundation of Michel Herrera's project. After that I continued my path as a soloist pianist.
In 2008 I traveled to the Cayman Islands where I spent around five years and formed part of the Gary Ebanks Jazz Band project. I worked in several jazz festivals with Jamaican, North American and Cayman musicians.
Jessie: I started in a group of traditional Cuban music. Afterwards I worked in Melvis Santa's Santa Habana project. I also passed through Orlando's "Cuba Jazz" group. After that I formed part of the Michel Herrera project. In 2013, when I came back from studying in Boston, my sister and I started developing our project.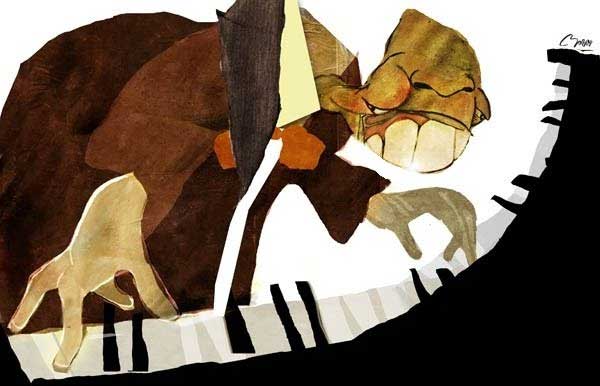 How many times have you shared the stage with your father?
Leyanis: In 2015 we had two presentations with our father in the International Jazz Festival in Boll Damm, in Barcelona. Early this year we were in New York where we did two concerts dedicated to Chico O'Farril and my grandfather Bebo. A record came out of that. It was a very positive experience that has marked us in every sense but in the musical aspect it meant a radical change.
How did the idea come up of making the record Valdés Brothers, recently presented to the national public?
Leyanis: The two of us had been composing for around four or five years and we didn't know what to do with that music. Little by little we started maturing our compositions. We came to the conclusion that we had to record a CD.
We recorded a demo and presented it to my dad. He loved it and that gave us hope. We presented the project to the Cuban Music Institute and they approved that we record it with the Colibrí label, which opened their doors to us.
With this, your first record, you have just been nominated for Cubadisco 2017. What are your expectations?
Jessie: Being nominated has been an enormous joy for us. We feel very happy and we want to thank all the musicians who participated in this record: Alexander Abreu, Yaroldy Abreu, Edgar and Yandy Martínez, Yoandry Argudín, Julito Padrón, Adonis Panter and Rubén Bulnes, from the Osaín del Monte group.
You participated in the celebration for International Jazz Day, what did it represent for you to have witnessed this event in Cuba?
Leyanis: I got a positive message from it because jazz can be used as a means to sensitize persons, to cultivate friendship, understanding, union – which is very necessary right now. After having attended the All-Star concert in the Alicia Alonso Grand Theater of Havana, it makes me want to continue working.
It was very nice to see my father's duo with Gonzalo Rubalcaba, the respect they had for each other, playing with one same piano. There was no type of rivalry between them. I hope it will always be like that because jazz is communication, it is happiness. I was very moved by that.
What plans are you excited about now?
Jessie: We are composing our music. Another record will come, and perhaps other prizes. We always have to have positive thinking. We are continuing to work hard, nonstop, and not letting ourselves lose hope over anything or by anybody. What we like the most is to enjoy music and that is the course we are going to maintain.
Authors