Lázara leaves her home early. She has to do several errands. She starts by going down four flights of stairs that, when she returns, will become an ordeal. Then she walks cautiously, avoiding the holes and broken sidewalks so she doesn't trip. She has to walk several blocks before arriving at the bus stop. When she arrives she would like to sit down to rest a little, but someone has taken the benches.
Finally, the bus shows up, which stops 50 meters before its stop. She doesn't see well what route it is. She asks, but everyone is running to catch the bus. Lázara looks at them, resigned…. Two buses and an hour later, she gives up. Tomorrow will be another day. She plans to take advantage of her outing to get her medicines from the pharmacy, especially those for her hypertension.
The sun is already relentless, taking advantage of the merciless pruning of trees, which are now only logs. In the pharmacy they force her like others to queue outside on the street. It is finally her turn, but she only manages to get one of the four medicines she must take. The rest haven't come in. Upon leaving, she finds a place to lean on and tries to read the information leaflet for her pills. The type is so small she can't see anything.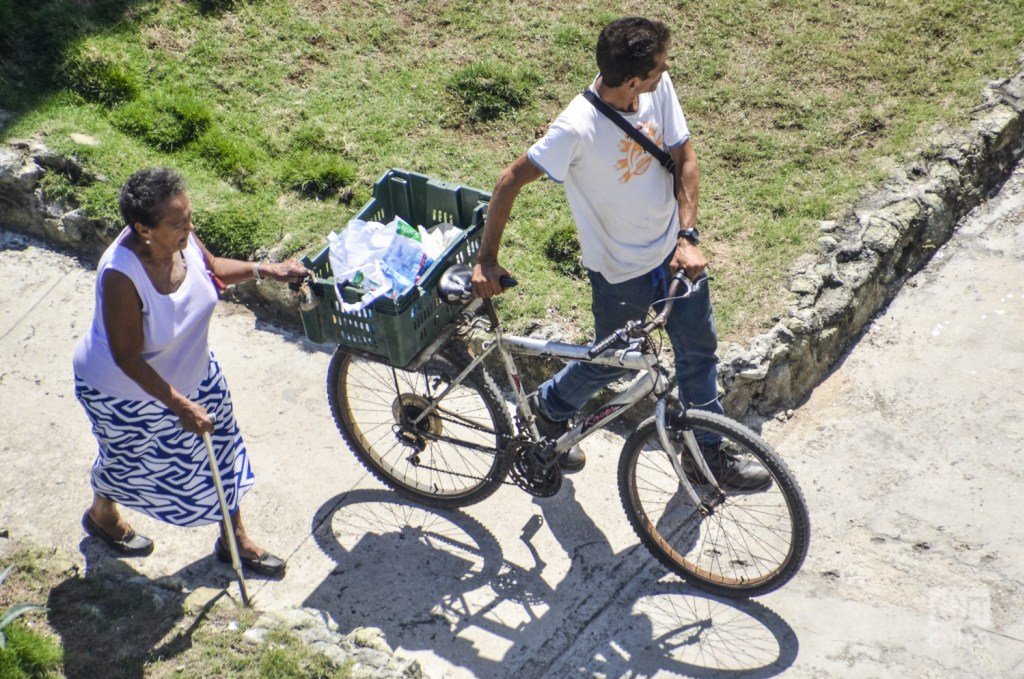 She undertakes the return home and on the way she sees that the ATM is empty. It is the moment to take out her pension, she thinks, but the machine doesn't work and she doesn't understand what's happening. She asks some boys for help but they ignore her. Resigned, she slowly walks towards her building. She goes by the market because the doctor has told her that she should eat more fruit and vegetables. The prices put her off.
Already near home, she waits for the traffic light to change so she can cross, as fast as she can, because she knows she never has enough time. A fierce honk shakes her before she reaches the other sidewalk. She takes a deep breath, says hello to a neighbor who tells her that the eggs have come in at the grocer's and, slowly, when she reaches her building, she starts climbing step by step…taking in air from time to time. On the third floor, Paquita sees her and invites her to come in for some water. Up here there's a breeze and they remain chatting for a while.
Lázara is one of the 200,000 elderly women who today laboriously move around Havana. Alone or accompanied by another 150,000 elderly Havanans. A city of a bit over two million inhabitants, so "wonderful" for some and so unfriendly for others… Is it the same for a Havanan as for someone from the eastern provinces, for someone from Vedado or Cotorro, for the owner of a restaurant or the one who pedals a bicycle taxi, for the young man who stays out late or the old woman who sells peanuts under the portals? How does an elderly person live the city?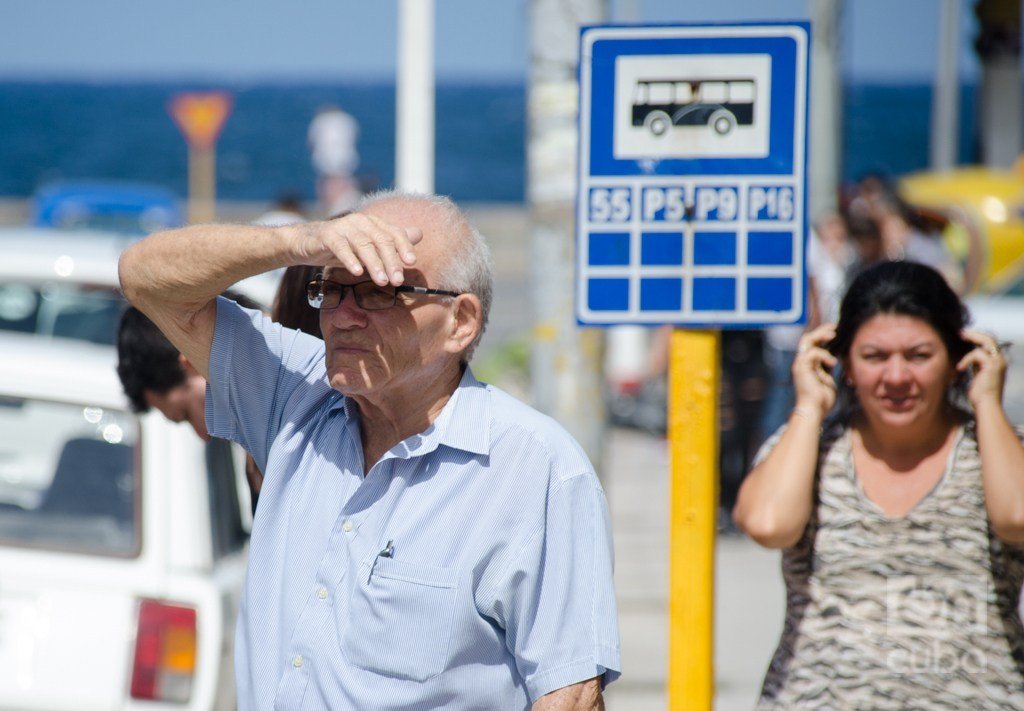 What's it like to be old in Havana?
And, first of all, what is old age? Accumulated youth, older adults, senior citizens…euphemisms are multiplied for the elderly. But the truth is that, to the extent that the group increases, it is increasingly complex to clearly define old age. In fact, it's―in sociological jargon―a "social construction," a cultural, subjective concept. In Asian societies, respect for elders is usually extreme, while in the West being old tends to be a handicap. And each personal story builds a particular old age.
In its massiveness, it is a recent phenomenon. It is surprising to see that life expectancy in Cuba did not reach the age of 35 at the beginning of the 20th century. It was not until 1919 that the age of 40 was reached, in 1955, 60, and today it is pushing 80. This doesn't mean that before there were no old people, rather that old age, as a massive social phenomenon, is something relatively new.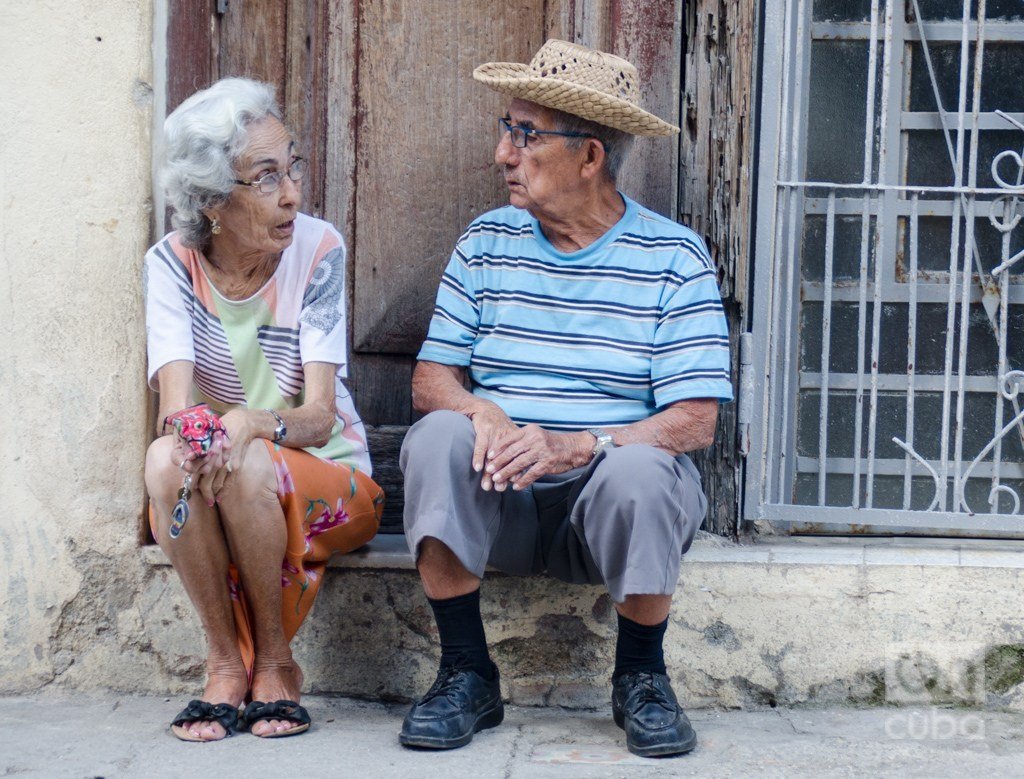 In Havana today life expectancy is around 78 years (lower than the national average, despite the concentration of hospitals). This demographic evolution translates into that, although in 1959 those over 65 in the capital did not reach 100,000, now they are almost 350,000, and in eleven more years, in 2030, they will approach half a million. In Havana in 1953 there were five children per elderly person, soon there will be two elderly persons per child. Impossible to ignore this. The same city cannot function the same in two such different situations. Should we turn child daycare centers into nursing homes?
The progressive extension of life expectancy and the consequent increase in the elderly then tends to limit the concept of senior citizen or third age and there is already talk of a "fourth age." The third age could be set at 65 years (retirement age) as the beginning of the former and 80 (life expectancy) as the start of the latter.
A stage of life that usually allows a still active and autonomous existence is not the same as another in which vulnerability and dependence are already important. We are talking (in 2018) of 262,000 Havanans in the first group and 81,000 in the second. The latter will generate onerous burdens, both at the social level (pensions) and at the family level (care). In 1953 there were only 12,000, but in 10 years they will be 114,000 and, in 2050, 210,000….
How does Havana meet the demands of its elderly? What does the right to the city mean as a senior citizen? The first thing that comes to mind are the architectural barriers, but these are not the only ones or the most serious.
The barriers are also urban, economic, physical, psychic, cultural. The vulnerability of the elderly in the city is multidimensional. In a survey carried out in 2008 (1) with Havanans over 60 years of age, they highlighted as the greatest difficulties access to transportation, low pensions, the state of housing and the lack of priority in medical and administrative services, among others.
Studies (2) tend to focus on four main areas of analysis and proposals: the physical environment, the economic situation, health and the social environment.
An unfriendly city
It is true that stairs and slopes can constitute formidable obstacles for the elderly, but housing projects also need a radical renovation in their conception, not only in size but also in internal distribution. On the other hand, going out means dealing with broken sidewalks, mutilated trees and shade, lack of benches, public restrooms, poor night lighting…which are inconveniences for the common Havanan, but for the elderly they sometimes become insurmountable obstacles. It is also important to ensure that public information is clear and legible, that the progressive computerization of services takes them into account and that access to those who require physical presence is age-friendly (priority, banks, restrooms, etc.). Nearby spaces are required for exercise and recreation, as well as for contact with nature. On the other hand, getting older means becoming more and more anchored to the neighborhood (when not to the home…). The area of operations is radically restricted due to physical fragility and the age-unfriendliness of Havana's urban transportation. Today you have to be fit to get on a bus. With this, the right to the city is restricted to a right to the neighborhood. And we know that not all neighborhoods are the same.
The elderly's dependence is not only physical; it is also usually economic. Most pensions do not reach the minimum wage level. A 2010 survey tells us that 75% of their sources of income are from pensions, 25% from salary, 12% from family aid and 9% is from foreign aid (they can be accumulated). This motivates that after retirement 58% have sought a new job and 18% have started a family business (3). It is clear that an improvement in pensions is essential for many people, but it should also provide seniors with greater opportunities for incorporation into an active life, facilitating work at home, flexible schedules, as well as learning and requalification to keep up their curiosity and activity.
Physical dependence and sexual, visual, auditory, intellectual weakening is progressive. The elderly become a burden for the family (more precisely, for women) and for a generation that often has to take care not only of children but also of old people. They require special food and specific health and pharmaceutical care, since the ailments are not the same as in youth. We must take special care of the extreme vulnerability of the elderly in times of natural disasters and also, sometimes, in the face of family abuse. The problems are further exacerbated by the frequent loneliness and isolation due to the increasing disappearance of family and friends. Support and care are then required to avoid being excluded and not only have a decent old age, but also a dignified death, without useless or unwanted medical treatments.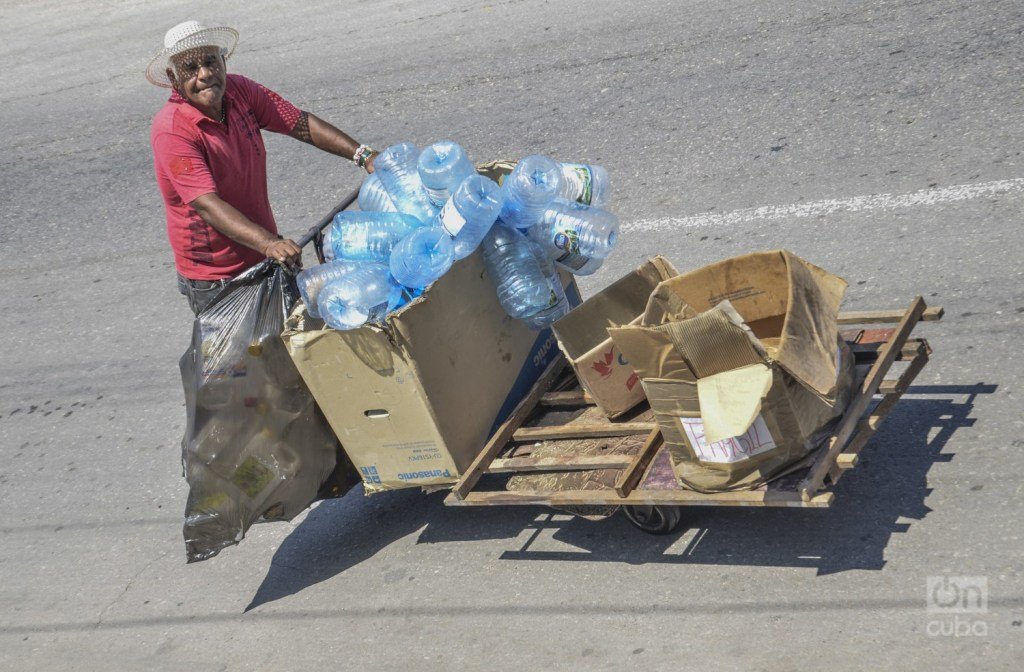 The psychosocial environment in which the elderly move is as or more important than the physical one. As immobility and isolation grow, feelings of loneliness and helplessness increase and with them depression. Contact with the family, with the neighbors, with friends, with the neighborhood, is increasingly important, as well as intergenerational exchanges to preserve the dignity of that already inevitably dependent life. Most adults and even seniors increasingly have live parents and more and more children know their grandparents and great-grandparents. It is no longer unusual for seniors to take care of the fourth age.
Is then Havana an age-friendly city? To achieve this, specialists propose the following priorities: "to facilitate the movement through the city in an efficient and safe way, to adequately condition housing and public spaces (streets, parks), to prevent climatic threats, to stimulate social participation and to generate intergenerational interactive spaces"(4).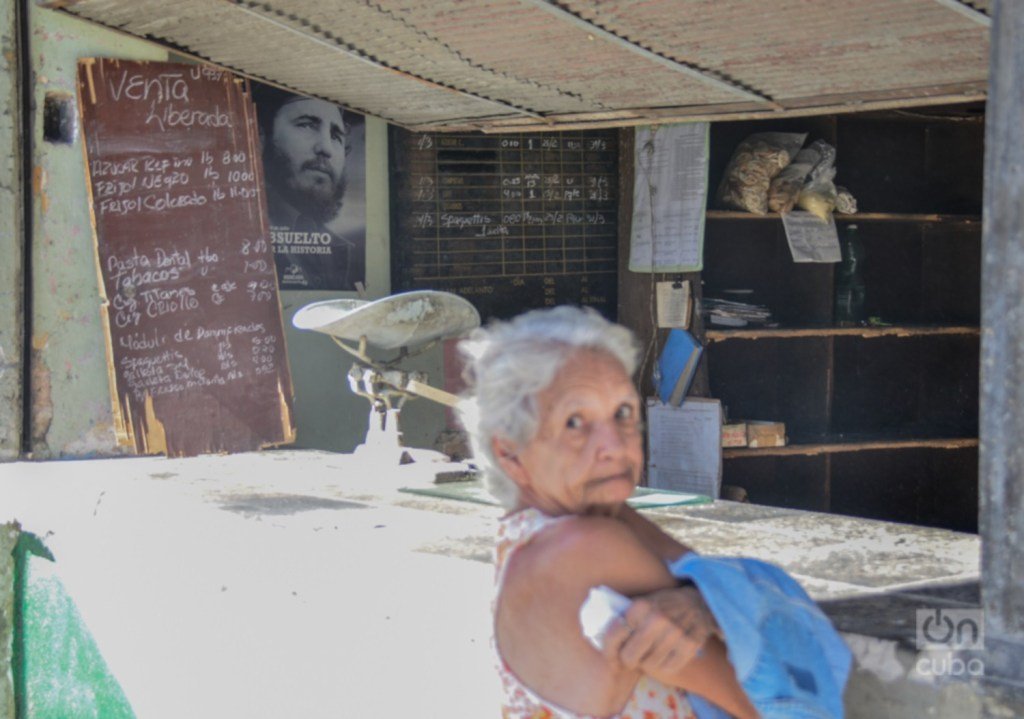 Although Havanans can enjoy a good healthcare system and, above all, a family and neighborhood environment much age-friendlier than in other countries, as far as the physical environment and economic situation is concerned, much remains to be done. We must not forget that this Havanan who enters the fourth age today is the same one who was 20 in Girón and the Missile Crisis, 30 in the 1970 sugar harvest, 40 in Angola and Ethiopia, 50 during the crisis of the "special period."
The city should help them to live fully the conquered years of active life and with dignity, at least, the last stretch. They are not figures. They are our grandparents, they are our parents, it is us.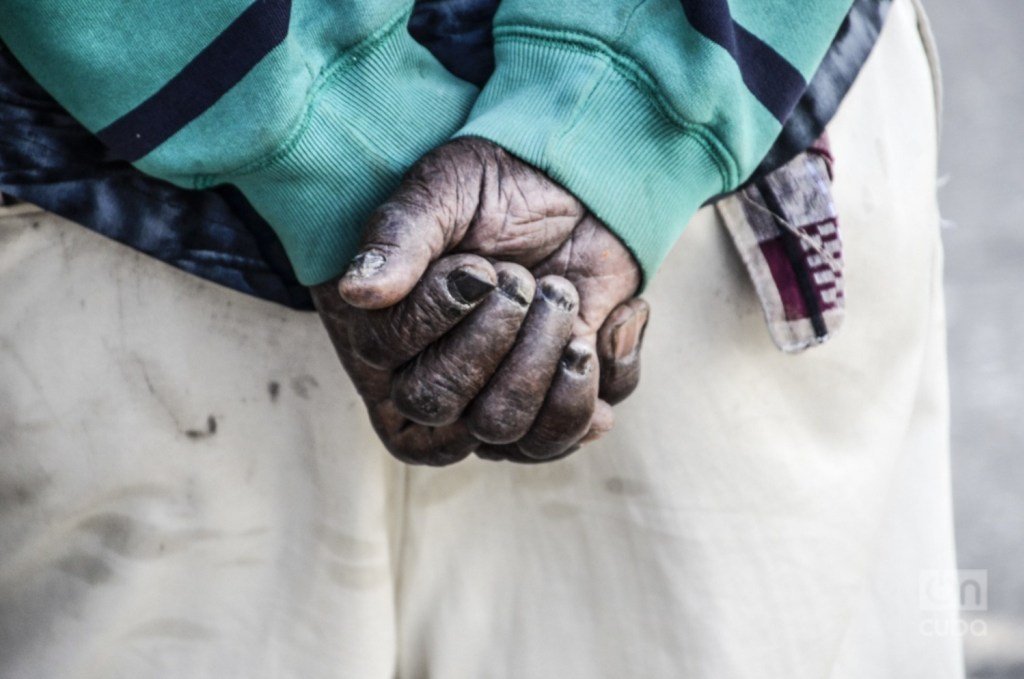 Notes:
(1) National Bureau of Statistics. Center for Population and Development Studies (2008): "El estado actual y perspectivo de la población cubana: Un reto para el desarrollo territorial sostenible."
(2) World Health Organization (WHO) (2007): "Global age-friendly cities: a guide." www.who.int/ageing
(3) National Bureau of Statistics and Information (ONEI). (2011): "Resultados de la encuesta nacional de envejecimiento poblacional."
(4) ARUP (2019): "Cities alive. Designing for ageing communities". www.arup.com
Authors