For Alejandro Pérez at times the story of a song rapidly comes out, for others it takes weeks. During the creative process he listens nonstop to the songs which he will later turn into images. He has them in his car, at home and on his laptop. Thousands of ideas come out, but until he comes up with the one that seems perfect for him he doesn't present it to the artists, who usually leave the creation of the story to him.
His most recent video clip already has more than 90 million visits on YouTube. It's "Súbeme la radio," where Enrique Iglesias and the Puerto Rican duo Zion and Lennox sing the piece composed by Cuban Descemer Bueno.
"Bailando" (2014), his most successful and international clip, also made by Enrique Iglesias, Descemer and the Cuban duo Gente de Zona, is the eighth most viewed in the history of YouTube with almost two billion visits.
In Cuba Alejandro Pérez already had a solid career as film director of photography and video clip maker, but he decided to take a leap to the market of international music and now he sort of has the Midas touch in his profession. A great many celebrities call him to take to the audiovisual their songs on the hit list.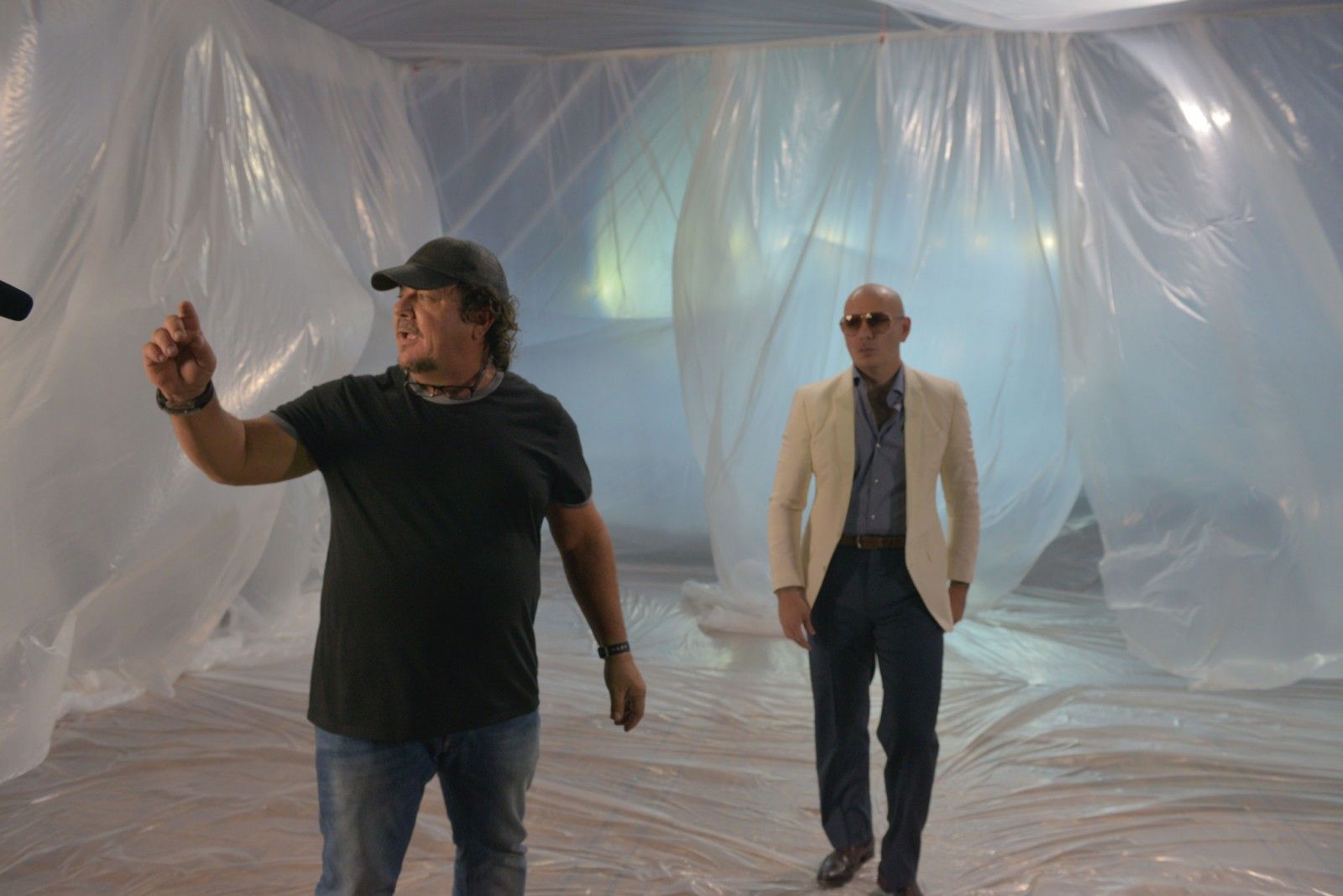 About to shoot two more videos with Mexican singer Paulina Rubio – about which he advances no details -, he tells OnCuba how he has reached this point in his career and what follows on his agenda.
What can you tell us about the shooting in Cuba of "Súbeme la radio"?
We couldn't miss the opportunity of filming in Cuba taking advantage of the presence of Enrique Iglesias in Havana. You can't lose that energy. The video went through several processes of creation before the idea materialized.
Enrique's direct contact with the Cuban public was spectacular and that appears in the clip. In the editing process we became aware that the video was having a very strong energy. We released it and in four days it already had 28 million visits and the international press started talking about it.
Enrique was thrilled and promised to give a concert in Cuba.
And Zion and Lennox?
We met and five minutes later we had already connected. They have a vibe of "going for it" and that everything comes out OK. They also knew there was a great song. That's why I say that when the energy is felt and is passed on, in the film crew as well as in the artists, everything works out wonderfully and it is registered in the images.
Are you interested in showing your country through the work with big stars?
My greatest pride is that I'm from Cuba, I live here, and I'm very interested in people getting to know my country. One has to know the world a bit to value how beautiful this island is, despite the fact that a great deal of it is in bad shape and destroyed. It's a reality, but even that destruction is beautiful.
I really got to know Havana when I shot the film Conducta, by Ernesto Daranas, in 2012. We did a very strong pre-filming work in Old Havana and Centro Habana. The architectural mixture of Havana is amazing. And when you know a bit of the world you become aware that in other places it's not like that. Sometimes there are many pretty things, but it's not the same. Those natural scenarios do not exist in the world, and on the other hand there are Cubans. The mixture of all that is also in the video of "Súbeme la radio."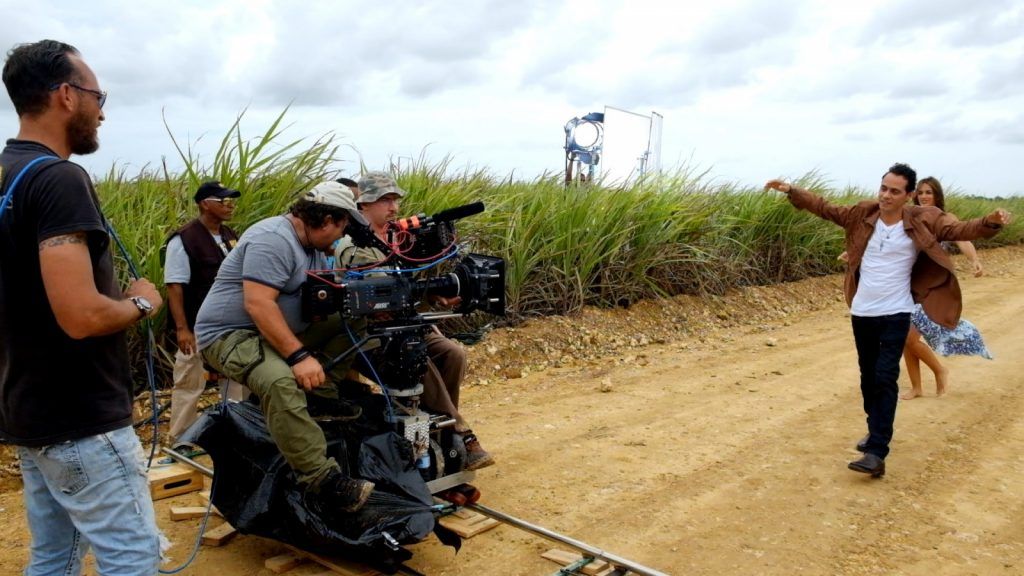 In which other Cuban cities would you like to film?
I would love to film in all of Cuba. Trinidad, Baracoa, anyone of them that gives me magic. Old Havana is the place that has most impressed me. I'm one of those persons who live the interior world of the places, I fantasize in it. I first see the image and later the rest. All that goes through my mind before taking the first shot. When I film a video clip, I've already seen it before.
How much has your family suffered and enjoyed after the international leap in your career?
They have suffered more than what they have enjoyed. The moments in which we are together are very few, but they are aware of what my career involves. Before filming "Bailando" I already had a renowned trajectory in Cuba, I was doing well, but I had little time to spend with my family. After that there was a change of life.
Encouraged by a friend, one day I entered a website that lists musical hits. When we reviewed them, my name was there and I was surprised. But only Alejandro Pérez appeared with the clip "Bailando." That really hurt me. It seemed as if the only thing they valued about my work was that clip when I had other better ones, despite the success achieved with it. It was as if everything I had done did not count for those in charge of those listing. Other authors appeared with their entire trajectory.
That night I wept in Miami. Right there I decided what to do with my life from then onwards. I said to myself: either I continue in Cuba peaceful, happy, or I have an international career. I chose the second.
I wanted to fill that page that only listed "Bailando." I've spent three years not stopping or sleeping, but I already doubled it. It was like a challenge at my 53 years: starting anew without the same energy I had at 18. It was clearly a sacrifice for my family, but they accompanied me. When they call me to film, I assume it. And it's not filming for filming's sake. You don't have the minimum opportunity to make mistakes. You can't fail because your prestige is on the line.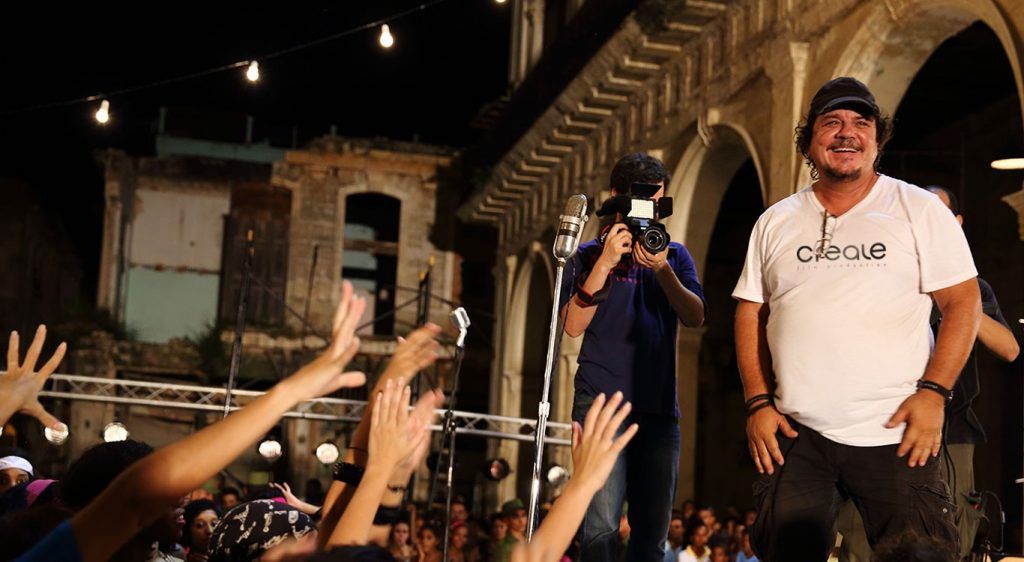 Was it something like the 1990s when you decided to be an independent filmmaker?
I remember those years. It was an extremely hard stage, but also a challenge. I used to say: if I work well and the client comes out satisfied, he'll call me again. And my goal was that all the work come out OK. That started getting me involved in making video clips. There came a time in which I wanted to have control over everything and that's how I wanted to make an incursion as a director.
At that time I became aware of the power of manipulation you must have with the camera. When you focus in a certain way you are saying something, with an angle, a background, and you start heading the persons toward what you want them to see. That was what attracted me. As a child I had never been interested in photography. There are things one discovers along the way.
How is the day before filming a clip?
The day before shooting I don't sleep, as if it were the first, it doesn't matter with what artist it is. Thanks to that I always assume it seriously. One of the most difficult things for me is trying to not repeat myself.
What has the success of "Bailando" represented for you?
"Bailando" was a phenomenon. Many things came together. It has left me many satisfactions. It is among the most viewed in the history of YouTube. Just imagine, in a short time more than two billion persons (almost a third of the world population) will have seen the clip. I feel very proud.