For Jorge Peña, known in the world of Cuban electronic music as GreenCh, the musical point of view he defends is not the simple activity of mixing beats and tracks in a room full of young people dancing nonstop. This vision is the result of the disinformation and the oversimplification that, together with an increasingly extensive movement of creators, he has spent a decade trying to erase.
More than being the favorite of the general public, or flooding plazas and locales with crowds, GreenCh is interested in leaving a mark in an expression located, in his opinion, in the creative avant-garde of an island where the reggaeton and popular music are almost hegemonic.
His beginnings in electronic music production date back to 2006, although the definitive boost would come four years later thanks to his artistic union with Dairon Cardona. With him he formed the Arquitecto vs. GreenCh duo, which participated in the principal events of the genre, like Proelectrónica, and won the Cuerda Viva Prize in 2013.
"When one works with another person one makes concessions, one gets feedback," he comments to OnCuba, "but that 'itch' to do your own things remains and one day I decided to continue solo. I dug out everything I had filed away, made arrangements, corrections and although I don't consider that the duo has disintegrated, each one has his working commitments separately. I don't rule out that we'll get together again soon."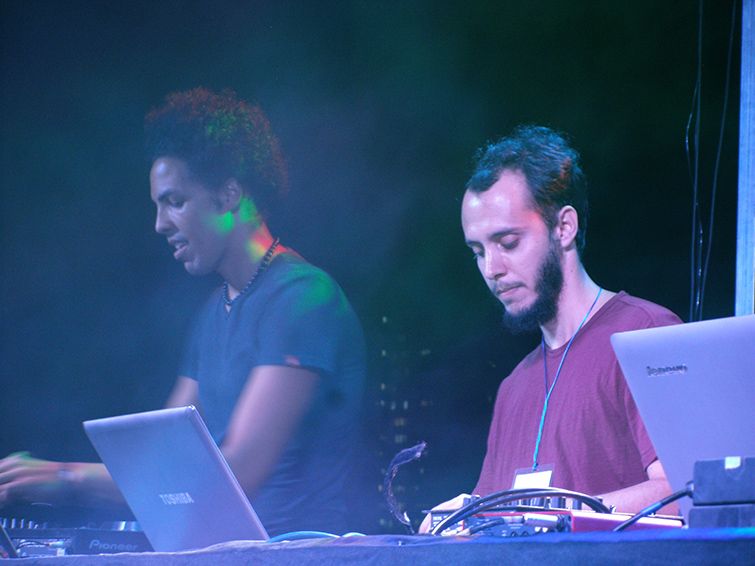 Which are the subgenres of electronic music on which your work is based?
I try to find myself a bit more every day, to seek an authentic sound, that's why I'm always exploring new tones. I've worked New Age, Intelligent Dance Music, Indie, Chill, among other aspects I use to put together 'my craziness.' Since the beginning, I have had a predilection for retro music that alludes to the 1980s and 1990s. I believe that independently of the style I work, that mark identifies me as an artist.
Based on your experience, which obstacles must be overcome by those seeking to be recognized in Cuba through electronic music?
It has been difficult, as I imagine it is for all artists and musicians that start from scratch. But in our case, despite having the backing of the National Laboratory of Electroacoustic Music since the start, we are still not sufficiently recognized. Our work is seen as something strange. I don't believe it's a question of myths or taboos, but rather the lack of information about what we do.
Many think that since our music is electronic it isn't Cuban, because of how it sounds, but today we are living in a globalized world in which it is difficult to speak of European or American music as such. In these times everything depends on your influences. In my case, I grew up hearing groups like Prodigy, Fat Boy Slim or Daf Punk, which influenced me as much as the typical Cuban genres could have. But there are those who opine that if you don't include congas, claves or Yoruba chants in your music then they don't consider it Cuban music. But in the end I was born in Cuba, I live in Cuba, I make my music in Cuba, at home. No one can take that away from me.
There's also another reality: when new beats or tendencies emerge, any foreign producer connects to the Internet, gets instant information and is updated. For us it continues being more difficult, it's doubly hard for us. While they resolve their problem in two hours, here in Cuba it takes days for us, no matter if the access has improved in recent times. We have to reinvent ourselves constantly in the conceptual elements.
This also has an influence on the lack of information about electronic music that reigns among a great deal of the public, which still believes that what we do boils down to the work of the DJs who mix music in parties or discotheques. Commercial artists like Skrillex and David Guetta confuse a bit the people about the essence of our current.
How does GreenCh see himself in the immediate future? Do you believe there are spaces to continue showing your music?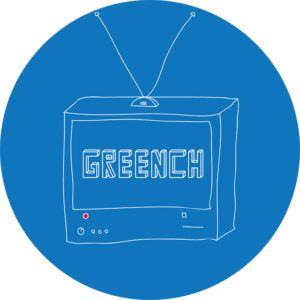 The spaces exist. I have been able to perform in places and events like the theater of the Museum of Fine Arts, in the Salón Rosado, the Eyeife Festival, the Higher Institute of Art or the Spanish-American Center of Culture, among many others. People don't always understand your proposal, because our register is broader than what they can imagine, but fortunately, there is a public for what we do. Television and radio, on the one hand, still seem limited to me when promoting our art, although there do exist programs that have made the attempt and that is something that is valid.
In relation to future projects, I would greatly like to create a soundtrack for cinema, because, although I have done things for video art or mapping, I have never worked that current. But once again, my principal aim is to make known the difference between DJ and musical producer, to legitimize what we do. To be able to make people understand that I, as a creator, control the content of my work. I don't plan to change my music to please the organizers of concerts or fiestas. Not even the public…. That doesn't keep me awake.
Authors