Curiously, one of writer Ernest Hemingway's favorite phrases was a French expression: Il faut (d'abord) durer. Something like "first of all, you have to endure." He used it frequently and wrote it in many of the books he dedicated to his friends.
Six decades after his suicide in Idaho, the phrase was never more current than on the two shores of the Straits of Florida. In Key West, the southernmost city in the United States, and in San Francisco de Paula, a small town south of Havana.
Ernest Hemingway lived almost the entirety of his fruitful career as a writer and journalist in both places. In both he wrote his best works and in both he is widely admired and respected.
In Key West every year around this time there is a contest that awards the individual that most resembles the writer. There are three days of revelry, including a wooden bullfight, which recall the years when Papa lived in the city.
Hemingway discovered Havana on a stopover on his way to Key West. He was returning from a trip to Europe, Spain included, and with a good part of the manuscript of Farewell to Arms under his arm, in April 1928, aboard the steamship Orita. He made a stopover of less than a day in the Cuban capital. No trace remains of that stop. From there he traveled to Key West, where an uncle of Pauline Pfeiffer, his second wife, bought a house that he gave to the couple for their wedding.
In it, the writer had the only swimming pool that still exists in a Key West residence built, he installed his headquarters and began a stage in his life that led him as a foreign correspondent to the Spanish Civil War.
According to Cuban writer Norberto Fuentes in his book Hemingway en Cuba, Papa said that Key West was the "Saint Tropez of the poor man," but "it was in this place where his personality and his characters hardened."
When he was not writing or traveling, Hemingway went fishing in the Gulf Stream. He used its waters to fish for marlin on board the yacht Anita. At that time, he started coming to Havana and stayed at the Ambos Mundos Hotel where, Fuentes says, he created a kind of operations center for these fishing trips.
Today the Ambos Mundos is still a hotel. At the entrance there is a plaque that commemorates the passage of the writer, and his room is not used by anyone except as a place of worship for Hemingway fans.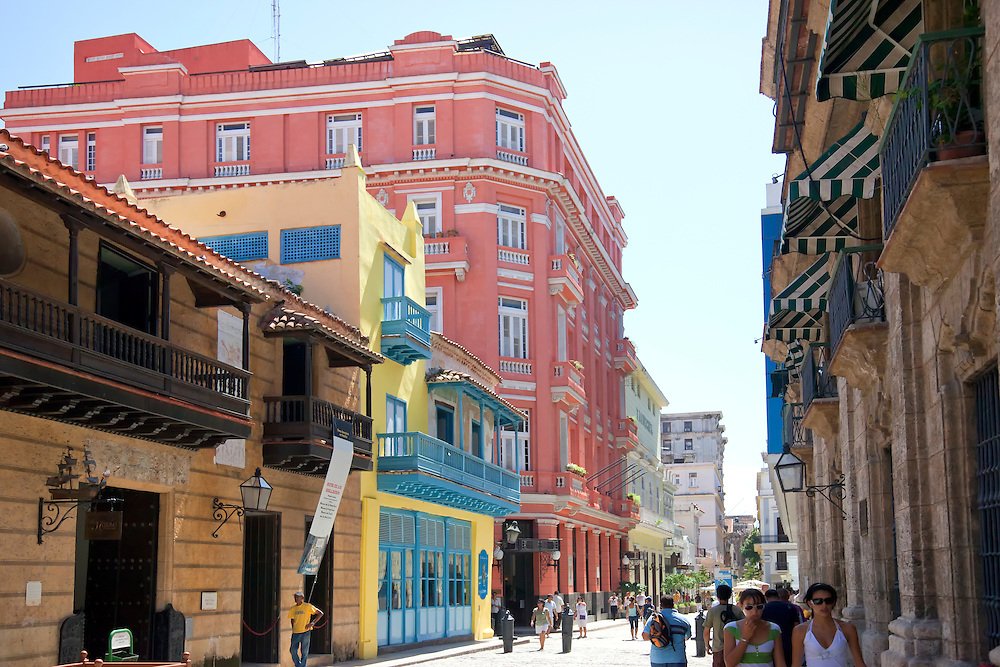 In one of those fishing trips in 1933, Hemingway was present in Havana at the beginning of the popular rebellion that culminated in the overthrow of dictator Gerardo Machado.
When he returned from Europe in 1938, after his experience in the Spanish Civil War, already separated from Pauline and about to marry Martha Gellhorn, he settled forever in Cuba.
Initially at the Ambos Mundos, where he began the final draft of For Whom the Bell Tolls, and later, at Finca Vigía, rented by Martha and which the couple ended up buying.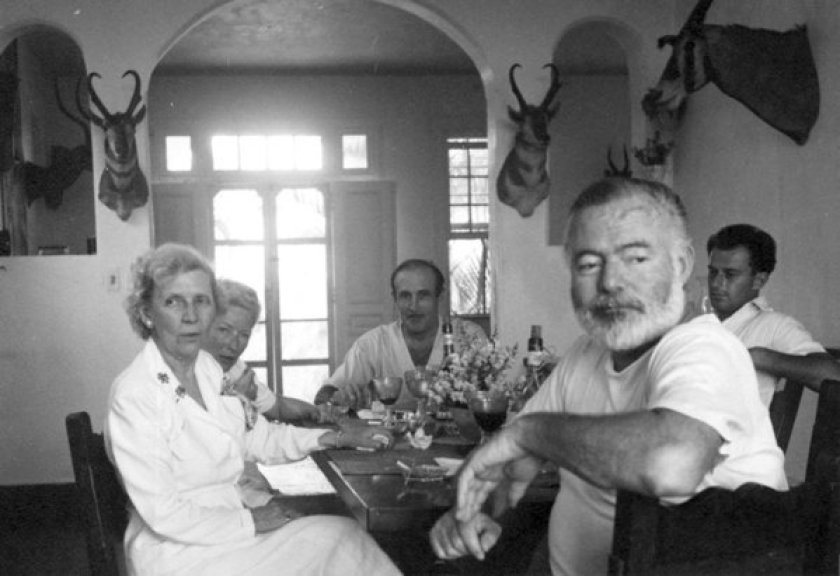 More than the house in Key West, Finca Vigía, in San Francisco de Paula, was transformed into the grand residence of the writer. Until he abandoned it in 1960, the great glories of literature, art, cinema and sports passed through there. People like Spencer Tracy and Katherine Hepburn or Gary Cooper. Writers like the French Jean Paul Sartre despite the fact that, as Fuentes says, Hemingway was not his favorite person. There he received his friends, bullfighters Luis Miguel Dominguín and Antonio Ordoñez, and boxing champion Rocky Marciano.
Ava Gardner used to bathe naked in the pool and, afterwards Hemingway invited his friends to take off their shoes and dip their feet in the water that had bathed the diva.
Cuba was the place where Hemingway faced his old age, which he detested, along with his last wife, Mary Welch. When the writer died and at his instructions, he left the estate to the Cuban government, which transformed it into a museum.
Unlike Key West, on the island there are many more traces of the passage of the writer. The medal that he was awarded for the 1954 Nobel Prize for Literature is in the Sanctuary of Our Lady of Charity of El Cobre, on the outskirts of Santiago de Cuba, as his offering to the Cuban people.
It is in the care of the Church, not because Hemingway was religious, but because it was the only safe place at the time, when corruption was rampant.
In both places Hemingway almost became a local, but in Havana he was part of the environment. He was a member of the El Cerro Hunting Club, of the Yacht Club and had open accounts in restaurants such as El Floridita, Zaragozana or the Pacífico; in the large clothing stores and food and beverage suppliers of Finca Vigía. Every month he received the bills and wrote the check without paying much attention to detail. Maintaining Finca Vigía cost him around $4,000 a month. Hemingway spent a million dollars in the almost twenty years that he lived in Cuba.
In 1952 he wrote to his friend Earl Wilson that he had always had good luck writing in Cuba and that he moved there from Key West in 1938 and rented the estate and finally bought it when For Whom the Bell Tolls was published, adding that it was a good place to work because it was in the outskirts of town and nestled on a hill. He said that he had lost five years of his life during the war and that now he was trying to retrieve them.
His great friend in Cuba was Gregorio Fuentes, the skipper of the "Pilar" yacht, which Hemingway portrays in El Gran Río Azul.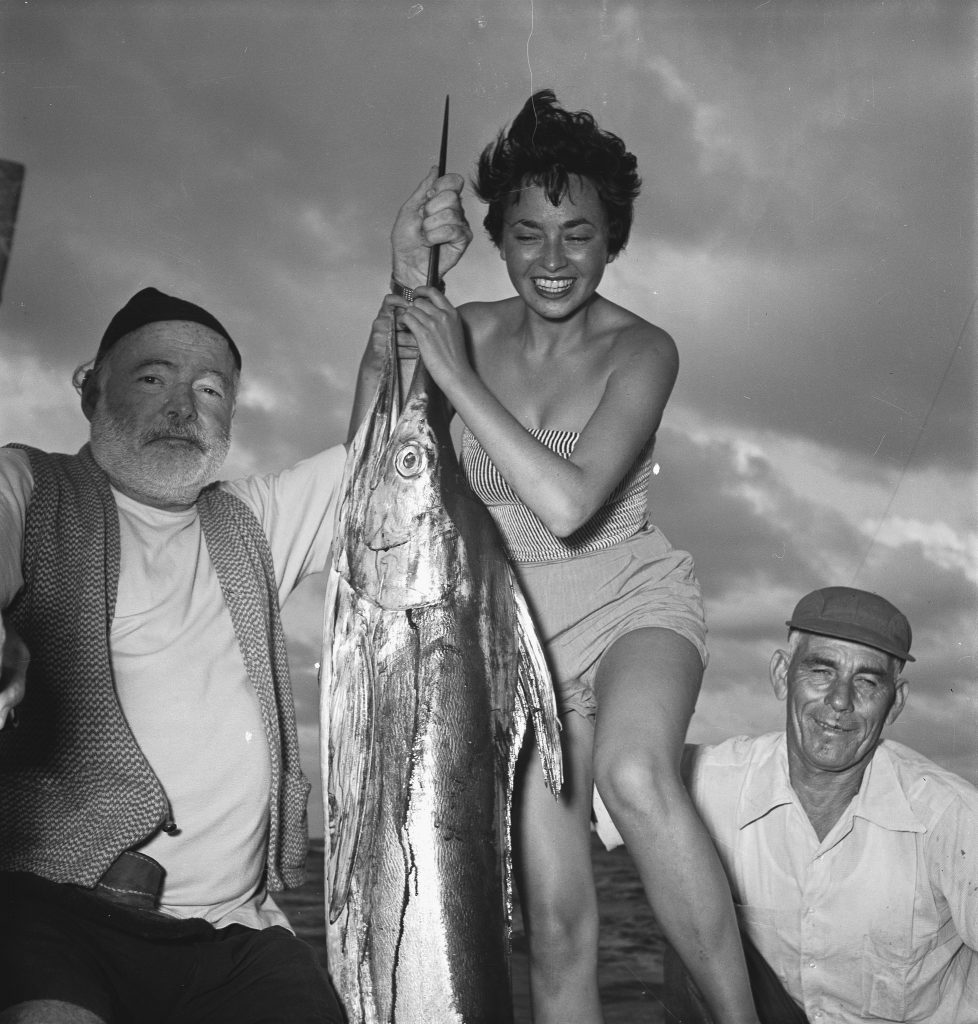 He wrote that Gregorio Fuentes had been the pilot of the Pilar since 1938; he turned fifty in the summer (1949), and that he came from the island of Lanzarote (Canary Islands) at the age of four. He said they had met in Dry Tortuga in 1928; then he was the skipper of a fishing boat. There they weathered a storm with a strong northeast. They were on board his boat in order to buy some onions from him and he did not want to charge for them and treated us with rum. He remembered his boat was the cleanest he had ever seen. After years went by, he realized that for him there were two fundamental things: to practice fishing and to keep his fishing boat clean, painted and varnished.
The two men were partners in one of the most amazing adventures of the writer. It happened at the beginning of World War II. Hemingway armed the Pilar with a few grenades and a couple of submachine guns and engaged in another type of fishery: hunting for German submarines in the Caribbean.
He did so on his own initiative, although Cuban authorities thought he was an American spy. He never managed to sink any Reich submarine. The most he did was spot one and report its position.
In Cuba he is remembered. Finca Vigía is still a museum, there is a dam and a bookstore named after him, every year a deep-sea fishing contest called Hemingway is held, and in Havana there are two sculptures of him. But nothing like the "electrical insulator" from the El Rincón workshop and named after him.
According to Norberto Fuentes, its workers decided that this production line should be named that way due to "the resistance of the ceramic insulator and the loads it is capable of withstanding." And Hemingway endured many things in his life.
"Only National Hero José Martí surpasses Hemingway as a writer for the amount of tributes he receives on the island," wrote the Cuban author in his book Hemingway en Cuba.
In its pages, one learns that Hemingway was never clear about Martí's role as a thinker and intellectual in the independence of Cuba because he spent all the time calling him "General Martí."
Il faut (d'abord) durer. Six decades later, the two shores of the Florida Straits, against hatred, winds, tides and hurricanes, remain united, if only for the memory and legacy of Ernest Miller Hemingway.
Author