On Wednesday night the Mella Theater, located on Linea street in Havana's Vedado, NG La Banda celebrated its 25 years of artistic life. This is one of the most prestigious groups of our country. It was a presentation full of surprises, some expected, others not, for that mixed audience who attended the meeting.
Its director Jose Luis Cortes, El Tosco, foresaw an opening where the flute, his instrument par excellence, stood out on songs beyond those rhythms to which we are accustomed by salsa orchestras. Thus, the music ranged from Flight of the Bumblebee to Drume negrita, on par with themes of the band as Necesito una amiga and La cachimba.
This was a thoughtful celebration, which hosted many top musicians, too, to play with the expectation of the public, to whom it was announced through the media figures like Descemer Well, Cucu Diamante and Kelvis Ochoa. The promise was fulfilled, even more, because there was a magnificent performance in the trumpet by Alexander Abreu and the voices of Carlos Varela and David Torrens, the latter with an song that, in his voice, made the audience explode in moved applause while asked him one more.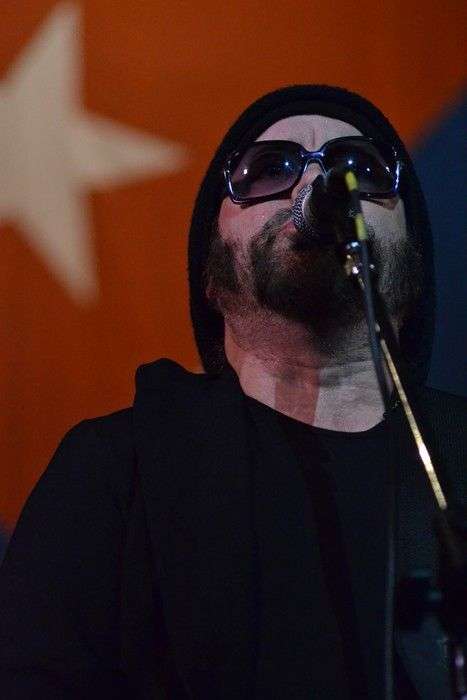 In this concert there were pauses to remember, comments on issues, public recognition in the prestigious figures as Elio Reve, Lazarito Valdés, Pablo Menendez and even Javier Sotomayor, the prince of heights.
José Luis Cortés received from the president of the Cuban Institute of Music, in a brief pause, several awards for his work.
NG, with its lavish and talented timba, offered songs both to listen and to dance, and according to El Tosco , they were, "themes for everyone." He had a dialogue with the public winning its laughter with that carefree attitude that characterizes, especially when he said, "now that Silvio sings salsa" (Isaac Delgado opened the concert in Santos Suarez), "I invite the troubadours".
As a true show man El Tosco showed his drawing power and the same stopped applause, caused many others, that brought the audience to stand and, as long choreography learned through the years, everyone went to the call of "despójate, quítate lo malo, échalo pa´ atrás, límpiate mi hermano" while he sang to Elegguá and Oshun.
NG La Banda, the boss, celebrated its 25 in style. Mella theater audiences came quietly, and went out dancing….
Author