Daymé Arocena's heartbeat is heard loudly. With her new album, Sonocardiogram, the Cuban singer opens a loophole to the world to show what a new generation of jazz is doing on the island, full of talent but not very visualized.
The production of 12 cuts―an intro, an interlude and 10 songs―was released this Friday by the British label Brownswood Recordings, created by French-born presenter and DJ Gilles Peterson. It is her fourth album after Nueva Era (2015), One Takes (2016) and Cubafonía (2017), and like all her work it has influences of Afro-Cuban music.
"It's the sincerest record I've made so far," said Arocena, 27, in an interview with The Associated Press on Thursday in Havana.
"It is based on personal experiences, love and lack of love in life, the spirituality of the attitudes one takes," added the composer, who is preparing for a tour that will begin in Colombia and will take her to New York, London and Paris, among other cities, until the end of the year.
Surrounded by images of Afro-Cuban saints in the house of her parents Dagoberto and Angela Mercedes―Daymé's name comes from the union their names―, with her round face and a wide smile of very white teeth, the simplicity of a jean and a lace blouse and her hair in dreadlocks, she looks more like any young woman in Cuba than the great diva that critics speak of in the United States, where she has even been compared to Celia Cruz and Aretha Franklin for her deep and mature voice full of feeling.
"Cubans have a lot to express, what they don't have is the platform to do it, the industry to produce it; they are full of musically rich ideas. We are a mix of many things and our music responds to that," she said.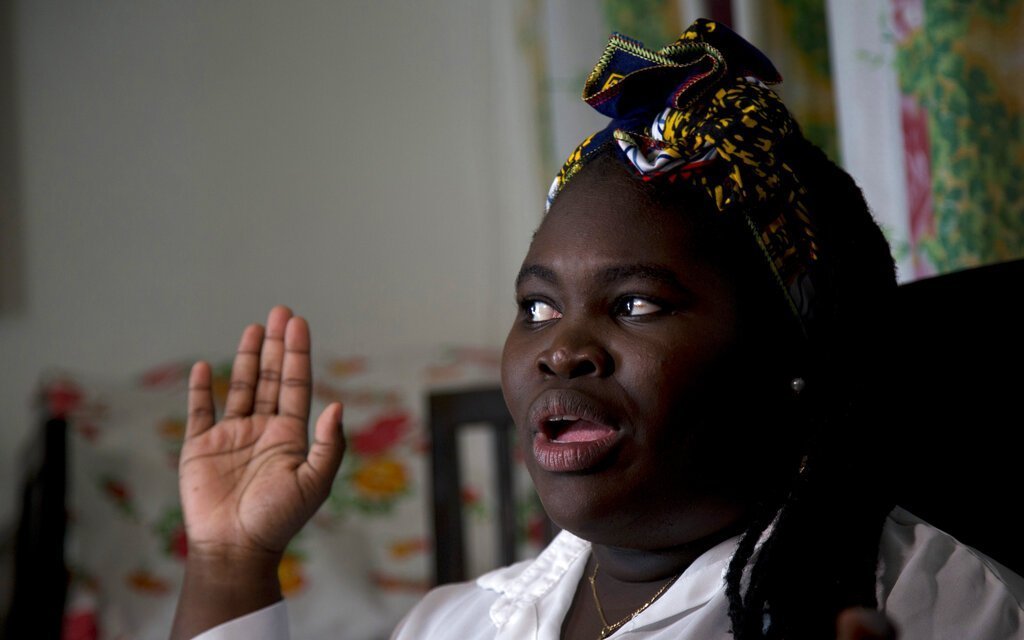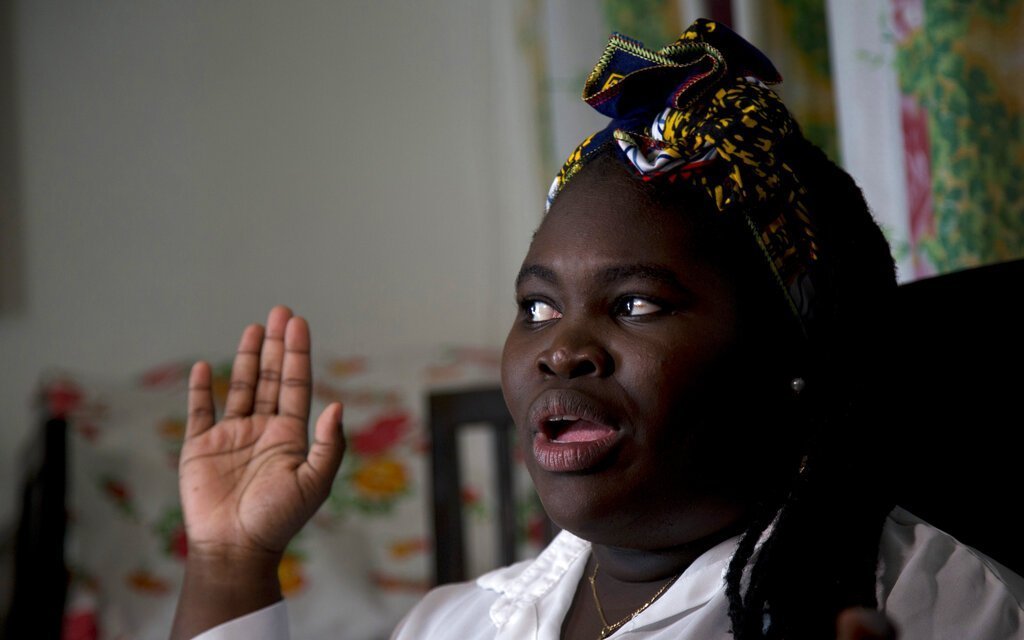 "Every time I go to concerts by colleagues (in Cuba) I realize how much we have to do and study here, because there are talented people who can do the same or better than you do," said Arocena, who today lives between Havana, her hometown, and Toronto, Canada. "I'm very proud of my musical generation, but I am hurt because they don't have enough visualization."
The lack of full Internet access in the country, vital for creators today; the absence of a record industry that channels them and the difficulties that artists find in obtaining visas when they are going to travel from the Cuba sanctioned by the United States and limited by many nations' consulates, are some of the obstacles that Arocena mentioned and that her colleagues in art endure.
Born in 1992 in the midst of a deep crisis on the island, Arocena studied at an art school and graduated as a choir director before launching her own jazz projects, initially with a group of women and eventually as a soloist, in an ascending career that has taken her around the world.
Precisely this free institutional musical training that recruits children from public elementary schools―if they show qualities they are channeled to specialized training regardless of their social origin―is one of the factors that the artist attributes to the enormous wealth of musicians on the Island and their quality.
"Cuban musicians have a lot of creativity, an infinite imagination, about the danzón, the changüí, the bolero, the rumba, but when we think about the ancestors there was a lot of talent, but there was no study," reflected the woman who usually appears on stage donning beautiful turbans. "In my generation, musicians are graduates of artistic education, so beyond creativity, they have technique. Everything you can think of can be done: if I want my fingers to move like this or make this scale…I can!"
Moreover, love for music runs through Arocena's veins. Although there were no professional musicians in her family, her childhood memories place her in her grandmother's house.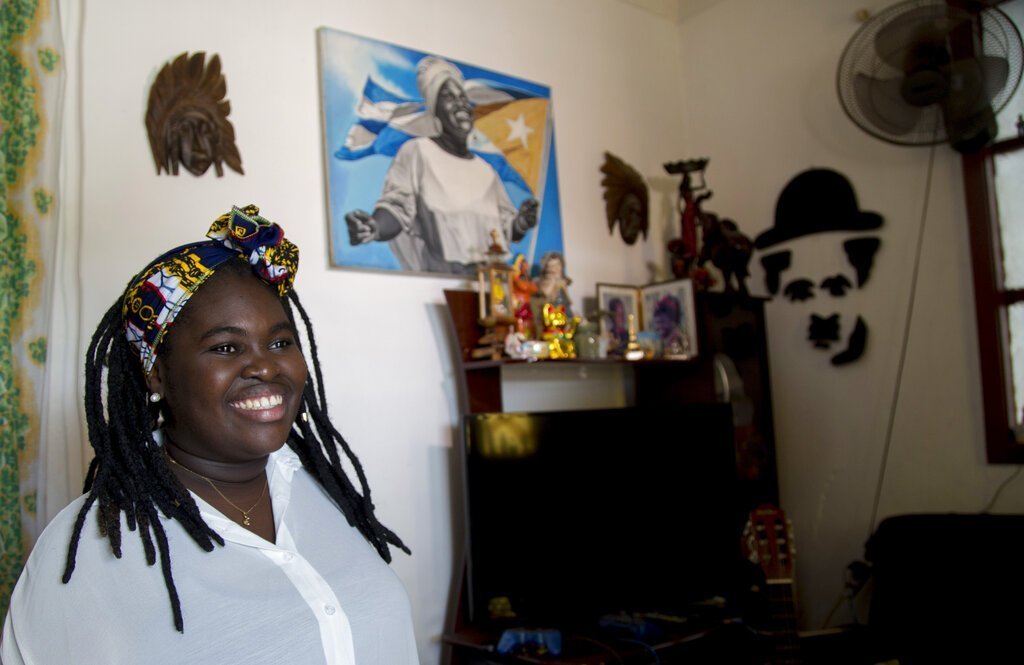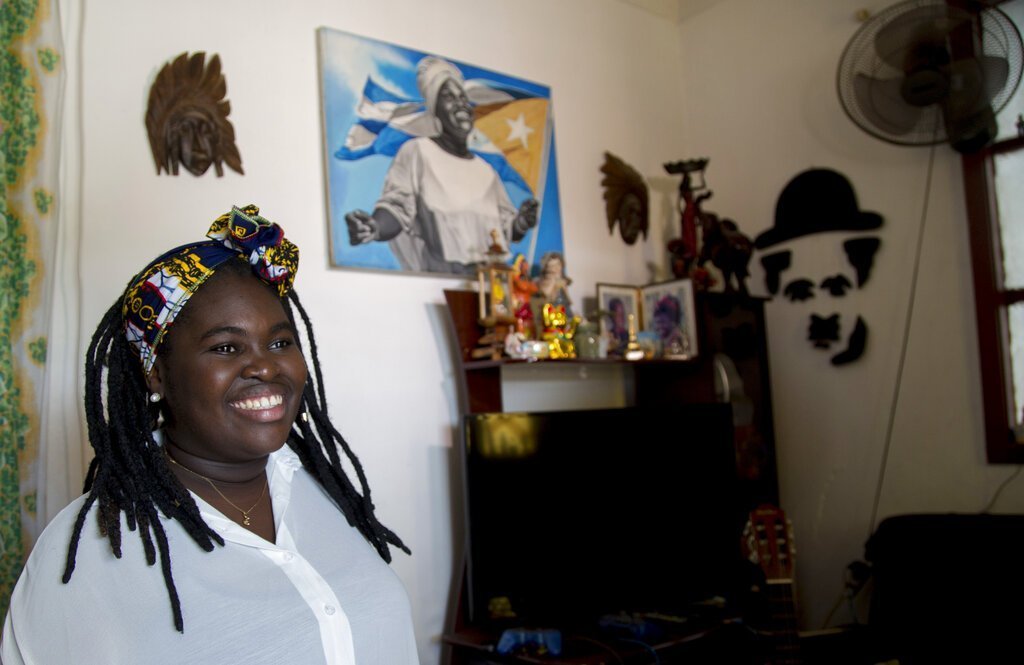 "The door was always open, there was song and dance. The furniture, worn out so much from playing rumba on them and then the party would start with a spoon, a bucket or whatever," she recalled laughing. "All family pains were healed with music."
To face these times when records lost their traditional form of commercialization and in which people usually buy one or another theme online, for Sonocardiogram Arocena sought a different, more conceptual structure, where even some songs "stick" to others.
Among them is a trilogy to the Yoruba pantheon deities Oyá, Oshún and Yemaya, which since a few weeks ago can be heard as an advance on YouTube, and another dedicated to the "present deceased."
"You must work on a concept. People have to feel that if they didn't listen to the whole album, they didn't understand anything," she said.
In addition, the album was recorded in Havana in an unconventional space: a former painting workshop turned into a place for rehearsal and concerts by the López-Nussa family (whose members include acclaimed musicians such as jazz pianist Harold López-Nussa) in order to incorporate the city's environment noises that came in.
"We wanted to make a record that had the energy of the live concert, when there are people in front of you, who turns to around, talks, tells you something," said Arocena.
Authors