There is a song that forever united Isaac Delgado with Celia Cruz. The legendary salsa singer had recorded "La vida es un carnaval" but she didn't give it prominence in her battle repertoire. However, everything changed suddenly when they surprised her with the news that Issac, from Havana, was turning it into a success that strongly jumped to the first places in the world's hit parades.
"I was on a tour of Europe with Celia and my orchestra. She had recorded the song 'La vida es un carnival,' by Argentine Víctor Daniel, but she did not want to sing it live because it was very long. When I returned to Havana, the musicians in my orchestra encouraged me to perform 'El carnavalito,' as they called the song, during a concert at La Casa de la Música.
"I was surprised with its success. So much so, that I played it again at the end of the concert. Then we rapidly went to record it at the Sonocaribe studio of the ICRT and it became a total success.
"When Ralph Mercado saw the popularity of the song, he recorded it for Latin America and Celia started singing it," says Isaac, who is preparing to release his new album, Lluvia y fuego, this Saturday at El Sauce Cultural Center.
"Working with Celia was a great honor for me. I was on tour in Spain with my orchestra when Ralph Mercado called me so we would accompany her. The idea was that we set up her repertoire. It was a bit strange for her and for many people that musicians who lived in Cuba were accompanying her. During the tour she told me very nice things about Cuba, she talked about my career and about her work."
Issac Delgado traveled to Spain in 1997 invited by Ralph Mercado, one of the promoters of the greatest caliber in the international popular music circuit, and who was looking to give an international promotion boost to the Cuban musician.
The salsa musician recorded his album La primera noche before becoming a revelation for "The Queen." Before he had conquered the dance floors in Cuba after he had left NG la Banda with several hits such as "El profesor de décimo" and "Qué pasa loco."
"People think that I picked a fight with José Luis Cortés, but it's not true. For me he is a school. I didn't leave his band with the idea of ​​creating my own group, but several musicians insisted that I do it. When I formed my orchestra I never wanted to compete with NG. I wanted to make a slower music," explains the musician, born in Havana in 1962.
How do you remember your orchestra's impact on the timba of the 1990s?
I made my first album in 1991 after having formed my orchestra a year earlier. The idea was to do a work with lyrics and music. In the late 1980s NG La Banda was a branch of Irakere and we made very elaborate music. We started compiling a bit the Cuban syncopation, which has always been music's driving force, with the bass and percussion that was rhythmically more difficult.
The orchestras started adding contemporary elements to the music and they all achieved a very peculiar tone that identified them. Juan Formell was the first to support us and gave us the strength to continue along that line, with which we achieved a very different style.
So I tried to do something of my own with my orchestra, in which I mixed my origins in the street with music. And in everything I did, that was the spirit I wanted people to breathe.
There are timba orchestras that during the period suffered misunderstandings from the cultural institutions. Did you live that kind of conflict with any piece of your repertoire?
The song "El año que viene" was censored on the radio. However, it was the soundtrack of a popular soap opera by Héctor Quintero.
When I asked why, they only told me: "On television it has graphics but on the radio it doesn't." Something absurd that responded to a decision that I never knew who made it. Anyway, in Cuba the millennium change was celebrated with "El año que viene" (Next year).
During one of the most popular moments in your career, you decided to emigrate. What was the most difficult?
It was not easy because I faced a totally different life. I lived in Tampa, Miami, Puerto Rico and New York, where I was lucky enough to record with musicians that I admired and grew up listening to, among them Sergio Leone.
Today I'm paying for that risk I took because there is a generation that doesn't know me. My music wasn't played in Cuba for a long time, even when I returned. I spent two years and four months without being able to present my work here, until someone gave it the green light.
Young people come to ask me for a picture for their mother or grandmother, but luckily some of them also come to take a picture with me because they say they like what I do.
Why did you decide to return in 2013?
I don't believe in the word repatriation. The homeland is mine here, in China, the United States or wherever it is. I did not repatriate because I have never stopped being Cuban.
I have met people who don't understand why I came back, but for me it's clear: to make my music I need to sit on the corner with friends, family. I need to live the Cuban reality.
Although when you leave Cuba you become more Cuban. There are people who start to listen to Benny Moré, Miguelito Cuní or Celeste Mendoza when they go to live in another country.
Was it difficult to reinsert yourself in the Cuban scene?
I spent two years and four months without being able to present my music. I was willing to be patient because I wanted to be part of culture, even if I didn't appear in the media. But I have been able to be a prophet in my land and I already enjoy the love of my people, and that is fundamental.
What's most important is that I have the certainty that I never hurt anyone and I have all kinds of friends. I can be next to someone and think differently. That doesn't mean there's no friendship. I have many friends who don't think the same as I do, and that doesn't matter.
How did you find the country on your return?
You live much faster and things have changed, but Cubans haven't lost their joy. But the national sport did change, much to my chagrin, because I'm a soccer fan but I was always proud that baseball was the national sport. Now we have to make an effort so that both are on the same level of the people's interest, especially of the younger ones.
On the other hand, I'm glad I didn't go through the Facebook stage during my youth because we did beautiful atrocities, but there are no photos nor was it recorded (laughs). I was able to call my girlfriends on the public telephone, and all those memories are sacred to me.
Urban music in Cuba has been criticized, even by popular dance music orchestras. What do you think of this movement?
It isn't healthy to discriminate against genres. You learn from everything. Urban musicians are from the neighborhood and what they do is a reflection of what they are experiencing. They talk about what they feel. You have to give them alternatives so they can decide what they want.
And the public should be given access to popular music at a cheaper price and strategies must be found to pay musicians as befits their quality.
In the urban genre there are good and bad groups as in our music. Their staging is better than ours. The lights, the catwalks. I think the orchestras have fallen behind in that sense and we must continue learning. What shouldn't be encouraged are the lyrics that attack women.
It's about understanding when we are facing proposals with an acceptable musical level. I always listen to them.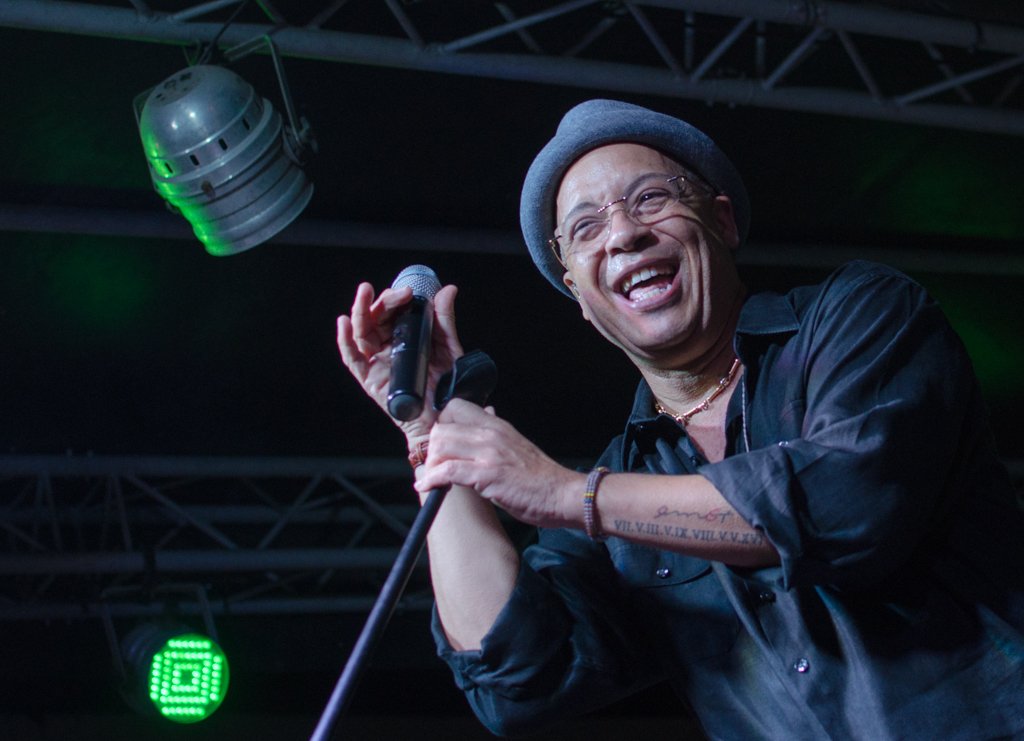 You just recorded the album Lluvia y fuego, what stage of your career does this album collect?
I have tried to make an album respecting my roots and my references, which are Benny Moré and Cheo Feliciano. Many of the songs were written by Jesús Díaz and I have collaborations with musicians like Gilberto Santa Rosa, Samuel Formell, Alexander Abreu, Pedrito Martínez, Luis Quintero…. I think this album will be very important in my career.
I was also very happy that Leonardo Padura wrote the words for the album. I've been an admirer of his work for decades. When I began to listen to salsa in the 1970s, someone lent me El libro de la salsa, by Venezuelan Cesar Miguel Rondón, with a prologue by Padura. That's when I got to know him and then I started reading his books. He is an incredible music critic. Three years ago I asked him to make a review of my previous record, but he let me down. But now I insisted and he gave me a beautiful gift with his words. The record could deserve them, but I don't.
You are one of the organizers of the Varadero Josone Festival together with the EGREM label. What big attractions do you have in mind for the second edition?
The idea is to bring an all-star from Africa. It will be an international luxury attraction. In any case, with the Cuban musicians that will be there, we will have a great festival. What is needed is to give people access in the economic sense. I also wanted to do it in Varadero for national tourism and so that everyone, as many as possible, can see great artists live.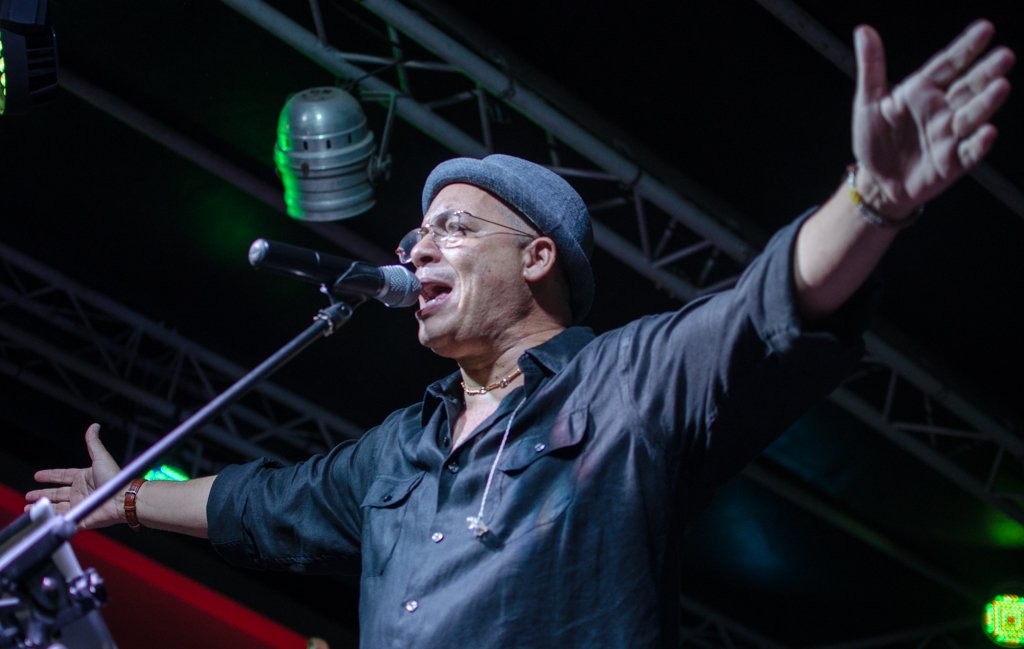 The possibility of Marc Anthony coming to the festival has been mentioned….
When Marc Anthony comes to Cuba he'll do it with Gente de Zona. We all know about their close relationship. It is very difficult to schedule a concert by an artist as big as him. But I know him and I'm sure he will finally come to Cuba.
Authors